I whipped up this cabinet door sign in an afternoon to add a little color to the shop. To someone who paints, almost any surface can be fair game for a painting project. Add a few router details that cabinet doors naturally have and it's a winner!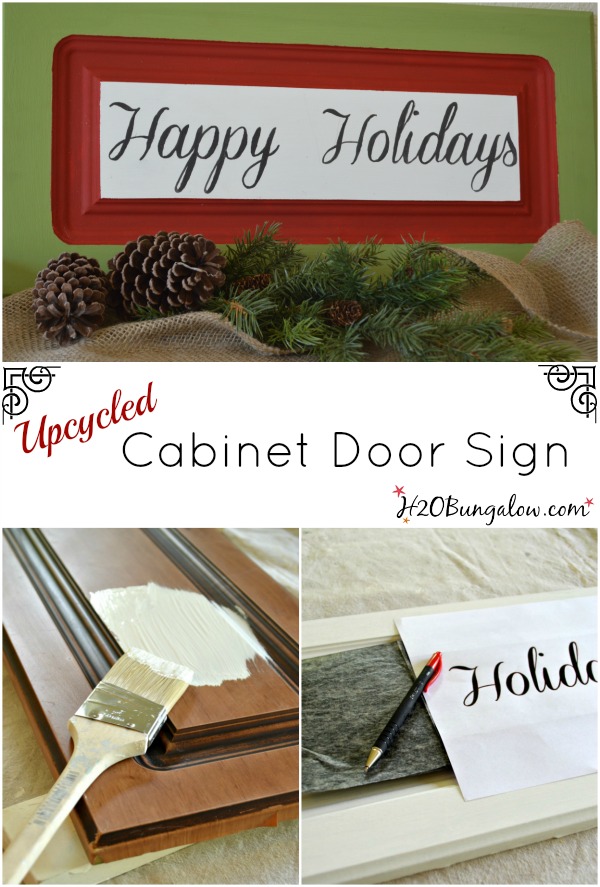 Shopping our local Habitat For Humanity Restore I spotted a mother lode of opportunity. Rows upon rows of cabinet doors.
…just waiting for a creative mind to take them home:)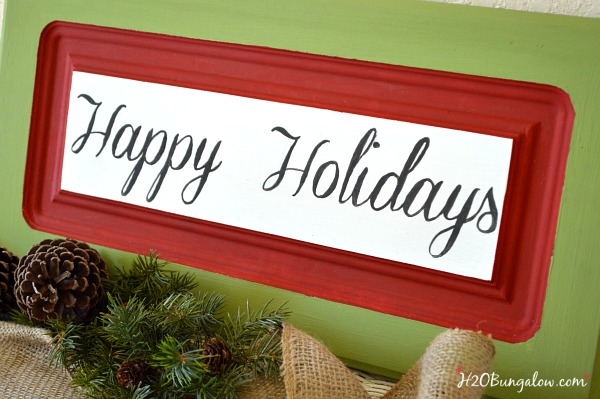 Cabinet door signs are a breeze to make. Clean with a little TSP (trisodium phosphate) or Simple Green cleaner. I like to rough up the surface just a tad with sandpaper before painting.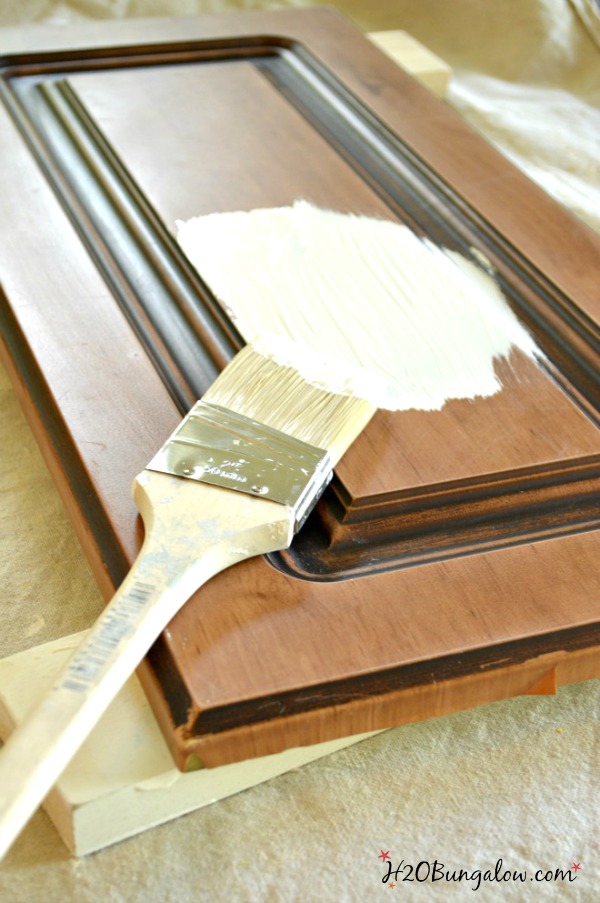 Print out a saying in a size to fit the center flat part and trace it with graphite paper.
Tip: Trace on the edge of the letter with a colored pen or pencil to see the area you've already traced.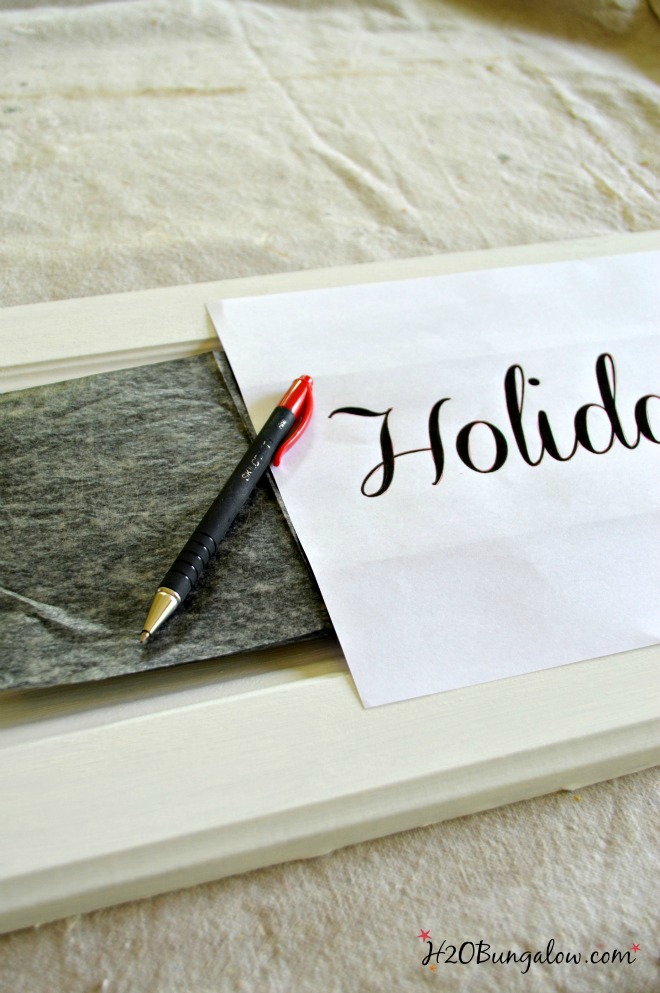 Paint with a small fine tip brush.
Tip: You'll get the best results by only dipping the very tip of the brush in the paint. Clean it off as needed while you're painting to prevent gobs of paint accumulating.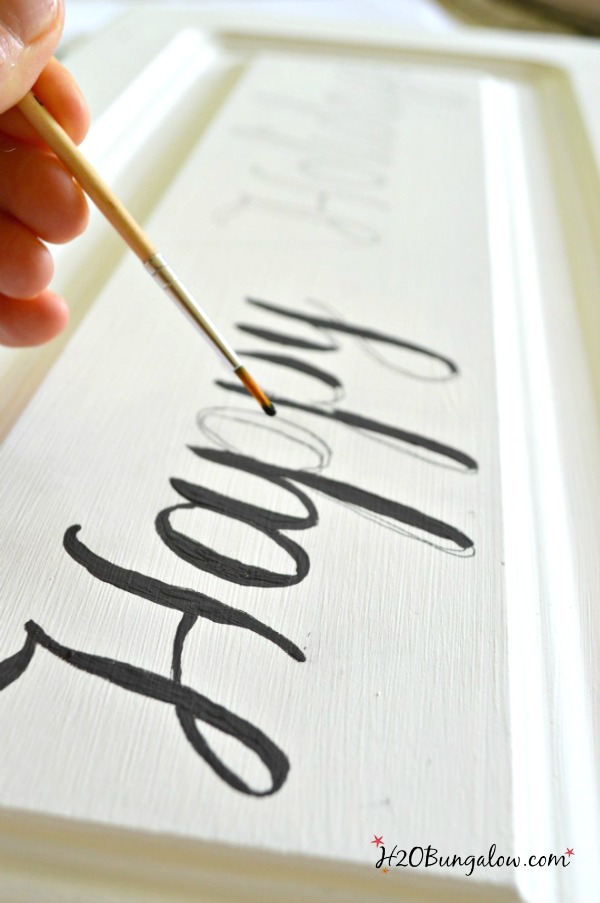 Add color by taping off areas and painting.
Tip: Painter's tape for delicate surfaces like Frog Tape work best.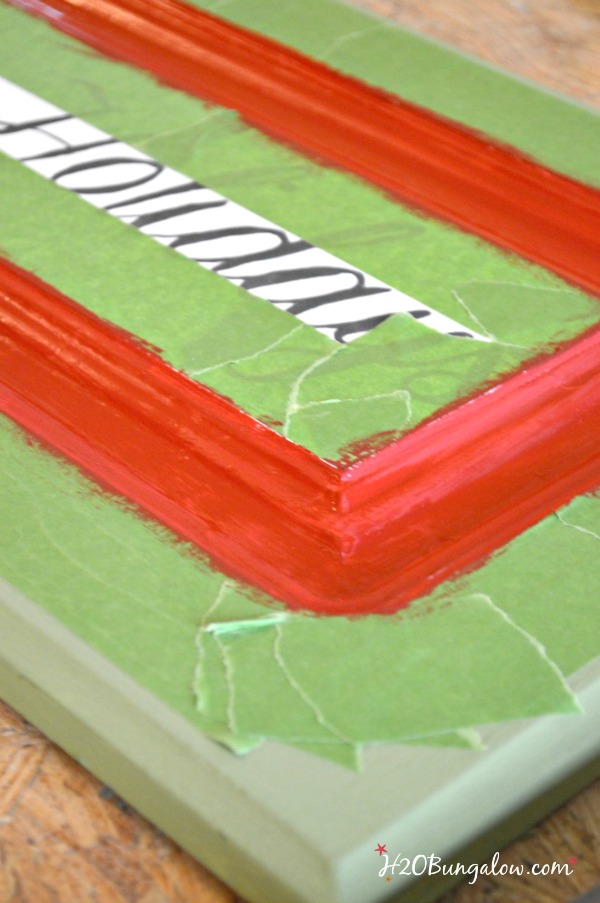 That's it! My $2 cabinet door sign looks great! You could layer it for a vignette, or add hanging hardware to hang on a wall.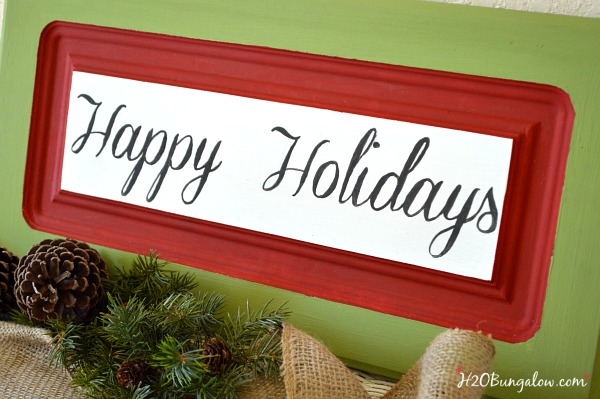 Easy & festive.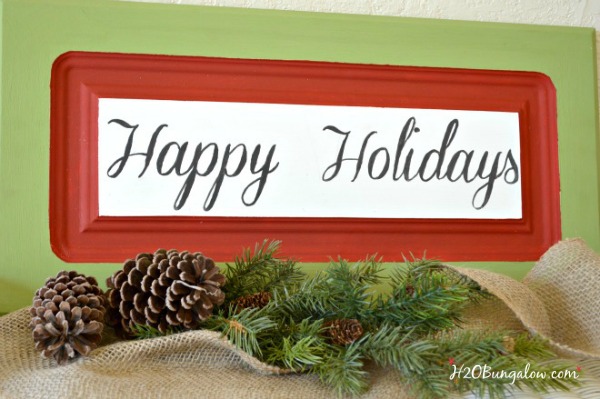 I need to go pick up a bunch of these to make DIY cabinet door signs for other holidays and fun beach sayings.
What would you paint on a cabinet door sign?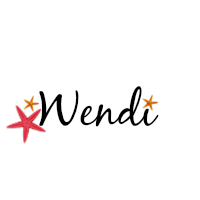 Love a good dose of DIY home decor, home improvement, the challenge of woodworking and creative ways to make your home look fabulous?
Me too!
I'd love to share mine with you. Click here to sign up for my post emails and I'll send a quick note when I have a new project to share.
Social media fan? Don't be shy say hello! I love when you guys do that! I'm interactive on Facebook and I share lots of other projects and, useful inspiration for the home and content I don't share anywhere else. Follow H2OBungalow on Facebook here
Oh heck, just follow me on all social medias. We'll have some fun…promise:) Follow H2OBungalow on Instagram , Follow H2OBungalow on Twitter , Follow H2OBungalow on Pinterest, I'm on Periscope! @H2OBungalow
I use affiliate links in my posts. If you should make a purchase I will receive an itty bitty commission at no cost to you. Thank you in advance for supporting my blog and two fur-ball cats who believe they are privileged.