This DIY full length wood mirror frame is perfect for a New Year's project. We've desperately needed a full length mirror in our bath for the longest time, so this project is useful in more than one way. Each year I pick a word or a phrase that symbolizes something important to me, an area I feel I need to focus on for personal growth. This year I picked a group of words and made them part of my inspirational words DIY full length wood mirror frame project.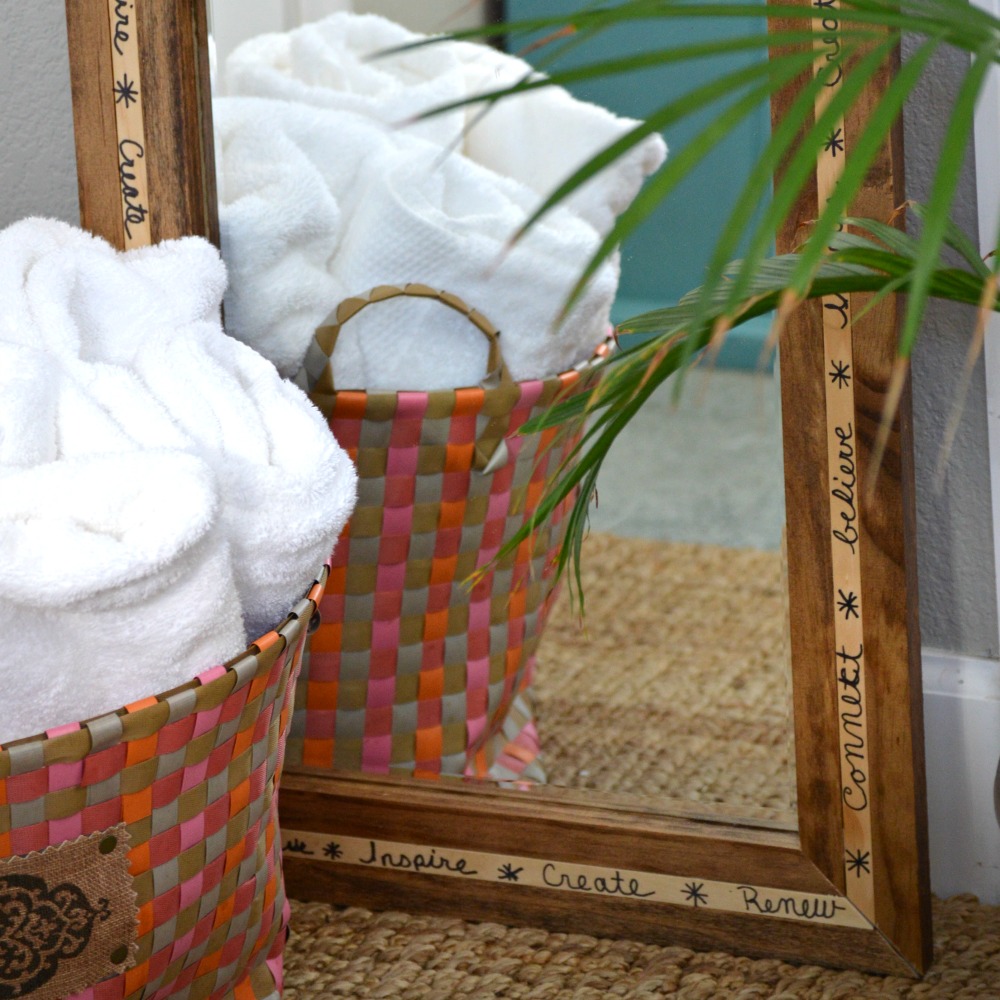 I read somewhere it takes three weeks for a new behavior to form into a habit.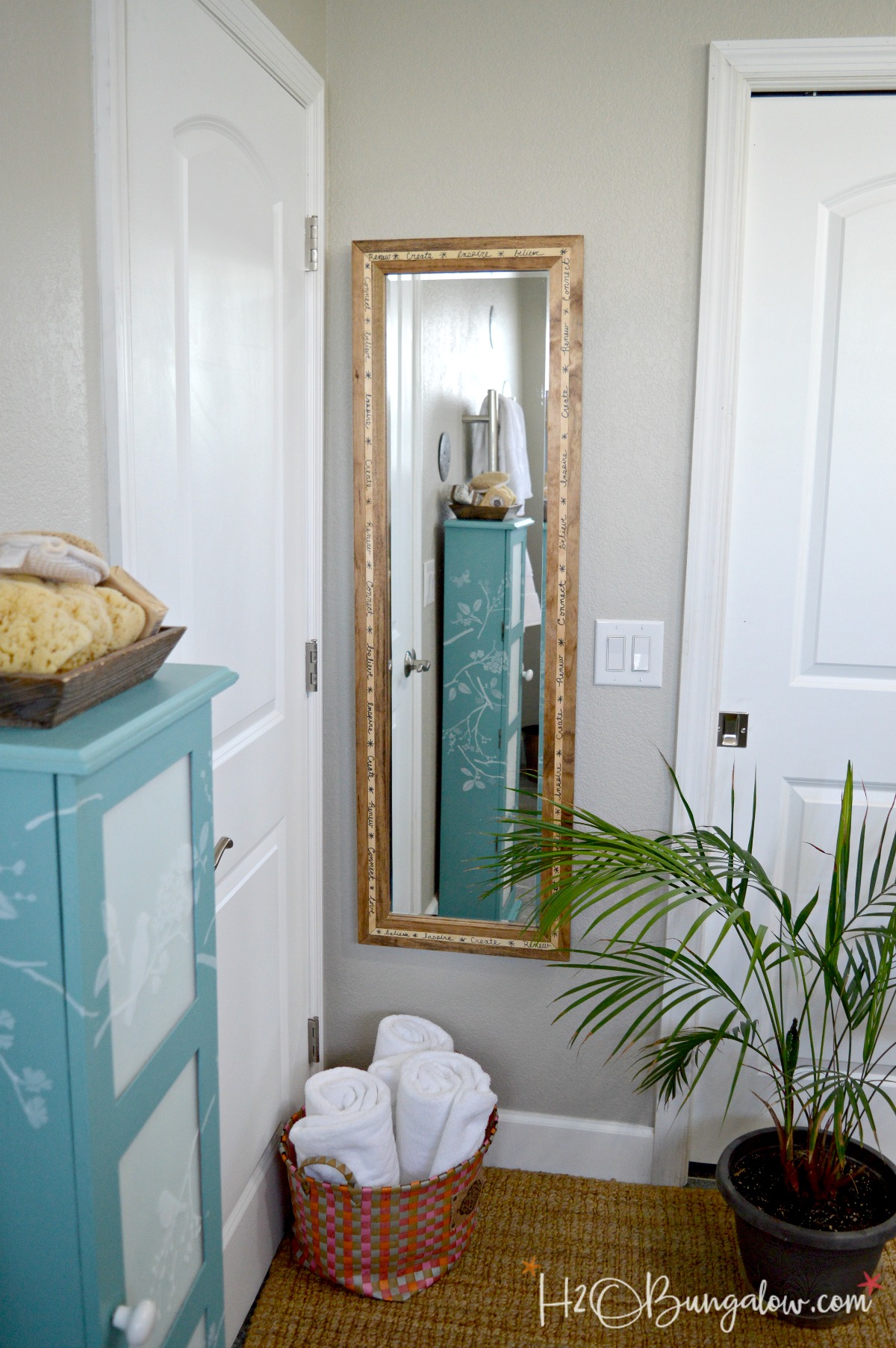 My thought on this is that if I use my mirror everyday, 365 days a year, my positive words for the year will really sink in! Which words did I choose and why?
After some careful thought and a good walk on the beach to think about it, I picked the below words, they all have a special meaning to me.
Connect…more often and deeper with friends, family and those around me
Inspire…others
Create…a beautiful life and beauty around me
Renew…and repurpose for less waste
Believe…in myself and others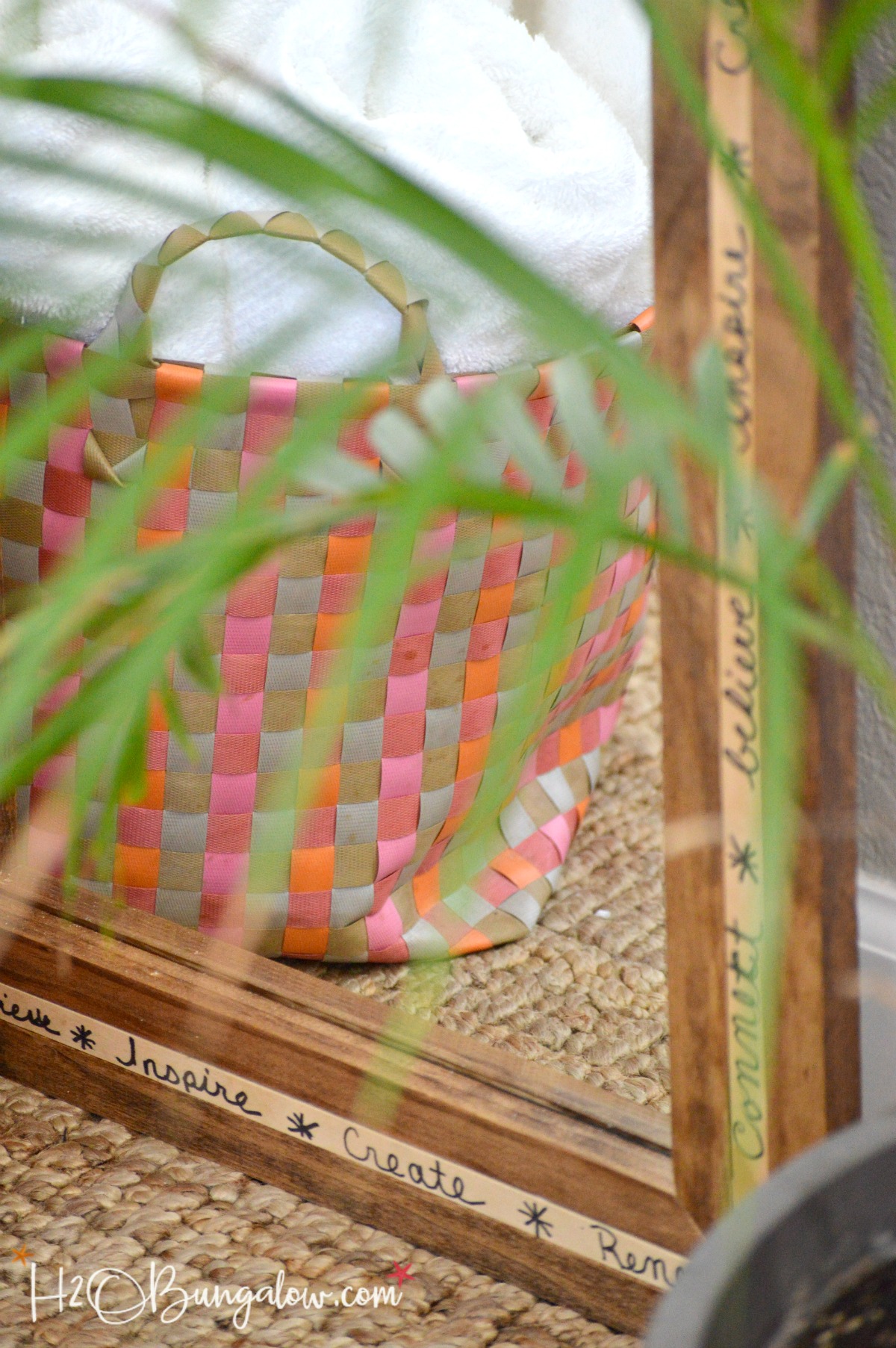 This frame was made from a 1″ x 3″ piece of poplar. It can easily be made to fit any size mirror or used to frame something else. Handwrite inspirational words, sentences or even your favorite poem. It wasn't hard. You'll find the full DIY tutorial on the Ryobi Nation Website. In fact, you'll find several other projects for their New Year New You campaign there too.
I love the dual purpose of my DIY full length wood mirror frame.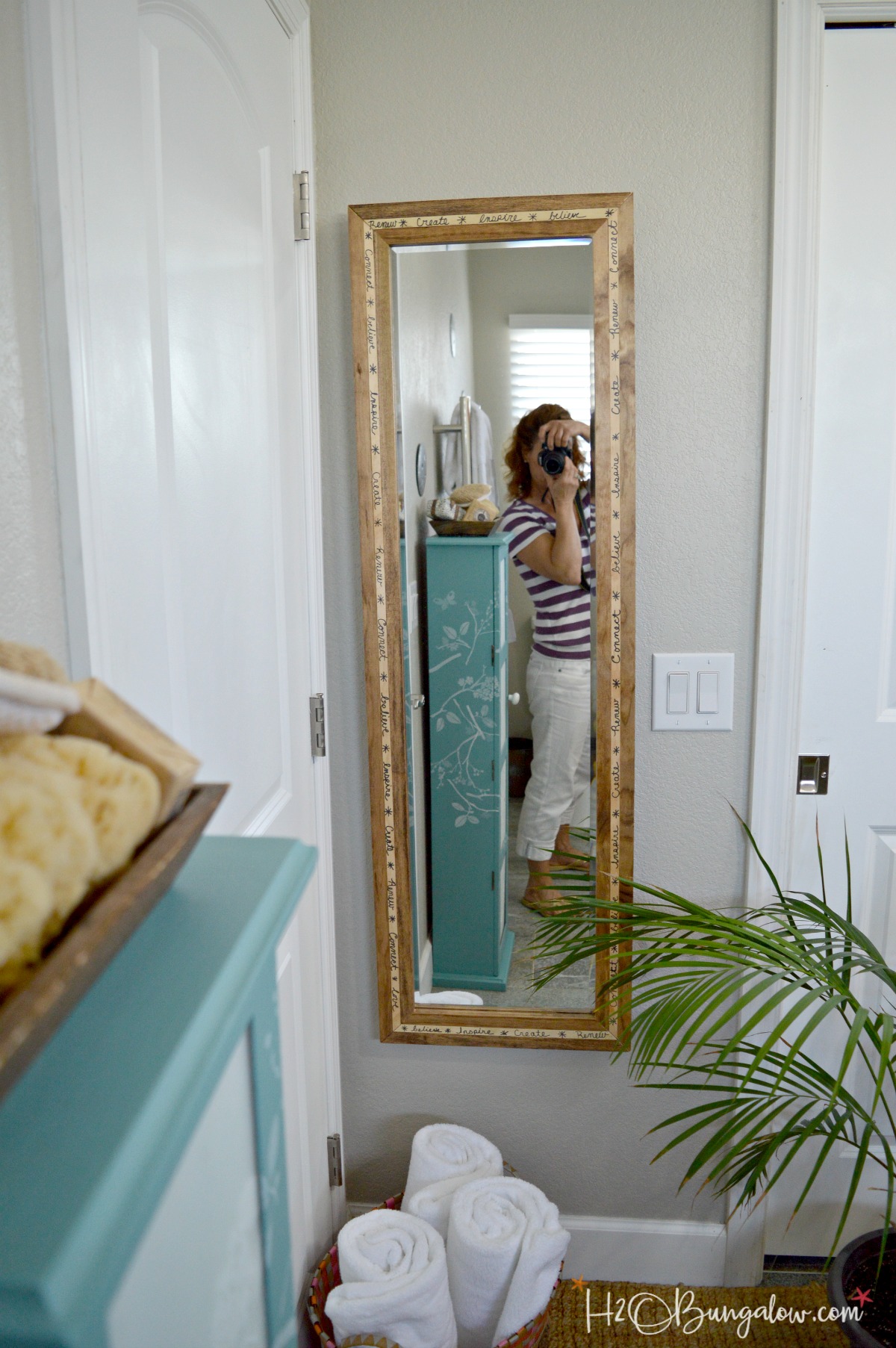 Did you guys know I've shared several other DIY tutorials on Ryobi Nation? Projects like my DIY Four Poster Bed, yes guys, I built my own bed! You can also find darling plans to build a small pet bed. I made it for Soup Can Sam, he's happy it's comfy and I'm happy it looks like a nice piece of furniture in my living area. I've even made a classic and simple window flower box.
Check out my projects and then check out the other tutorials from other DIY bloggers and hobbyists.
If you love the idea of this project, pin it so you can find the tutorial again to make it!