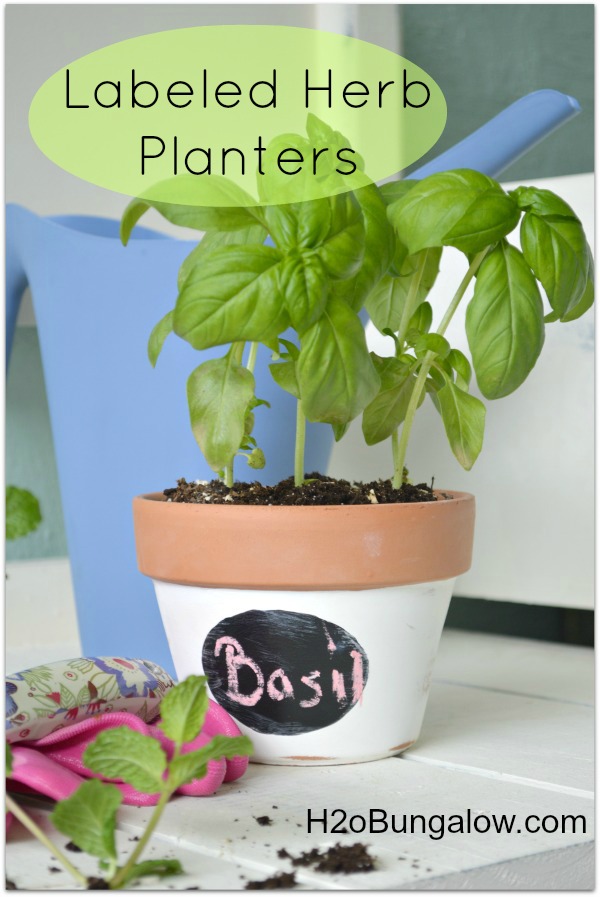 Does it feel like spring yet where you are? It's starting to here. These labeled herb planters go right along with one of my favorite springtime gardening rituals. I don't have a green thumb where tomatoes or other yummy edibles grow under my care, but, herbs… I can do.
The taste of fresh herbs, right out of a garden is nothing short of wonderful. Even ho-hum dishes become special with a few fresh spices. We use fresh basil a lot. I crave a basil, goat cheese and fresh tomato sandwich during hot summer months. I have to start my basil early so it grows into a small bush just so we don't pick it bare!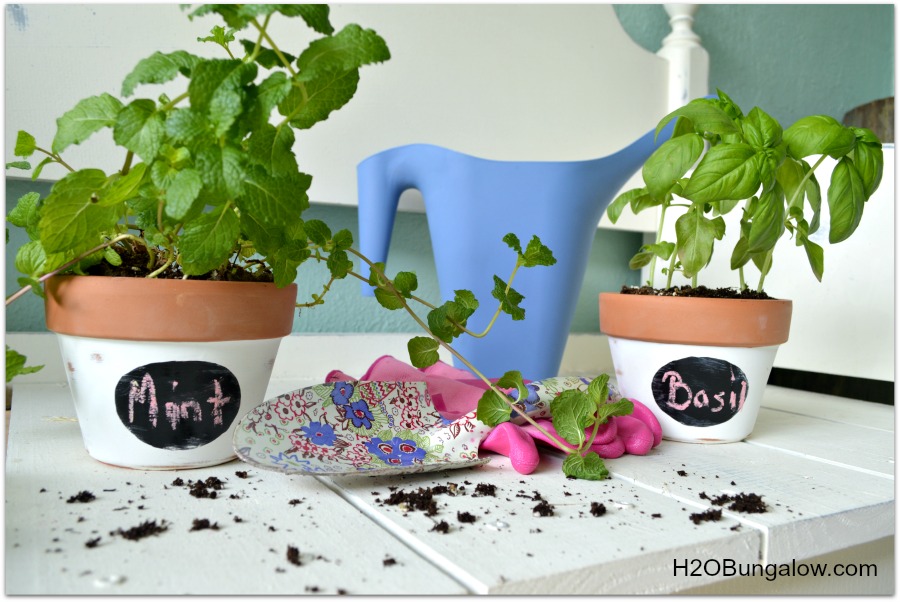 This year I added mint to my potted garden. I'm a mojito lover and I've always wanted to make mojitos from my own fresh mint. I also know that mint is easy to grow and forgiving when I forget to water:)
Labeled clay pots are convenient if your starting your herbs from seed. Just plant your seeds, water and wait. I've forgotten to label my containers before and then didn't have a clue about what was sprouting. I know, silly right?
Best of all these labeled herb planters are pretty enough to place on a window sill, table top or a spring vignette.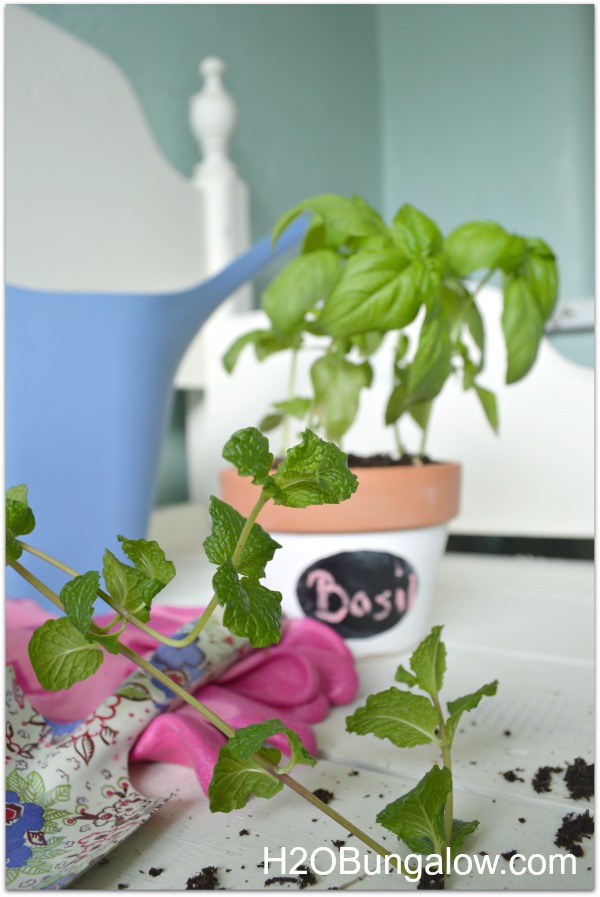 I painted the base of these terracotta planters with white acrylic craft paint and painted the label with chalkboard paint. When it was completely dry I scuffed it up a bit with sandpaper. I used pink chalk for the labels. That's all there is to making labeled herb planters. Simple, fast and pretty.
Use them as outside decor as soon as weather permits. It's a budget friendly way to add charm to a front door. Place a few on a small front door step, or two large size terracotta labeled pots on either side of a front door. I think they'd also be pretty placed on a patio table as a dinnet table centerpiece too.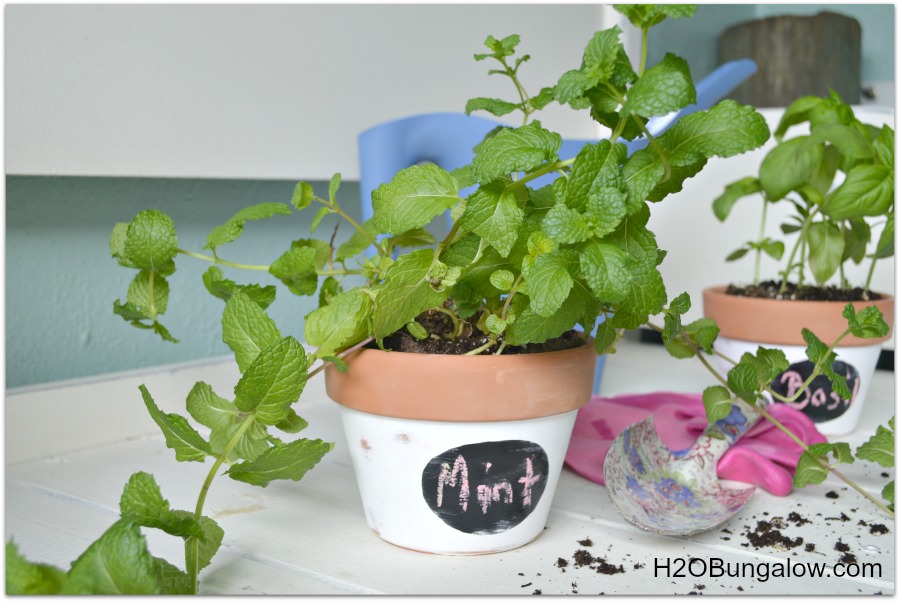 Labeled herb planters are a fun way to bring a little springtime into your home, especially when the outside temperature isn't feeling so spring like!
What are your favorite herbs to grow?

Don't miss a single creative idea I share! Click here to get my posts sent to your mailbox or follow here on Bloglovin. Either way, keep in touch!