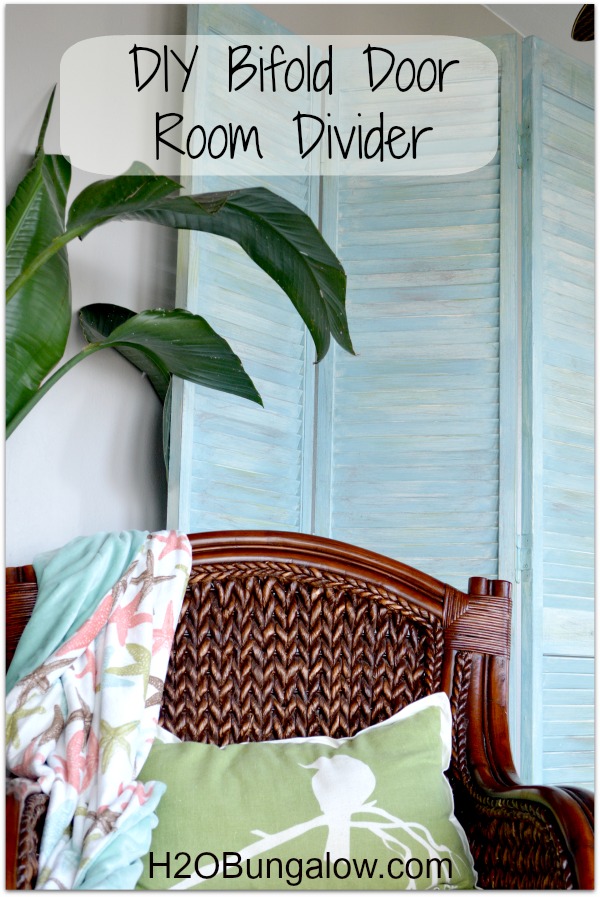 I am so pleased with my DIY bifold door room divider. I found this set of bifold doors at the thrift store a few days ago. When I was looking them over another customer came up to me and said, hey… I saw a set of those at another thrift store down on 9th St for $2. For about 30 seconds I thought about running over there.
Then I realized I could run over there, find out they weren't "right" in some way, or they'd be gone and then I'd have to drive all the way back to this side of town to pick up the doors I originally found..oh and what if someone else bought my doors in the meantime and I came back to find they were gone? The absurd thoughts that run through your mind when you think you've found the "perfect..it's just what I was looking for item"!
They barely fit in my car. The store helper and I worked it until we fit them in the middle of the drivers and passengers seat. I had to hold the doors up just to get to my gear shift thing.
What I love about these is they are tall. You know I'm a fan of tall in small spaces, but really love tall decorating items. Lets start shall we?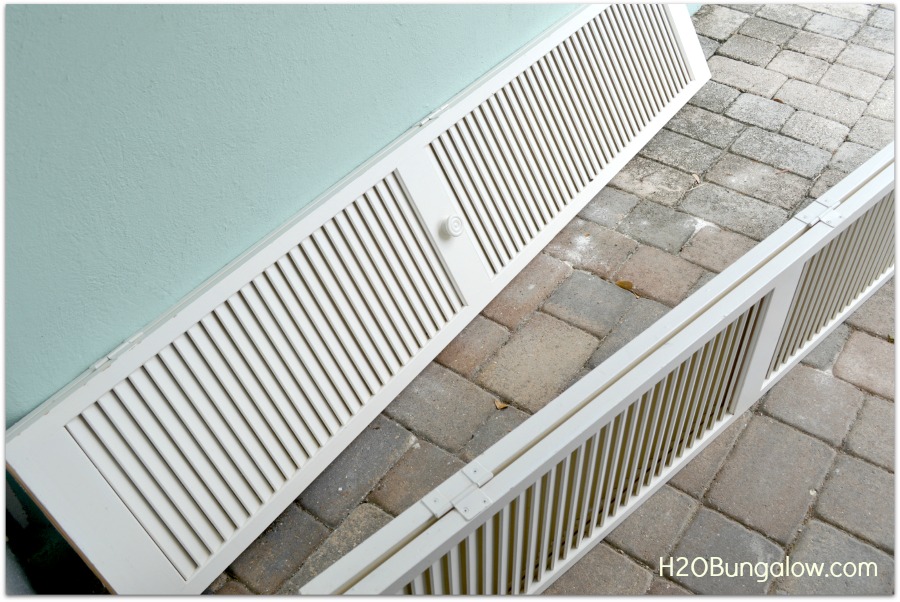 Take off the bottom and top hardware with pliers. I re-used the hinges from one set to attach the third door panels to the other set. I wanted my room divider to have three panels. Do think about which direction the hinges need to go before you attach them. Rob and I looked comical spinning the doors over and over and we both "knew" the "right way" the hinges should attach. Nope, I don't remember who had it right…so I'll just take the credit 🙂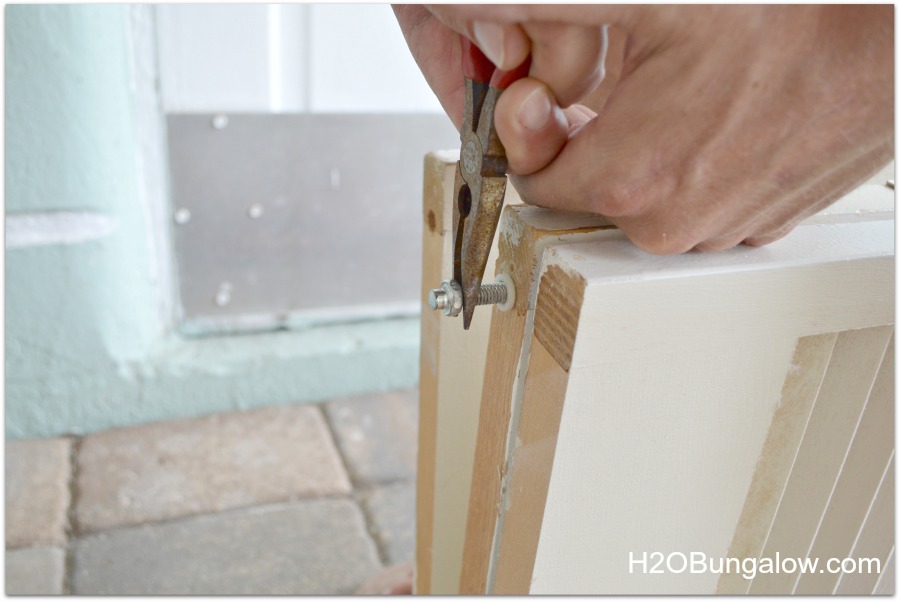 Painting these DIY bifold door room dividers wasn't too hard. Instead of painting a perfect finish with no brush strokes which would have been a lot of work. I opted for a heavy dry brush look with layers of colors to give the piece depth. I used chalk paint for this project. The base coat was done with Maison Blanche Robins Egg blue. It's the prettiest blue!
Don't use your best brushes for this project. I started with a new brush and ruined it by dabbing it into the slats on the doors.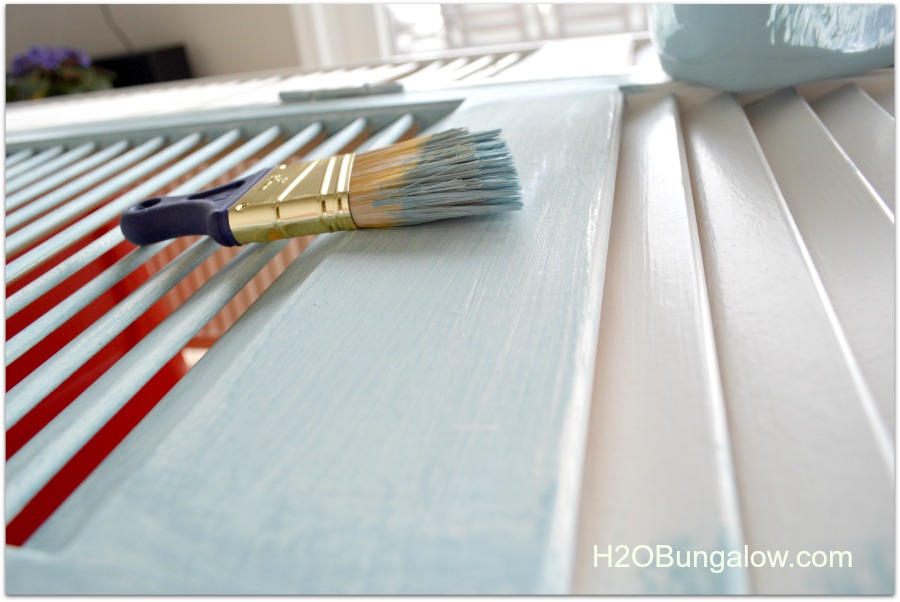 When the base coat was dry. I dry brushed some areas with grey and a little green that I watered down. The colors I used were Smoke Signal and Nana's Cupboard from American Paint Company. A few areas are wet distressed just a wee bit. I sealed my room divider with a few coats of Clear Top Coat from American Paint Company.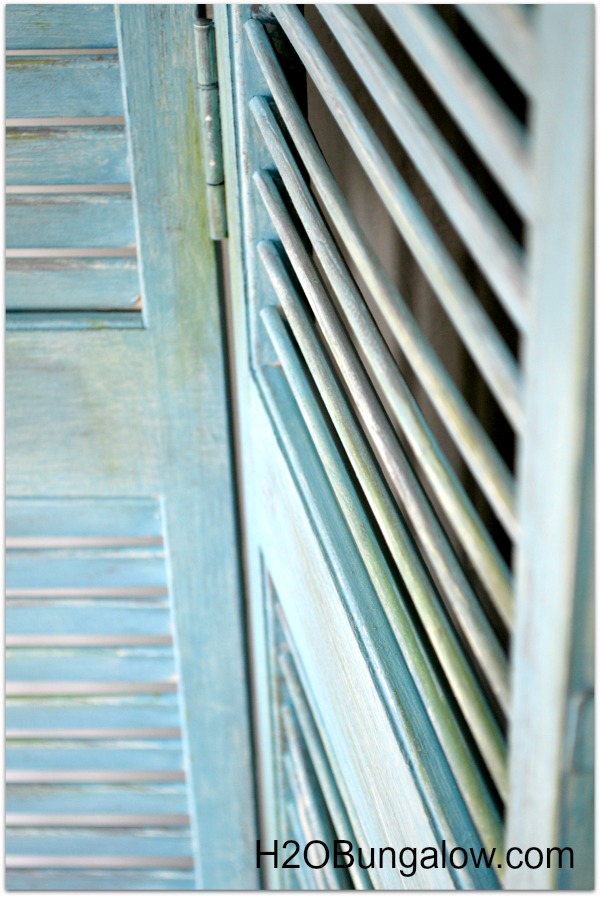 It's perfect. The color combination gives my DIY bifold door room divider a nice weathered look.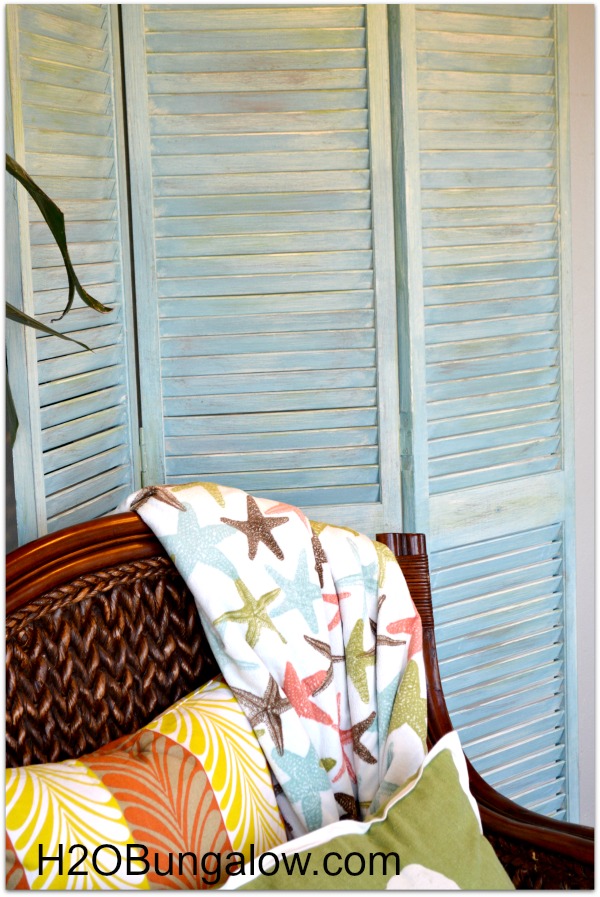 Originally, I was making this DIY bifold door room divider for an airplant display down at the H2O Market. Missed that announcement? Read about it HERE. But it came out so pretty I'm just going to leave it as a room divider.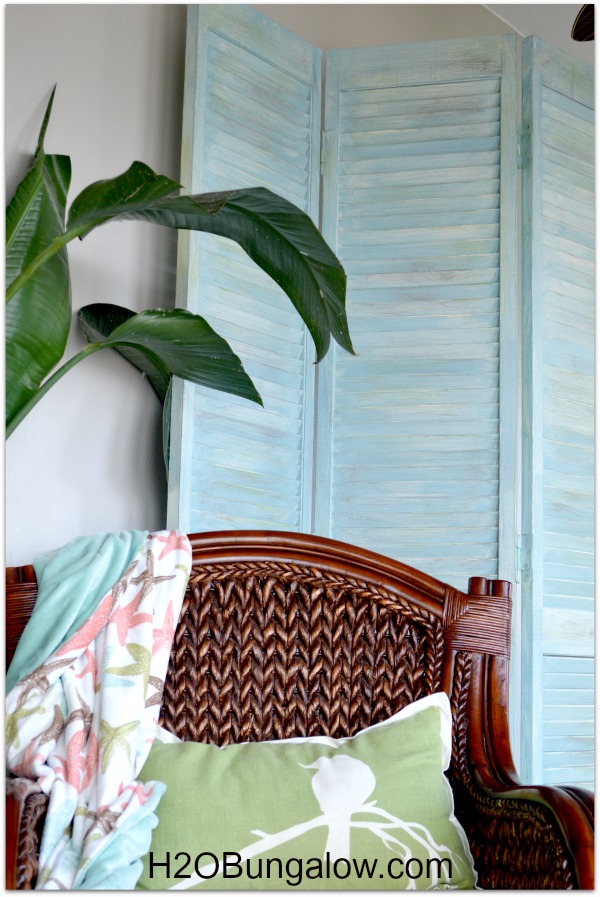 I think this would look great as a privacy screen or a room divider to section an area off, by a wall that needs some definition, or strategically covering an area that's not so pretty.
Where would you place this in your home?