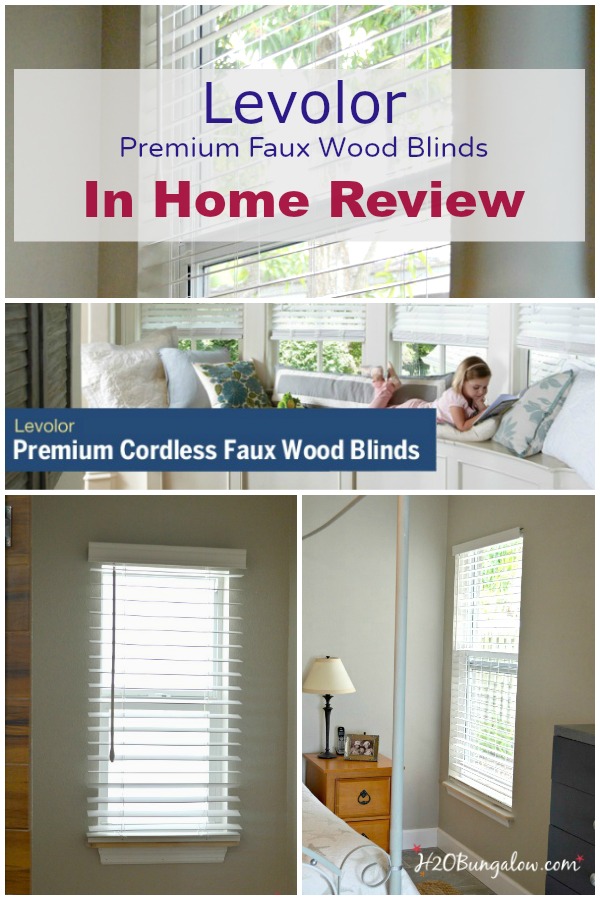 A few weeks ago I shared my experience and fun shopping trip to Lowes to pick out my new cordless custom blinds. Now that I've used them for a while, I'm sharing my Levolor cordless faux wood blind review. I choose the Custom Size Now blinds which are made by Levolor and cut to width for free at Lowe's in just a few minutes.
Installing my blinds was easy, there are simple directions included, I was kind of nervous about trimming the length to fit my windows. I did a Google search and found numerous videos on how to trim cordless blinds. The directions are not the same! Be sure to watch and follow the official Levolor cordless blind video. Once I found it, I didn't need to worry. The directions were straight forward and having a video made the task even easier.
Now let's talk about how they look.
My beautiful new bathroom has a small window that was starkly bare.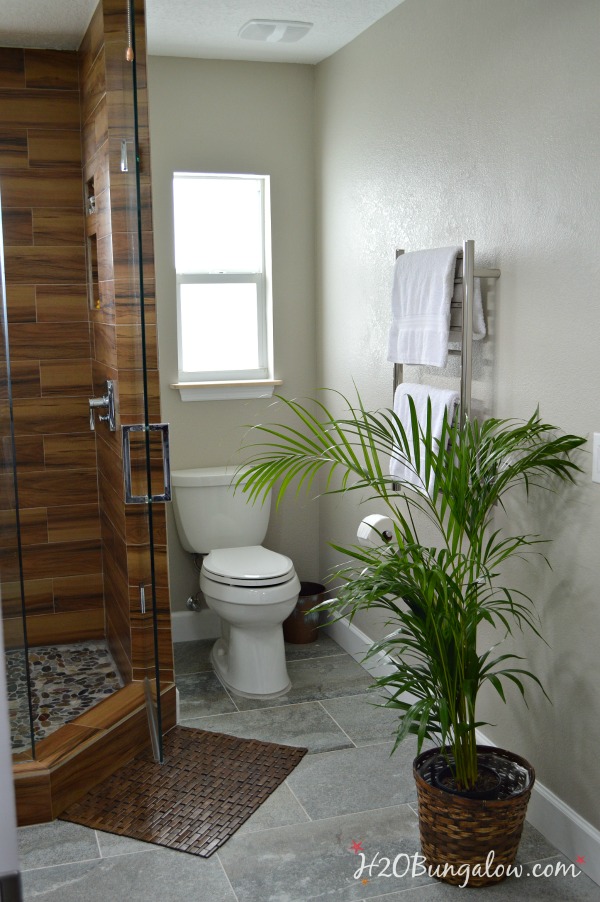 My new cordless blinds look custom and fit beautifully in my contemporary bath. Best of all they let lots of light in and give plenty of privacy.
I mentioned in my shopping for blinds post that I choose the faux wood style because of the high humidity we have. They won't warp and the paint won't chip off the blinds over time. I've had this happen before with another brand and it wasn't pretty at all!
I want my blinds to last a long time!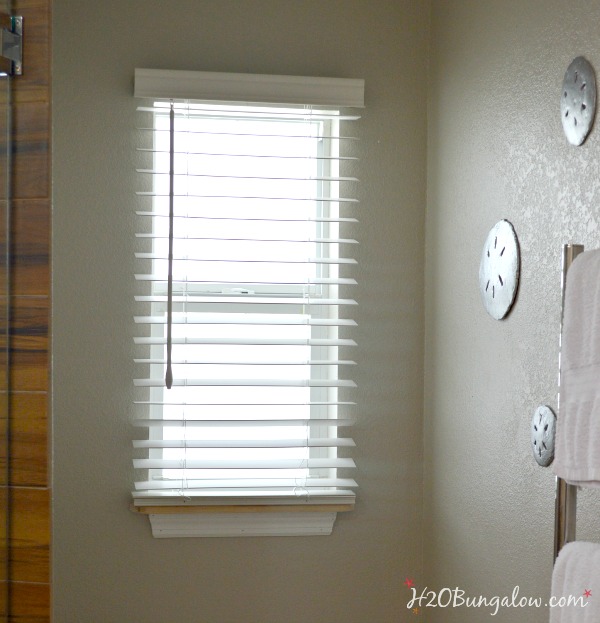 I was so impressed with the looks and features of my Levolor cordless premium faux wood blinds that I bought a second one for my bedroom! As much as I LOVE the natural light in my gorgeous contemporary bath, I don't always want it in my bedroom.
Levolor faux wood blinds come standard with the exclusive Lightmaster feature. In a nutshell, they block out more light than other corded blinds. On a weekend morning, the very last thing I want to do is rise and shine! It's more like roll over and slumber…and then slumber some more if I can get away with it! The slats are also a little wider than other blinds which probably help block out more light as well.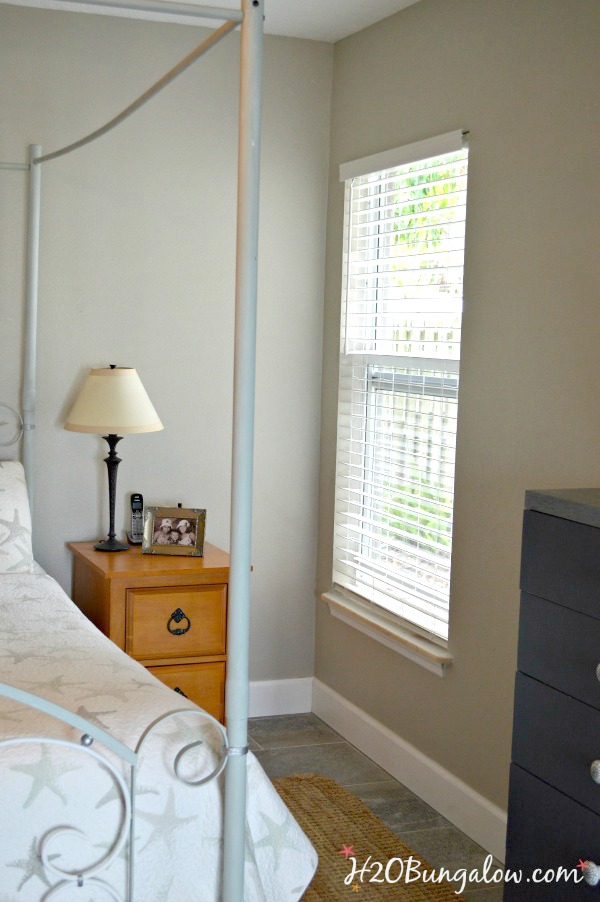 A few of the other details I think set these blinds apart from ordinary blinds are the twist stick and smooth operation. It's not just a thin plastic stick, It's sturdy and has a soft grip on the base where you twist to open and close the slats. When I'm closing or opening the blind, the operation is smooth and quiet. It feels sturdy like a custom blind.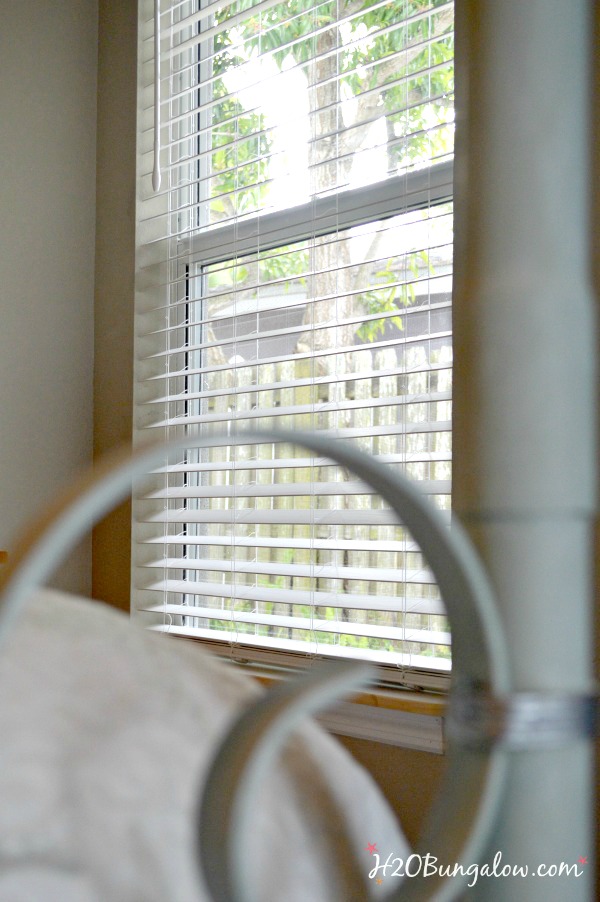 The last feature I'm happy about is there are no dangling cords. Yes, they do look more expensive because there are no dandling cords. More importantly is that it's a safety feature for anyone with pets and small children.
Soup Can Sam has been known to cause havoc with dangling cords in the past. He doesn't discriminate and couldn't give a good meow that my blind is new and I'd like it to stay that way!
So yes, I am quite happy about the cordless feature!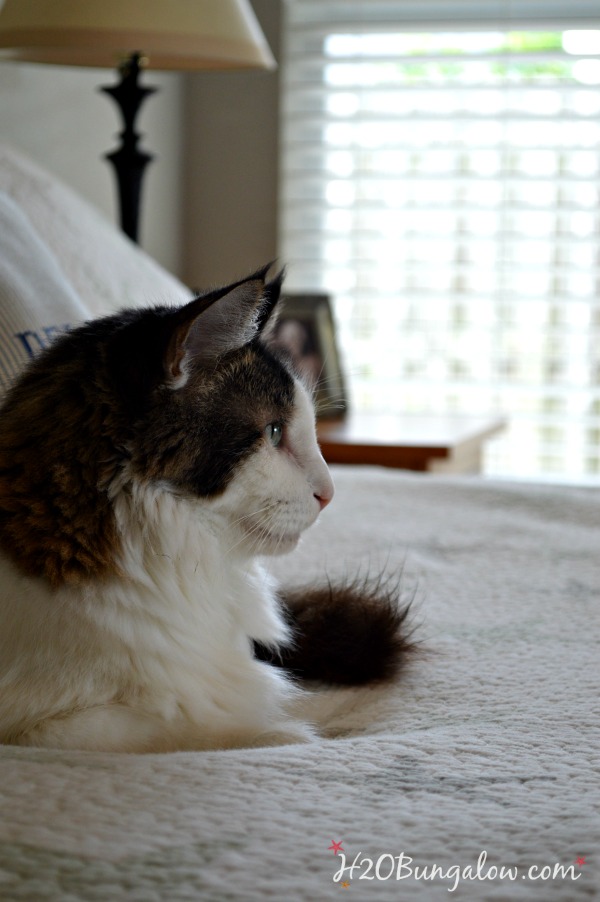 I liked sharing my Levolor premium faux wood blind review today. When I find a good product, I'm happy to share it with my readers. I think these blinds are a good value for the money. Levolor Custom Size Now blinds and shades can only be found only at Lowe's. Look for a display and check out the features for yourself. I think you'd be as impressed with the style and quality as I am!
As you might have guessed this is a sponsored post, I was provided product and or compensated for sharing this information. All opinions, craftiness, and projects are 100% my own and never for sale. I'll only share items I think have value for my readers!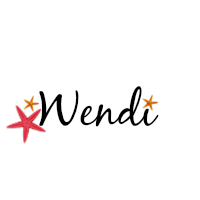 Don't miss a single creative idea I share!
Love my posts? Click here to get my posts sent to your mailbox or follow me here on Bloglovin.
Following H2OBungalow on Facebook? It's one of my favorite places and I share lots of extra projects, inspiration for the home and content I don't share anywhere else.
Love Instagram? Me Too! Follow H2OBungalow on Instagram and see my projects in process and lots more.