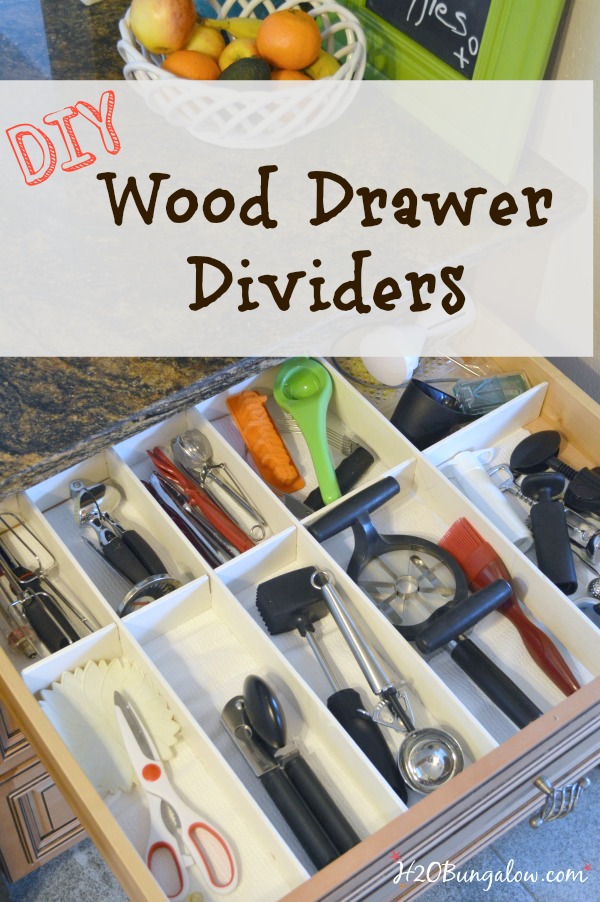 My small kitchen only has a few drawers to keep cooking gadgets and my silverware. They are both big drawers which makes it tough to keep them organized and neat. I tried using plastic bins to hold everything but it didn't work so well. I thought I'd try making my own DIY wood drawer dividers. Guess what? They are easy to make and look just like expensive wood drawer divider organizers.
I was getting frustrated by the clutter that was growing in my kitchen drawers. Clearly my plastic bins weren't working well!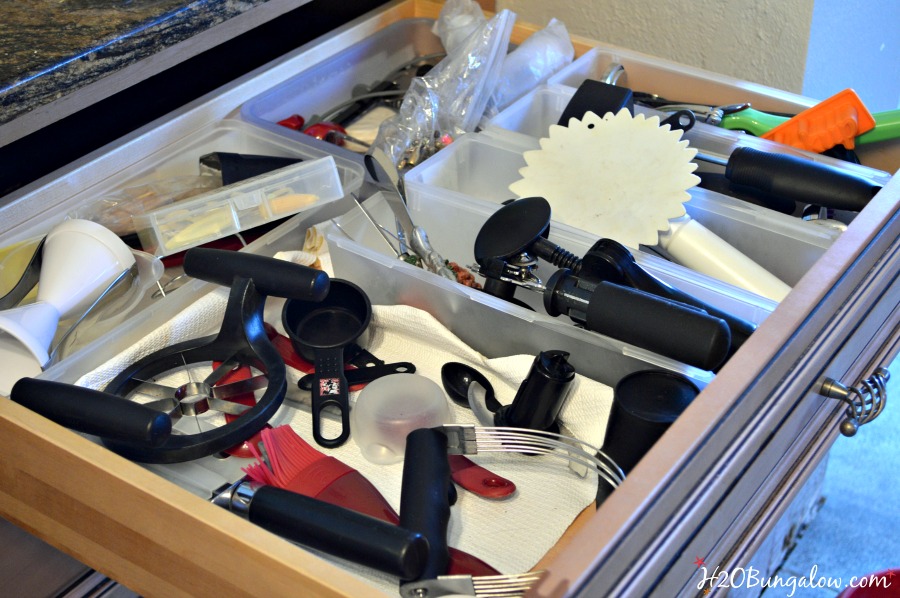 I started by clearing out items I haven't used within the last several months. What was I thinking keeping all of those knives? Especially when I only use a few of them!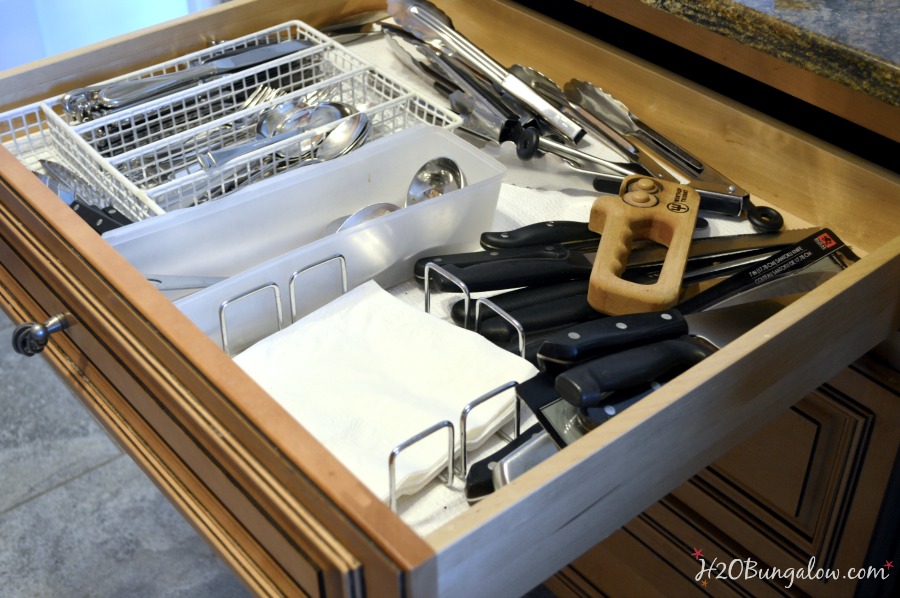 I love my small kitchen, and have been working on ways to get it better organized this year. I shared my hanging measuring cup holder for my cabinet last week. A short while ago I shared how I organized my pantry and freed up space and how to organize spices in a small kitchen. All of these projects have made a big difference in helping me stay organized and have prettied up my little kitchen.
My latest big idea to free up space was to make DIY wood drawer dividers to free up even more space and keep my gadgets neater in my drawers.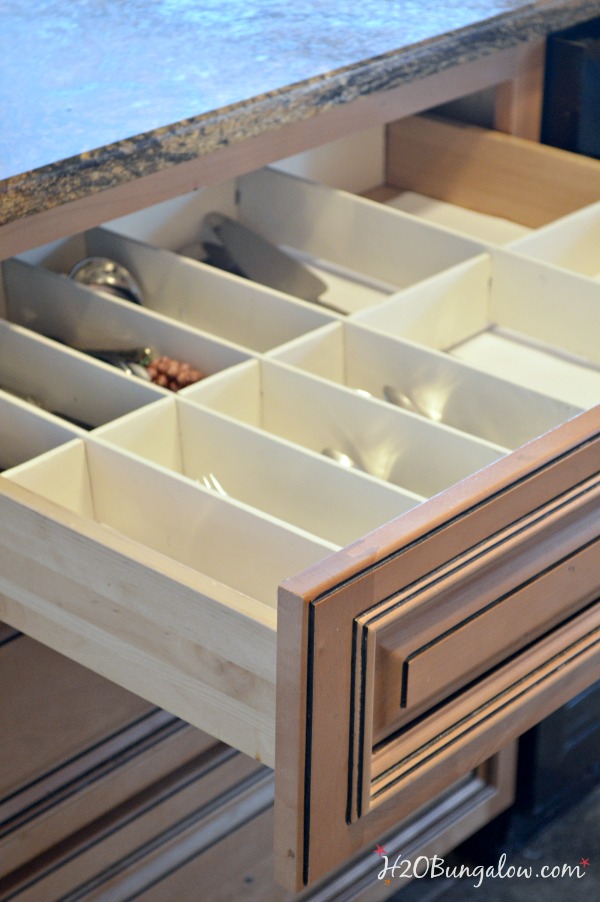 They were simple to make. I used 1/4 inch plywood and cut 2 1/2 inch strips in sections. I used three pieces across for the framework and several more to make the divider sections. See my photo below with the notes to see how easy it was.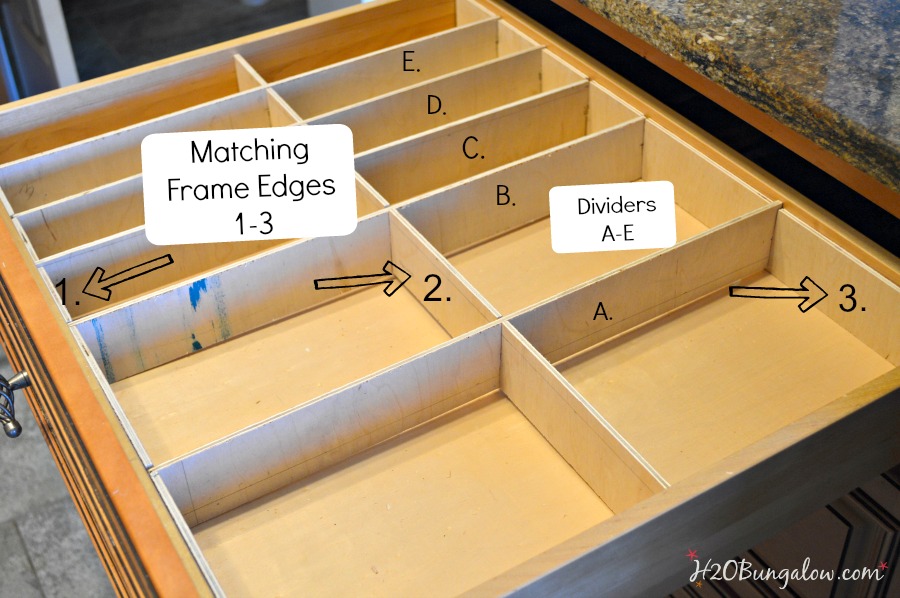 I made notches with my jigsaw in the wood slats that were 1/2 the depth. Since my wood slats were 2 1/2 inches deep, I made each notch 1 1/4 inches deep. The notches are all in the same place on the frame edges and on the opposite side on the dividers. The pieces slide together and fit without nails or glue. The whole organizer sits firmly in the drawer.
I was working on this project right up to the time I had to leave for the airport to visit my daughters in Dallas. I saved a ton of time by painting all the pieces the night before with two coats of white paint using my HomeRight Finish Max Pro Paint Sprayer. It's the perfect tool for home painting jobs and I love how easy it is to use:)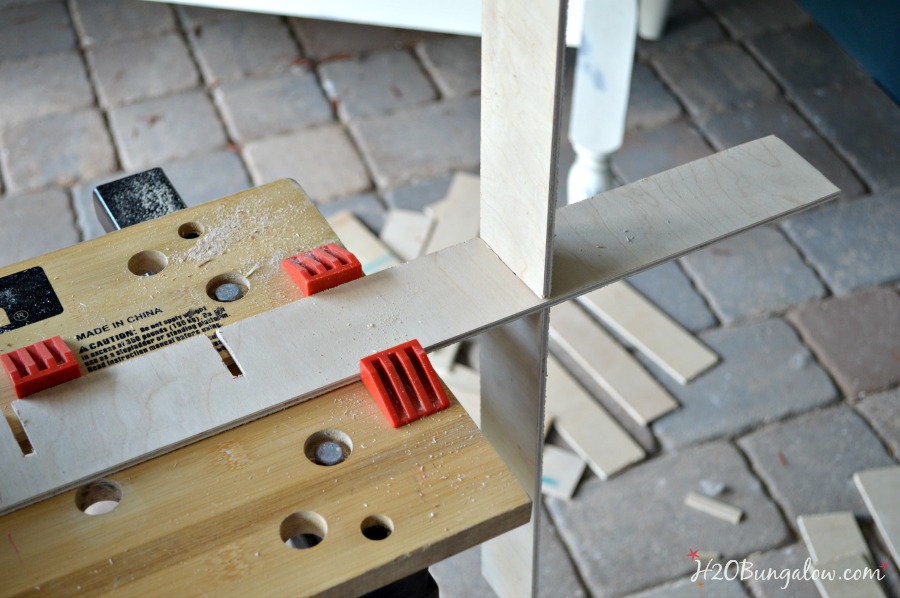 Now that they are done, I have plenty of extra drawer space with my new DIY wood drawer dividers. I've moved a few things around in my drawer organization and even have a few open spaces. I never thought I'd say that in my little kitchen!
One little word of advice on measuring and designing the sizes of your wood drawer dividers … make sure you measure for your longest utensil and plan around that one 🙂 My longest item fits just under the divider fine, but I would have liked to have had the compartment long enough for it to fit inside the space.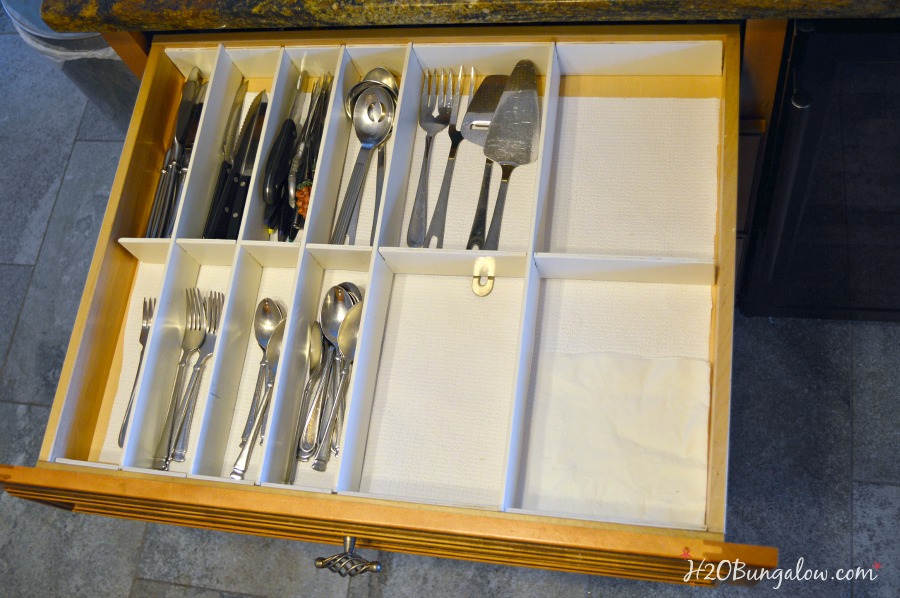 Now I can fit plenty of kitchen gadgets in my drawers, they look neat and tidy:) I also like that they aren't permanent, just in case I want to change things around again in the future.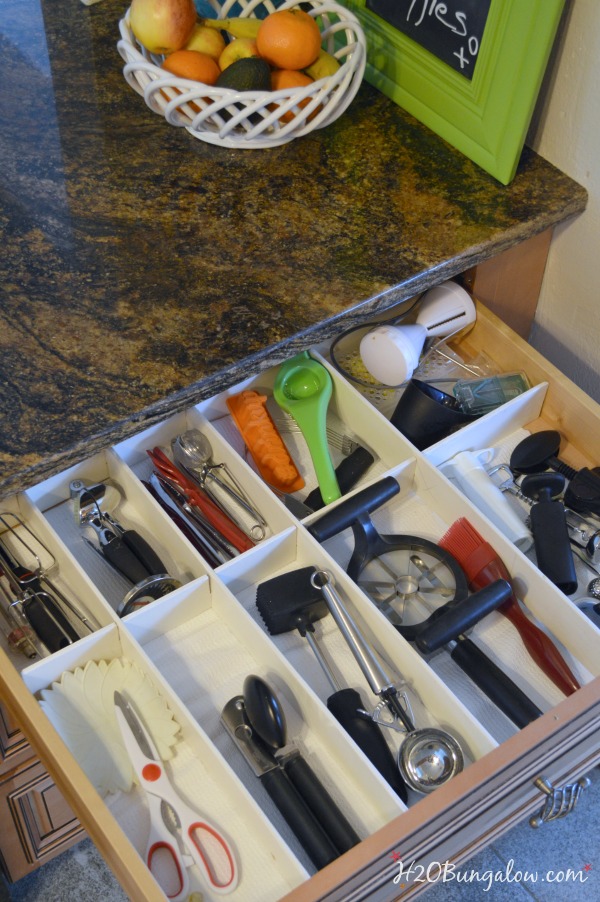 Are you looking for more great ways to organize your home and your life? I'm linked up with 17 super talented DIY Bloggers who are sharing their creative home organization tips and tricks! Be sure to see below!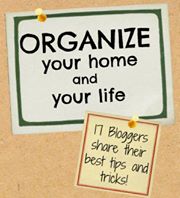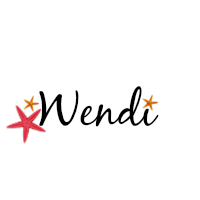 Don't miss a single creative idea I share!
Love my posts? Click here to get my posts sent to your mailbox or follow me here on Bloglovin.
Following H2OBungalow on Facebook? It's one of my favorite places and I share lots of extra projects, inspiration for the home and content I don't share anywhere else.
Love Instagram? Me Too! Follow H2OBungalow on Instagram and see my projects in process and lots more.