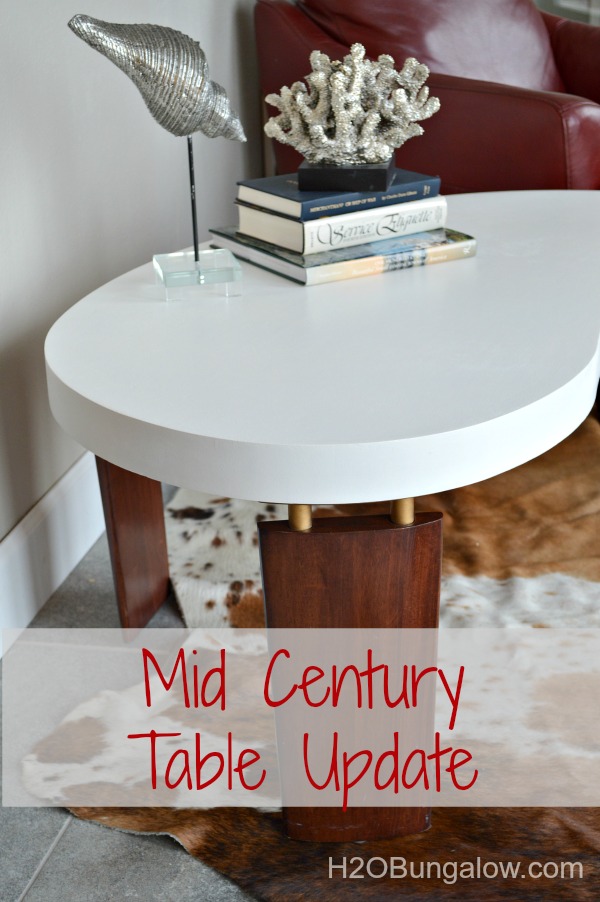 This months theme in the Furniture Makeover Group I belong to is two-tone. The perfect project for me since this project sat in my garage for months, waiting on me to finish it. Which is really silly because my Mid Century coffee table makeover was super easy. I love the clean lines and simple contrast of white on wood tone that this period of furniture is so well known for.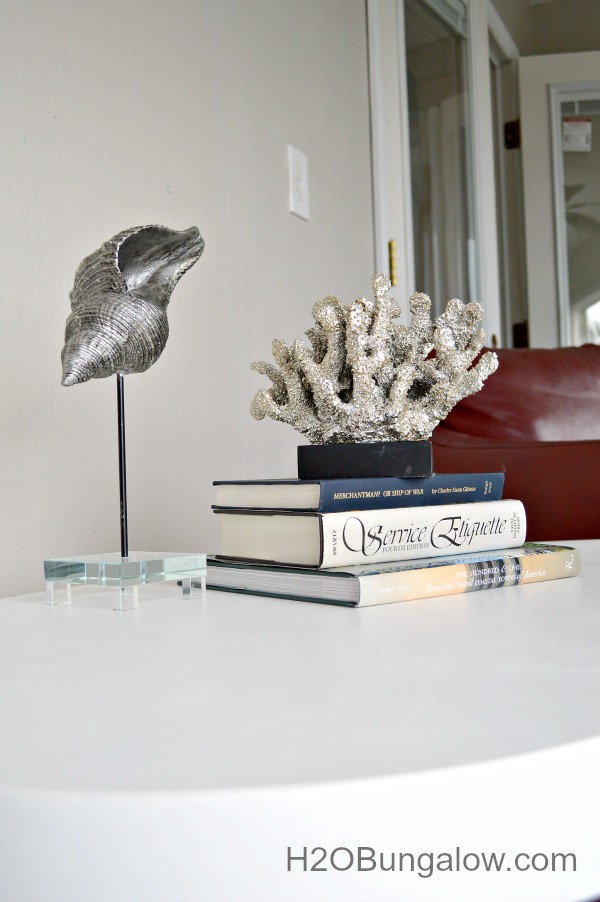 In my opinion, updating or doing a makeover on a Mid Century piece of furniture is one of the easiest furniture projects to tackle. I'm going to share how I did my Mid Century coffee table makeover in just a few steps.
One of the biggest challenges with finding these great pieces is often they've been repainted and usually not very well. I don't have a before of my table (yes, it's been in the garage for that long) but,
…picture very thick drippy layers of old shiny brown paint all over the top and sides.
I went over it with my hand sander first and worked at it with different grits until I had a really smooth surface. This was probably the most time consuming part of my project.
I used some leftover DecoArt Chalky Finish Paint for this project which was a great choice because it really sticks to the wood and has a nice durable matt finish. I roll my paint on with a 4 inch velour roller in very thin coats which dries pretty fast. I applied about 6 coats on this table.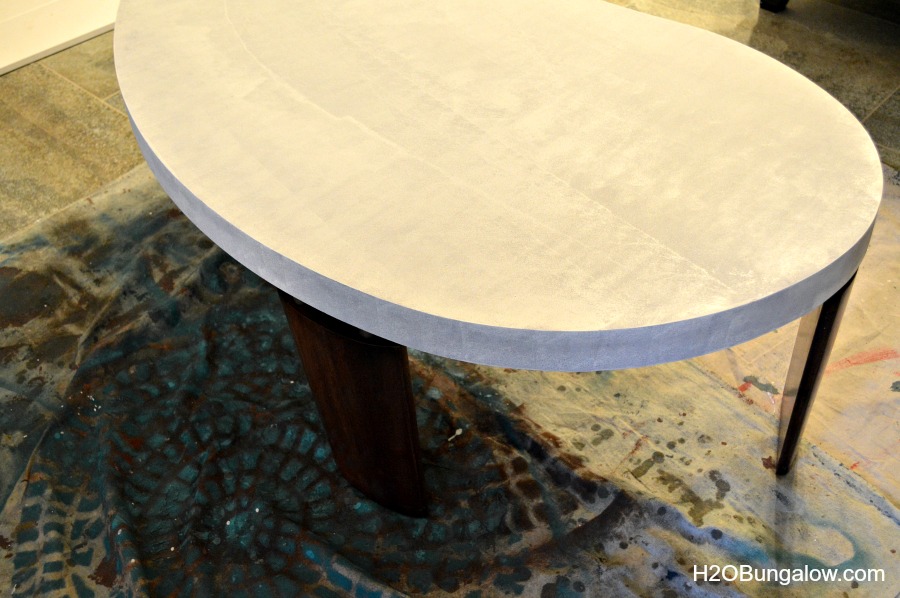 Since I wanted a super smooth finish on the table top I sanded between each coat of paint. I used 320 grit sandpaper, rolled it around an old sanding block and used a light touch.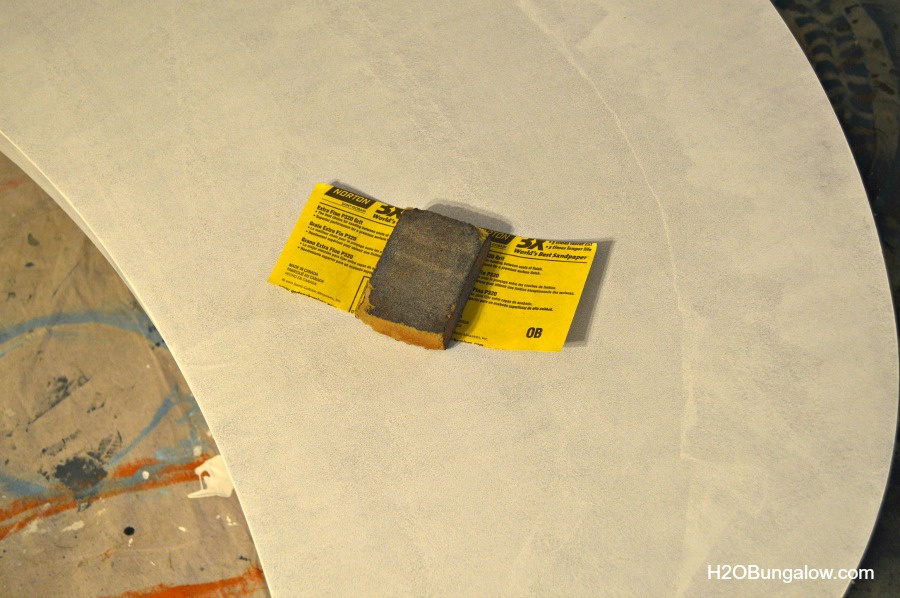 A little patience and attention to detail will give you a perfect finish!
The rest is easy.
I freshened up the hardware with a little gold guilders paste. I used Inca Gold.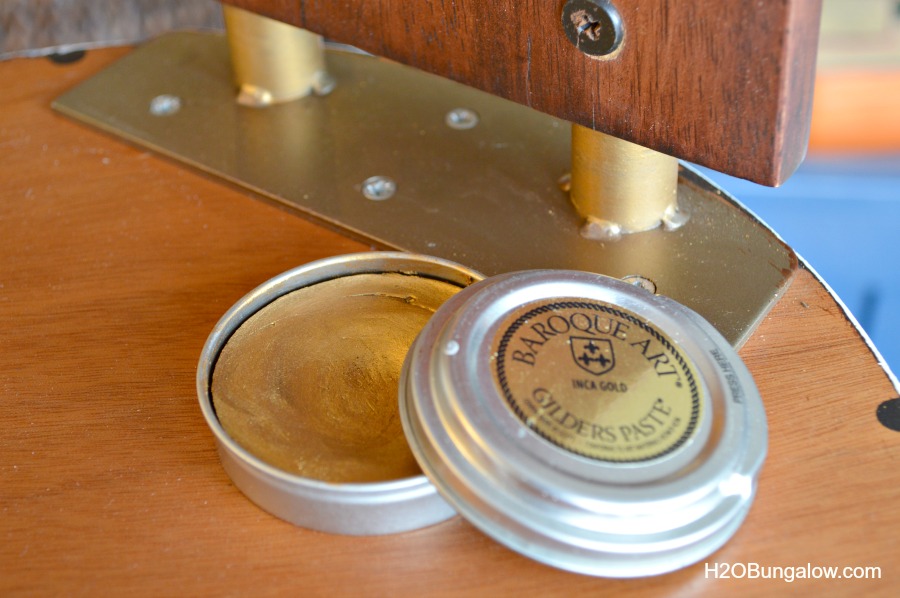 I gave the remaining wood a good wipe down with Howard Restore A Finish. I love this stuff too! It covered a lot of the wear on my table legs. There are still a few marks on the legs.
I'm going to call that character 🙂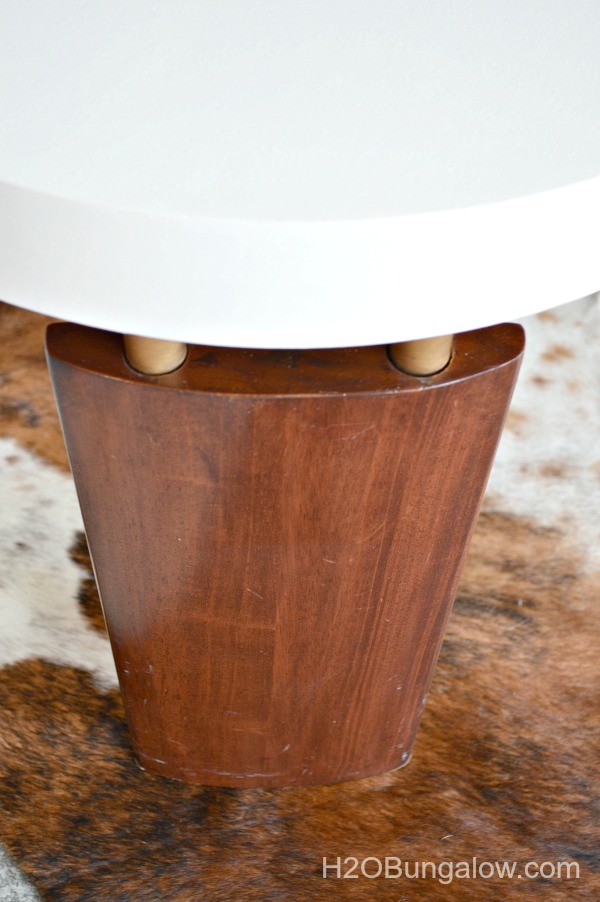 An afternoon project of a Mid Century coffee table makeover gave this little thrift store find a fresh new look. I don't have room for it here and couldn't resist the project so my table will find a new loving home in my shop the H2OBungalow Market in South Tampa. I also now have room to fit one more "project" into the garage! 🙂
Want some more fantastic two toned furniture makeover ideas? You'll love what my fellow friends and blogging buddies are sharing today!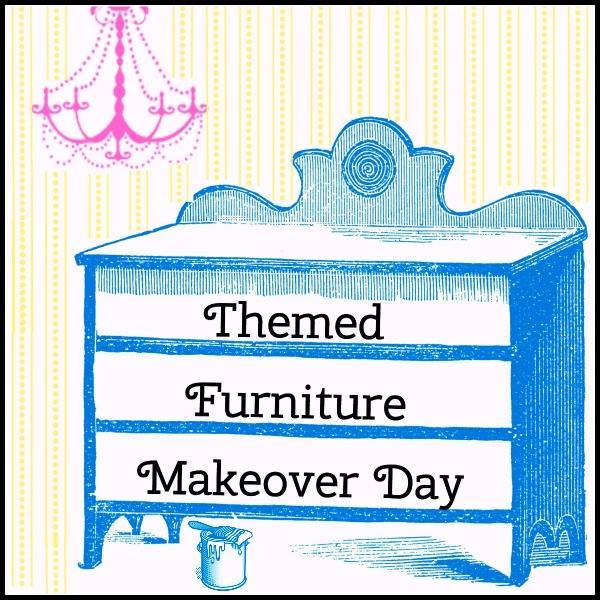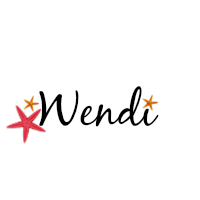 Don't miss a single creative idea I share!
Love my posts? Click here to get my posts sent to your mailbox or follow me here on Bloglovin.
Following H2OBungalow on Facebook? It's one of my favorite places and I share lots of extra projects, inspiration for the home and content I don't share anywhere else.
Love Instagram? Me Too! Follow H2OBungalow on Instagram and see my projects in process and lots more.