This is a sponsored post by Minted. Thank you for supporting the brands that keep H2OBungalow going.
The last few weeks of work at the North House were absolutely intense. Filled with lots of to do's and long days of getting the to do's done before heading back home to Florida. The timing couldn't have been more perfect. I had the opportunity to work with Minted and and the Minted Personal Art Styling services. Not only did I get drop dead gorgeous artwork for the walls, I saved a ton of time while an art professional designed my walls.
Selecting the right art for a wall can be overwhelming!
I had blank walls that needed to be filled, and tastefully so. I was more than willing to use someone else's eye for design and style. Sometimes, having another perspective on a project or wall art is hugely helpful.
I use affiliate links to help you find the supplies I used. You can read my full disclosure policy here.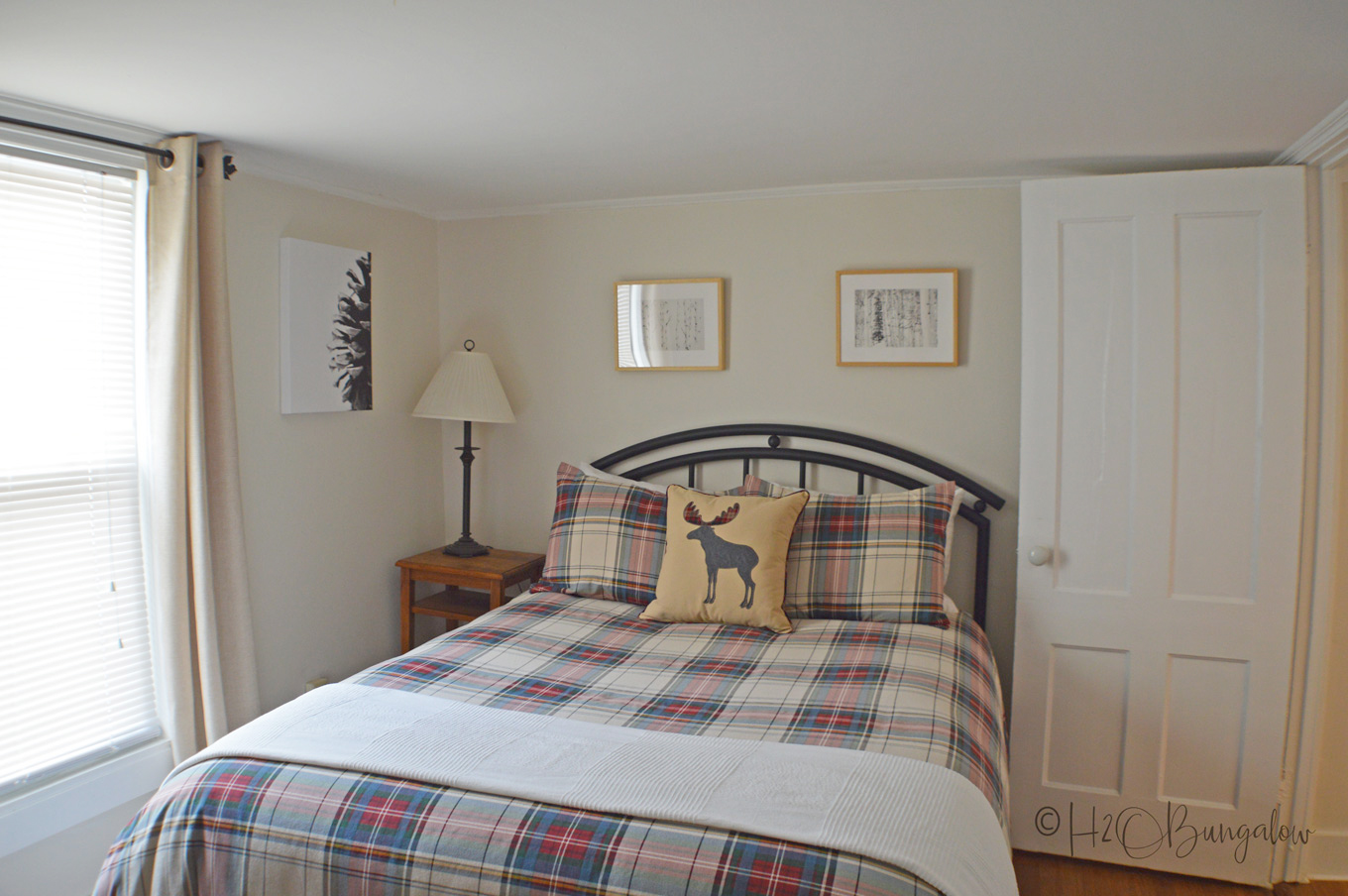 I'd already spent weeks browsing the many gorgeous limited edition prints that Minted offers. That's easy to do since their selection is huge and I mean huge, my friends. I'd saved lots of them to my favorites board of rustic farm house woodsy nature picks. But there they sat. I was too busy working on big details of the renovation to make up my mind about what to put on the walls.
Thats where the Minted Personal Art Styling Service came in. They sent a note, would I be interested in trying the service?
Oh heck yeah!
The next big choice? Did I want a gallery wall, a room styled or a wall or two? I answered a few questions, uploaded a few pictures of my walls and their measurements.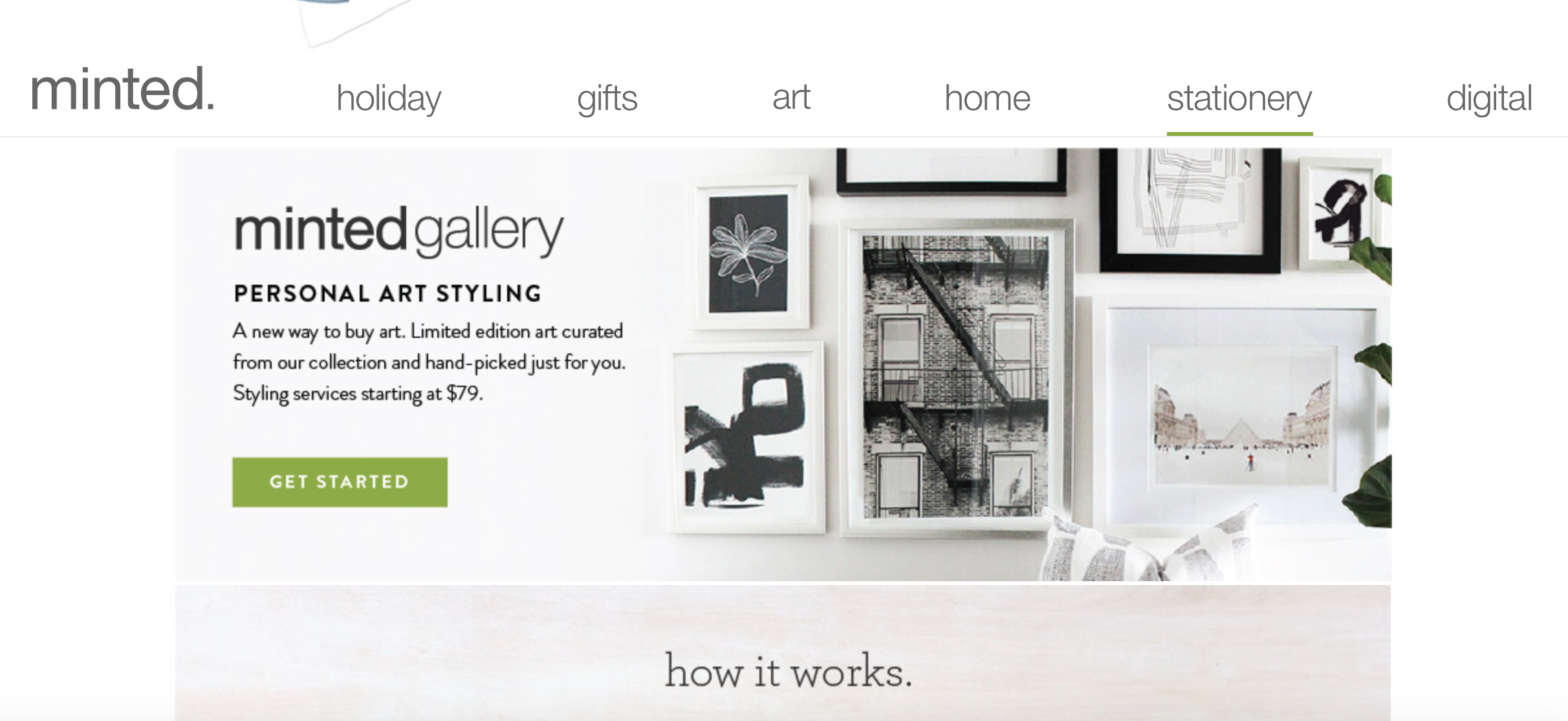 Next, my Stylist sent me several art choices with renderings of my wall with their recommendations of prints. Almost all of the recommendations were spot on to my taste and style. I worked with my stylist until we had the perfect combination of contemporary rustic art, sizes and styles for these two walls.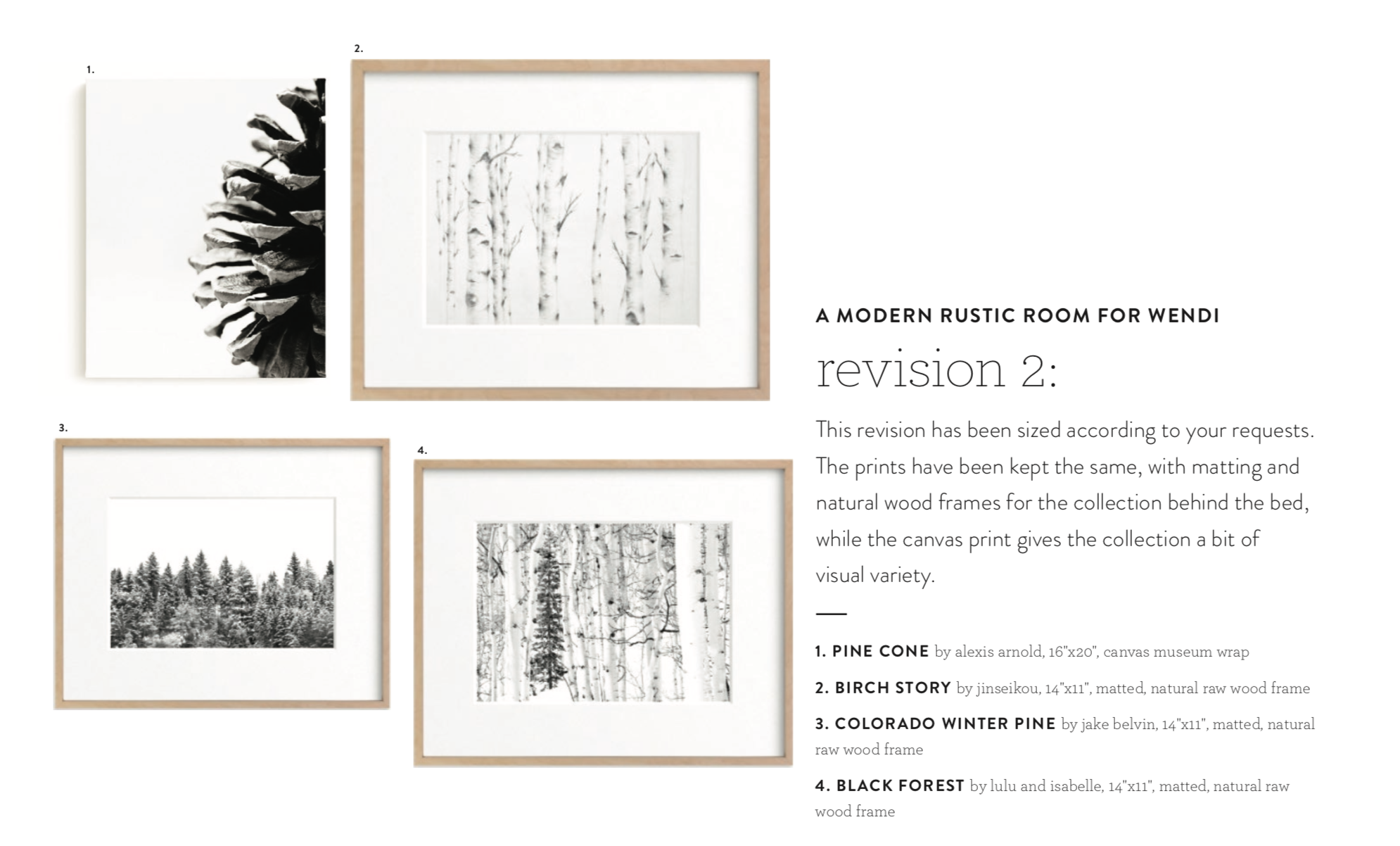 Minted is known for quality products, so I already knew I'd receive gallery quality art. I had no idea how lovely the presentation of my artwork would be when it arrived though! The nicest touch was the included note about each piece of art and artist.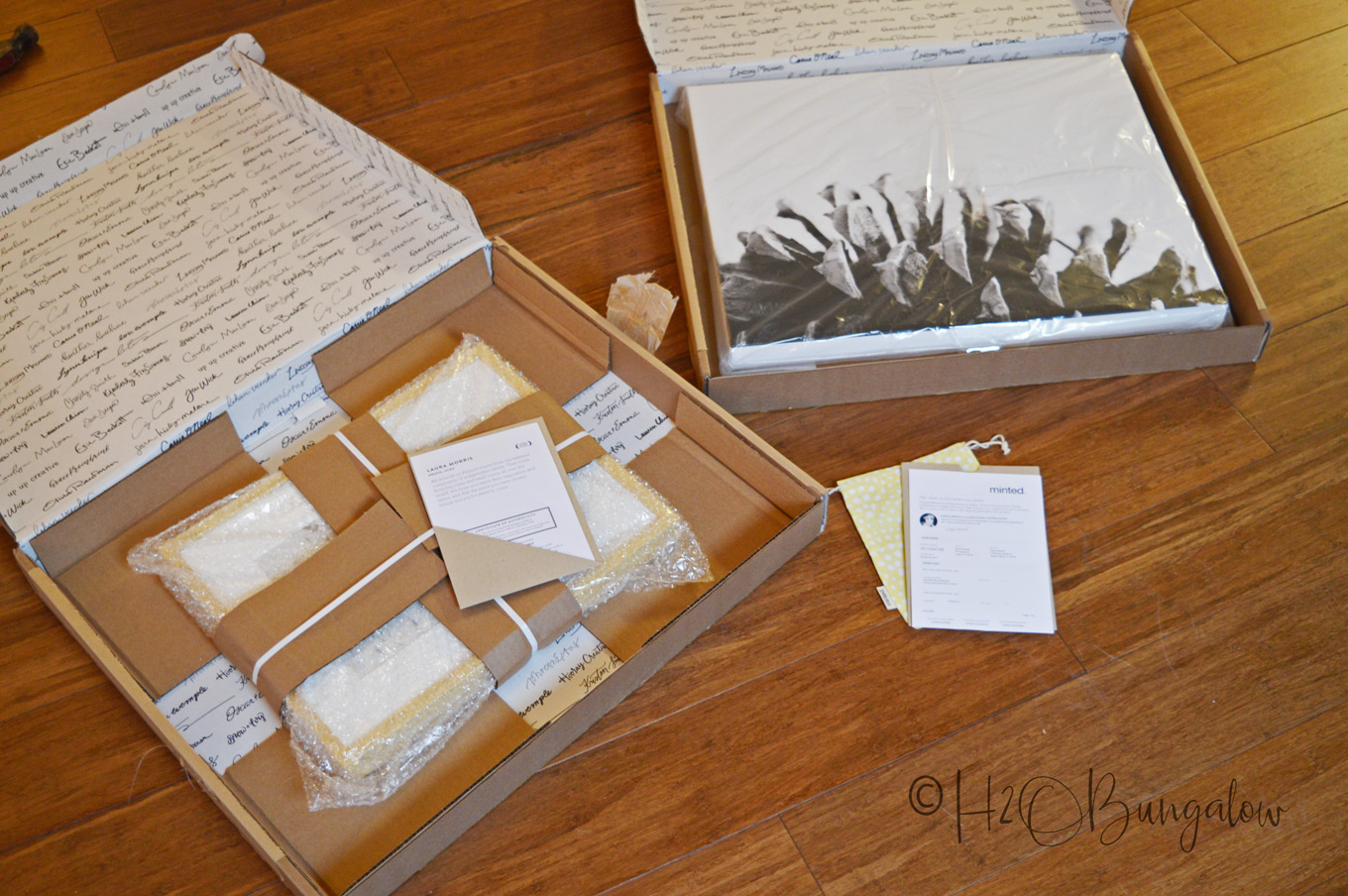 Have I already mentioned what a treat it was to have someone do the work for me? 😉 Since the Art Stylist did all the work in selecting the layout of my art, all I had to do was hang them when they arrived.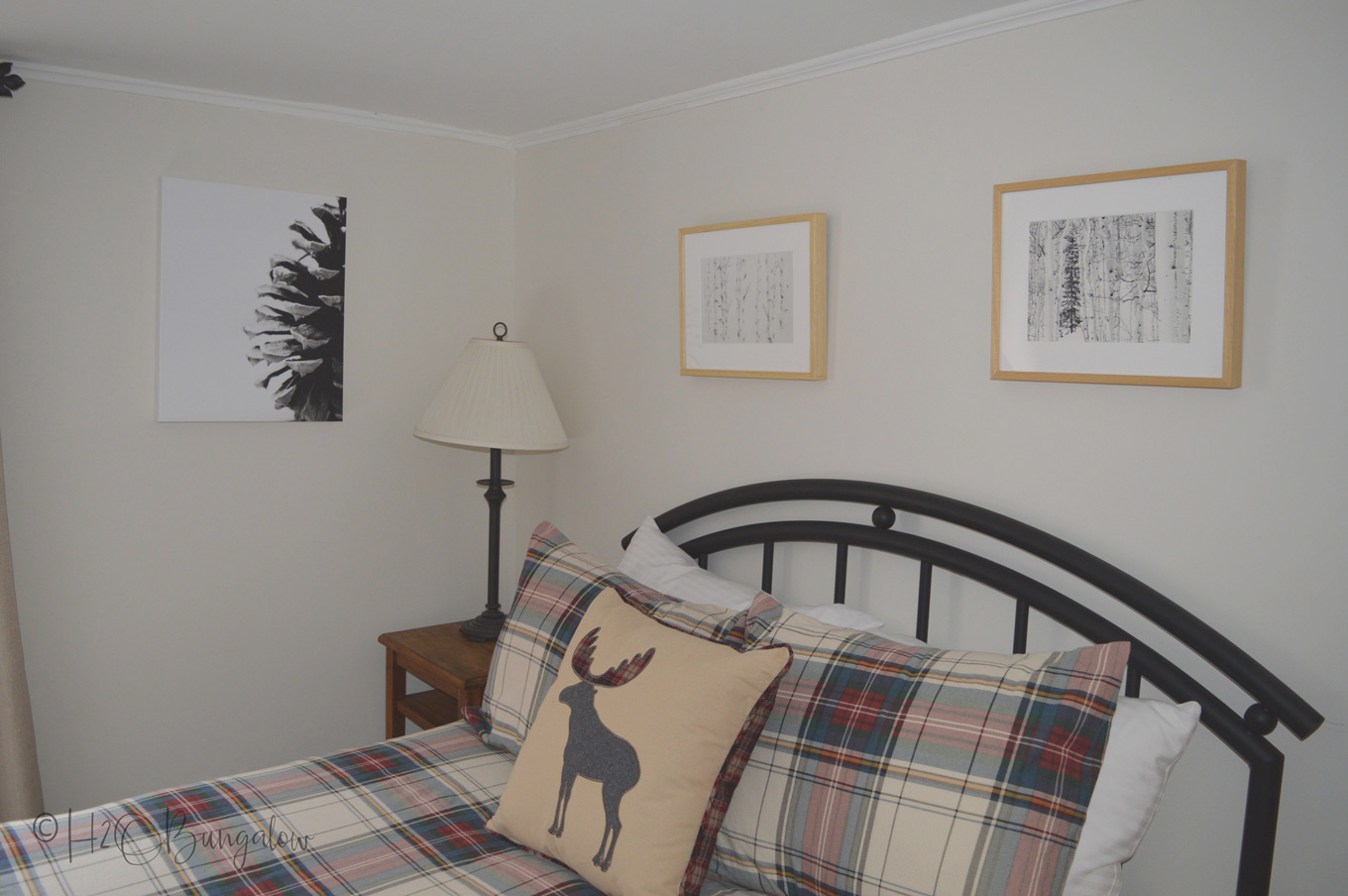 The prints come in a wide variety of sizes, from 7 x 5″ all the way up to 60 x 44″. I chose two 11″ x 14″ matted prints for the wall behind the headboard. I'm still thinking about getting the third print from the selection my stylist assembled.
I needed smaller scale art since the ceiling is so low in this room. Have I shared with you guys yet that we recently discovered that the main part of this house was built in 1835? That's why the room is smallish and the ceilings are so low.
I wanted prints that reflected Vermont, the woods and our local surroundings.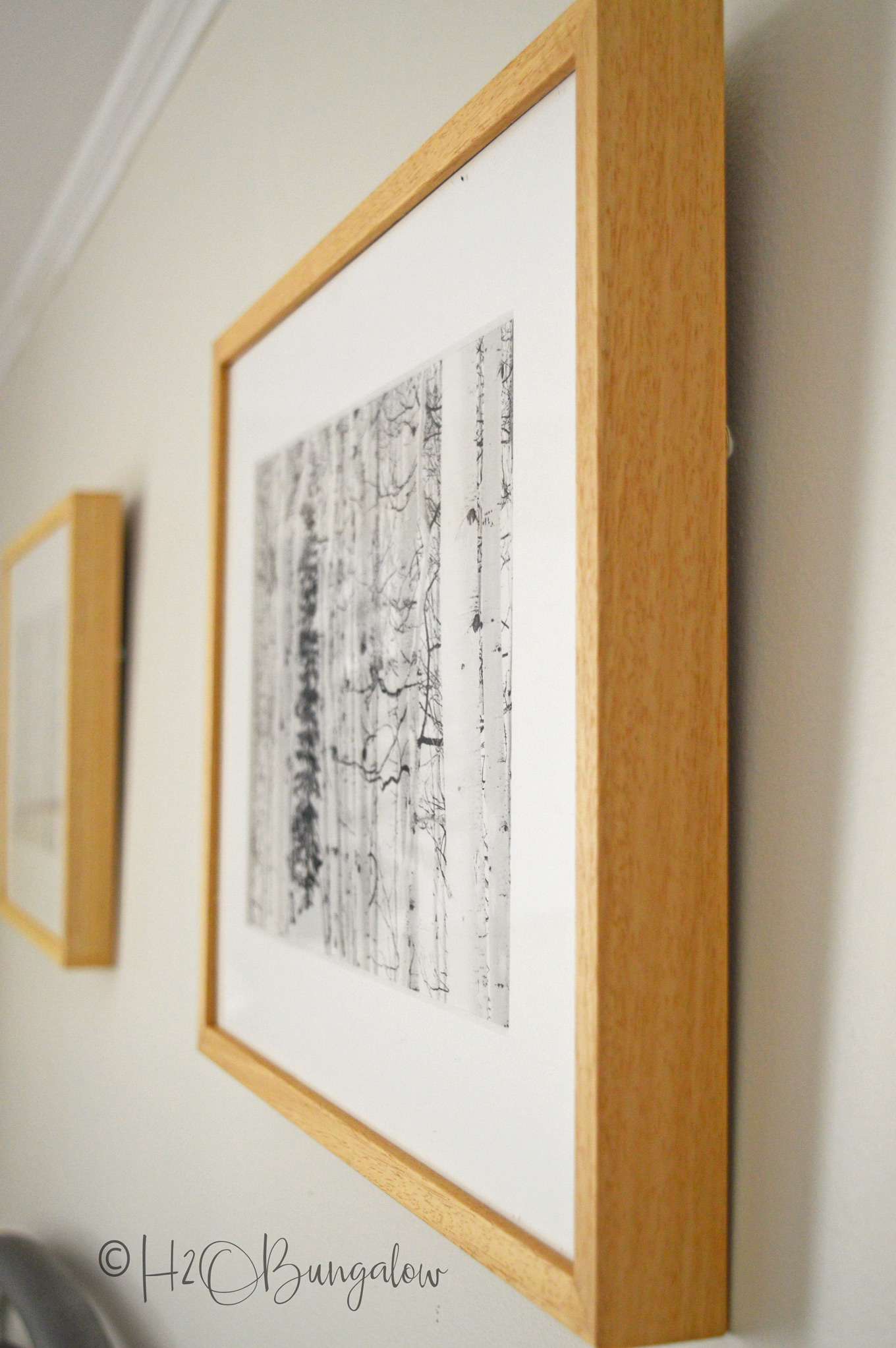 I was completely in love with the pine cone print but wanted to mix up the framing methods for my art choices so I chose an unframed 18″ x 24″ gallery wrapped canvas of the print for the side wall.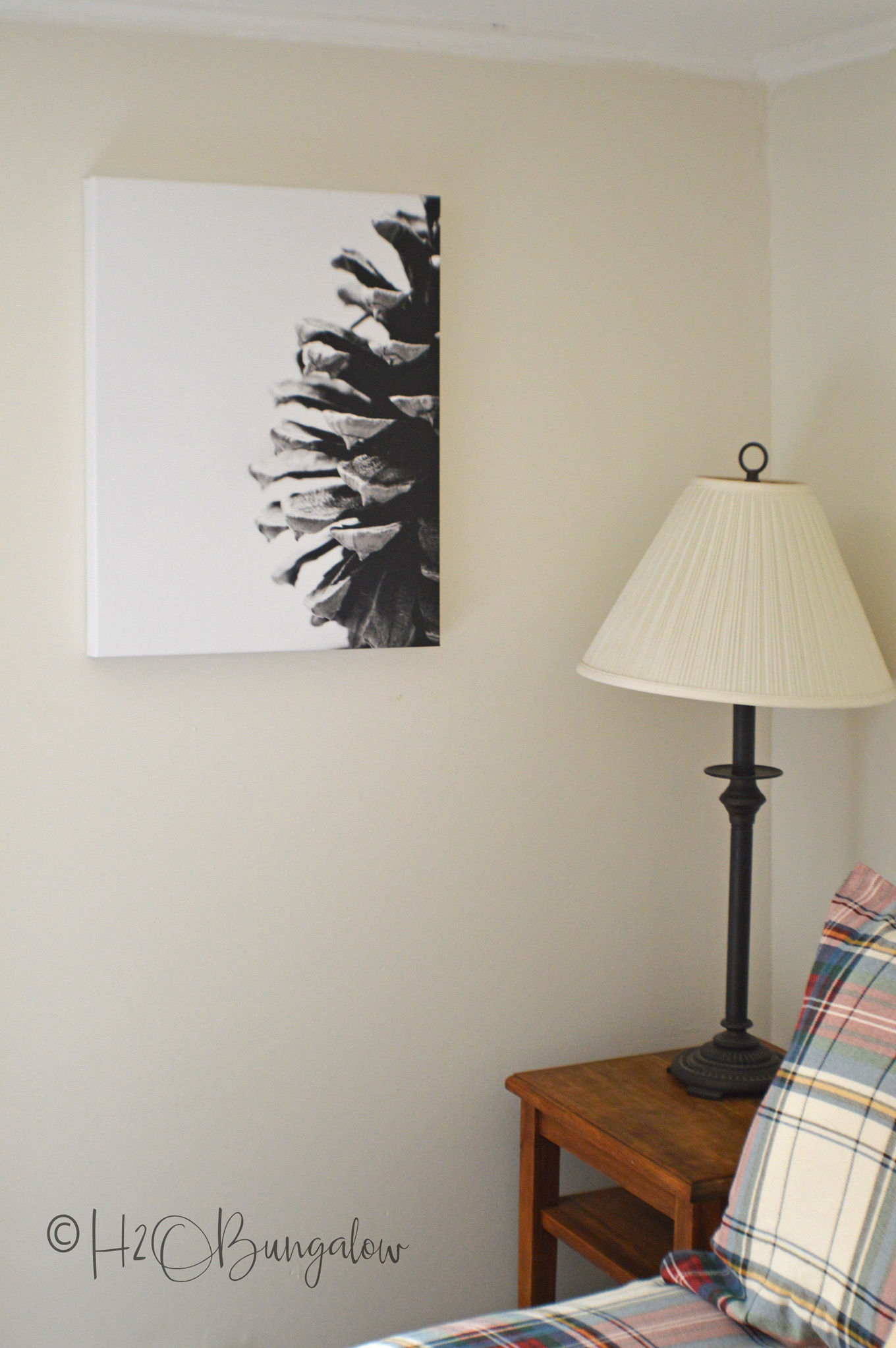 I have a dilemma though.
It fits the side wall in this room exactly like I expected it would. It's contemporary and minimalist. It creates a visual vignette looking into the room and draws your eyes in as you walk up or by the door.
It's perfect.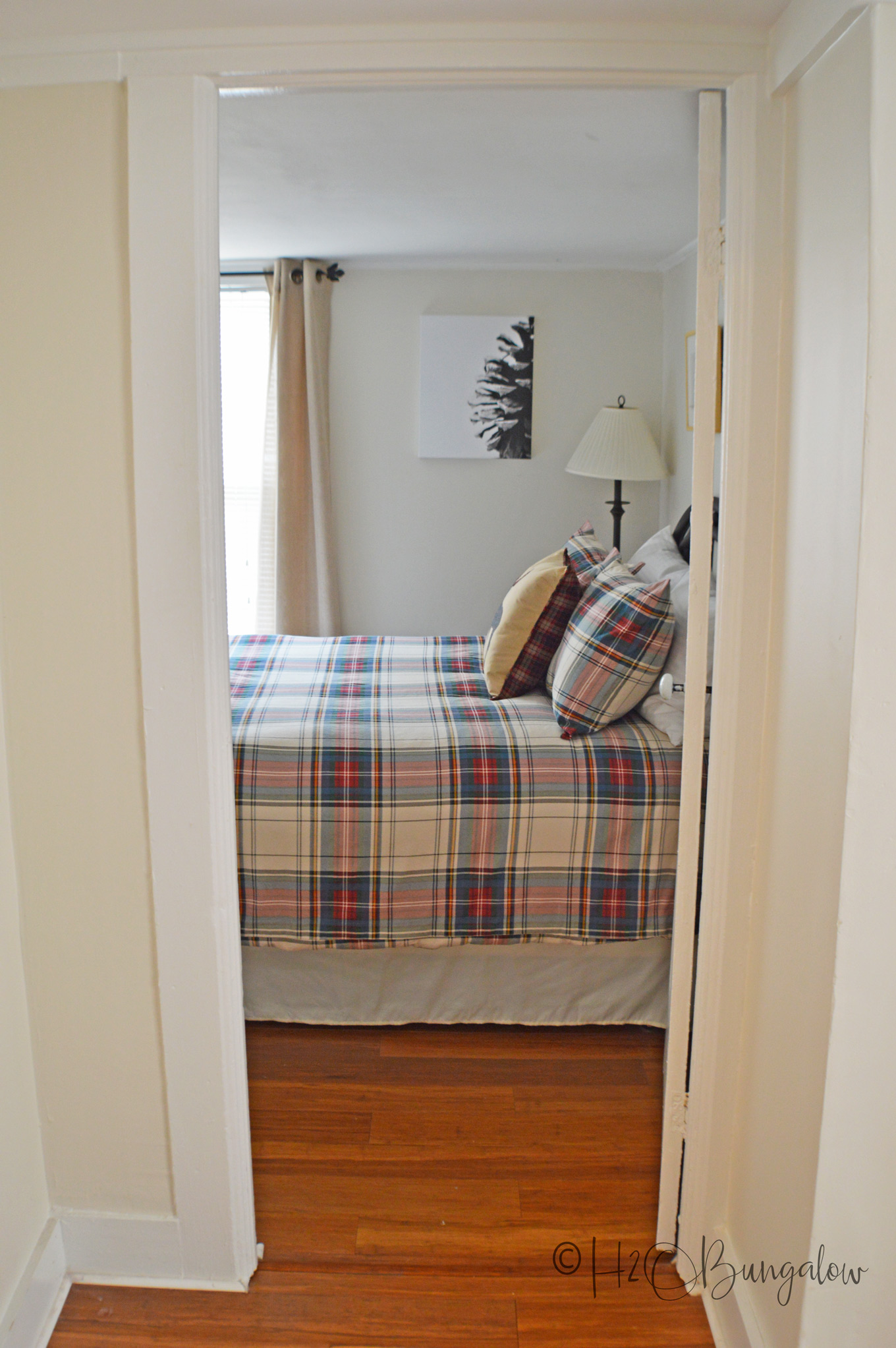 So what's my big dilemma?
…I also love, like LOVE my gallery wrapped pine cone print on the kitchen wall too! I think the lines are also perfect for the space between the window and door, minimalist enough to be contemporary and still chunky so it compliments the hefty kitchen table we just built.
What's a girl to do?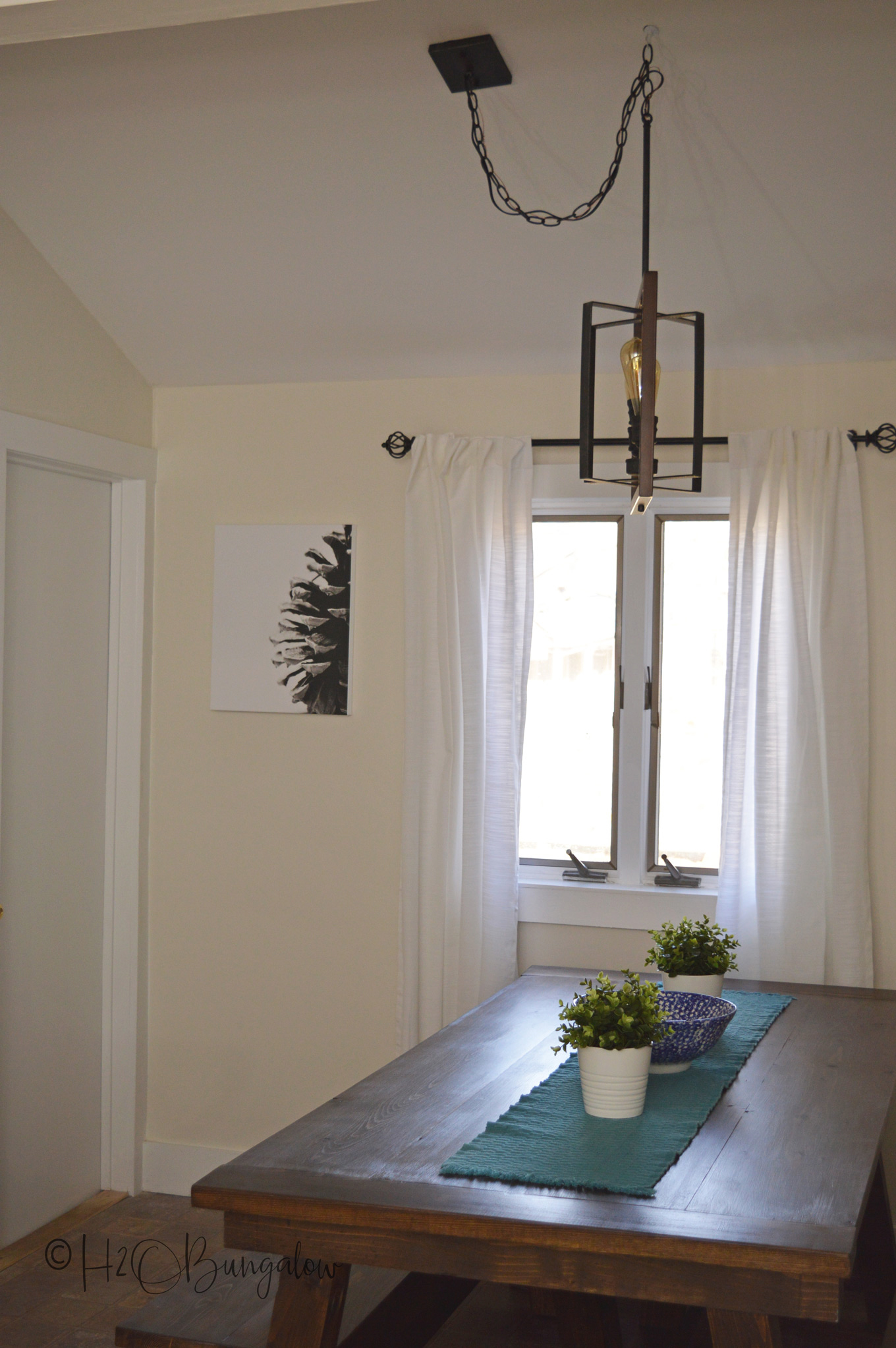 I may have a solution and thought I'd run this idea by you guys…
Besides working with the Minted Personal Art Styling Services, you can order art prints a la carte. I also ordered the Silver Moose print but unframed. If you look close this moose overlays a scene of a lake on his legs and the woods and tree tops. It's stunning in person. Yes, you can order just prints from the art selection too. I'm planing on making a rustic DIY frame for it.
So my question is, what do you think about placing this moose in the bedroom, replacing the pine cone?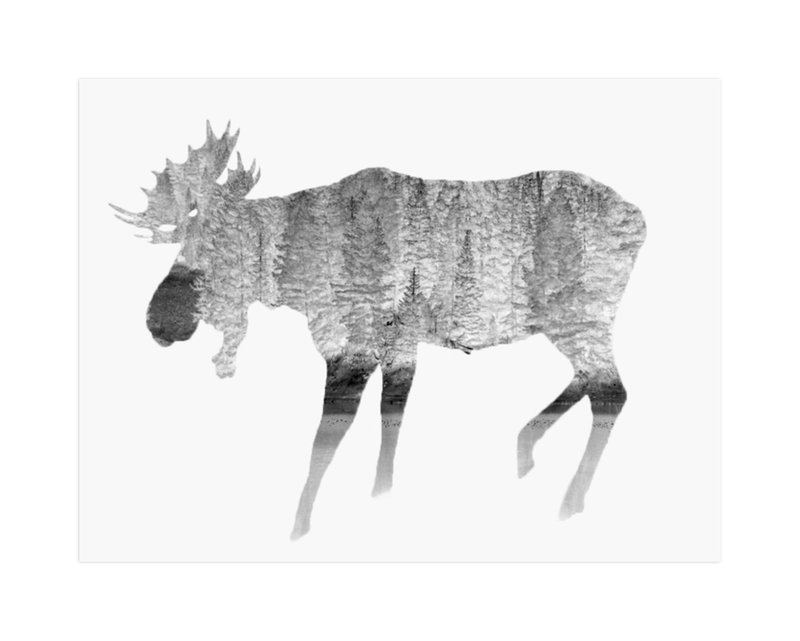 Yes? Nope, not a good idea? Share your thoughts in the comments below!
If you're not familiar with Minted, they carry gorgeous gifts, home decor and print services like stationary and cards. They also offer e-gift cards which are perfect for the hard to choose for person on your holiday list!
Pin this for later!