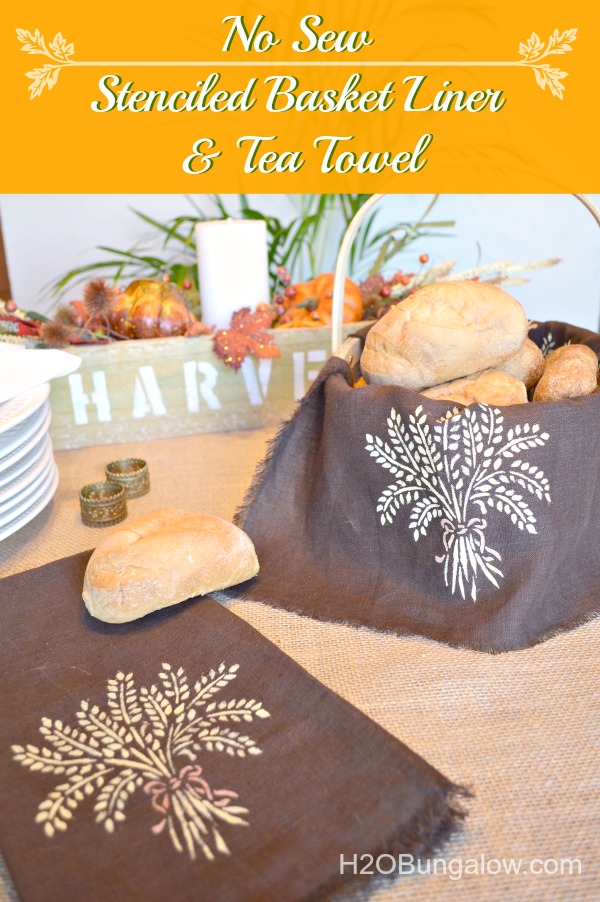 I needed a hostess gift for a Friendsgiving we've been invited to this weekend. It was the perfect opportunity to make my no sew stenciled bread basket liner using my new Royal design Studio stencil.
Royal Deign Studio has a fantastic selection of stencils including a big selection of holiday stencils. I choose the small Provence Wheat Bundle Stencil from the Fall and Holiday Collection. I love their products. The stencils are thick and last a really long time.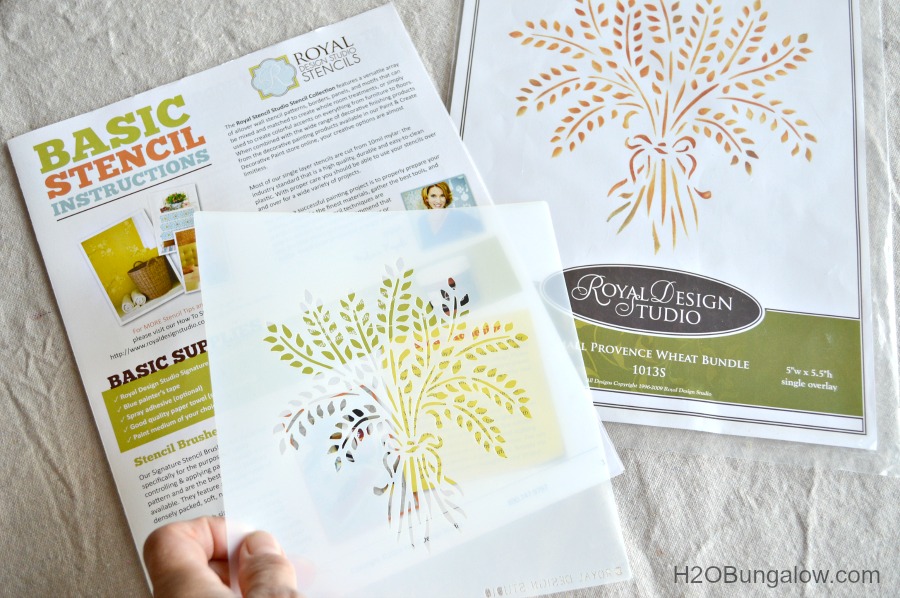 Making a no sew stenciled bread basket liner is simple. I used a medium weight linen and cut it into to tea towel sizes about 17″ by 24″. Adding the fringe was easy, I just pulled the last few outer threads along the edges. This also squared my edges which was great. I washed and dried my liners after fringing all the edges which helped set them. If you get an extra thread or two sticking out, just trim or pull them off. They're surprisingly sturdy and won't unravel.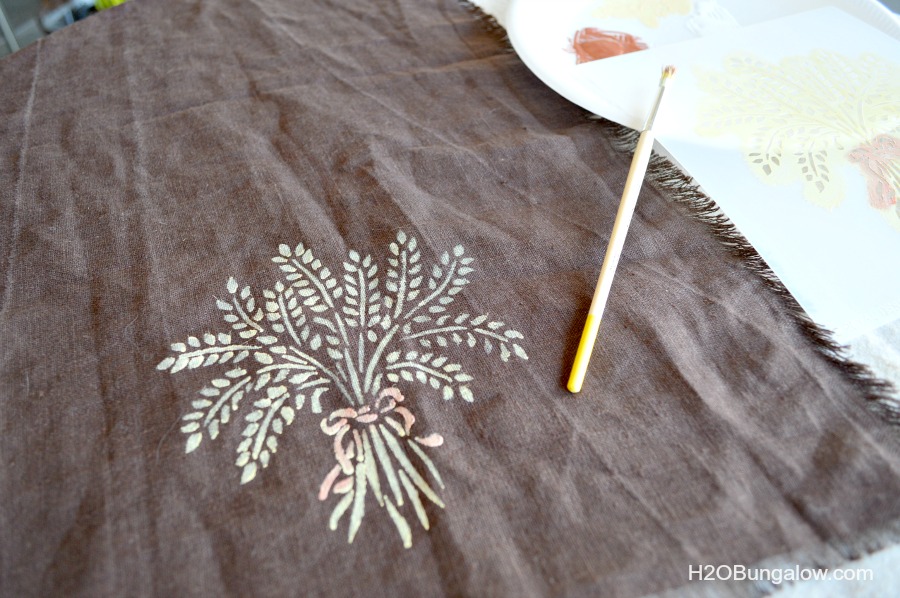 I used a fabric paint additive with my acrylic craft paints for my stenciled wheat pattern. I loved the combination of the wheat color paint mixed with a thin layer of copper on the ribbon.
This no sew stenciled basket liner looks great..and, it's easy and quick to make.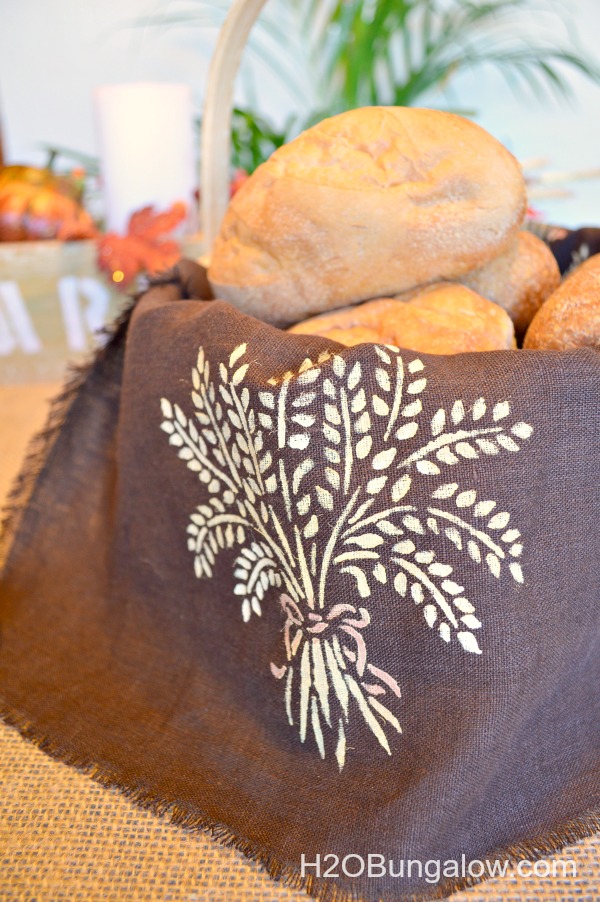 I like to have a few little hostess gifts ready during the holiday season.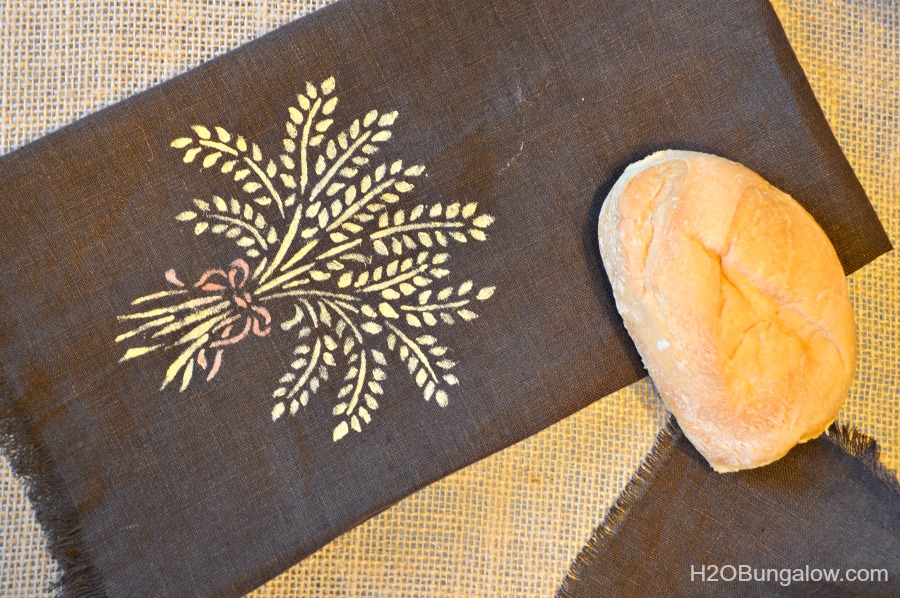 Then I can relax knowing I'm always prepared for any social event. I don't mind skipping the stress about having one more item on my "to do" list and rushing all over town in crazy holiday traffic.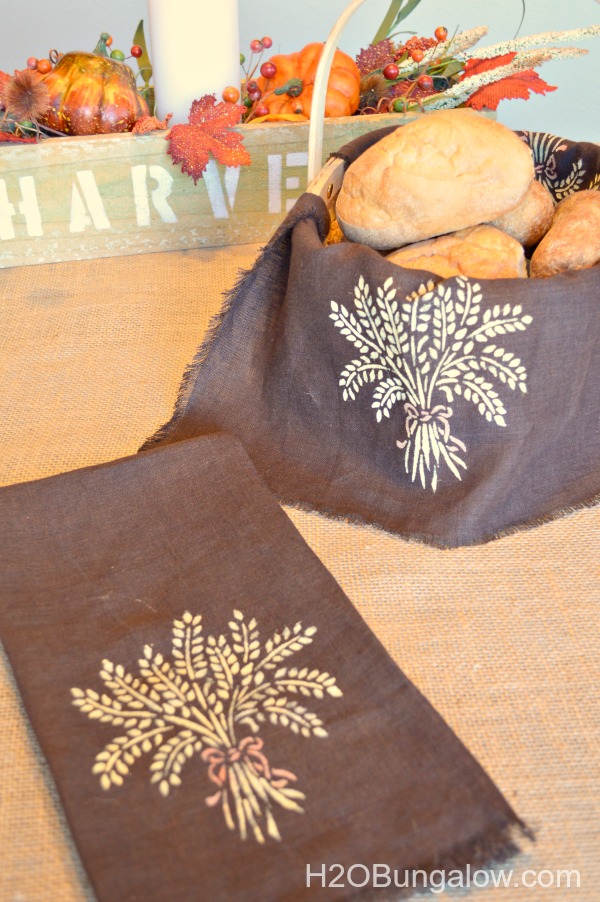 For my friends who have food allergies I'd fill my basket with fresh organic apples or seasonal fruit. After the basket is empty these would make lovely tea towels too.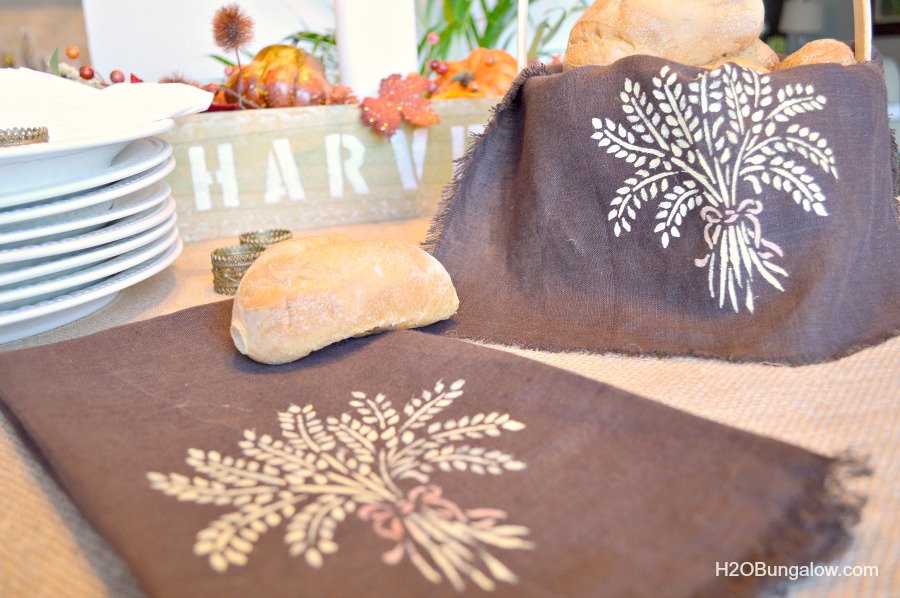 I can't begin to remember how many times I've asked someone what can I bring and they've said"oh, just bring bread". Using a basket with a liner is so much prettier than showing up with a plastic bag of rolls.
Don't you think so?
This is a sponsored post, I was provided product and or compensated for sharing this information. All opinions, craftiness and projects are 100% my own. I believe in sharing products that have value for my readers. I feel that like a good tutorial, this information helps your home DIY project be the best it can be!

Don't miss a single creative idea I share! Click here to get my posts sent to your mailbox or follow here on Bloglovin. Either way, keep in touch!