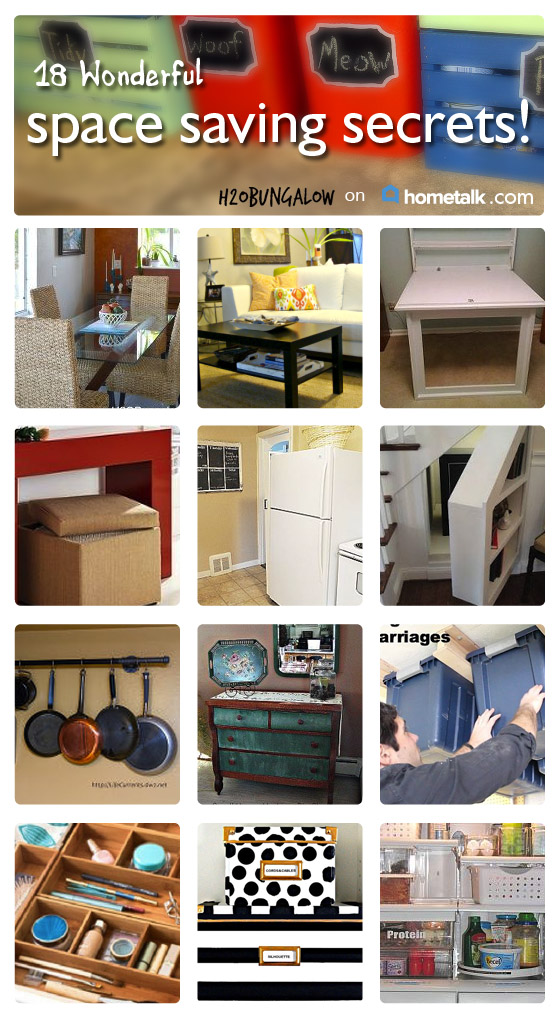 I was flattered when Hometalk approached me to curate a board on space saving secrets. This subject is near and dear to my heart and one I'm determined to master. They couldn't have picked a better topic for me to present.
Why?
Because the challenges of living in small space require…no, demand that space saving techniques be used as often as possible.
This post got me thinking about space saving secrets and home organization. In my mind they go hand in hand with the common goal of freeing up space and living with less clutter while making a pretty home. This is an ongoing struggle for me living in a small house. I'm sure it is for many of my readers as well.
As I picked out my favorite space saving secrets I also realized that a few picks aren't really secrets at all. They're things we know and maybe forgot along the way. A few of my other selections are über creative, others are classics and some were just plain cool.
Here's a little peek of what you'll find on my Hometalk curated board.
Use each nook and cranny – Make every inch count.
You'll love the many ways I've found to make use of extra space!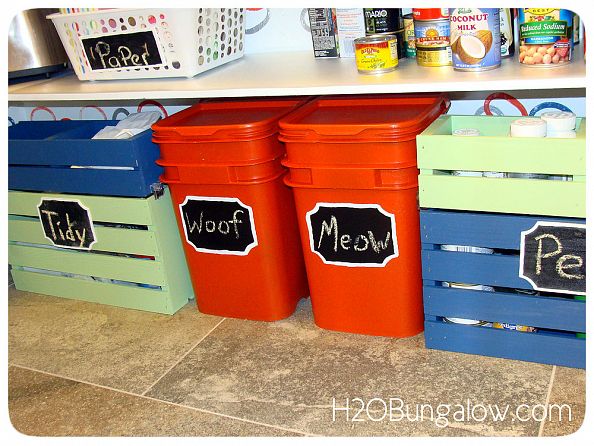 Tackle a room. Kitchens, bathrooms and laundry rooms offer so much storage potential.
Wait till you see the before photos of this room 🙂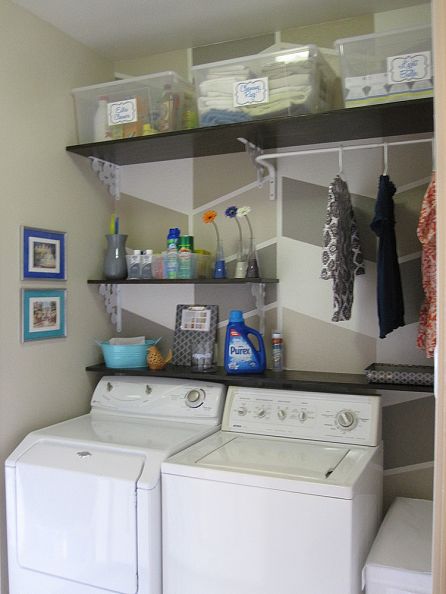 Use tricks the decorators use. A little knowledge goes a long way in making a room appear larger.
Would you believe this room is only 7 feet wide?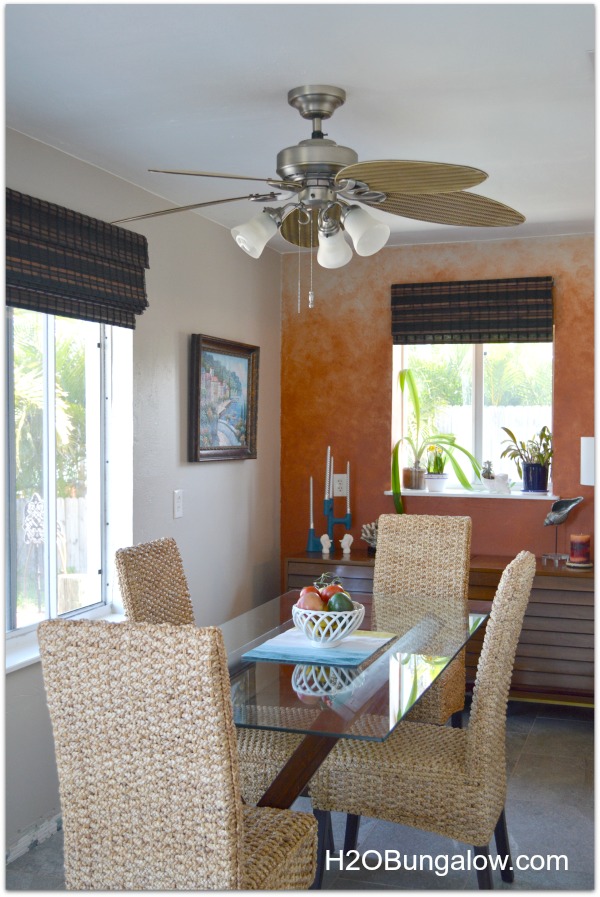 Decorate with storage. Pretty boxes and containers look lovely and conveniently stash away lots of items.
You can easily make these!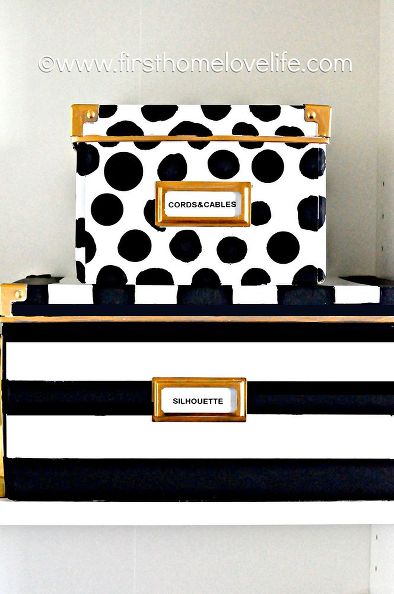 Look up for extra storage space– Clear the garage floor by hanging your storage.
This project is easier to do than you'd think.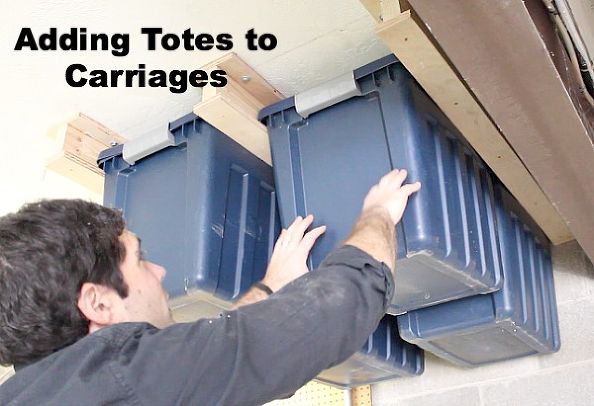 This is only a few of the space saving secrets I choose for my curated Hometalk board. Why save these on a board? Having a good visual list is a big help in keeping the information handy until it's time to tackle a project.
That's why it's a great idea to save *hint* my curated board.
18 Wonderful Space Saving Secrets
If you're not familiar with Hometalk, it's a super online network of contributors who tackle just about any type of home information and DIY project you can imagine. Inside and outside, It's contributors are industry professionals, hobbyists, DIY Bloggers, and people just like you. It works very much like Pinterest, but it's only for home topics.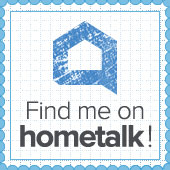 Be sure you save my 18 wonderful space saving secrets now so you'll have it for later. I'm confident my handy list of ideas and tips will help any size home tame the chaos of clutter and free up space for more important things… like living in it!
Do you have a favorite space saving secret you can share? Please do in comments!

Are you following me? Like, you know…my blog? What? Not following me yet?
Sign up for my posts via email HERE or Bloglovin HERE. Both are free!