With all the baby excitement going on from the Virtual baby Shower for Katie from Sew Woodsey, I started thinking about when my daughter was pregnant and I was choosing my own grandparent name. I'd never thought about a grandparent name…at all, until then. I remember finding good lists of names but didn't come across any advice or tips for choosing a grandparent name. Silly as it seems, choosing a grandparent name turns into a very big deal and it's a lot of fun too!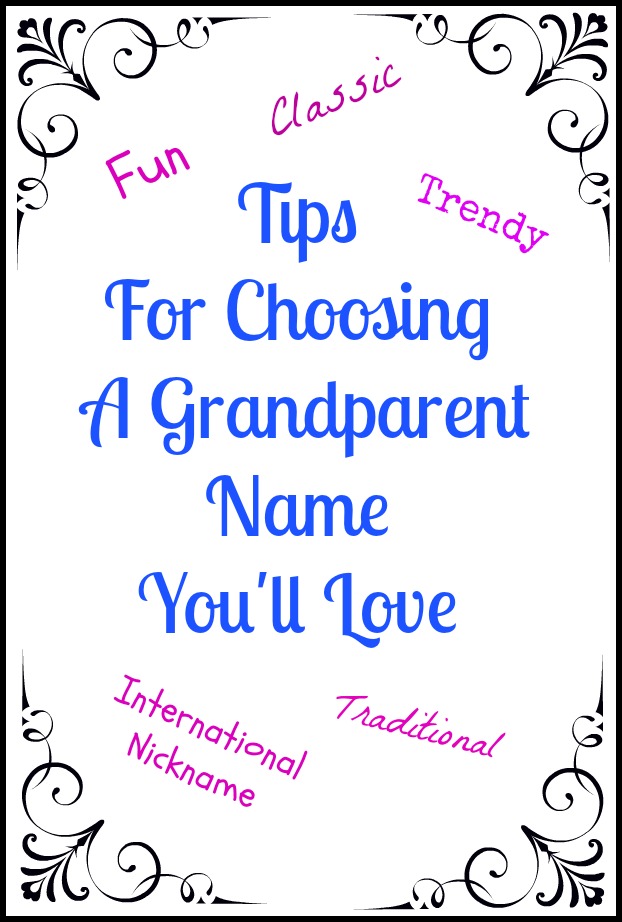 When it was my turn to pick my grandparent name I was nearly 51. Once I reconciled within my own head and heart that a grandparent could still be "young, hip, wear jeans and be cool" I embraced the task of choosing my own grandmother name. Don't get me wrong, I was thrilled I was going to be a grandparent…I just wasn't ready to be called grandma.
I was lucky and wasn't alone in this new stage of life. My good friend and neighbor's daughter was pregnant too. We had many conversations over a glass of wine…or more 😉 while we were narrowing down our "new names". She choose Mia. My sister had already become Gigi. Me? I was just plain stuck. Nothing fit and I did not want the family name of Nana.
Ya know what?
The more I read through lists of names, the more I realized that I had so many choices! Today the choices of grandparent names run the gamut from traditional, trendy, playful and even international. But where to start? Now that it's common to pick your own name, the choices are overwhelming! There are traditional choices like Nana or Gamma. Fun names like Cookie, or trendy ones like Glammy. There are so many names to choose from! I've put together a few tips for choosing a grandparent name that I found helpful in my quest \for the perfect grandparent name for myself.
My tips for choosing a grandparent name:
Keep a list of your favorite names as you find them.
Do you have any nicknames?
Are there any ties to sports or hobbies?
Are there any family stories or special memories that come to mind?
Are there any names that you just plain like because you just like them?
Consider sharing your list with the new parents to be and make the choice a family process.
I also found these books helpful in choosing grandparent names.
The Big Book Of Grandparent Names
You Can Call Me Hoppa: The Grandparents Guide To Choosing A Name That Fits.
Ultimately, I shared my list of potential grandmother names with my daughters. We had a good time making the choice together.
What name did I finally choose?
Birdie.
My name, Wendi, came from the Peter Pan story. There was a scene when Wendy was flying and the lost boys called her Wendy Bird. My daughter used to call me Wendy Bird when she was little. To us, Birdie just kind of fit. I love the connection to my daughters childhood and this connection made my new grandparent name a perfect choice and the perfect fit for me.
Good luck to you and best wishes for new life as a grandparent. I hope my tips for choosing a grandparent name give you a few good ideas for choosing your own new name.
If your new grand baby is a boy, feel free to download my Baby Boy Subway Art HERE. It's darling and looks great framed.
What's YOUR favorite Grandmother name? Do share, we have a wonderful growing collection of reader stories below!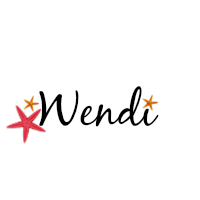 Love a good dose of DIY home decor, home improvement, the challenge of woodworking and creative ways to make your home look fabulous?
Me too! I'll share mine with you!
Click here to have my posts sent to your mailbox fresh off the press.
Social media fan? Don't be shy say hello! I love when you guys do that!
I'm very interactive with my readers on Facebook and I share lots of extra projects and, useful inspiration for the home and content I don't share anywhere else.
Follow H2OBungalow on Facebook
Oh heck, just follow me on all social medias. We'll have some fun…promise:)
Follow H2OBungalow on Instagram
Follow H2OBungalow on Pinterest
I'm on Periscope! @H2OBungalow
I use affiliate links in my posts. If you should make a purchase I will receive an itty bitty commission at no cost to you. Thank you in advance for supporting my blog…my two cats and our boxer dog