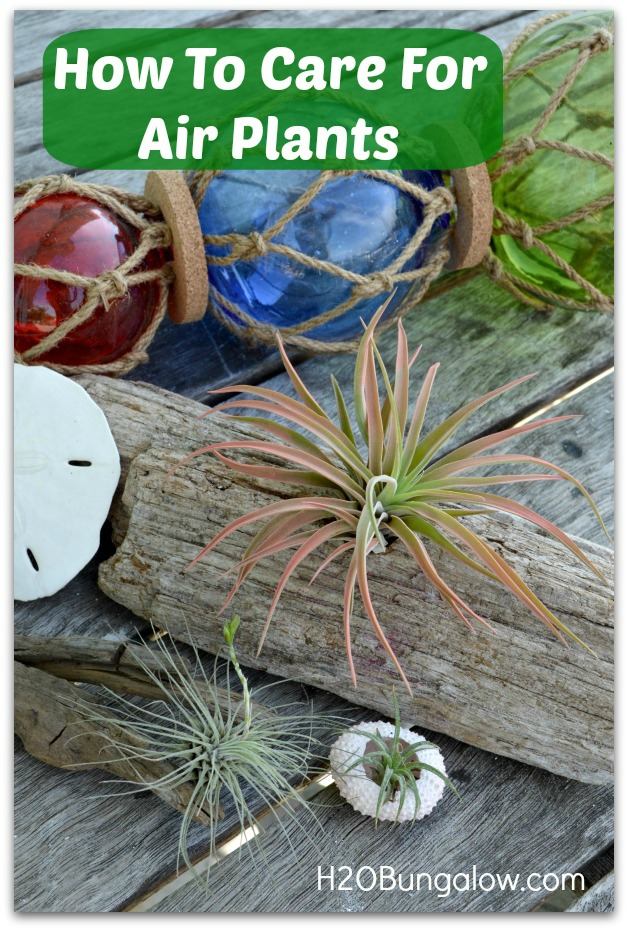 Tillandsia or air plants as they are commonly called are easy to grow and fun. I've been on such an air plant kick lately and I just picked up a few more. I mentioned this to my sister and she said huh, you mean those green air ferns we used to have a kids? No, I don't mean those. I mean the new kind of air plants (or newly popular) that you can decorate with and they come in all kinds of shapes, colors and some even bloom.
Since I'm having so much fun with these I thought I'd share how to care for air plants….just in case you want some too!
Air plants are hardy and need a lot less attention than regular houseplants. They love bright but filtered light. I keep all of mine indoors. They need to be protected from frost.
We live on the coast and our air is humid and we rarely turn on the heater. I have several near a window in one of our bathrooms where it's really humid and the frosted glass lets lots of light in. They love the humidity, I mist them every two weeks in the winter and increase it to once a week in the summer. If your climate is drier or you run the heater often, you'll need to soak them for 2-3 hours at least every 2 weeks and mist as needed. Add a tiny amount of orchid food to your misting bottle to feed them.
Once you know how to care for air plants, you'll get rewarded with babies! Really, they multiply. These air plants below were part of a larger plant. I bought one small plant in New Orleans last November, plopped it by the window and today found several baby plants growing along the sides of the parent plant. It's easy to separate air plants. Divide the clumps by carefully pulling apart the individual plants. They don't have a traditional root system. It should be pretty easy.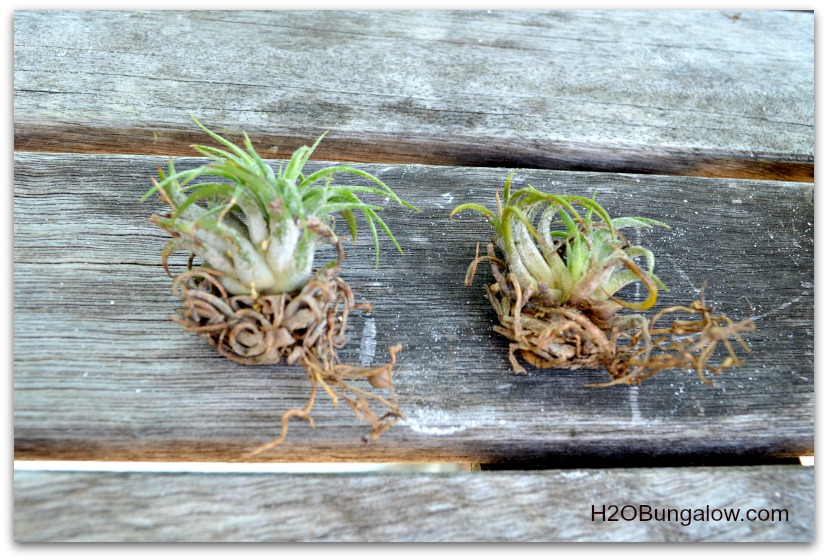 You can use your imagination when it comes to choosing a way to display them. I have some growing in shells 🙂 I also have one in a piece of driftwood, which I love! It's easy to wire it in place or use a drill with a hole attachment and drill a hole for the base of the plant to nest in.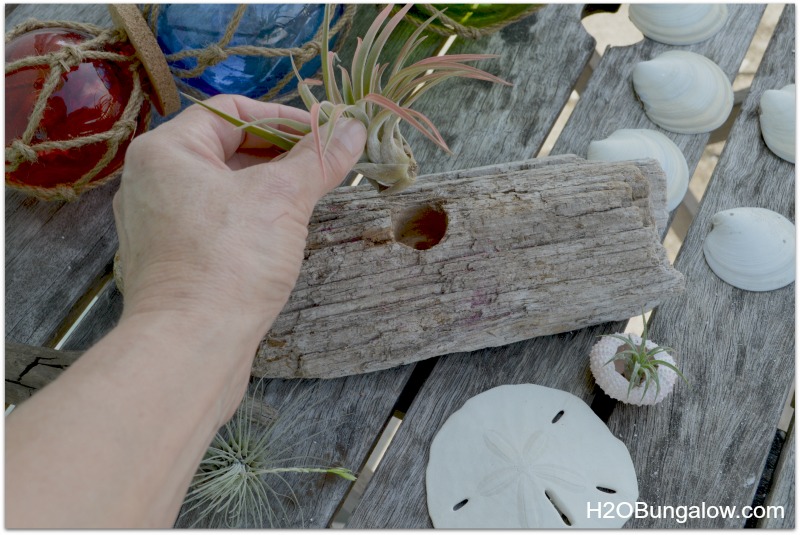 I've also simply tucked a plant in a natural crevice in driftwood. I think this plant is getting ready to bloom. Yes, some of them do bloom!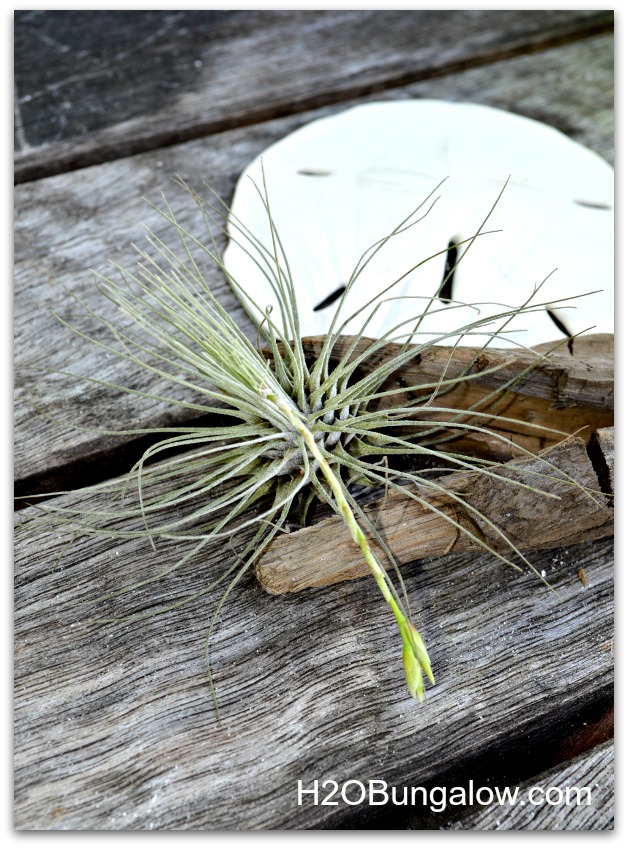 They come in lots of shapes and sizes. This one is tucked in my orchid mix and looks a lot like a traditional houseplant.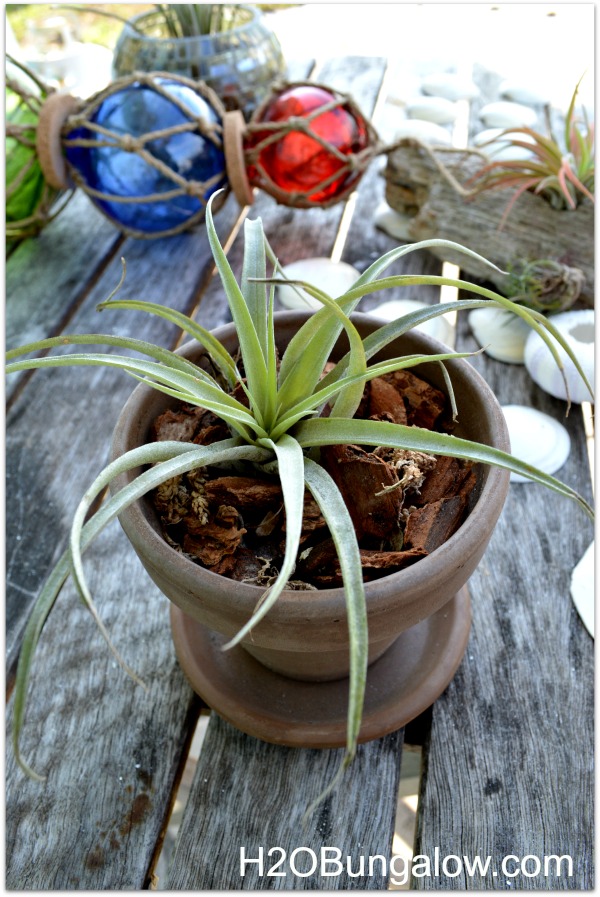 And this big one has really long thin leaves. It stands about 18 inches tall.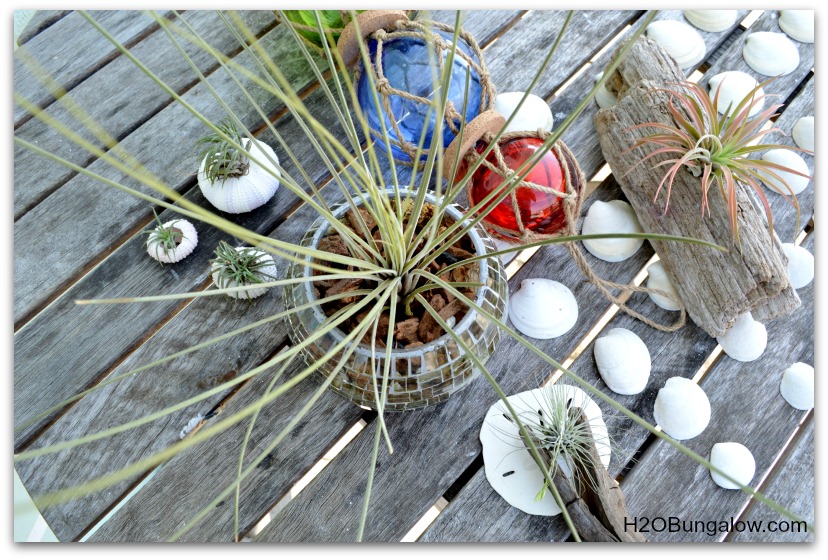 Learning how to care for air plants is not hard. Once you have a few you'll see how easy they are to take care of and fun to watch grow. I have a few terrific ideas for decorating with air plants that I can't wait to try.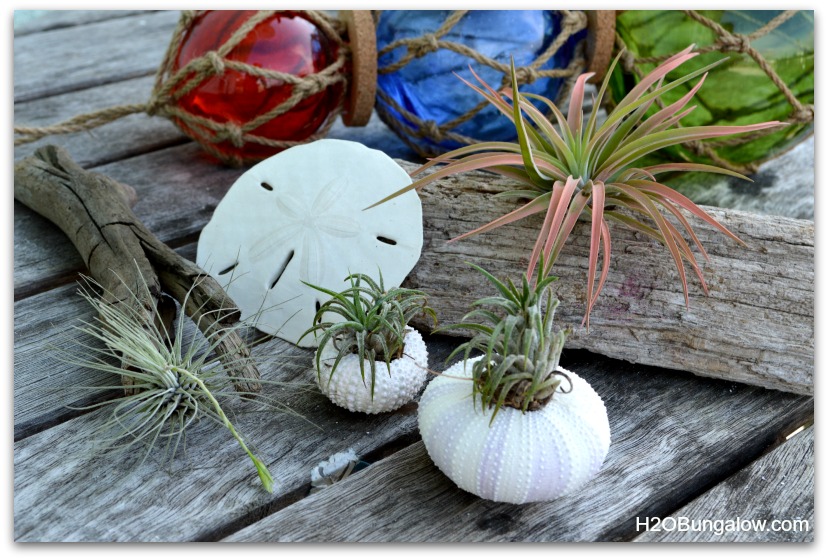 Now that you know how to care for air plants and how little effort they take are you ready to get some of your own? Check your local plant nurseries and if they don't carry them you'll find lots of selection online. Air plants are fun, easy to care for and kind of addicting!
Update: I've had such terrific response from this post I've decided to publish an air plants part II post. How to properly mount and display air plants. I took a tour of a local nursery that had over 1 million air plants in stock and learned the do's and don'ts of mounting these fun plants.
Do you have any air plants yet?

Don't miss a single creative idea I share! Click here to get my posts sent to your mailbox or follow here on Bloglovin. Either way, keep in touch!