Today I'm sharing 15 brilliant tips and hacks to remove snow and ice from driveways, cars and walkways. Over the last 3 years of working in Vt, I've had to learn how to remove snow and tips to get rid of ice the hard way. By making mistakes. Who knew that there's a right way to use a snow shovel, there's lots of ways to remove ice from walkways, and several different ways to get rid of ice on car windshields.
I did some research, learned a few more tips and hacks for removing ice and snow as well a handy products to have and share them below. Love tips, simple home hacks? You may also love the The Best House Cleaning Checklist and Cleaning Hacks guide I shared earlier.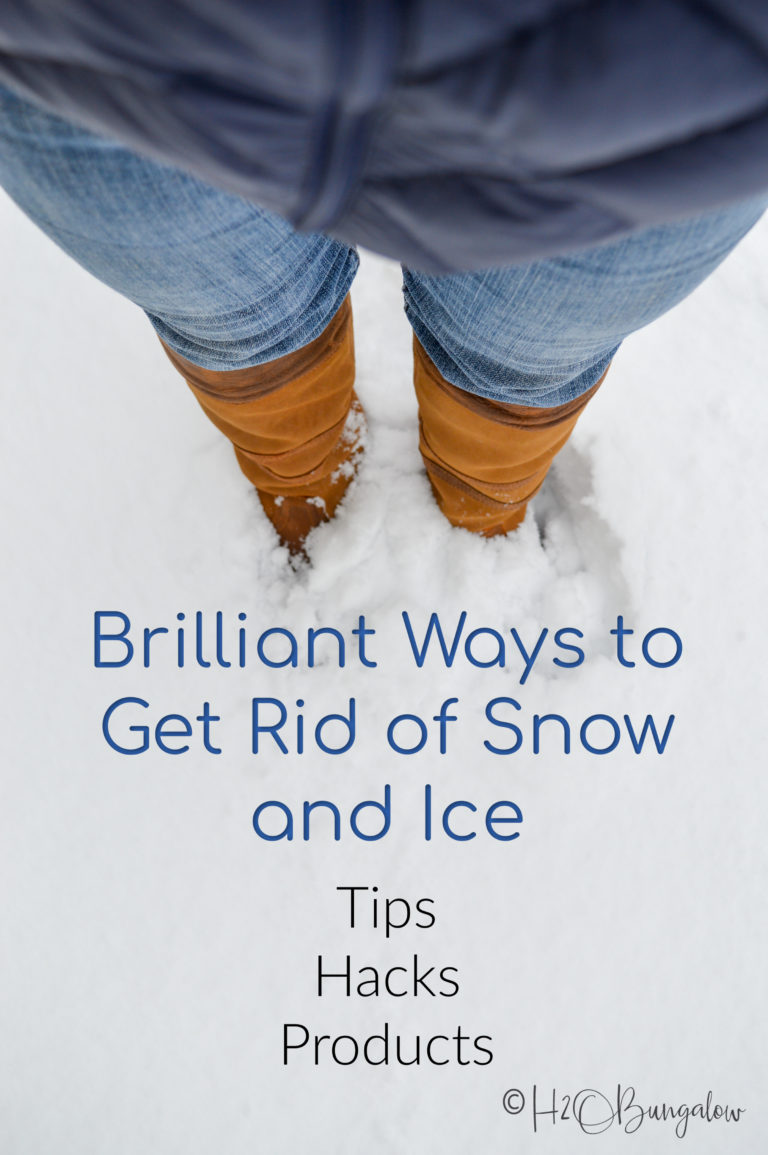 You'd laugh if I told you they call me a Flatlander in VT.
Which basically means you're not a local and you're not a rugged mountaineer and you're very likely to do laughable things that locals know better than to do. I have to admit, I've done some doozies. Like the time I used the wrong windshield wiper fluid and froze the fluid in the windshield wiper tank for almost 3 months. ⁠⠀
⁠⠀
But…I'm learning and I figure there's other people who need to know how to deal with snow and ice on cars, walkways and driveways too.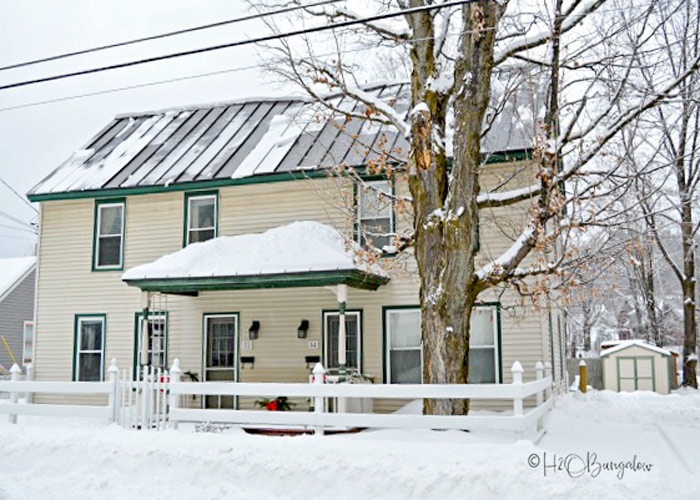 ⁠⠀ It's all fun and games until you have to do something about it!
15 Brilliant Tips and Hacks to Remove Snow and Ice for Newbies
To help you find the products I used in this project, I use affiliate links, as an Amazon Associate I earn from qualifying purchases.
Tips on using a snow blower
Make it easy on yourself. I have a battery powered Ryobi Tools 40V 21-inch Brushless Snow Blower . It starts with a push of a button, works on a few 40 volt batteries and folds in half for easy storage.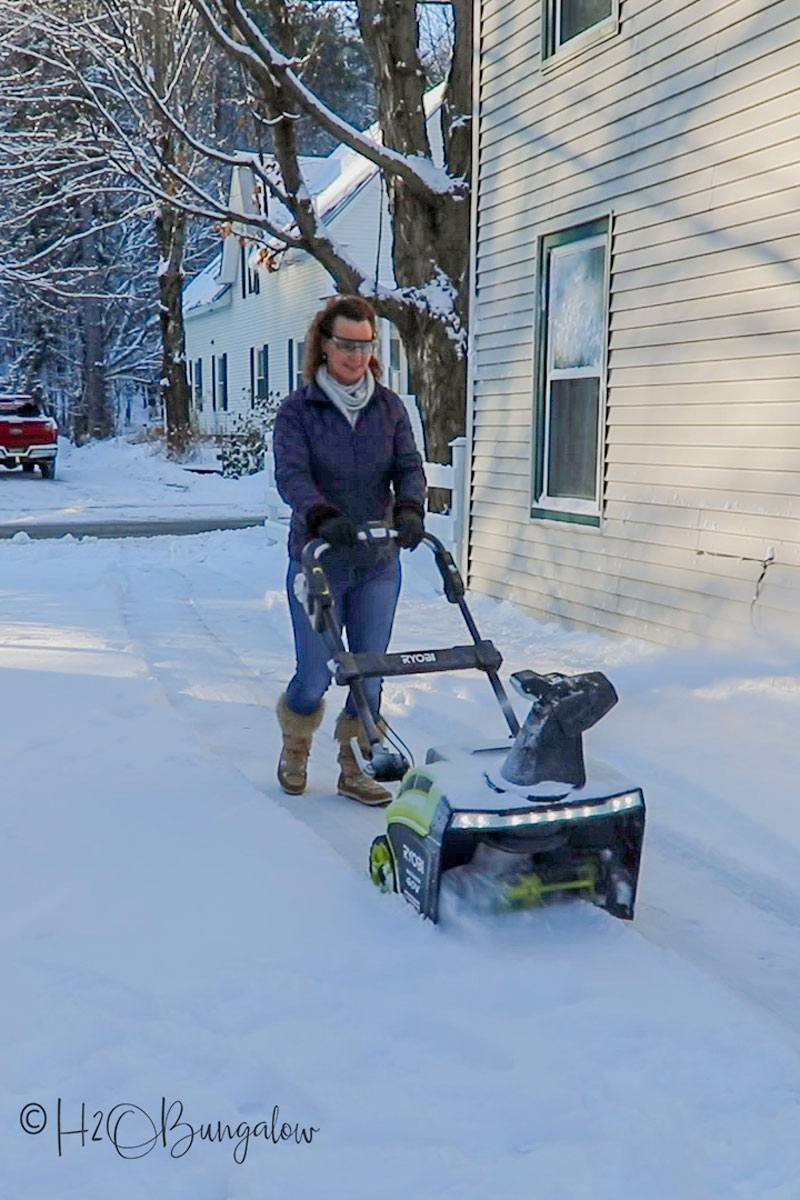 Start in the middle and blow snow to the side. Otherwise you will be blowing snow on pre-cleared area! I learned this the hard way and covered my porch with snow the first time I used it.
Clear driveway of items before first snowfall. There is nothing worse than trying to clear snow and to run into items left in the driveway.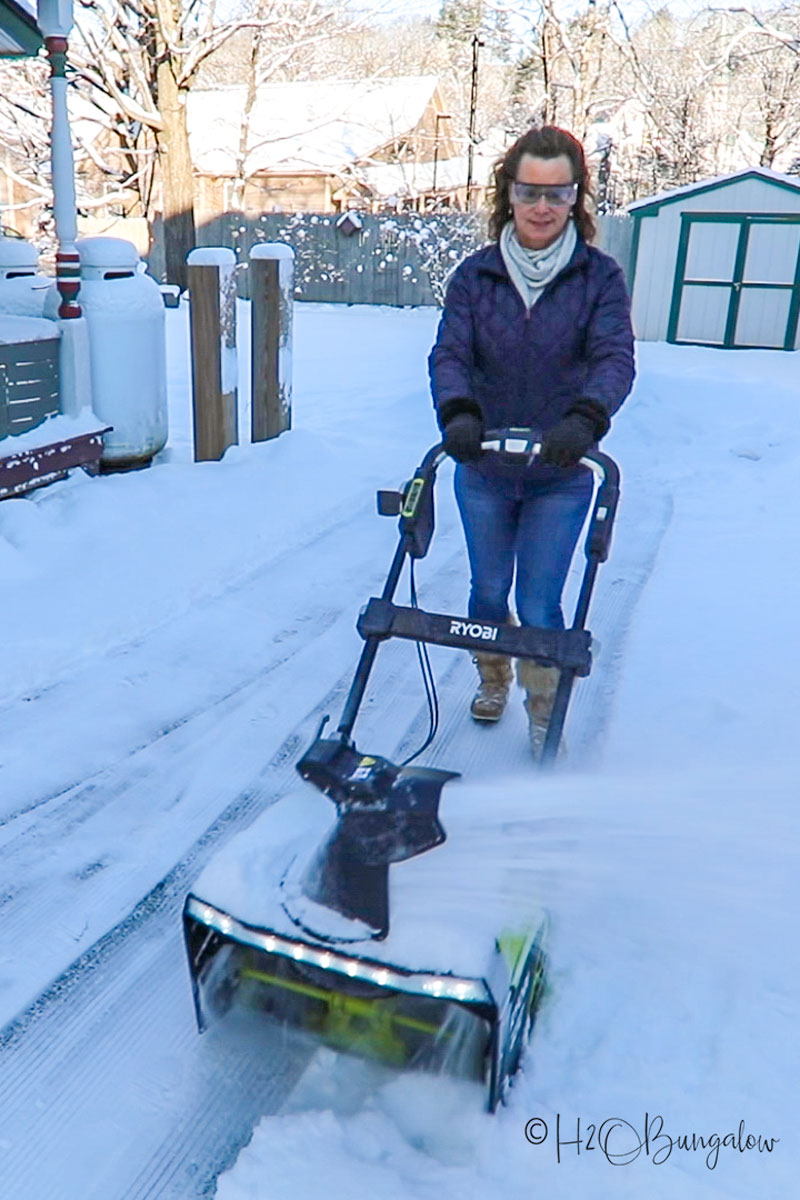 More creative ways to get rid of snow and ice.
Use a Strain reducing Snow Shovel to remove snow. Remember to bend at the knees, hold the shovel close to your body.
Coat the end of the shovel with a cooking spray and snow won't stick to it. Be sure to take frequent breaks and stretch when you're done! Your muscles will thank you later.
Grab your leaf blower to get rid of light snow in a snap.
Use sand, kitty litter or wood ashes to melt snow in a pinch. These items are animal friendly. A good friend who lives in VT has mentioned using wood ashes before. Who knew!
Keep sidewalks and outdoor steps ice free with electric heat mats.
Protect your pets paws and keep this nature and pet friendly ice melt by your door. Put it out before the snow starts and it's even more effective.
Winter hacks and home recipes to remove ice from windshields
Spray rubbing alcohol on a windshield and wipe. It will remove ice and help keep it fog free. Actually any clear drinking alcohol would work.
Cover up to avoid snowfall. Put a tarp over your car before a snowstorm or pick up a set of windshield covers. If you aren't lucky enough to have a garage (or you do, but you can't park in it) covering your car or windshield will cut down on the time it takes to clean it off.
Homemade ice melter – Mix 1 gallon of water, 1 teaspoon of dish liquid and 1/4 cup of rubbing alcohol then pour over ice. Never pour hot water over car door locks, hot water freezes faster than cold water.
Use a the right kind of windshield wiper fluid, a deicer fluid stops ice and beads up water year-round!
Grab a can of spray de-icer for an ice covered windshield on the go.
This is my favorite long Ice scrapper and snow brush tool I keep in the car to scrape ice and snow off my windshield
Pull your windshield wipers up and off the windshield so they don't freeze and get stuck to it.
Best products for ice removal.
I keep a can of lock deicer at the house. Yeas, I've hd frozen car locks. It's no fun when you can't open the car door!
Carry these auto traction set of rubber tracks and know you can get out of deep snow and mud!
I hope you picked up a trick or two from my brilliant tips and hacks to remove snow and ice today.
Pin this for later and share it with your friends on facebook!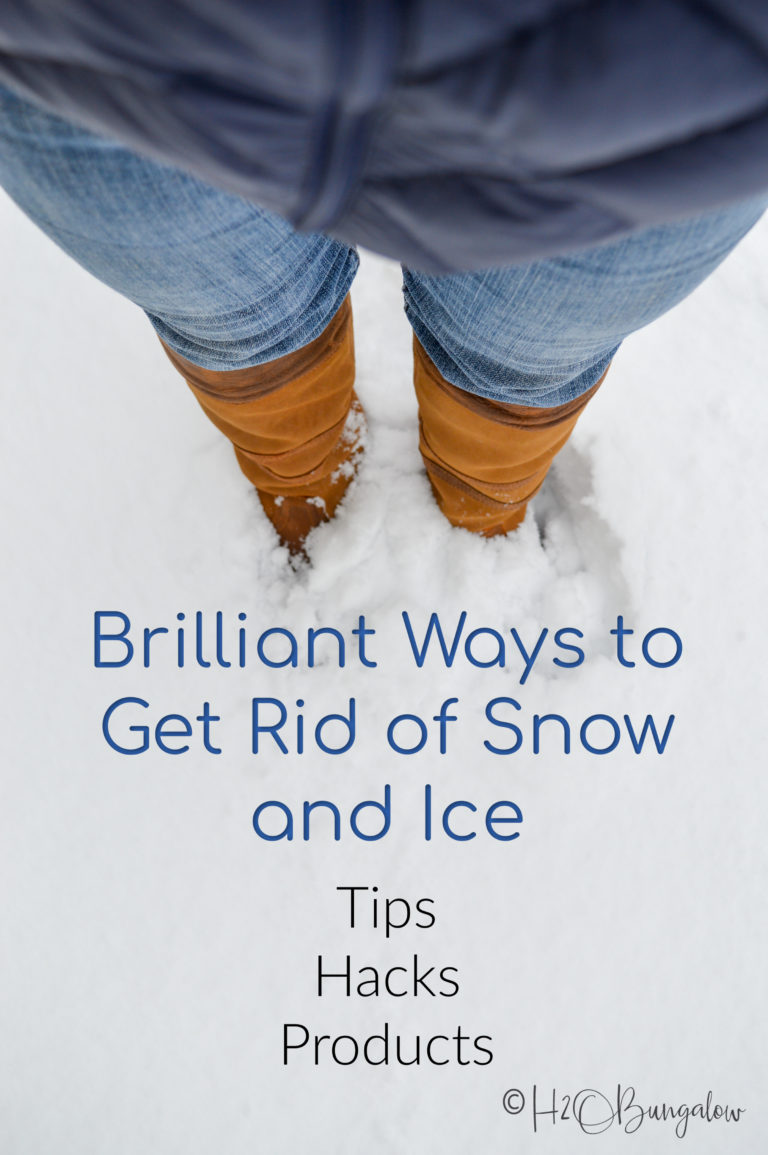 Winter can be so brrrr..able.
It's cold, the wind blows, snow falls and in the right place, it's breathtakingly beautiful.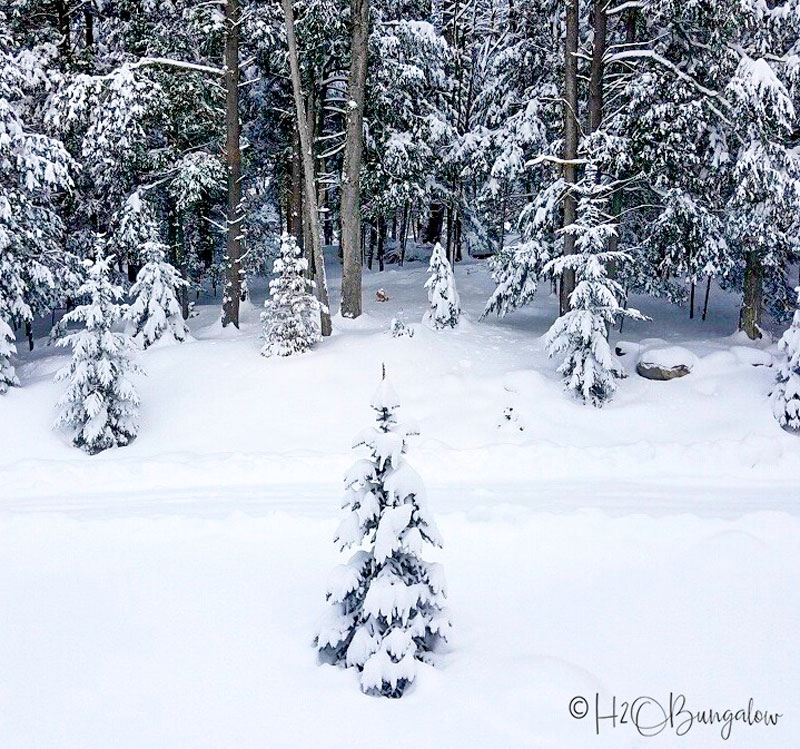 But, the reality of dealing with the snow and ice at home to be able to safely navigate out the door, to the mailbox and on the roads becomes real a challenge.
Use these ways to remove snow and ice, tips and hacks to get rid of snow and ice easily at your home.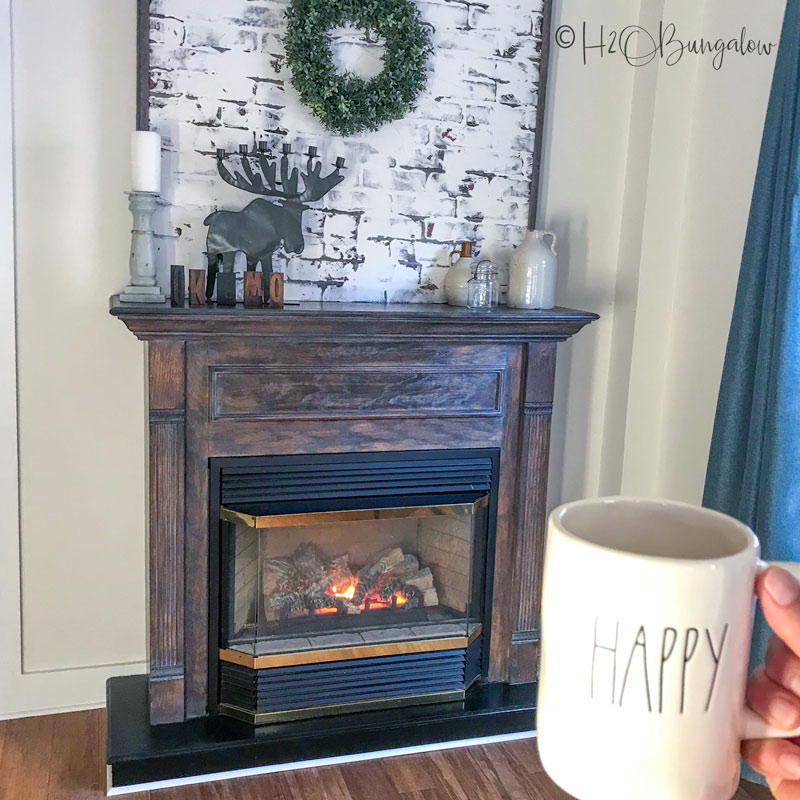 Then, you'll have time left over for the best part! A steaming mug of happiness by the fire.