There's still time to whip your outdoor space into shape for this year's warm weather season. If you're still on the fence about how to decorate an outdoor eating area, I'm sharing 21 beautiful outdoor dining area ideas below. I think you'll find inspiration from several of these if you're looking for ways to make a beautiful outdoor dining area. When you browse through this collection of decorated outdoor eating areas you'll see you don't need much to pull together a pretty place to relax and enjoy with friends.
I've been collecting ideas to decorate my backyard and outdoor dining room for months. I knew I'd find a way to tackle my own outdoor dining area this year. I shared the beginning steps in my Coastal Backyard Makeover Reveal a month or so ago. I used several of the outdoor dining ideas I share below in my own design.
If you haven't seen it yet, here's a short rundown of my own outdoor dining area makeover.
We had a boring wide open space and broke it up with a wrap around garden and lots of potted plants.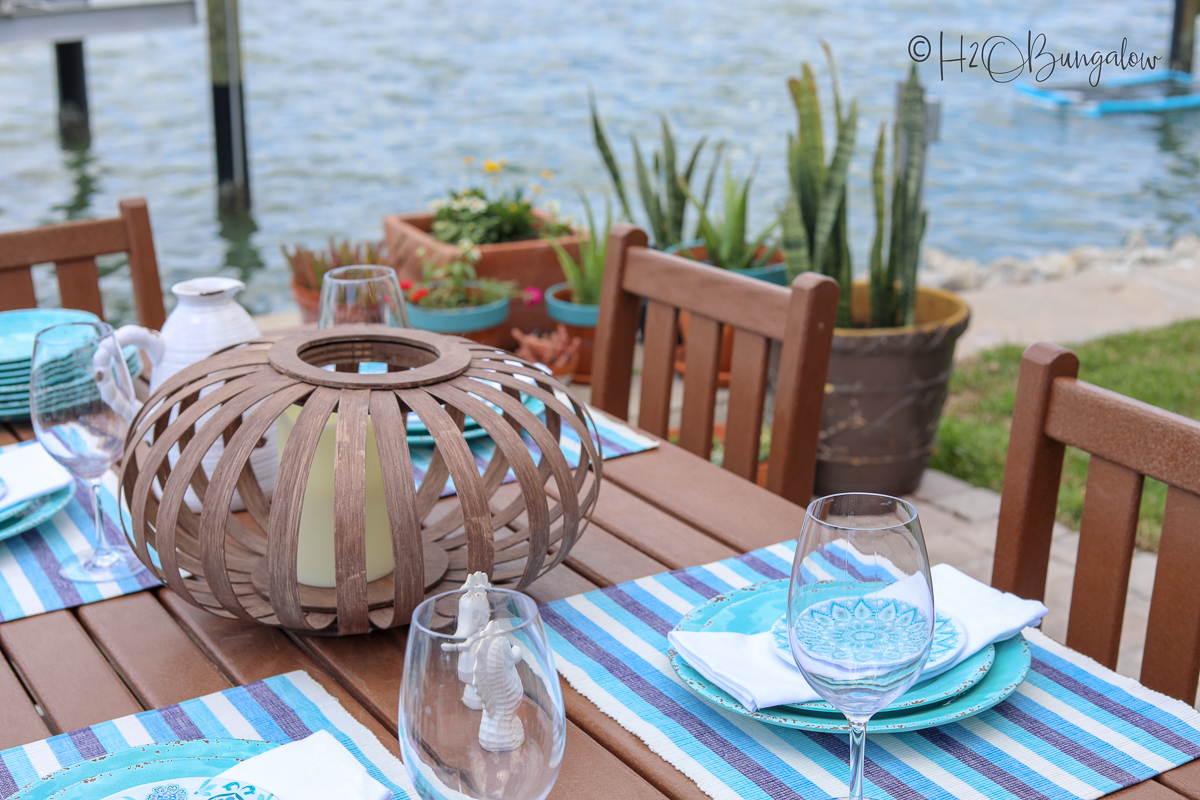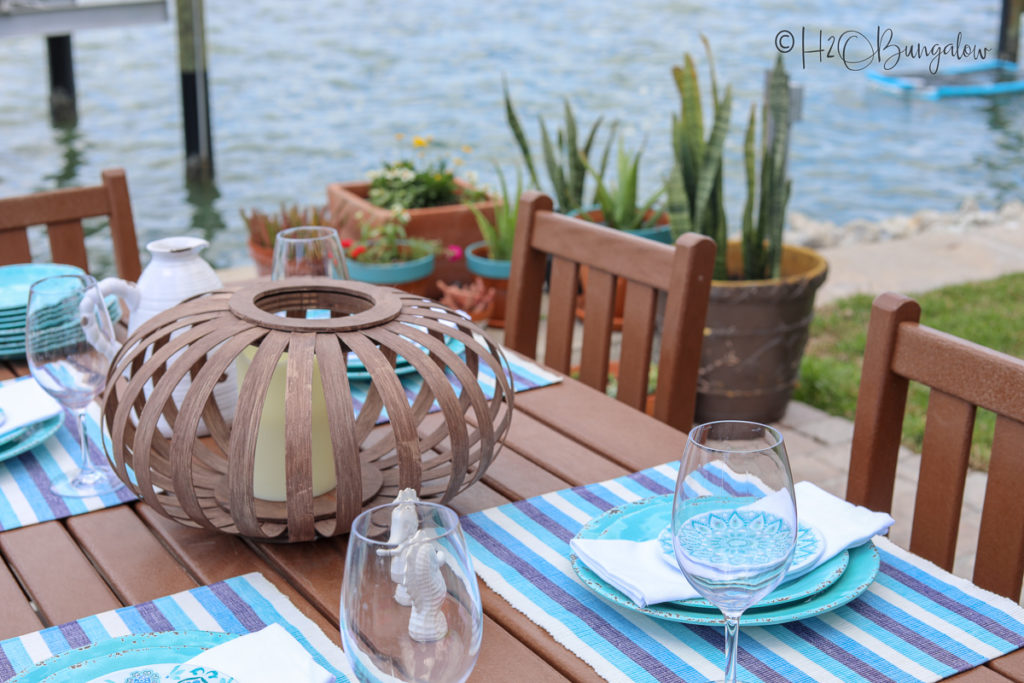 My inspiration was the lush and greenery filled courtyards I grew up with in New Orleans. In time, these the plants will mature and surround our dining area. I'll add more small plants that spill over the paver walls as the anchor plants grow and create shade for smaller plants.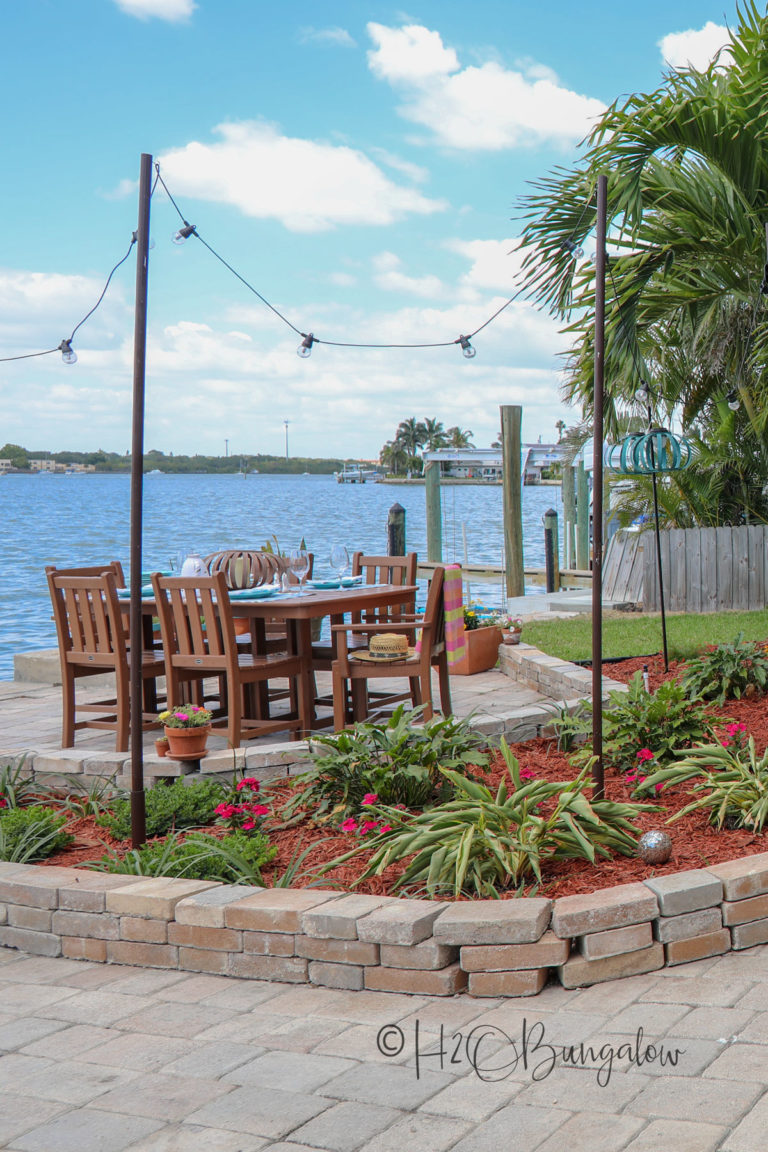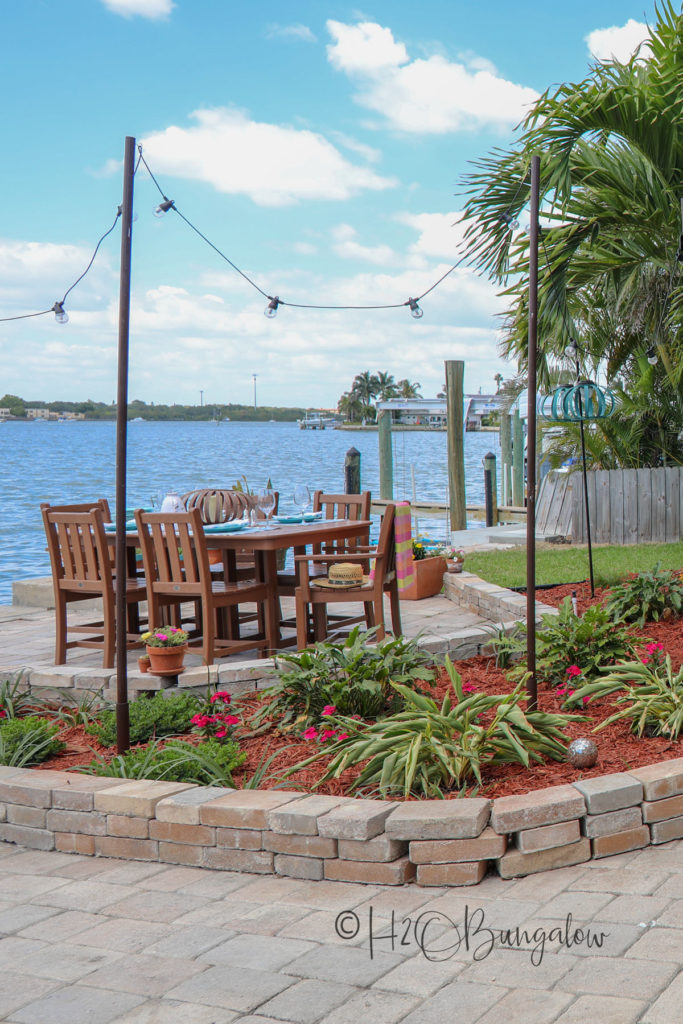 I think outdoor lighting for a dining area is important. I've added lots of lighting to my outdoor dining area for evening ambiance. Read all about How to Hang String Lights and choose the right kind for your outdoor space.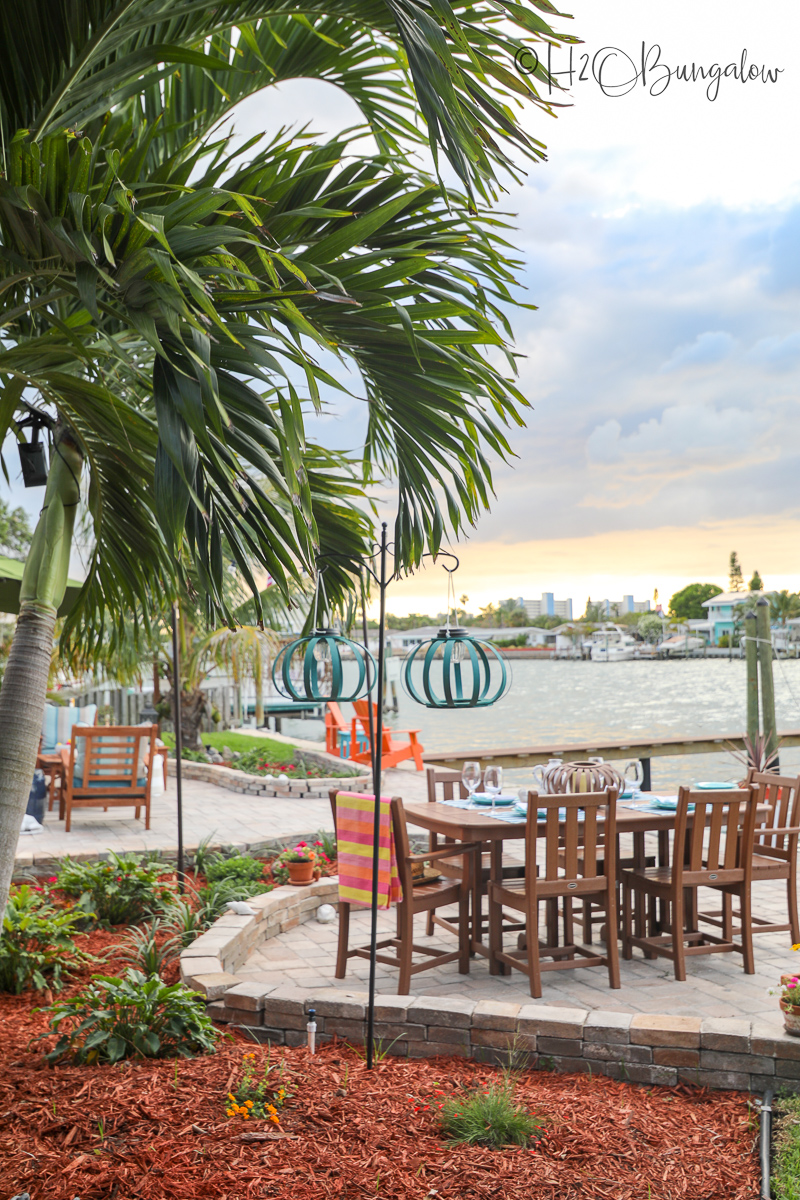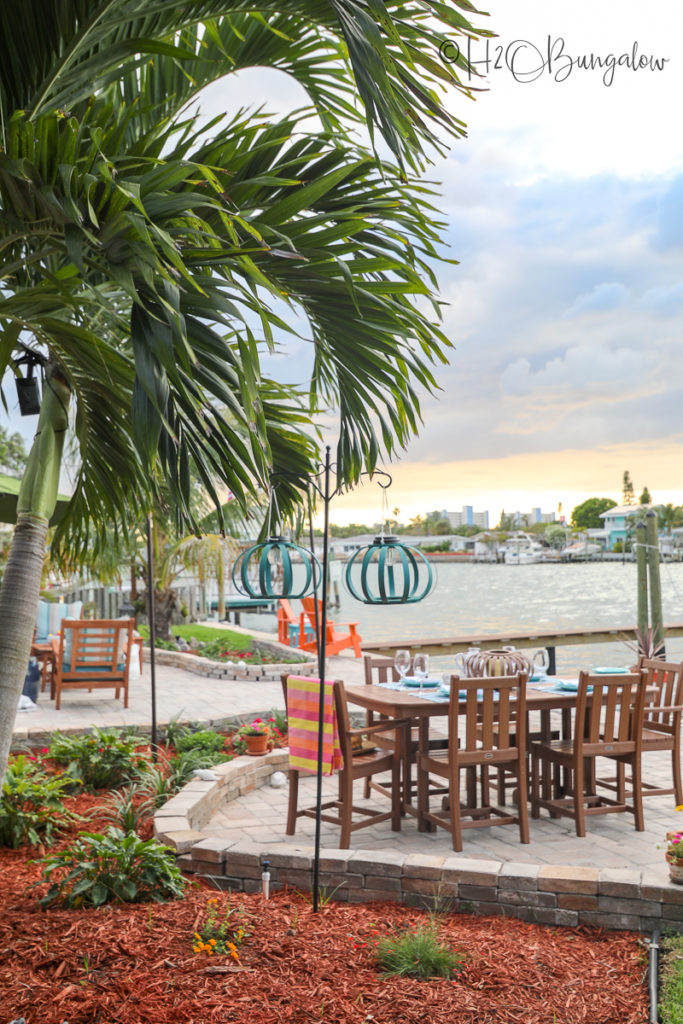 Like I mentioned earlier, if you've been on the fence about how to decorate your outdoor dining area, I've got plenty of inspiration for you today!
I've collected 20 more beautiful versions of outdoor dining areas that you can easily copy or find inspiration from below.
Pin this now to come back to later!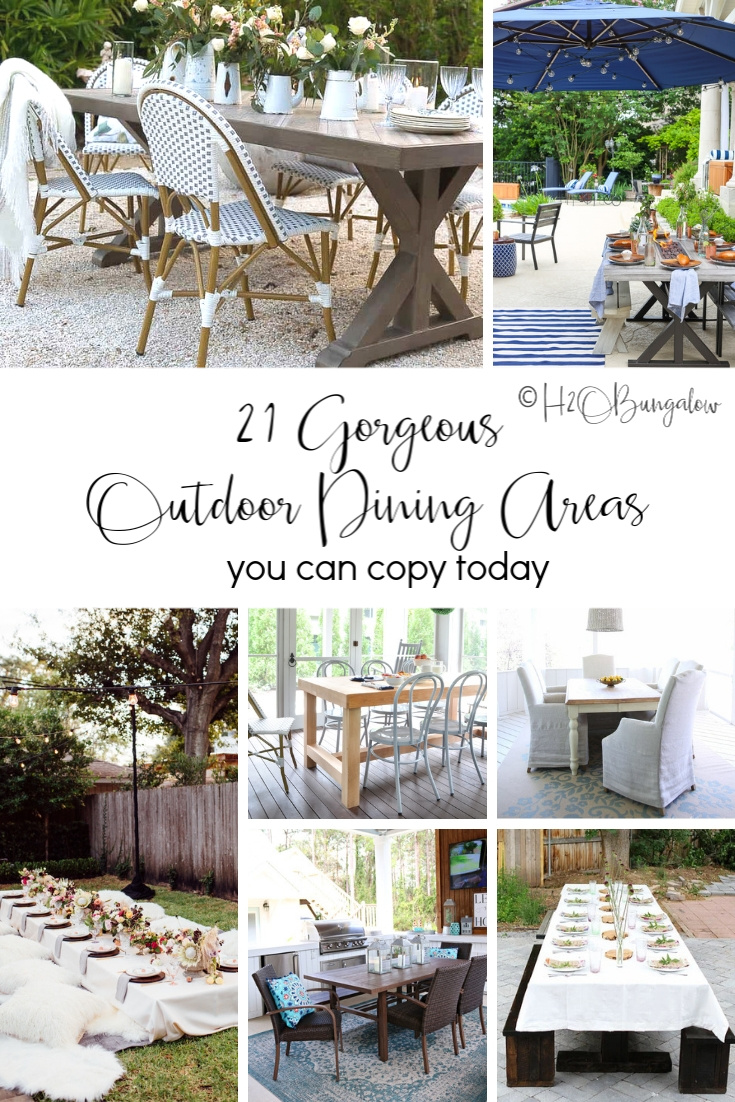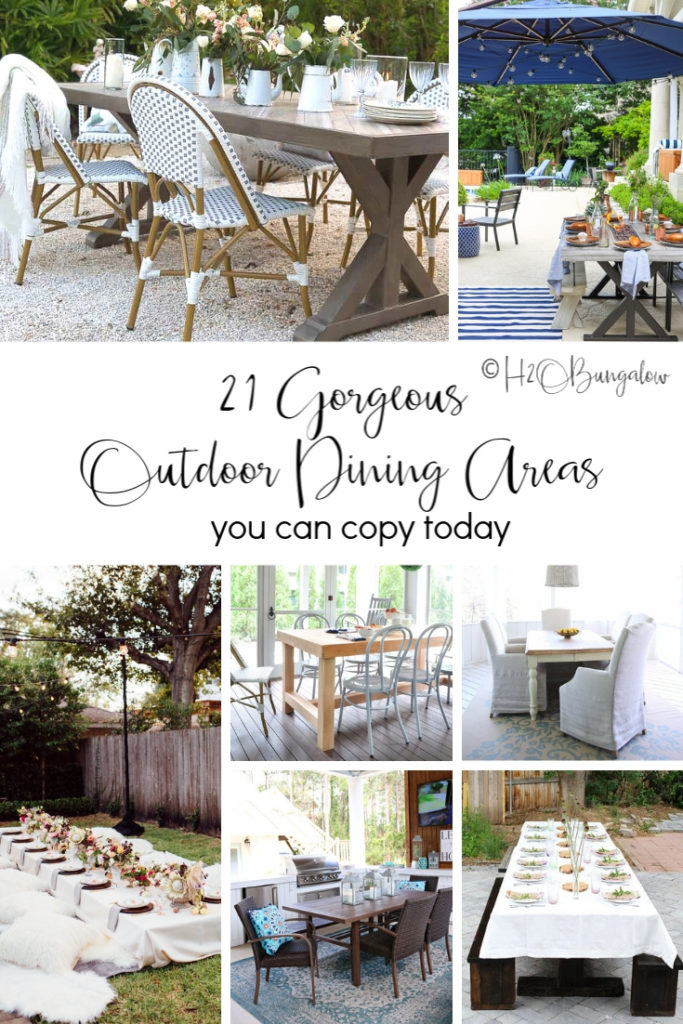 More Outdoor Dining Area Ideas You Can Copy
Create an outdoor kitchen under a porch or covered area like this roomy Farmhouse Back Porch Grill & Dining Area from refreshrestyle.com.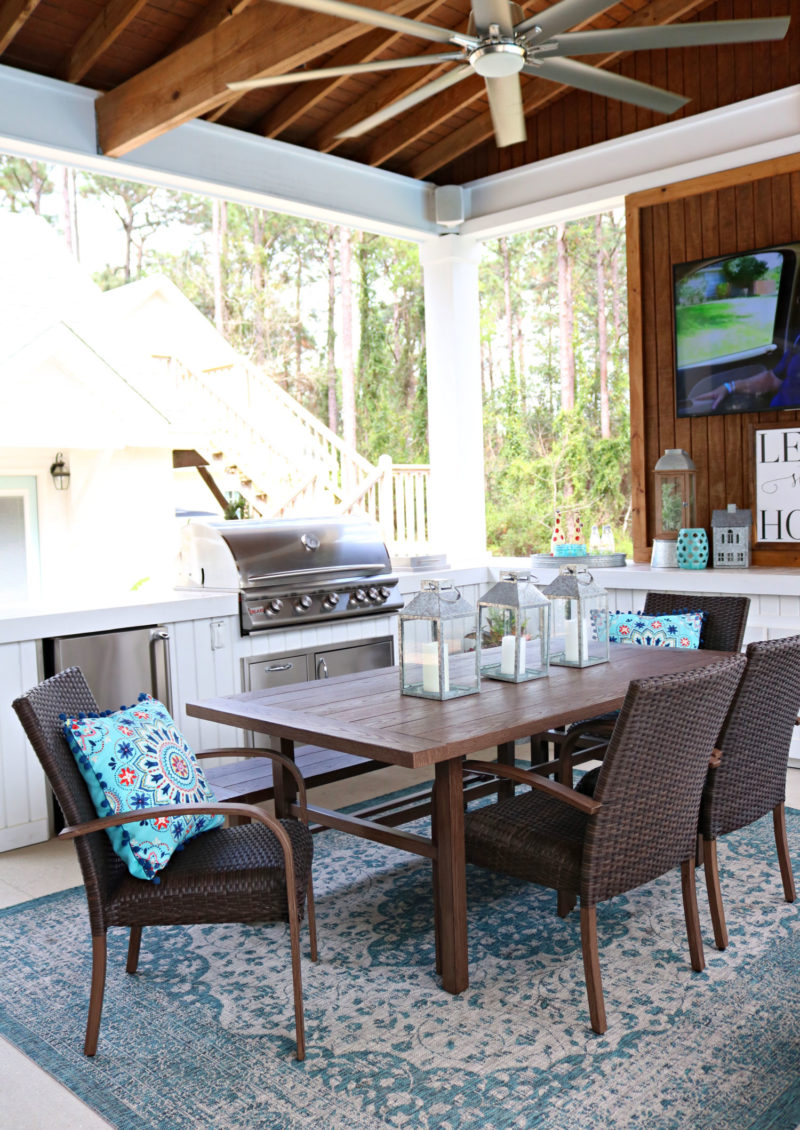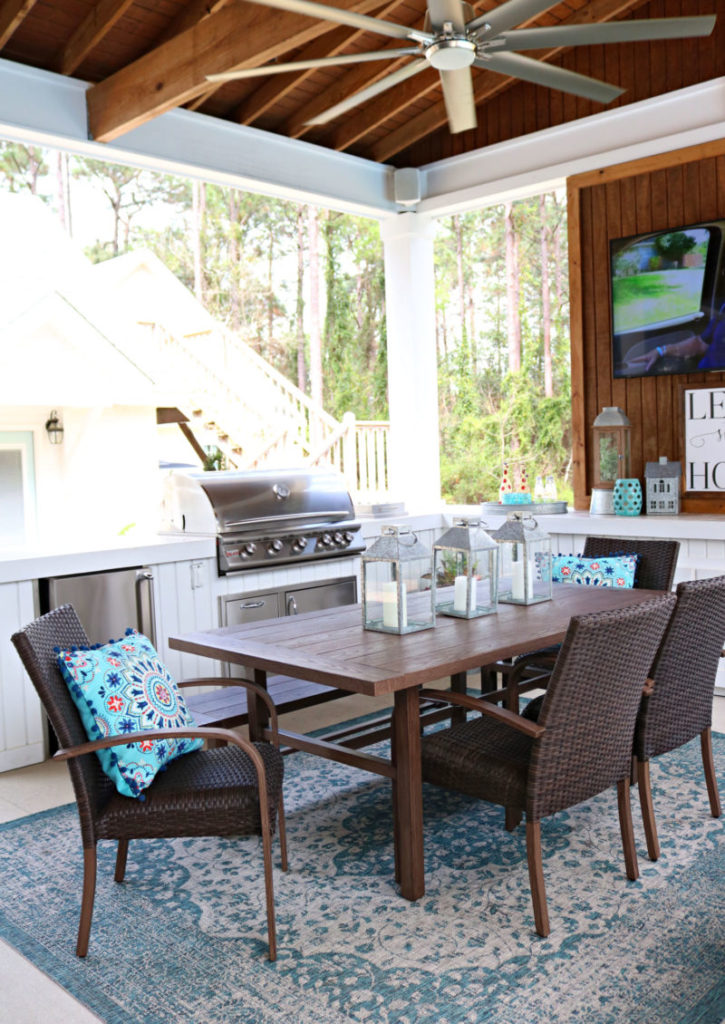 Use your surroundings as a backdrop for your summer outdoor dining table. Handfuls of colorful tabletop flowers with lots of greenery create a welcoming tablescape in this Outdoor Summer Dining from stonegableblog.com.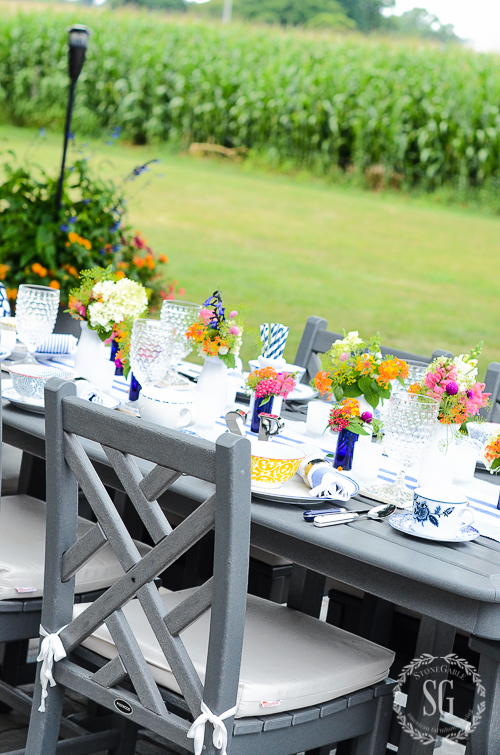 Tablecloths go a long way in setting a festive atmosphere outdoor dining. This fun tasseled tablecloth is perfect for a Beachy Boho Outdoor Dining Room from thehappyhousie.porch.com.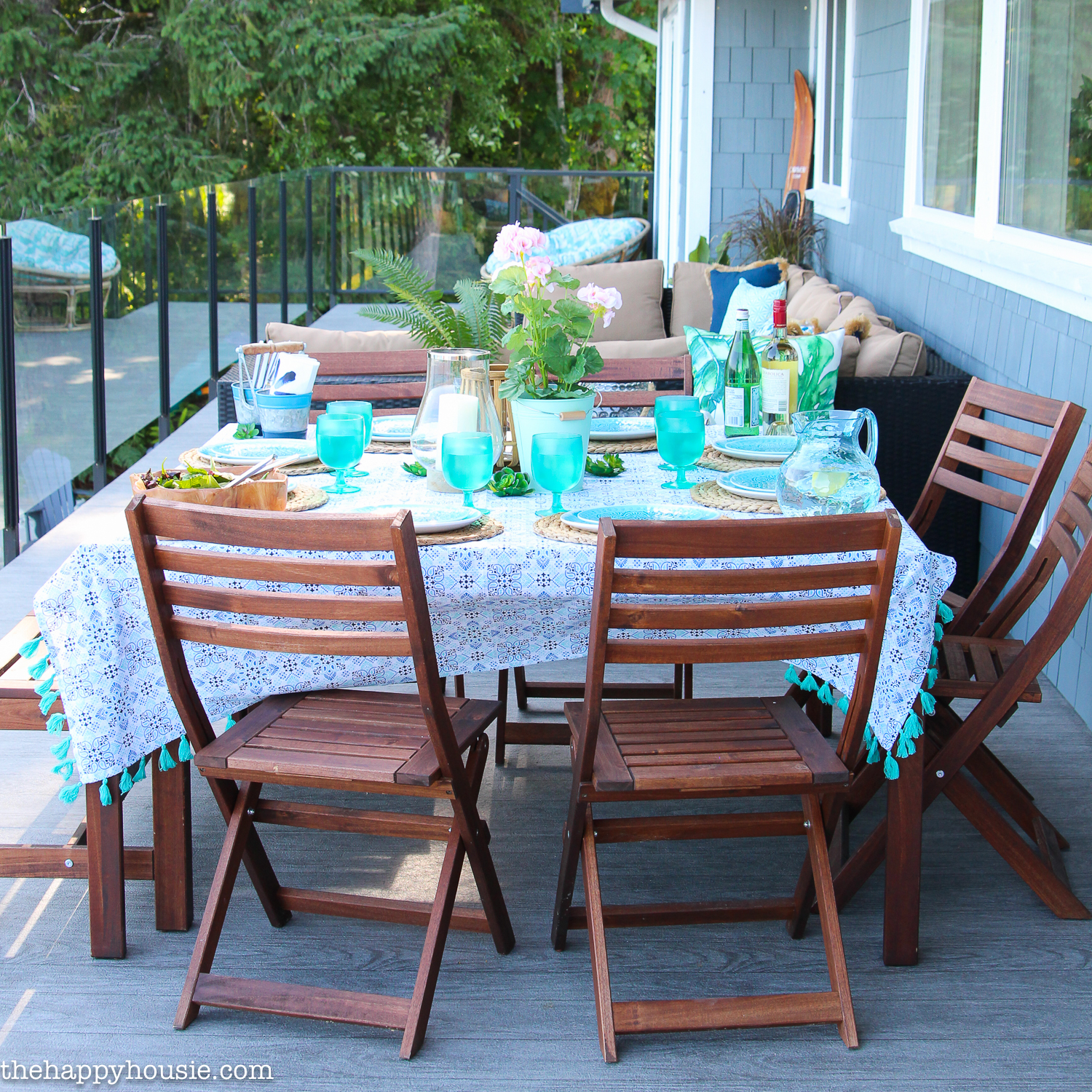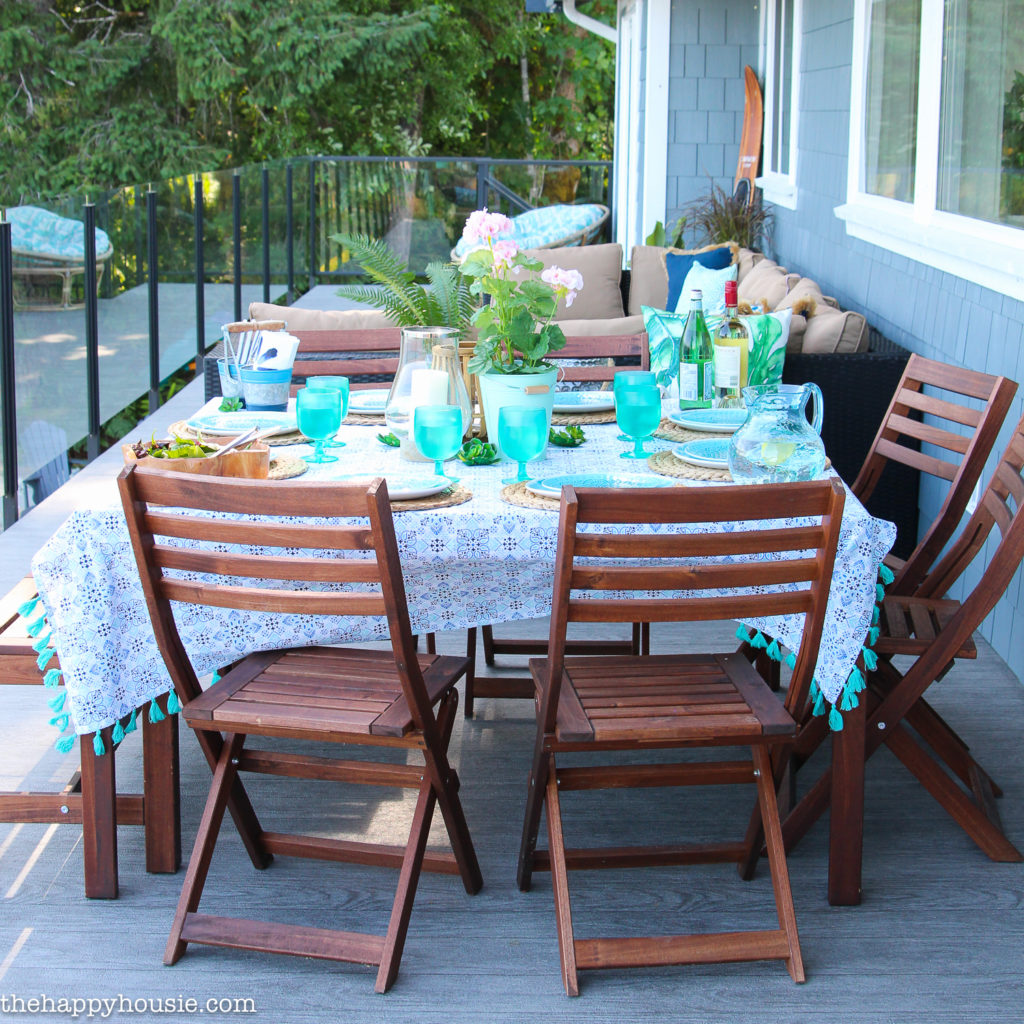 You can't go wrong with the simple clean lines of a chunky wood dining table like this Modern Outdoor Dining Room Update from heytherehome.com. Add few items in the center for interest when the table isn't set and the area will always look finished.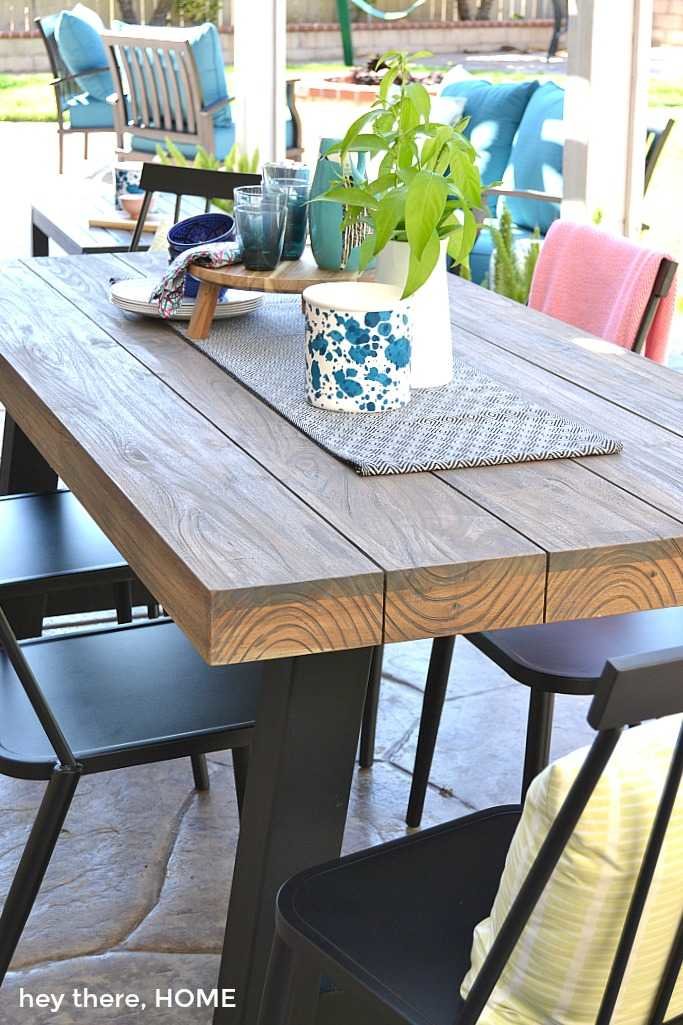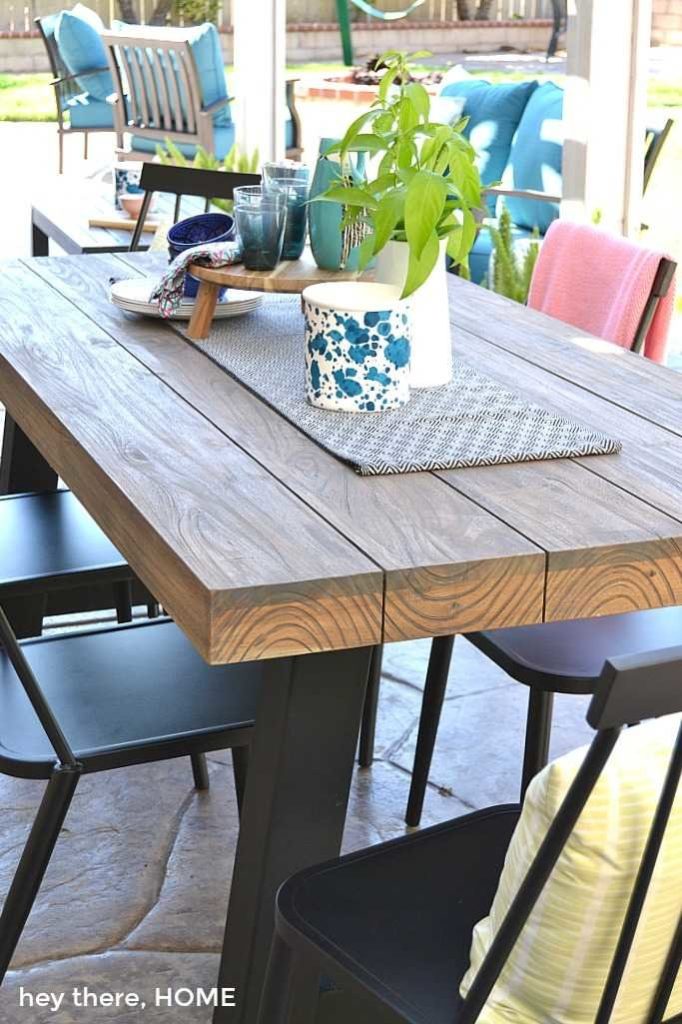 Colorful plates go a long way in making an area look inviting and fun. I'm loving this DIY Outdoor Trestle Dining Table and setting from jaimecostiglio.com.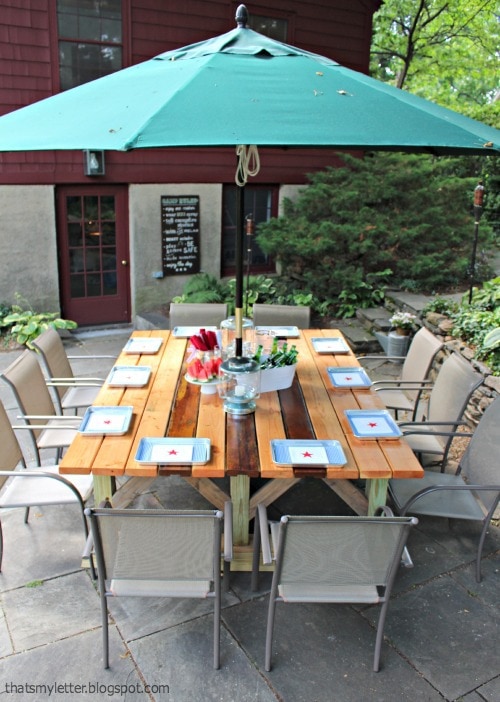 Don't overlook a screened in porch for an Outdoor Dining Room, like this one from julieblanner.com.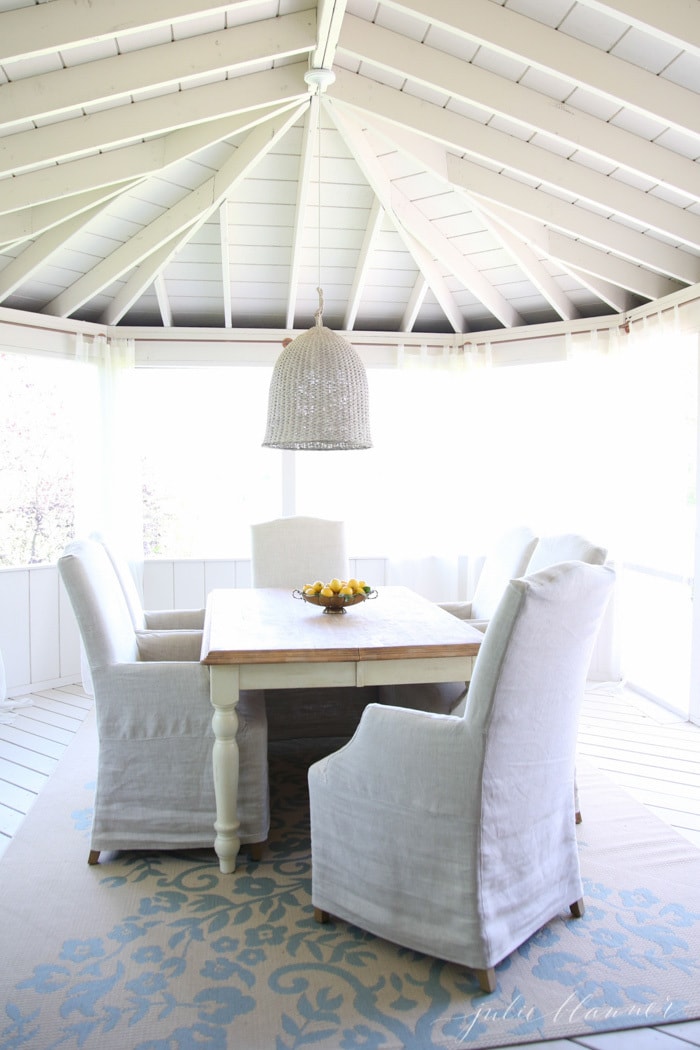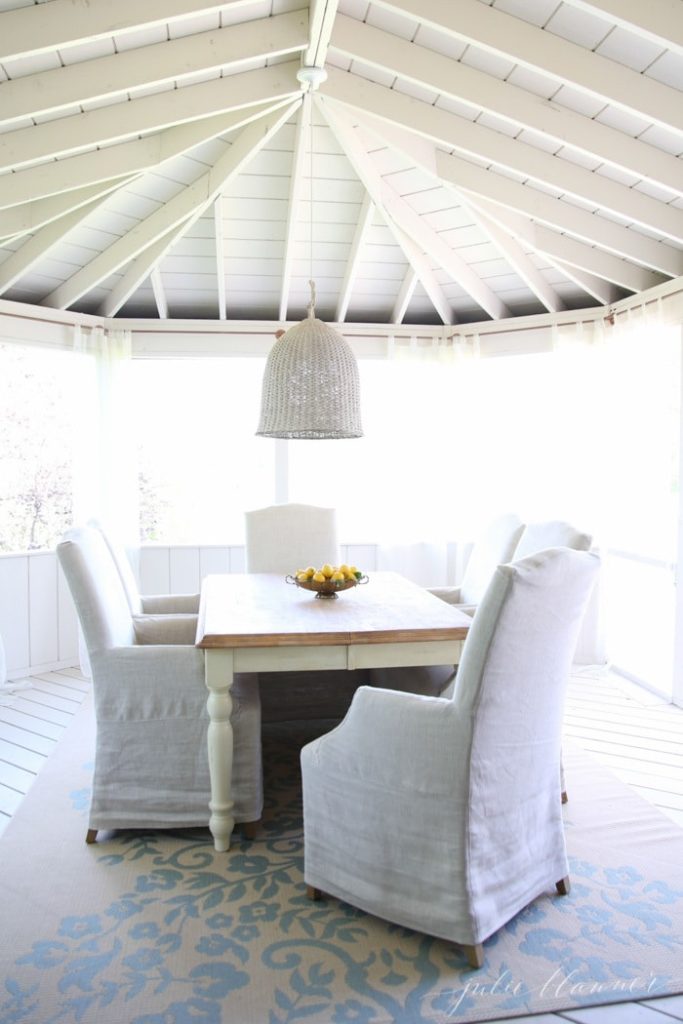 Pergolas are one of the easiest ways to create an outdoor dining room. Add indoor outdoor curtains for a dramatic feel or way to block the bright sunlight.
Outdoor Table Makeover & Dining Area from deeplysouthernhome.com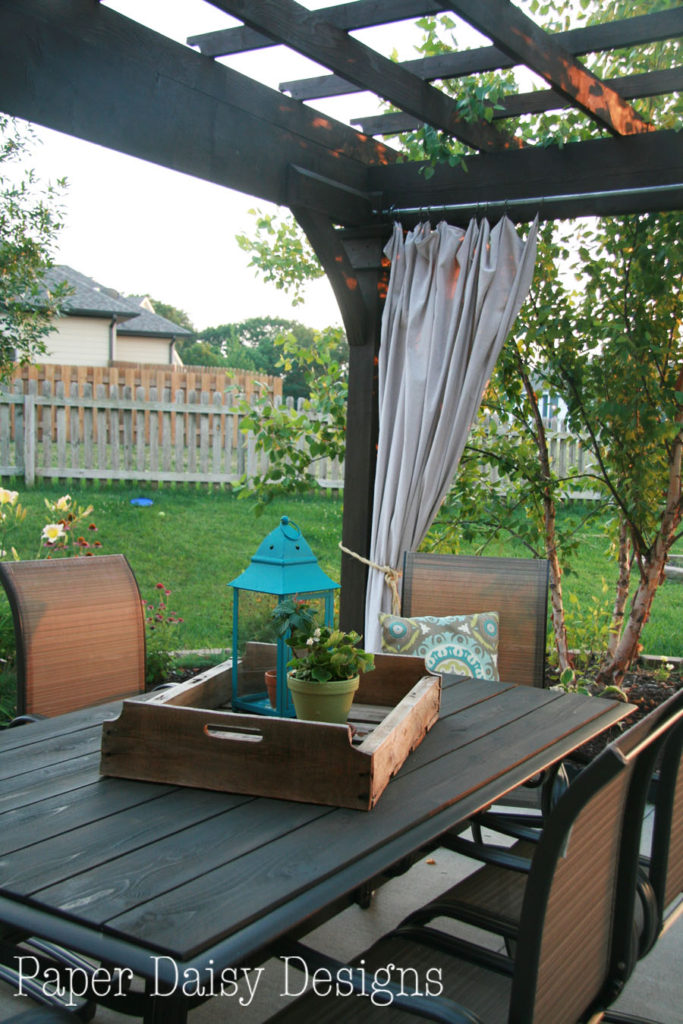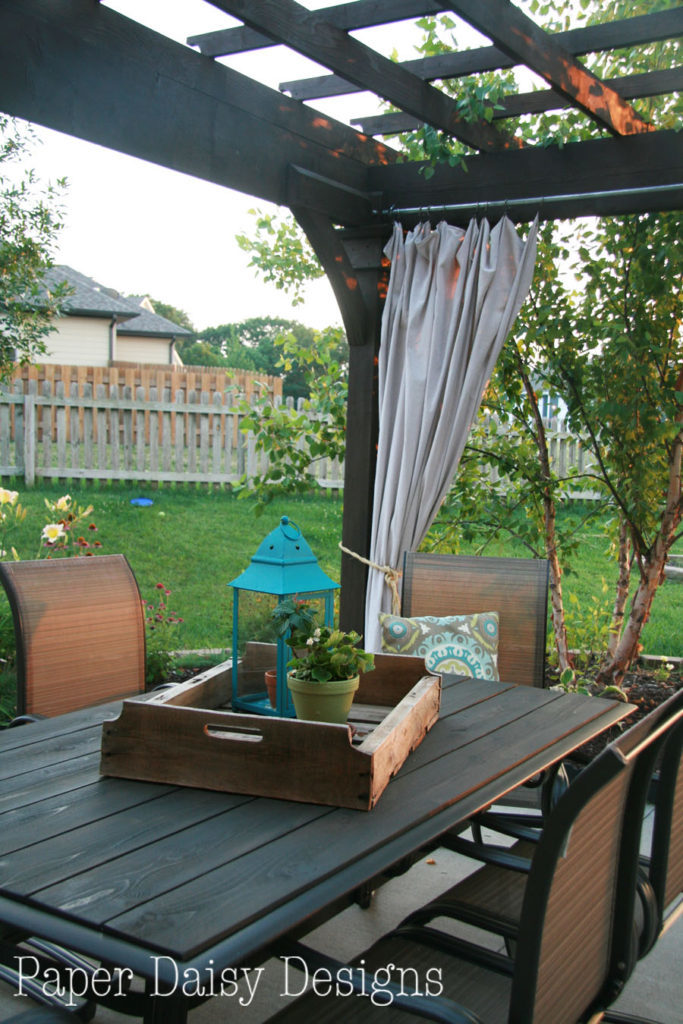 Don't shy away from mixing styles. This bright and cheery Screened Porch Update from thechroniclesofhome.com made good use of metal cafe chairs and wicker in her inviting outdoor dining area.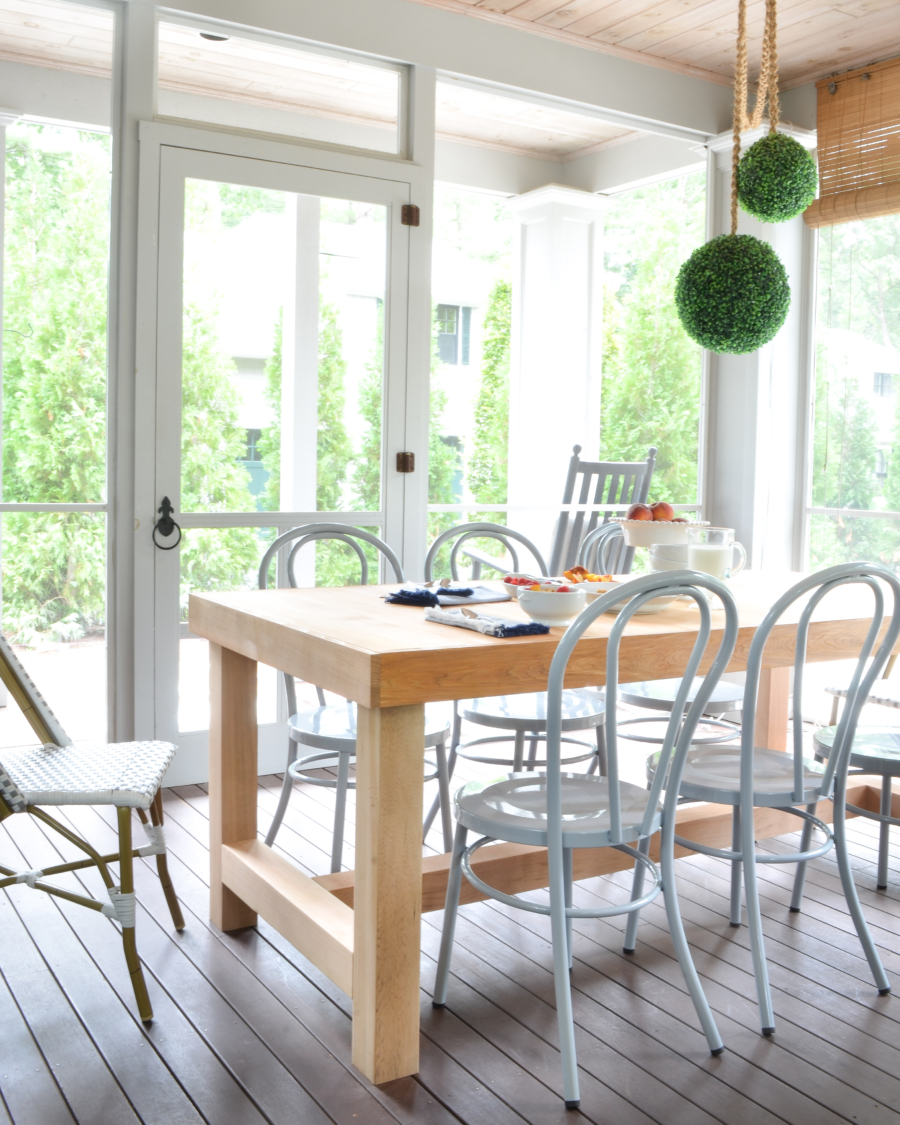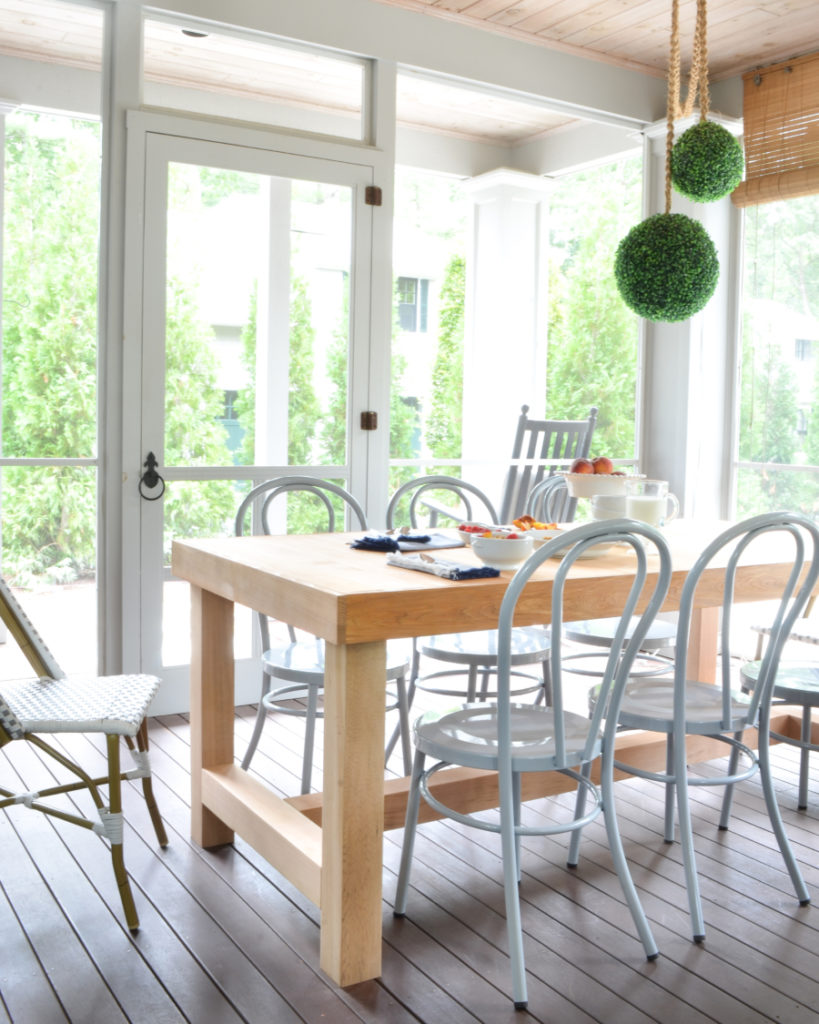 A Beautiful Mess created a sophisticated outdoor dining room by using texture and a monochrome in thier Tips For Decorating An Outdoor Living Space.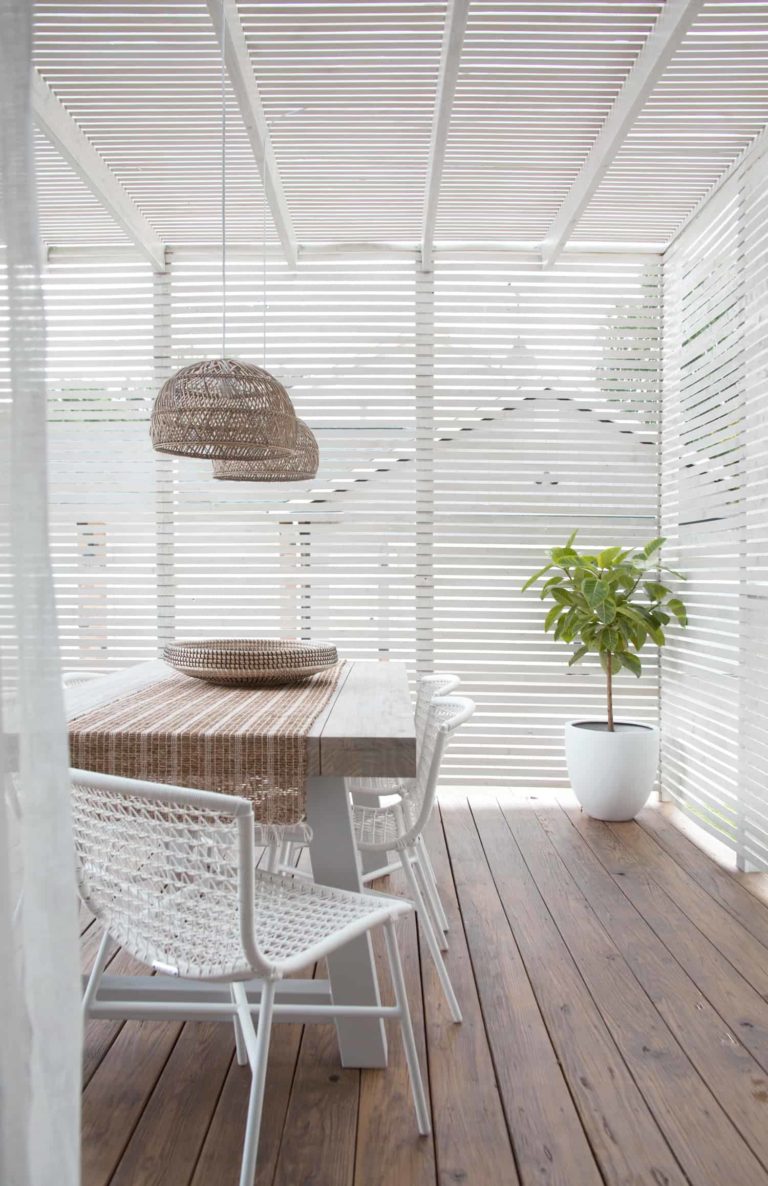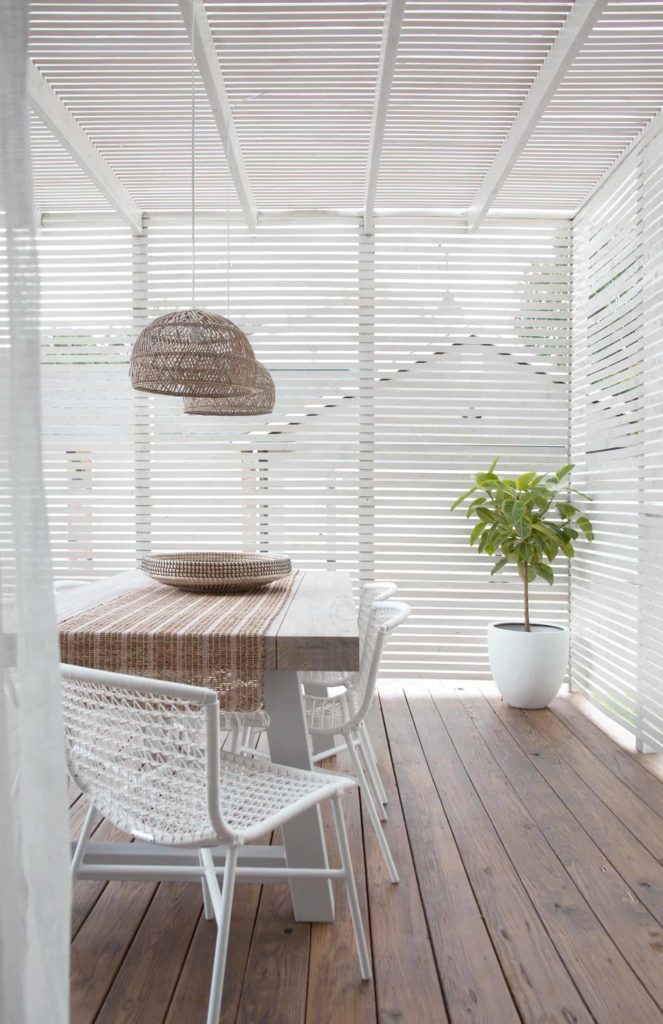 Unexpected Elegance shared a simple and inviting outdoor dinner table by moving an indoor table outside in their Tips For Hosting A Spring Outdoor Dinner.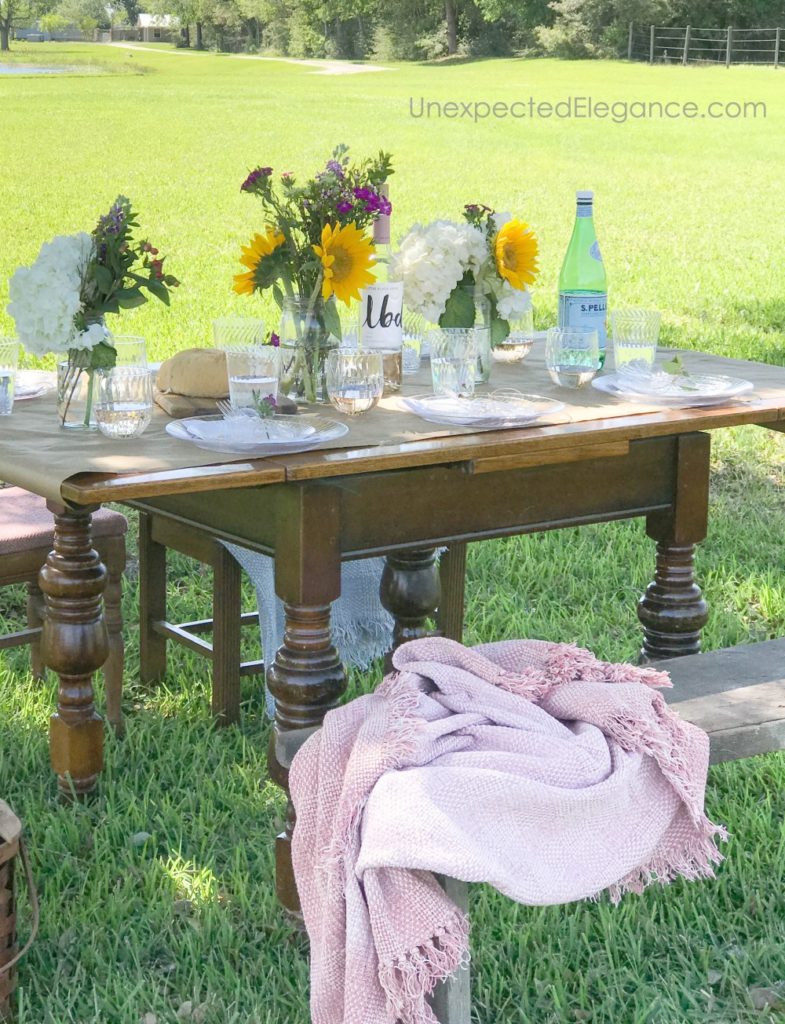 Tablecloths and festive lighting go a long way in creating a festive occasion. I'm loving this Outdoor Dinner Party tablescape from twopeasandtheirpod.com.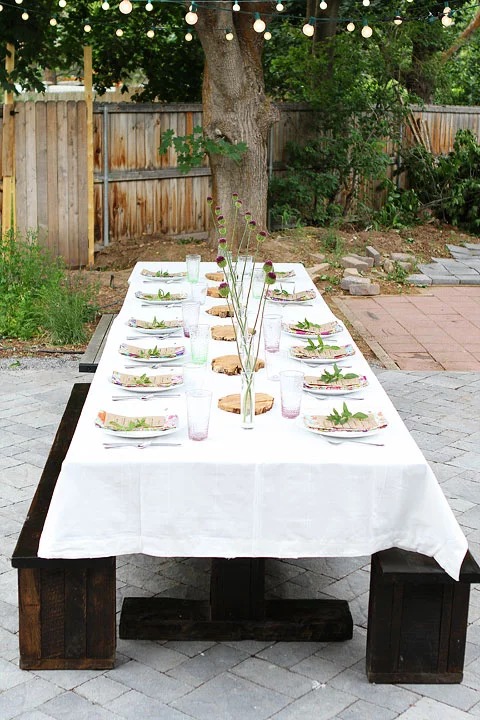 This Front Porch Dining Area is cozy and colorful from town-n-country-living.com.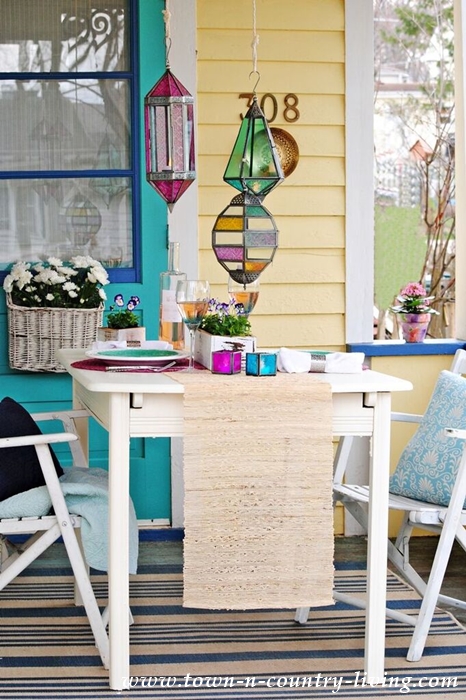 This Farmhouse Outdoor Living Space Easy Update shares how a few rustic accessories can pull together a style from simplydesigning.porch.com.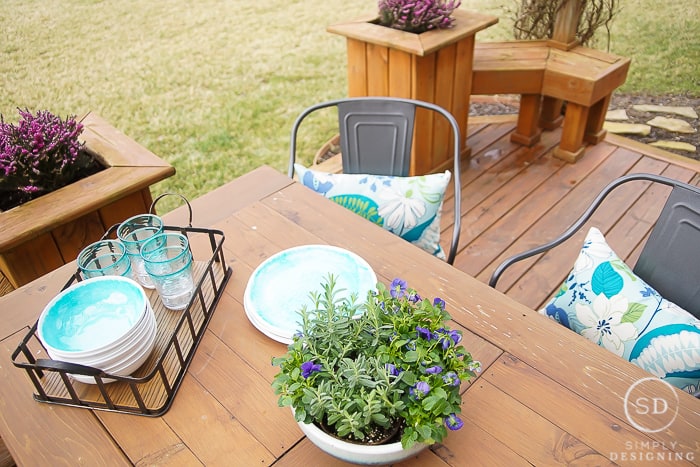 I'm loving the cheerful colors of this Outdoor Dining Area In The Garden from cottageatthecrossroads.com.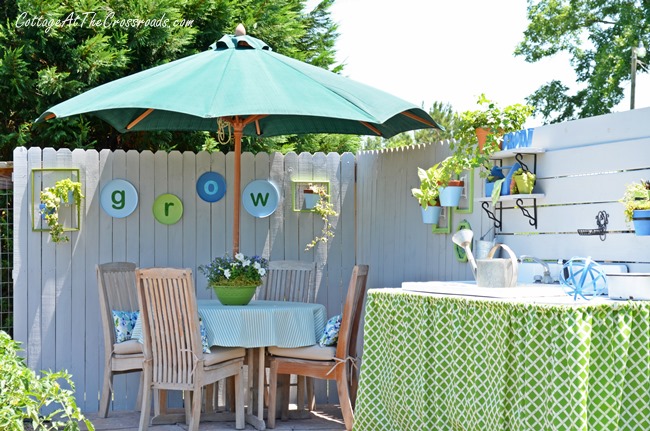 Outdoor rugs are an overlooked item! I just added to our outdoor living area and am loving how finished the sofa area looks now. I think this Tips For A Bohemian-Inspired Outdoor Dining Area with layered rugs from advicefromatwentysomething.com is fabulous!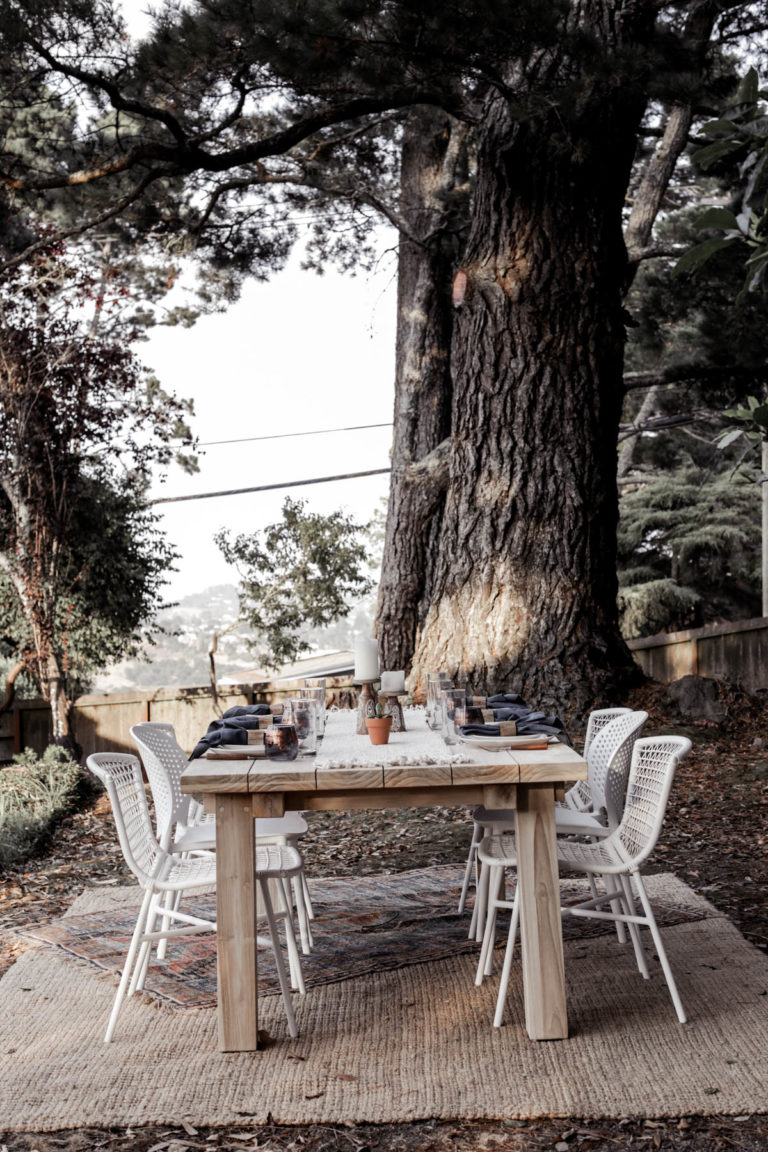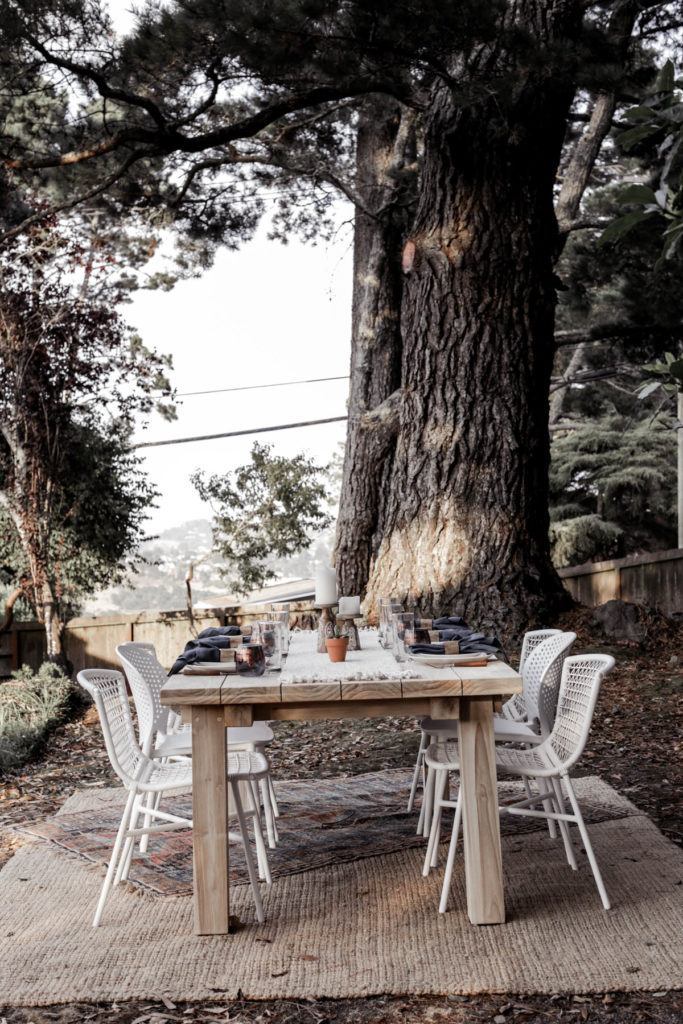 Go for a classic outdoor theme with blues and stripes like maisondepax.com pulled together in her Summer Outdoor Dining Space Reveal.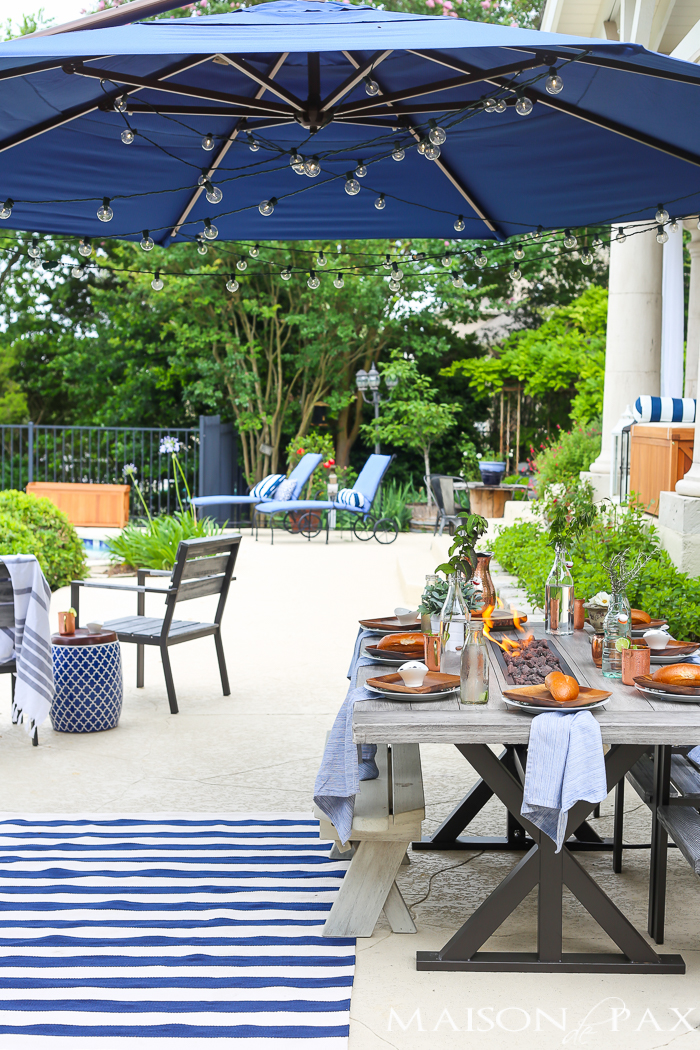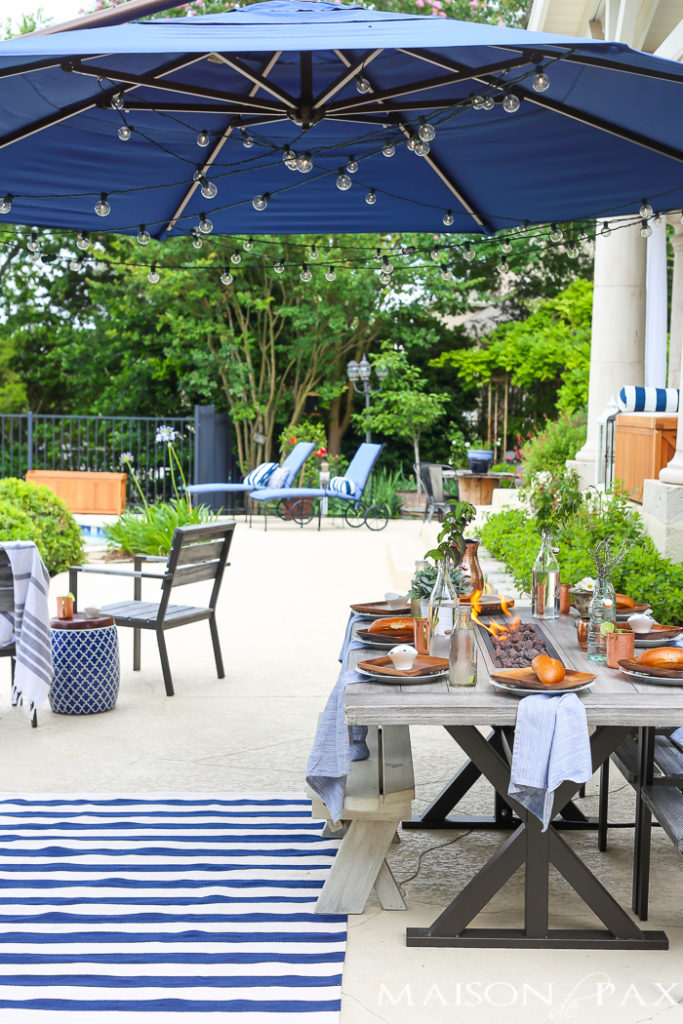 Get creative with pillows for seating like this Bohemian Backyard Dinner Party from camillestyles.com.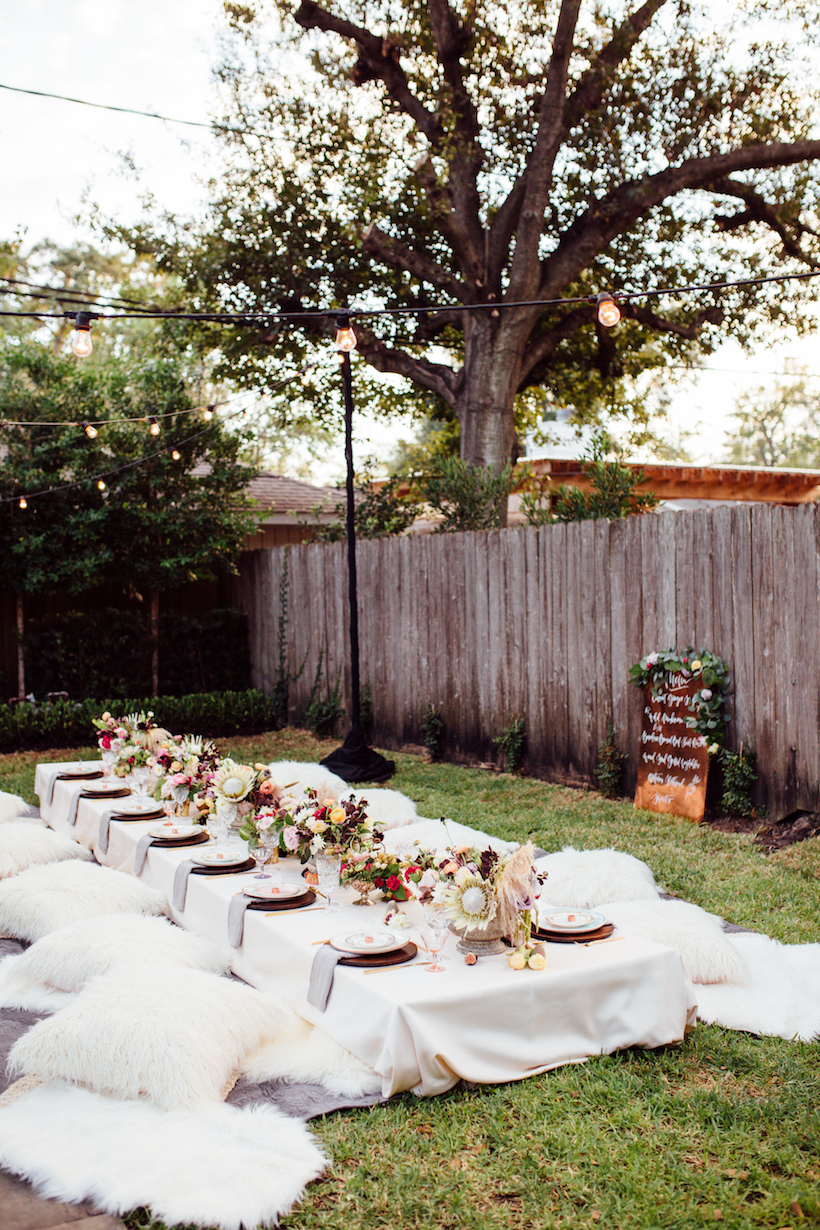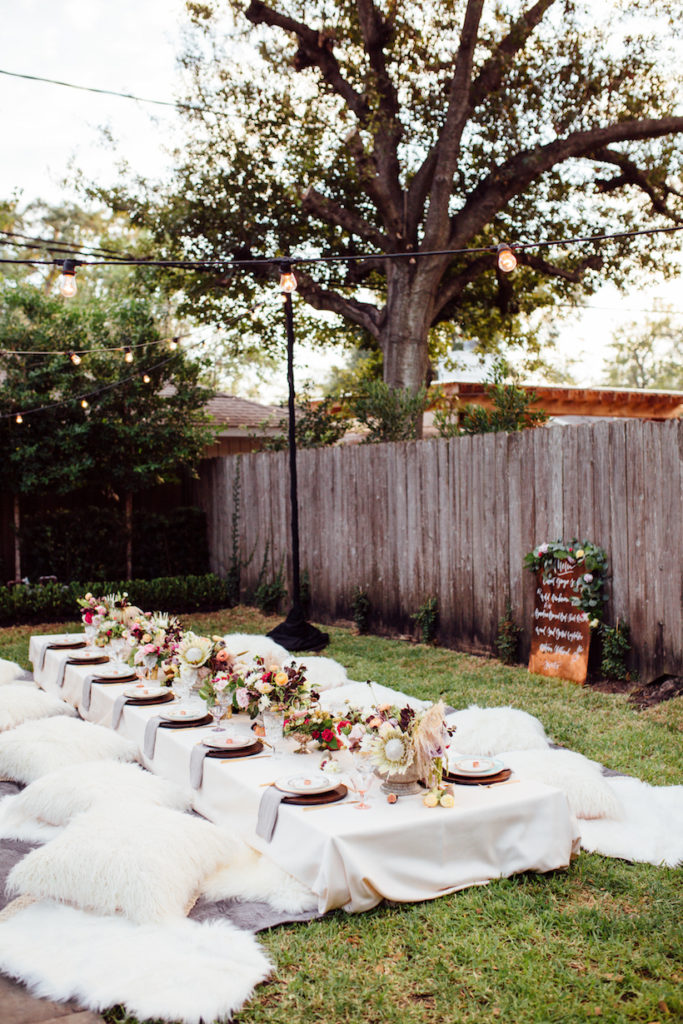 This DIY Pallet Outdoor Dining Table from kleinworthco.com is creative and budget friendly!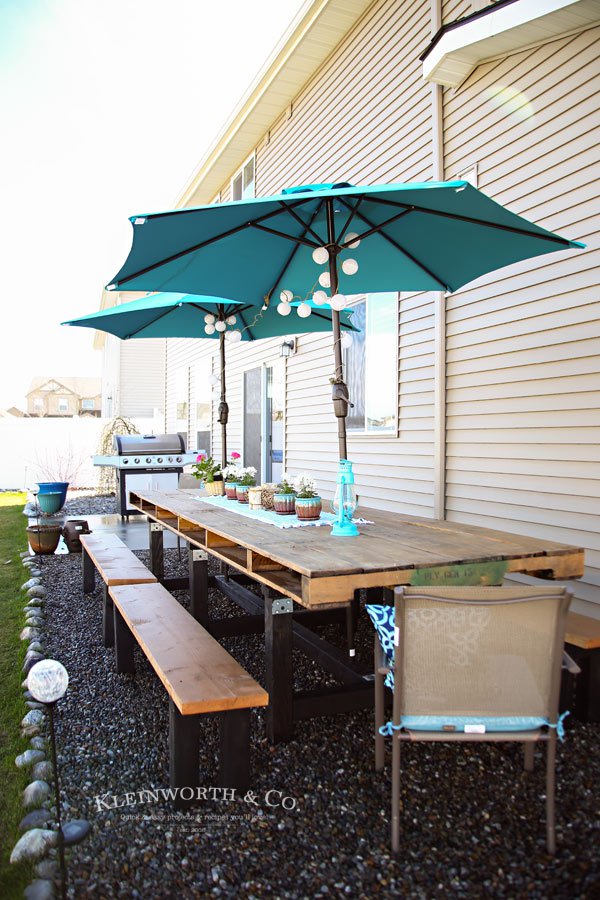 A festive centerpiece like the one in this Simply Southern Outdoor Dining area from Our Southern Homes shared is perfect on a garden party table.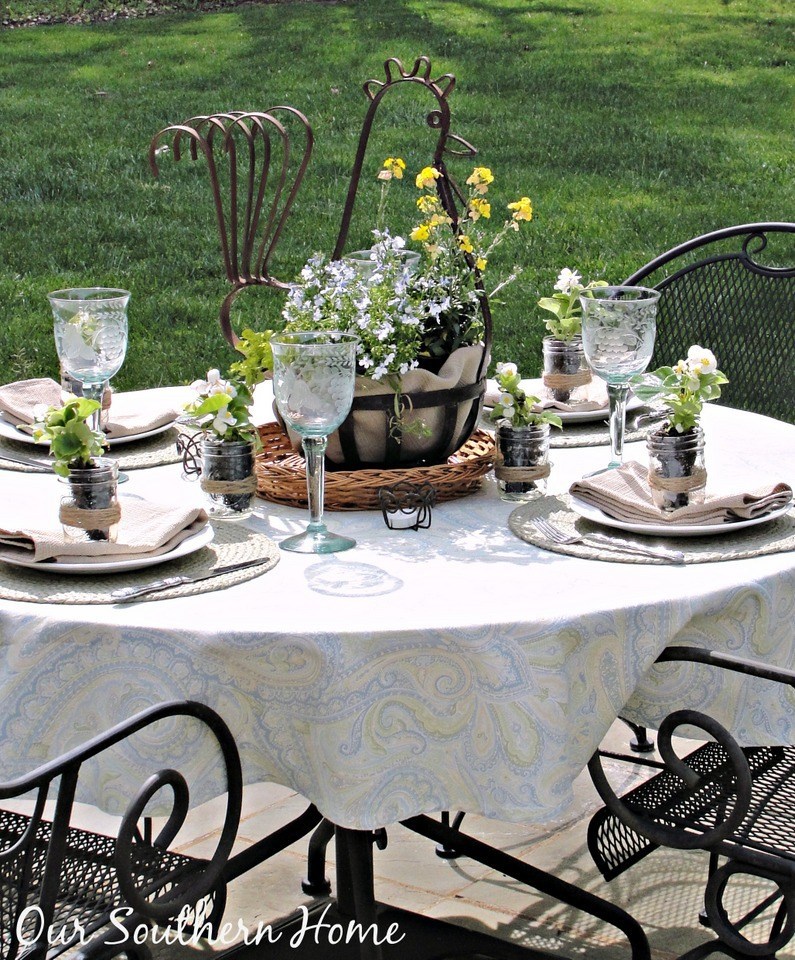 Use simple vintage pitchers for flower holders like this French Style Outdoor Dining Room from shabbyfufu.com for an elegant tough to an outdoor table.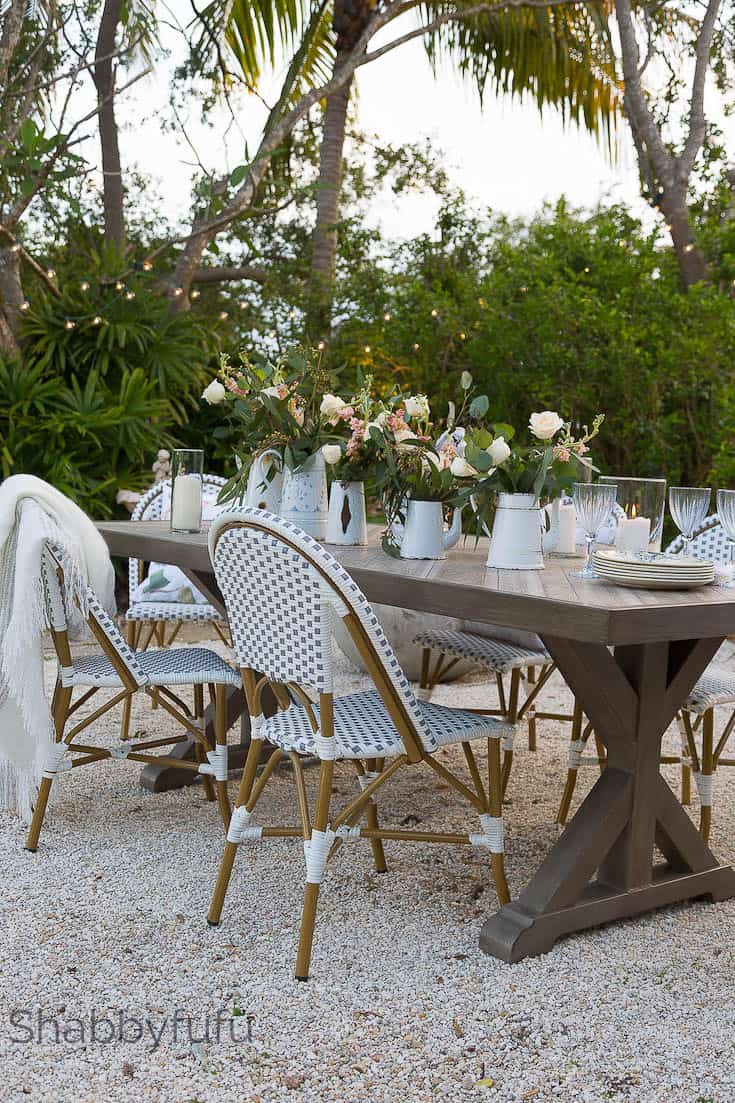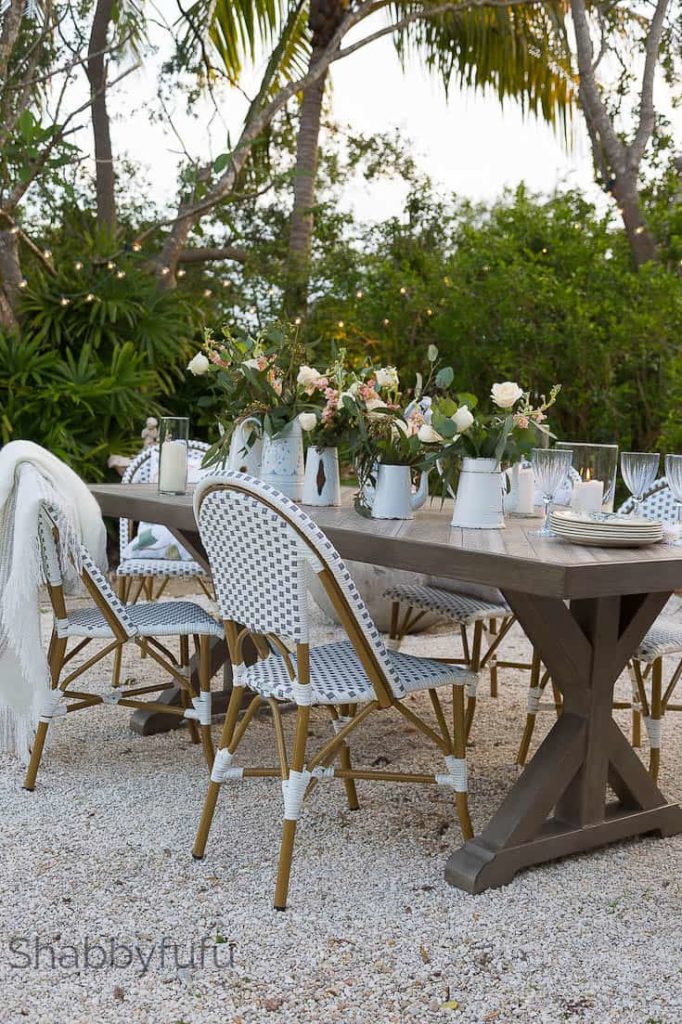 Pin this now and share with your friends on Facebook!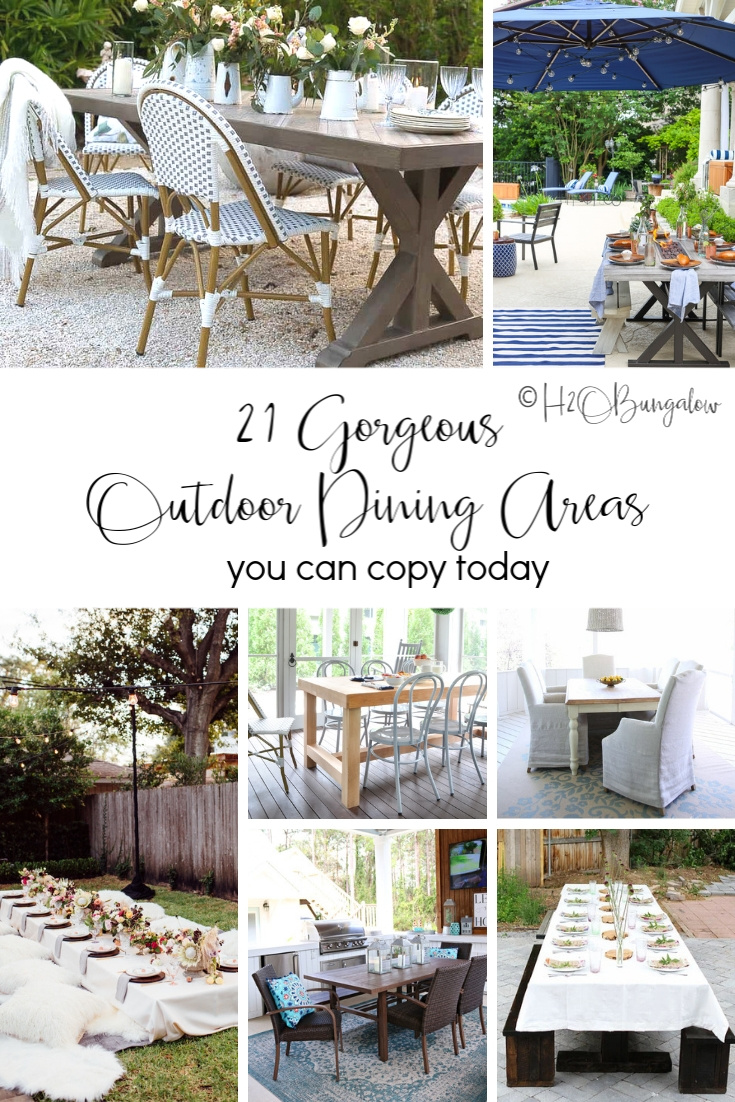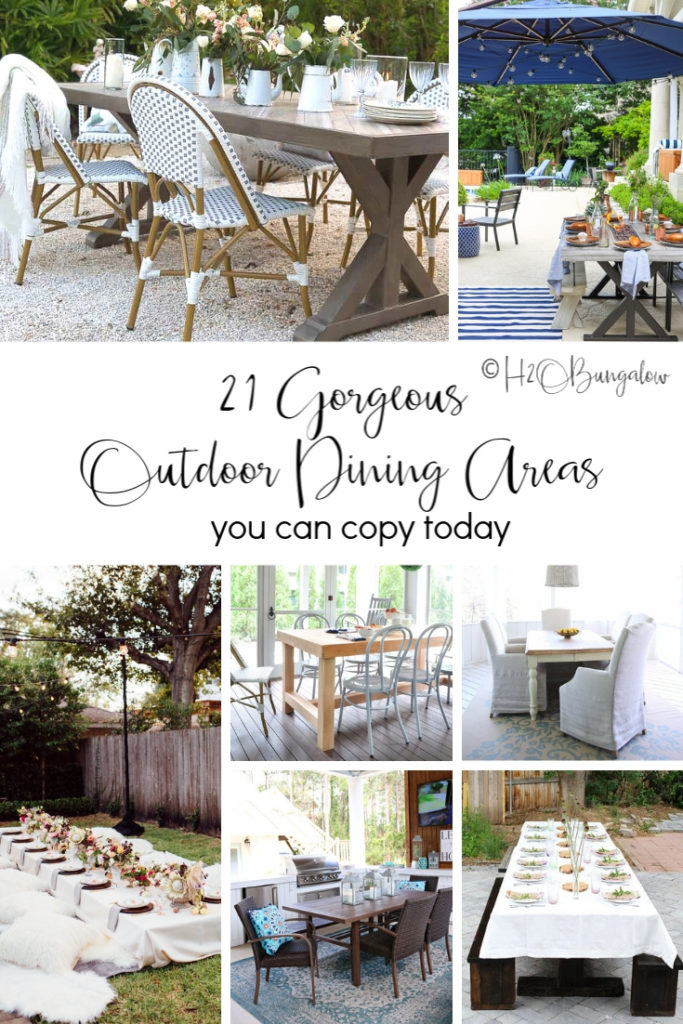 I hope I've given you plenty of outdoor dining decorating ideas in today's post! Do you have a favorite? Share with me below in the comments and tell me which one and why!