Today I'm sharing how to make an upscale DIY wooden lantern. I love the versatility of this lantern since it works beautifully indoors or outside. It's also the perfect candle centerpiece for a pretty outdoor tablescape. Pop in a tall glass candle holder and candle or use an LED candle, either one fit's nice with the wide top opening.
Follow this easy tutorial to create the perfect outdoor setting by adding a wooden lantern or set of wooden decorative lanterns for your summer backyard entertaining this year!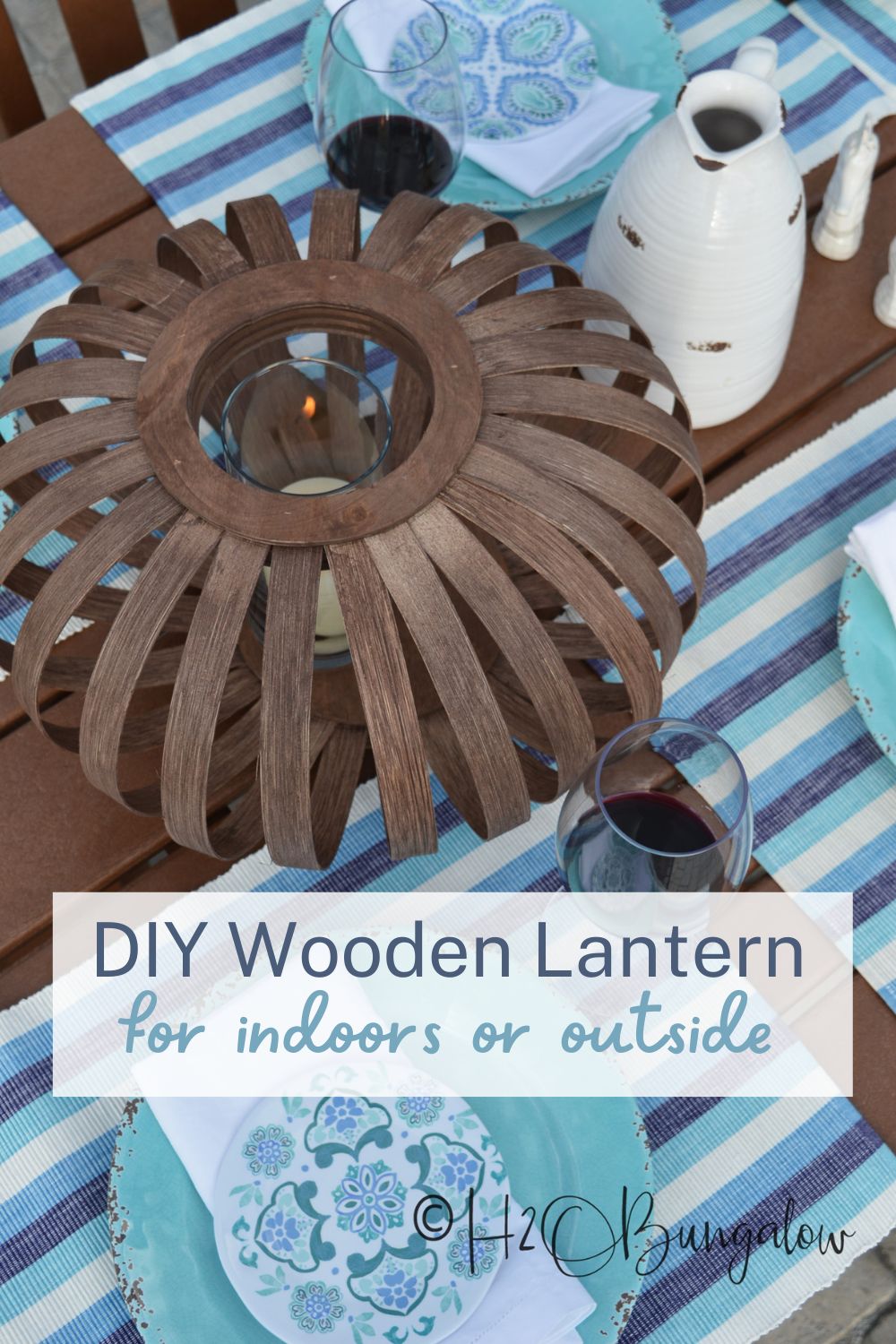 This post was sponsored by HomeRight. I use affiliate links to help you find the supplies I used. You can read my full disclosure policy here. Thanks so much for supporting the brands that keep H2OBungalow going!
I designed this awesome DIY wooden lantern for our outdoor table. Now that I've got most of my front yard in order I need to give our back yard some much-needed attention. I also made a set of hanging lanterns just like this that are great for solar lights and I painted them.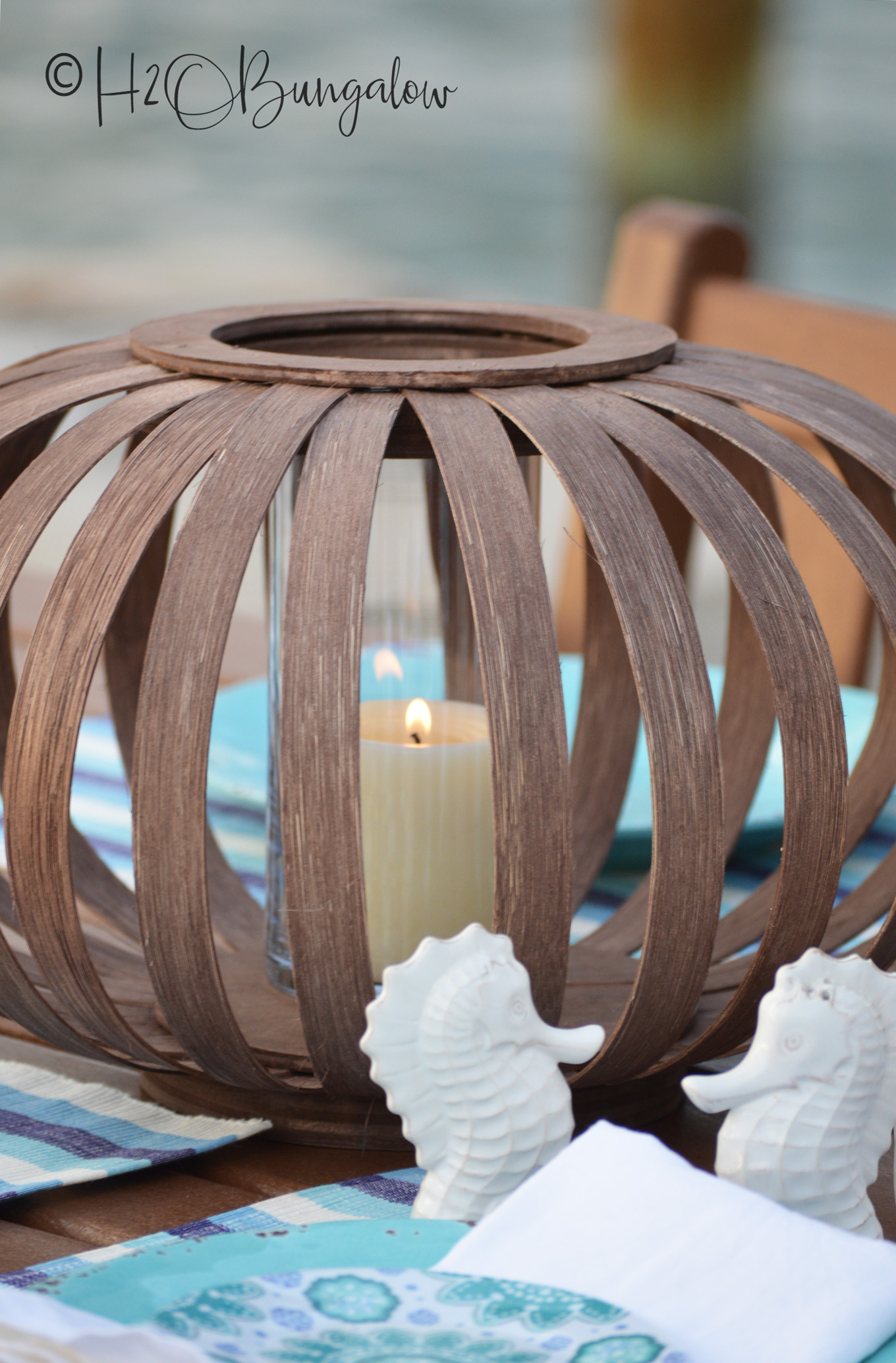 Our backyard is a wide open space. I have to work extra hard to create ambiance and make it feel cozy. I think setting a pretty table to eat a meal outside goes a long way in adding that extra touch.
Funny enough, I have several other projects I've made with my HomeRight paint sprayers that are the perfect compliment for my new DIY wooden lantern.
I can't wait to pull out my set of DIY outdoor string lights on poles, fire up the BBQ now that I've just finished my grill makeover, and start entertaining our friends and family outside by the water.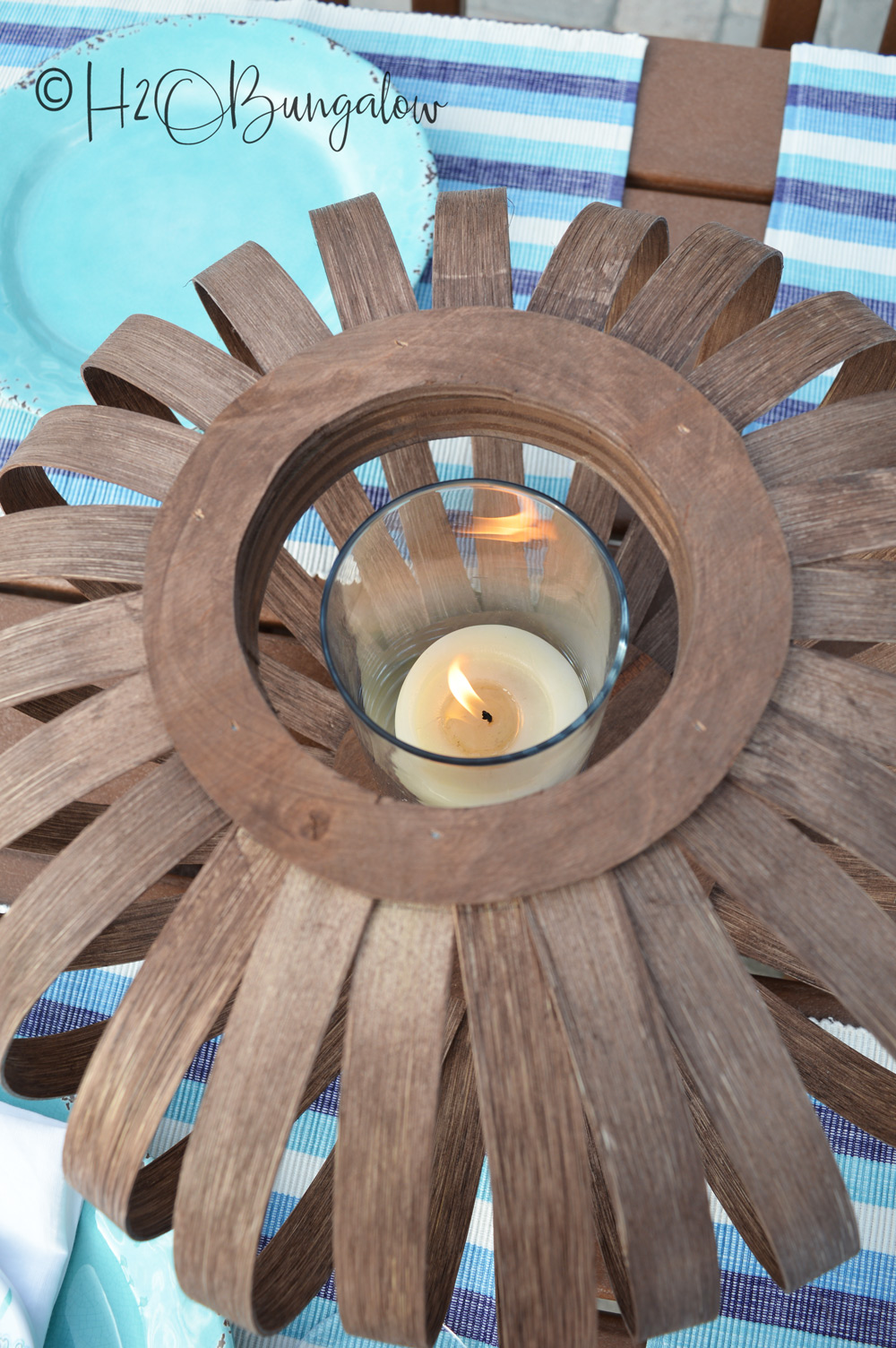 You can find the full tutorial to make a wooden lantern like mine on HomeRight's website. It's a pretty easy project to complete in just a few hours and it was super budget-friendly at under $15 to make!
I used 1″ wood basket reed and a few scrap pieces of plywood to make my lantern. With the same basket reed, I made these DIY Tobacco Baskets. I love them.
If you haven't already, go check out my summer DIY Outdoor Lantern tutorial to see how easy it is to make. Did you also know I'm a DIY expert on HomeRight's website and have shared DIY projects over there for at least 3-4 years? Wow, time flies and it's like a trip down memory lane for me to see this page! You can see the rest of the projects I've shared on HomeRight's DIY Expert section here including today's DIY wooden lantern.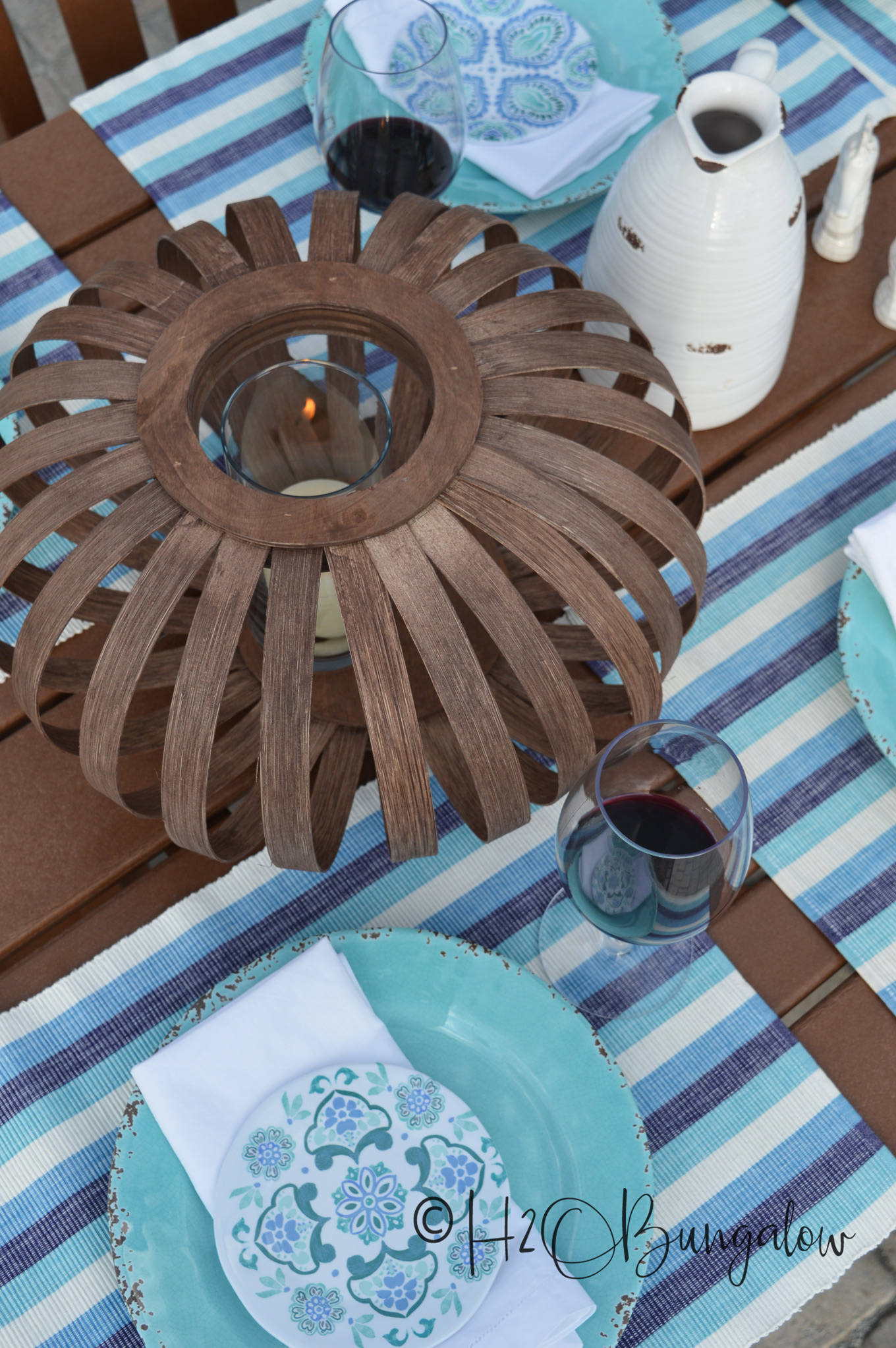 I'm loving it with my new blue plates! Don't you?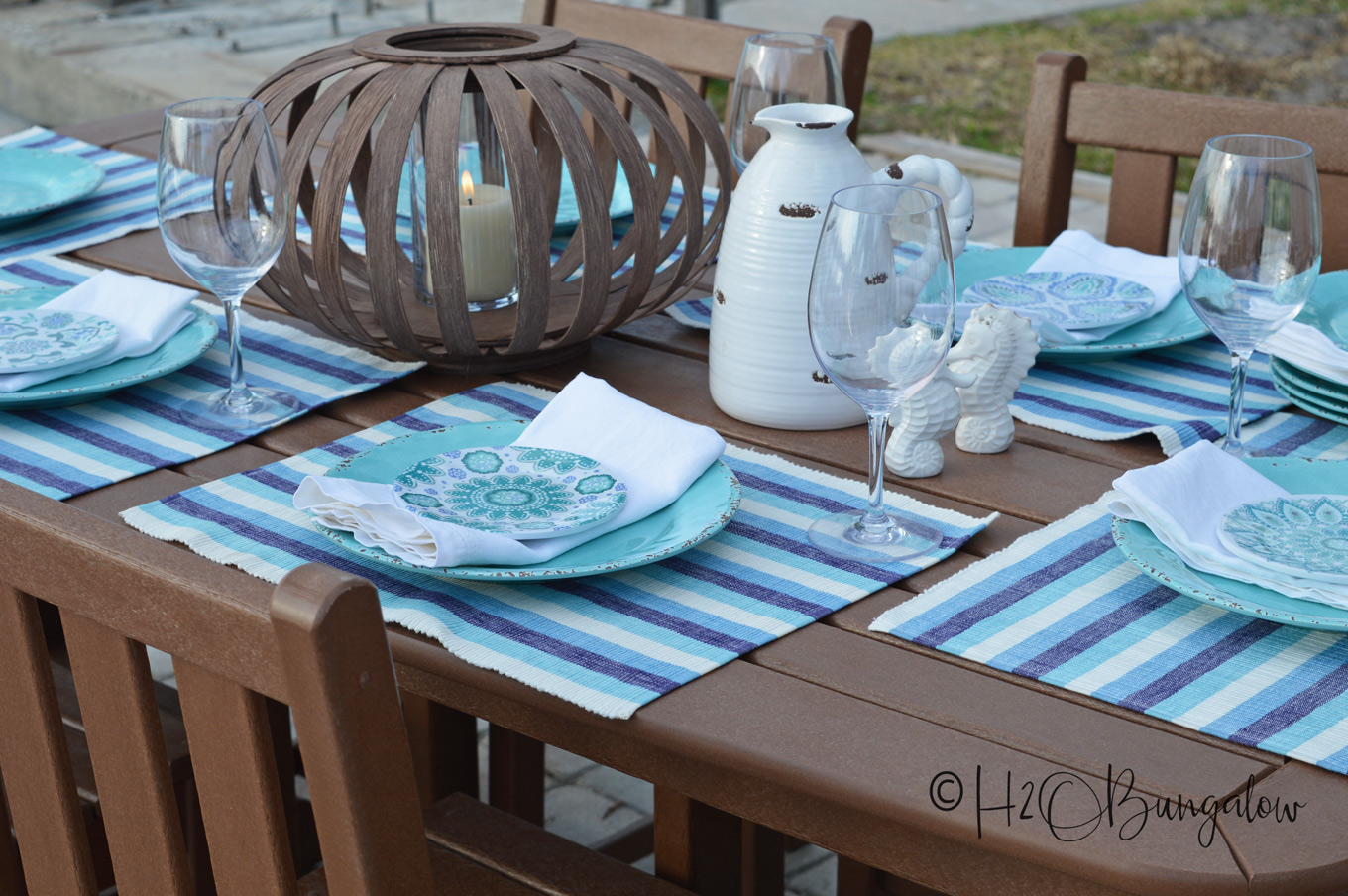 Don't forget to pin this for later and share it with your friends on Facebook!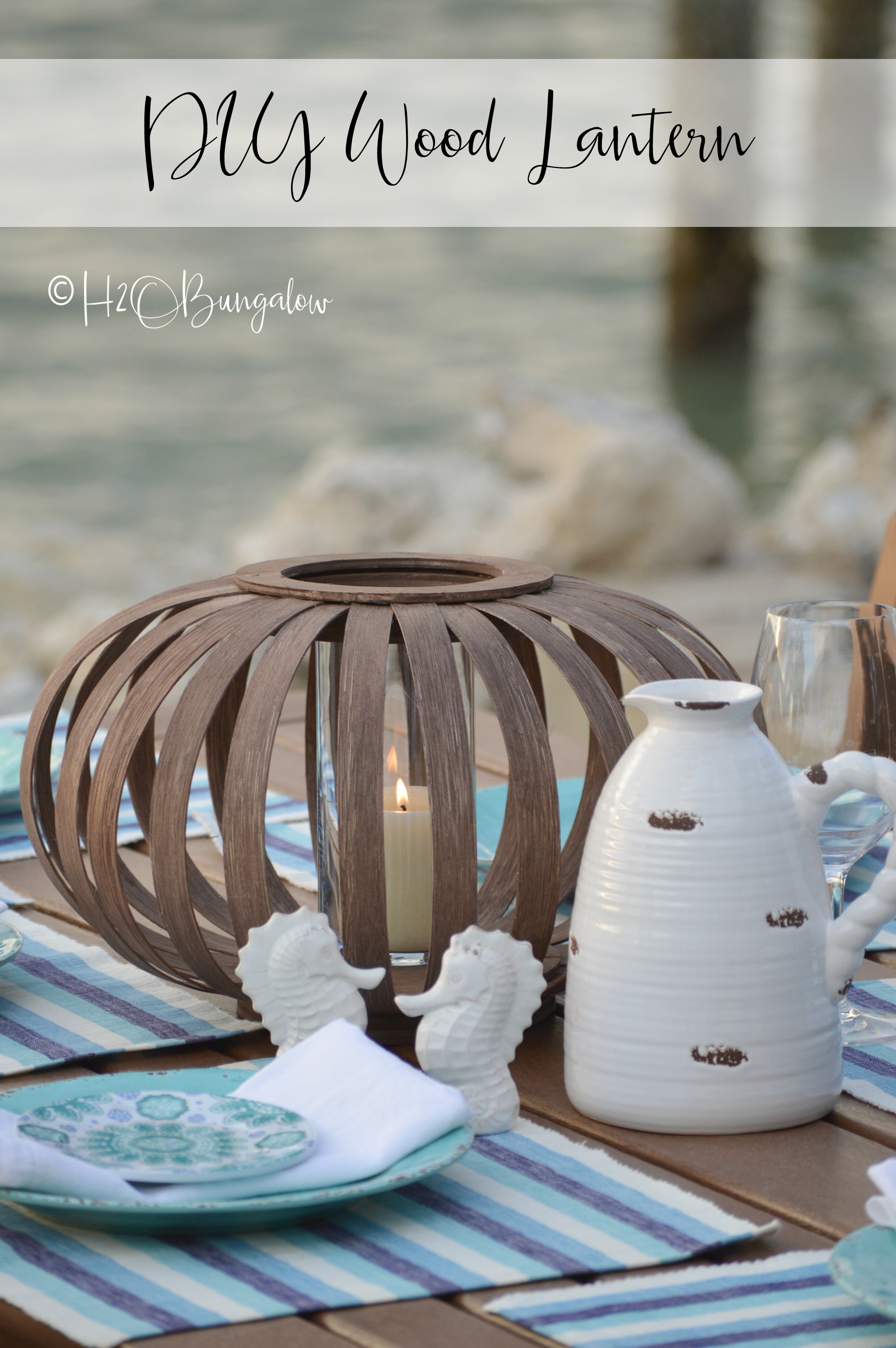 Even though this post was sponsored, you guys know how much I love my HomeRight products. As always, I will only share products I believe in and use myself.
Do you love evenings spent with friends and family hanging out around a big outdoor dinner table as much as I do? Share below your favorite outdoor table decor or your special secret to a beautifully set outdoor table.