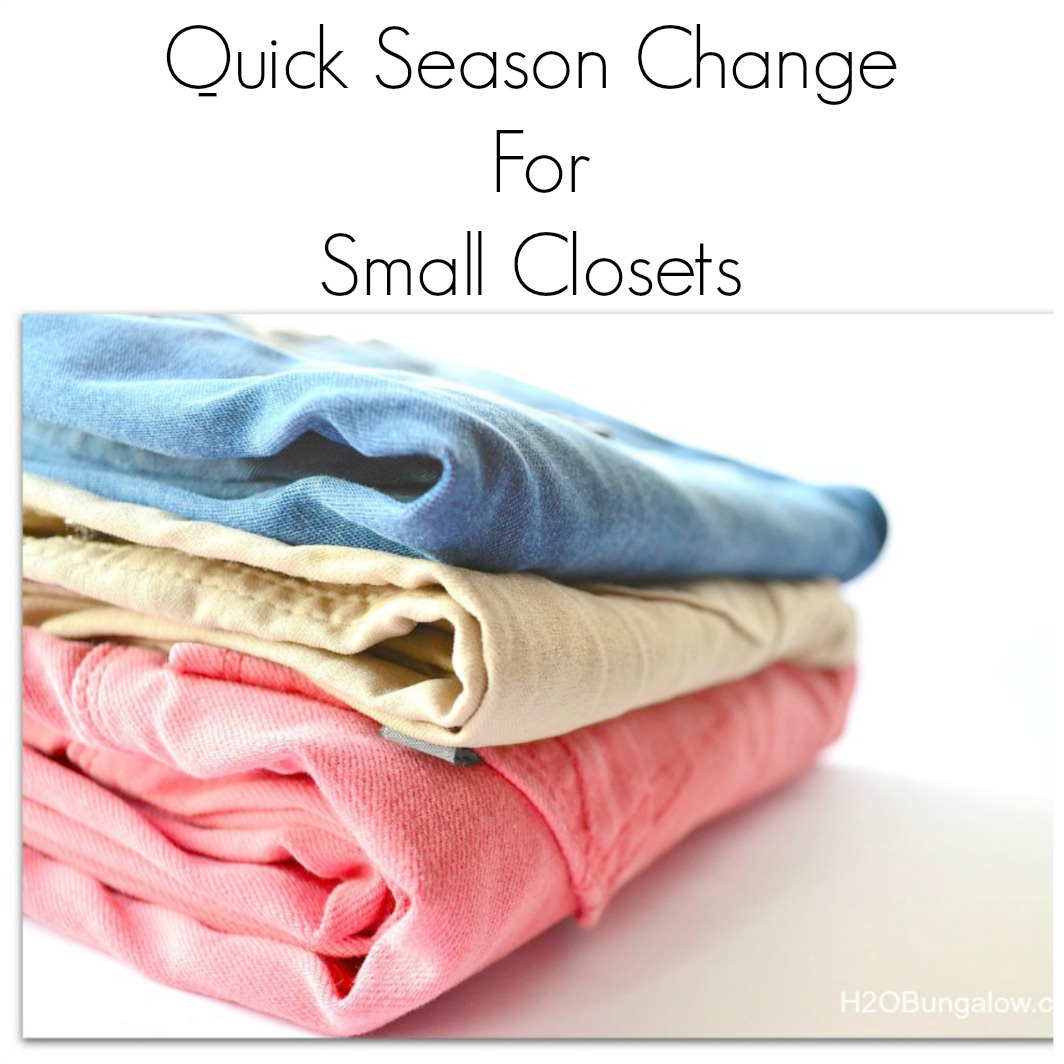 I just finished rotating my clothes closet for the season. I powered through everything in about an hour. I'm relieved and happy it's done. Honestly, I'm not sure why I kept putting it off..it was easy. So easy this year that I wanted to share my change of season tips for small closets just in case you still have this chore on your "to do" list and need some motivation 🙂
The weather has been so crazy this year with hot and cold snaps. I didn't want to pack away anything I might need one more time. Then I got busy, and well, just kept putting off rotating my closet for the next season. But with only a small closet, changing the wardrobe for different seasons isn't optional…it's mandatory.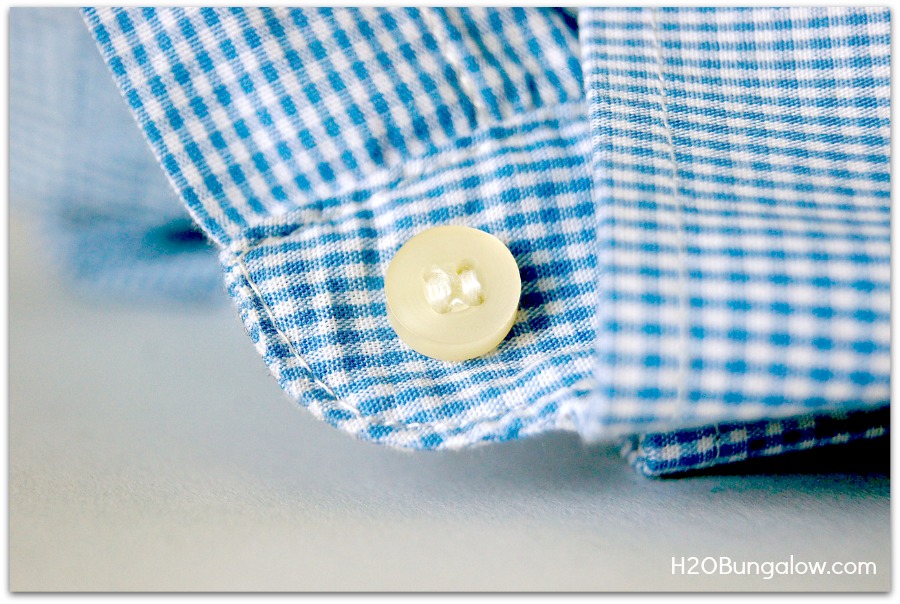 Living with a small closet has its benefits and drawbacks. It's tough to fit everything in a small closet, coats take up way too much room and it's hard to find your favorite blouse when everything is hung tightly together. Of course, the flip side of that is small closets promote being organized and make it hard to hoard clothes past their prime. One of the biggest benefits I see is seasonal closet changing in a small closet can be done quickly.
Here's my tips for Spring closet cleaning for small spaces and how I changed out my entire wardrobe, dresser and closet in about an hour.
Weed it out
I started with my dresser. Empty one drawer at a time. Sort everything into 4 piles
Pack away
Donate
What stays gets put back in the drawers
What was I thinking also known as time to let it go pile
Next, you'll start weeding out your closet. Use the same 4 categories as before.
Pull out what will be packed away for the season
Set aside any item you'll donate
Leave any item that will stay for this season hanging in your closet
Let it go pile
Next, you'll bag or box up the donation items and put by the front door so you can easily take them with you on your next trip out. Fold all of the past season items and put them in a basket or bin to carry them to their off season storage place.
Un Pack and Pack it up
Our off season clothes are stored in plastic bins in the garage for now. I have one for shoes, outer wear like coats and sweaters, one for tops and bottoms, ect. I lined my bins up with the lids off. I quickly pulled out what I needed for the new season and repacked the boxes with the items I pulled out from my closet and drawers. Popped the lids back on and stacked them back in place.
I keep the end of each of my boxes labeled and facing out. If I need something I've packed away, I'll have no trouble finding it.
Our laundry "room" is currently in the garage. I simply took the pile of newly unpacked clothes and popped them into the washing machine to get rid of that stored for a season not so fresh smell.
And Viola! I was done.
It was so easy and so fast this year I wanted to share my change of season tips for small closets.
I was more organized and spent far less time this year than I ever have in the past. Swapping out clothes for the season is not rocket science, it can be easy or a hassle. I'll take the easy route.
Do you have any special tips or tricks for changing seasons with your closet?

Don't miss a single creative idea I share! Click here to get my posts sent to your mailbox or follow here on Bloglovin. Either way, keep in touch!