A few weeks ago I realized how hard I had to work to open and close our windows, once I saw the tracks I knew what the problem was. Todays DIY project is a quick way to clean window and door tracks in 6 easy steps.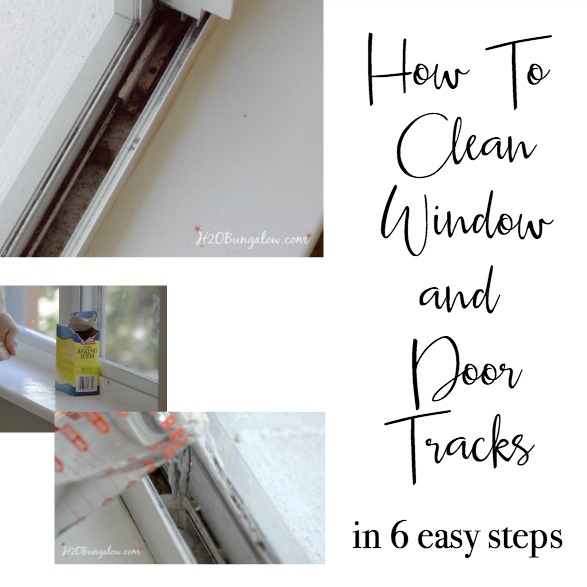 It's a lot easier than you'd think and you can do it using a few simple ingredients found in your kitchen.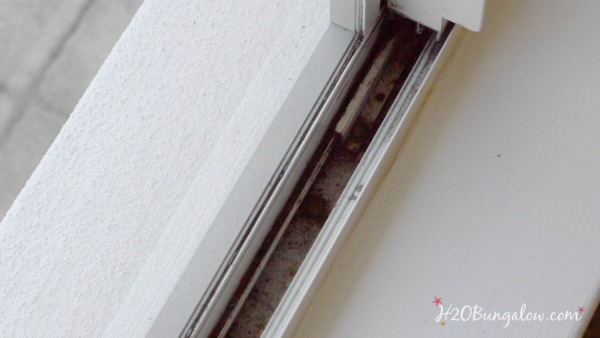 Yuck! Dirty window and door tracks are annoying and look awful. I made a video with step by step instructions to share how easy it is to clean window and door tracks.
Step 1. Gather the supplies you'll need to clean your window or door tracks. The best part is you won't be using harsh chemicals and you probably have everything already.
vacuum
white vinegar
baking soda
paper towels
warm water
paper towels or clean rags
brush
Step 2. Vacuum the tracks while using the brush to dislodge whatever caked up dirt you can.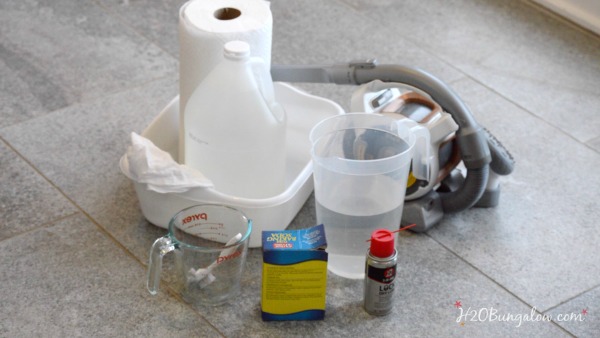 Step 3. Sprinkle some baking soda into the tracks and follow it up with white vinegar. The video shares how much to use and shows how the fizzing action helps to dislodge the stubborn dirt in the tracks.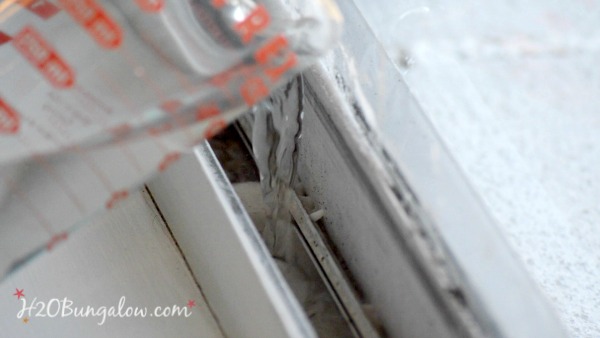 Step 4. Rinse thoroughly with warm water. Vinegar can be corrosive so you'll want to be sure the entire area is rinsed really well.
Step 5. Use paper towels or clean rags to dry the tracks completely.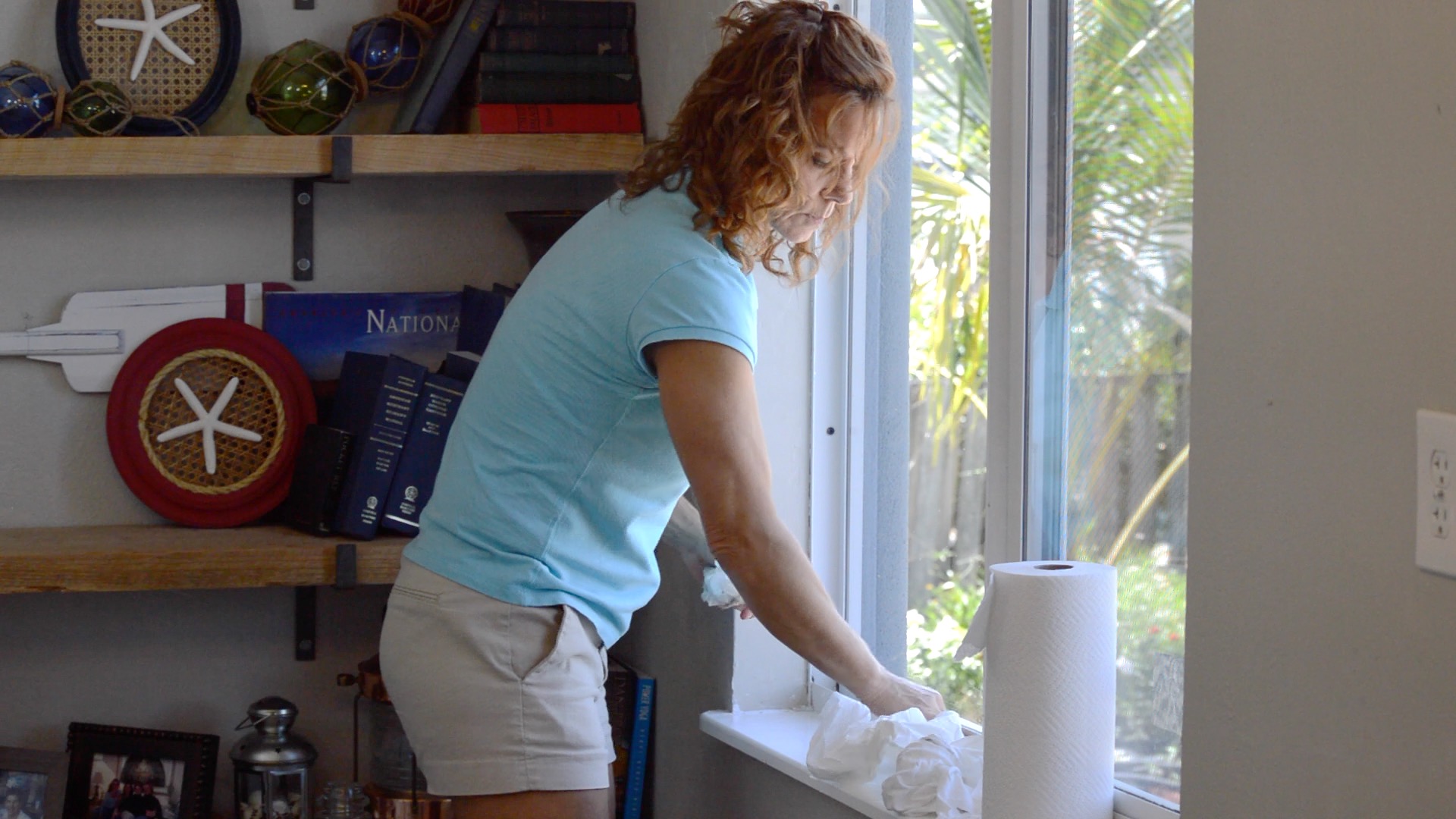 Step 6. Once you're done rinsing and drying the tracks the next important step is to lubricate them. I used 3-IN-ONE Lock Dry Lube. It dries clear, isn't sticky and won't attract dirt which makes it great for freshly clean window and door tracks. This helps them glide better and treats the area to help protect it.
A little goes a long way. I also used Lock Dry Lube in my post How To Lubricate Door Locks , on squeaky hinges and our rusty barbecue grill wheels so I could move it away from the window for this post 🙂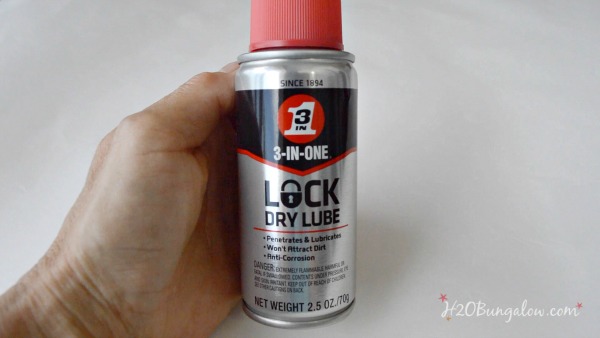 It's much nicer to walk by clean window and door tracks now, they look so much better!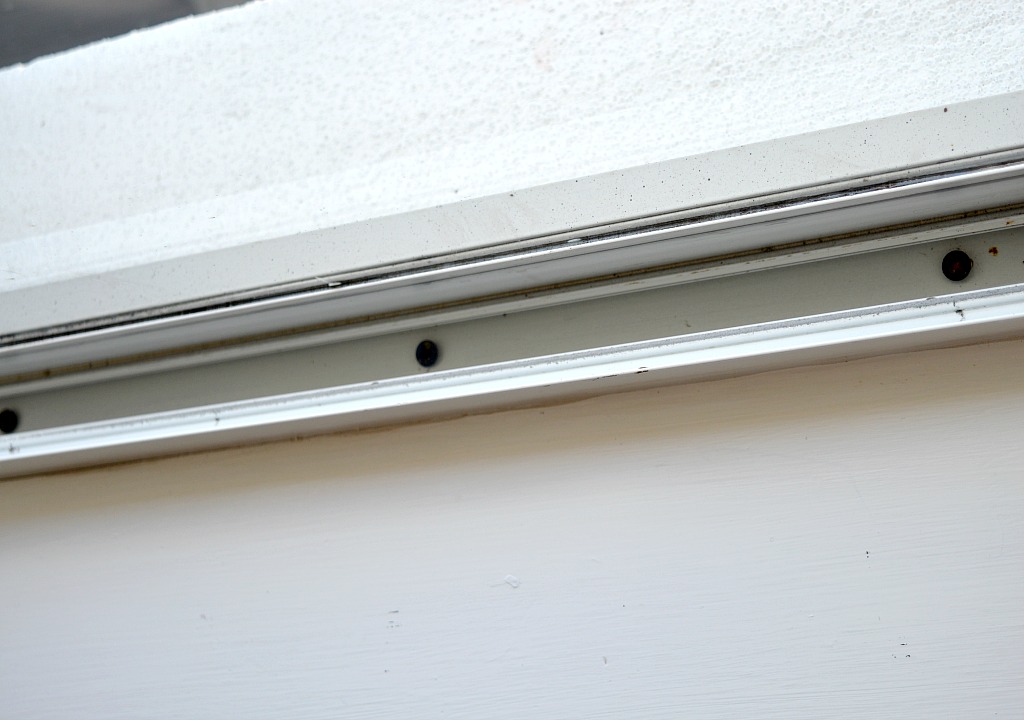 This is a simple DIY project, I need to put it on my seasonal to do list. If you do too I made a simple graphic you can use to save this tutorial to Pinterest for later:)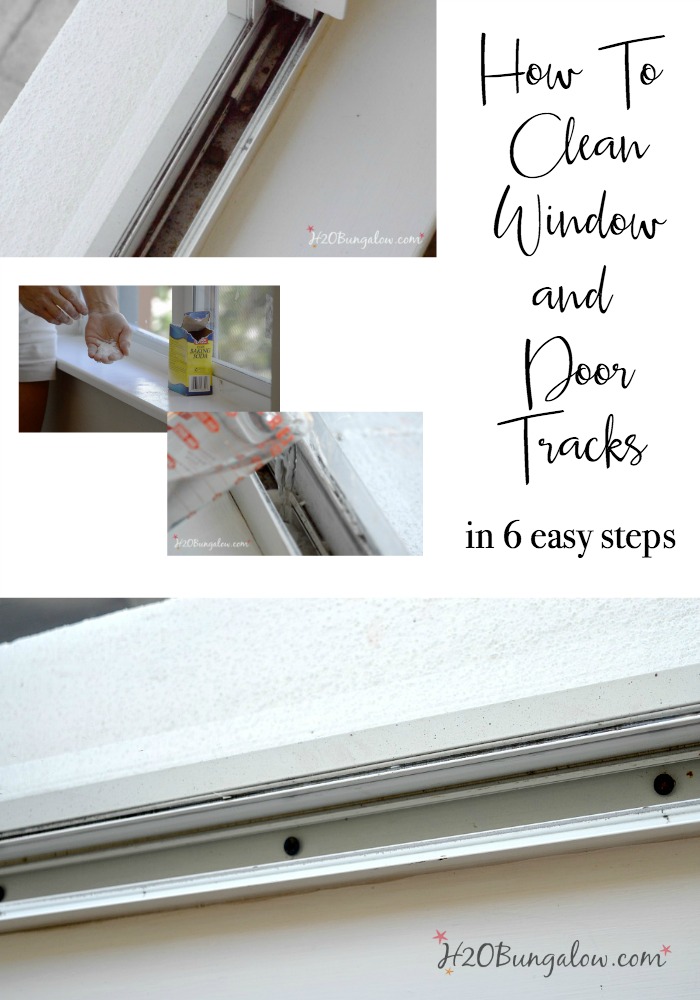 Looking for more ways to maintain your home with simple DIYs? Visit Handy U for lots more useful home DIY tutorials.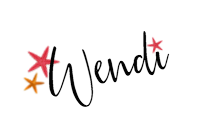 You'll find my project linked up to these fabulous parties!
Love a good dose of DIY home decor, home improvement, the challenge of woodworking and creative ways to make your home look fabulous?
Me too!
I'd love to share mine with you. Click here to sign up for my post emails and I'll send a quick note when I have a new project to share.