Let's talk tablescapes and holiday table decorating today. As much as I plan on having a beautiful table decorated with all the holiday trimmings, I rarely do the shopping or DIYing to pull it off the way I want to in advance. Most of the time, I'm rushing around finishing the cooking, ironing the linens and pulling out tabletop decor all at once. Are you like this too? I've gotcha covered friends, with a coastal holiday tablescape and 18 more great table ideas that cover everything from traditional to rustic styles just in case beachy isn't your thing.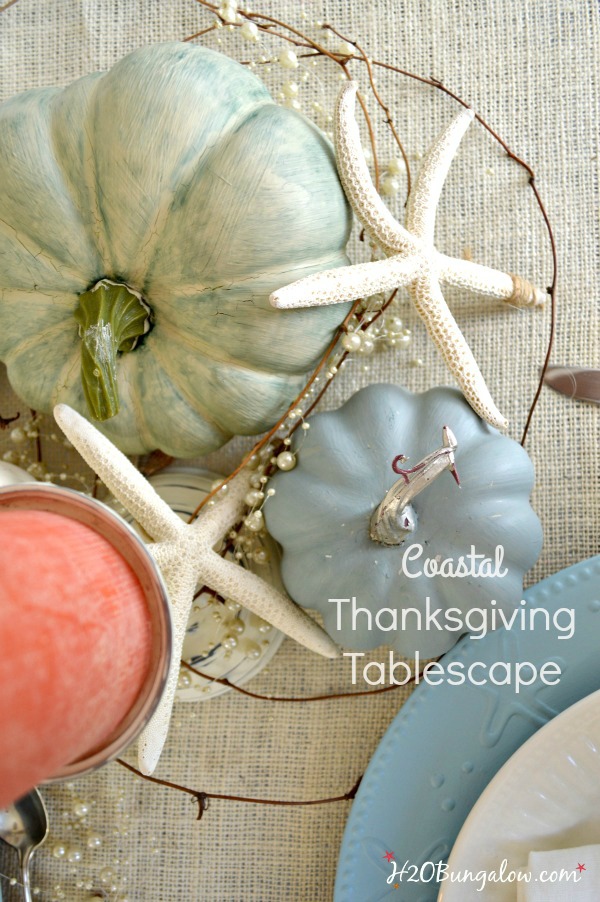 This year will be special, and I'll be prepared
…on time.
And I'll help you do it too.
Because a group of talented DIYers got together to share their tabletop decor, holiday centerpieces and stunning tablescapes. Just in time for the holidays and packed with ideas to inspire your holiday table this year.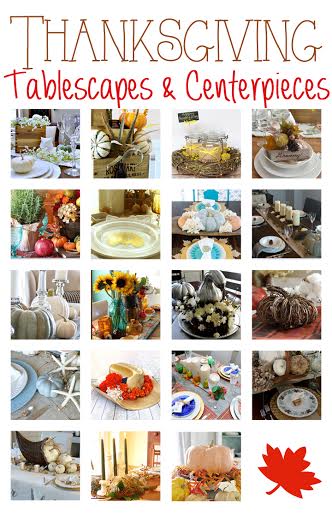 You guessed it, I went with a coastal holiday tablescape. But… If I left out the starfish, it would be a rustic casual Thanksgiving tablescape that could work anywhere:)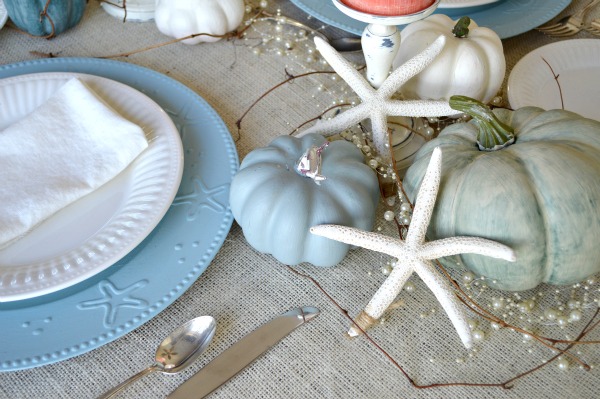 I made use of my painted pumpkins in muted colors.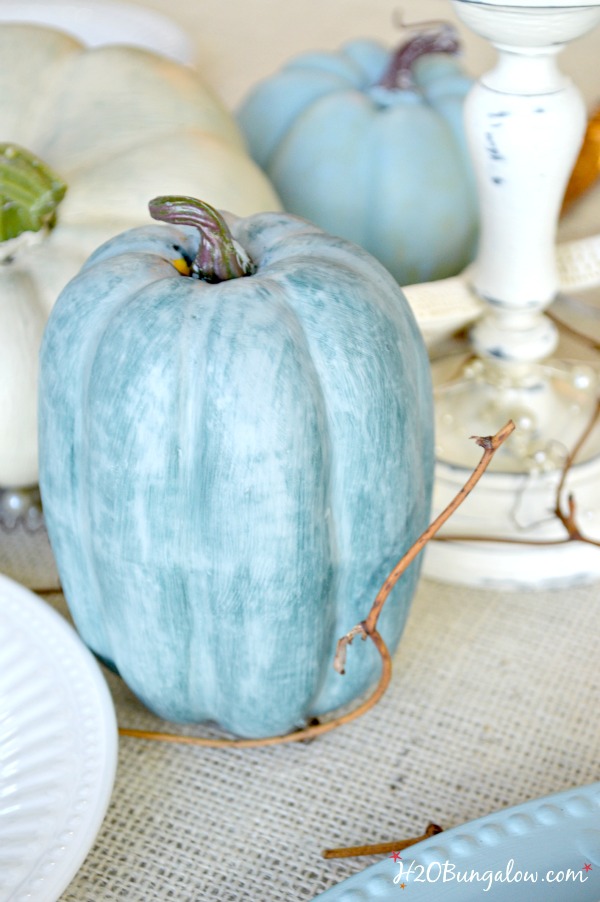 I Mixed elegant and casual elements like our family silver that has been around for several generations on a burlap tablecloth. A small grapevine wreath was easy to unravel by soaking it overnight. I wound it along with strings of pearls around the pumpkins.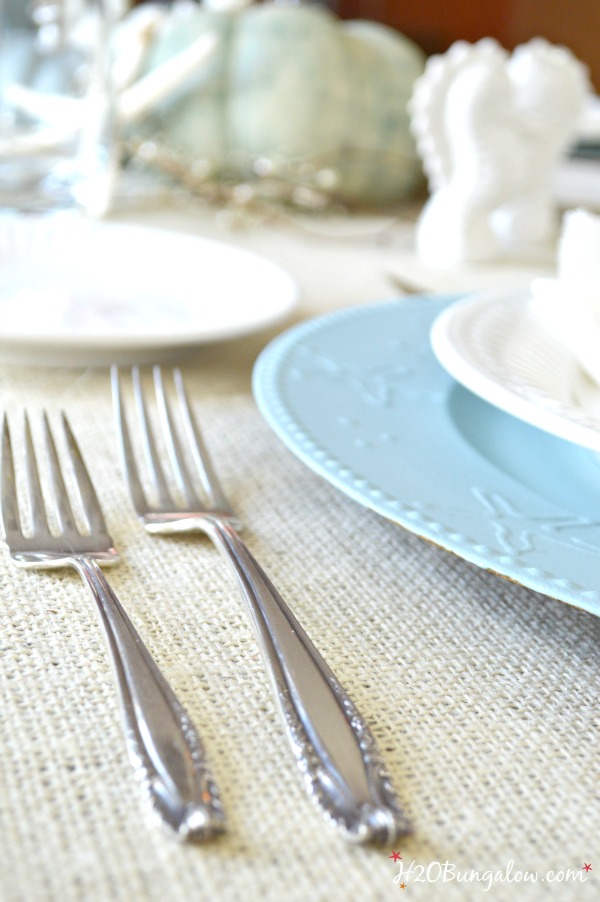 I made these darling coastal starfish chargers, here's the link to the tutorial.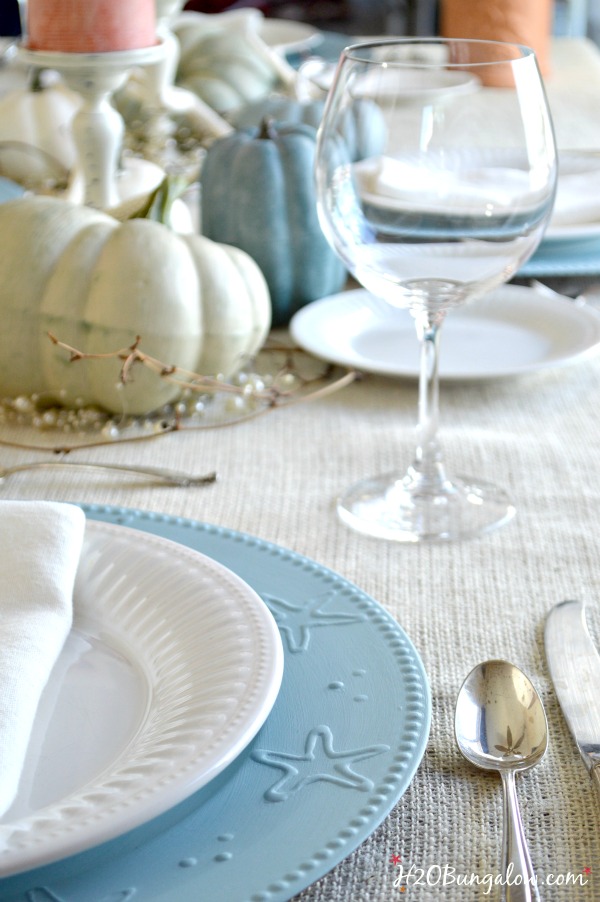 I don't have space to store a lot of tabletop and holiday decor. I love that I can incorporate some of my daily items in a festive holiday table setting.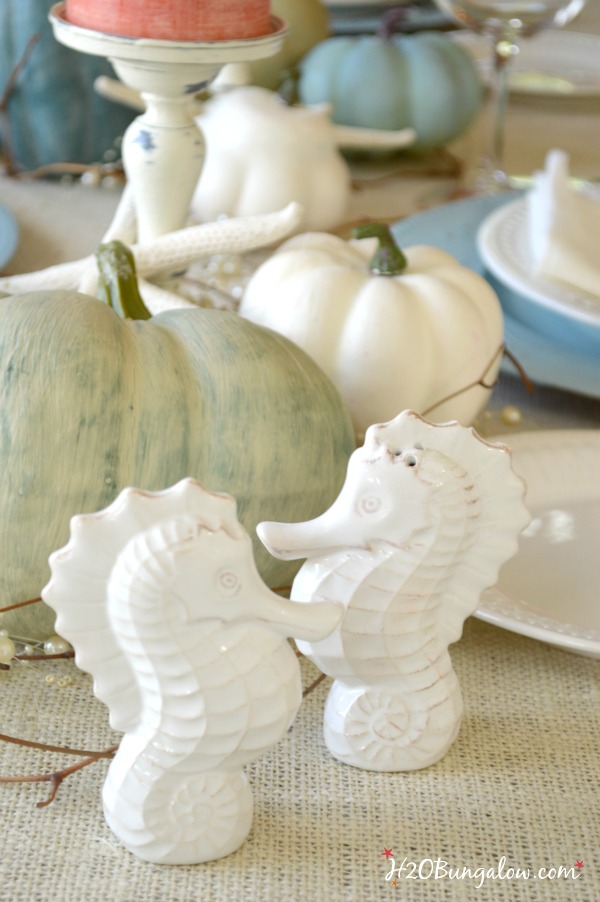 This year is kind of special since we'll have two Thanksgivings. One with DH's parents with this coastal holiday tablescape and one with the rest of our family and kids. It's like getting the best of both worlds.
Elegant and relaxing and then lots of commotion with kids running everywhere:)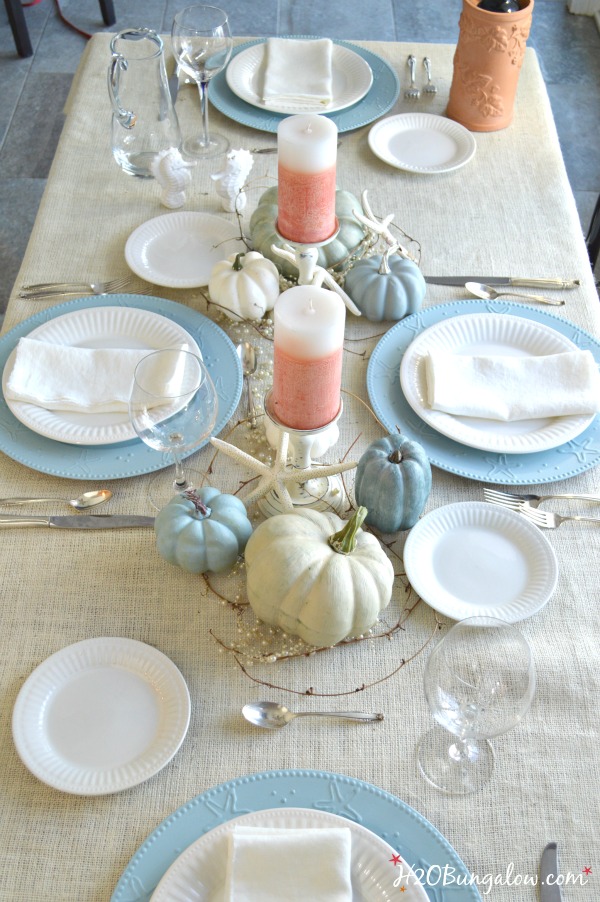 I love that I could use my pretty coastal holiday tablescape for a nice dinner with friends over a good meal and a nice bottle of wine just about any time of the year.
Are you ready for more holiday table decor inspiration?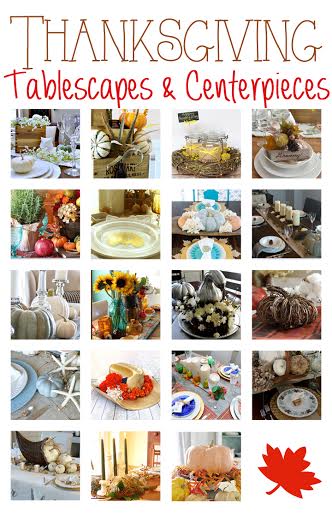 Click on these links to go to the other festive Thanksgiving tables-capes and centerpieces
Domestically Speaking – My Uncommon Slice of Suburbia – Cupcakes and Crinoline – Stone Gable – Inspiration for Moms – Yesterday on Tuesday – An Extraordinary Day – Town and Country Living – Major Hoff Takes A Wife – My Creative Days – Kaleidoscope of Colors – Dukes and Duchesses – H2O Bungalow – Our Southern Home – Sweet Pea – Morena's Corner – Hymns & Verses – Fresh Idea Studio – Restoration Redoux – Uncommon Designs