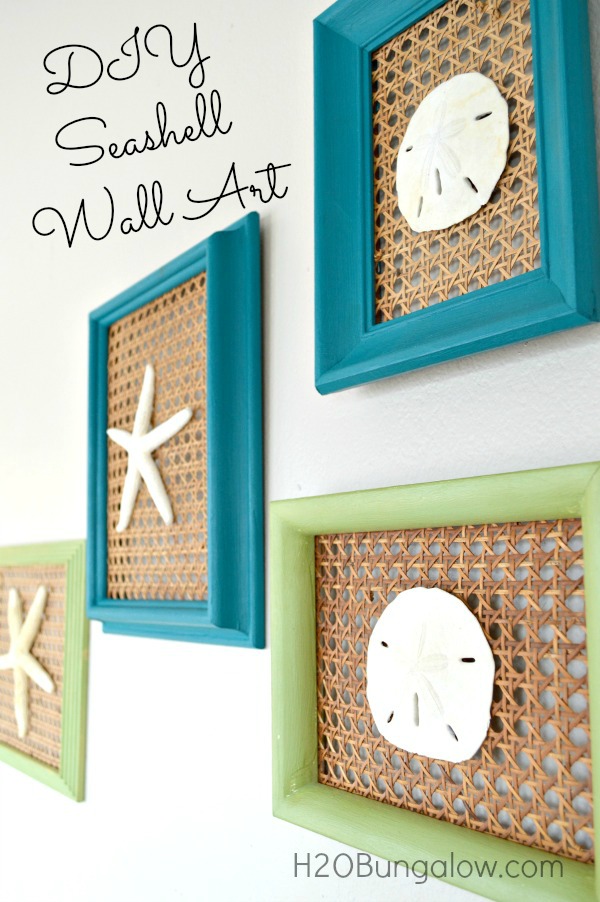 I made my coastal seashell wall art with the leftover cane from another project and a handful of seashells I had. One challenge I have in living here on the coast is that my collection of seashells continue to grow. To the extent that I'm running out of reasonable ways to display them. I fear I'm on the verge of becoming absurd and I'll have to admit I have a shell problem.
But, I can't help myself…
Even though I know I already have plenty enough shells… displayed in jars, on benches, inside and outside. I'm still compelled to pick up another pretty one as soon as I spot it.
I need a few creative ideas to use my shells. I'd tossed around the idea of mounting them and came up with this idea. What I love about my new DIY seashell wall art is it's a pretty and tasteful way to display my seashells.
You only need a few items to make coastal seashell wall art like mine.
Old Cane, mine was left over from a bench makeover
Flat seashells, starfish, sand dollar or other shell treasures you have handy 🙂
Hot glue gun
Painted wall frame
Start with a painted wall frame. I found a few good ones at our local Goodwill. You won't need the glass for this project.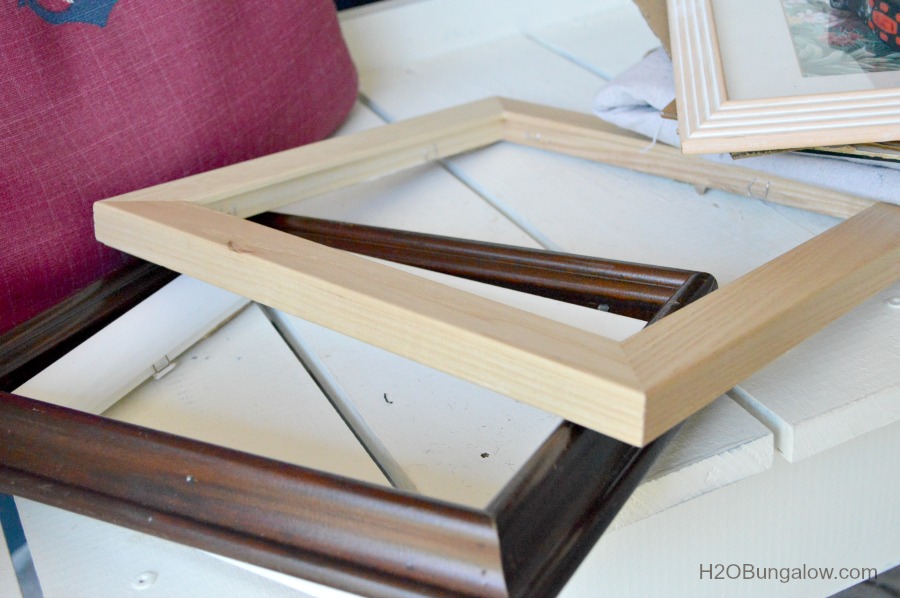 Use the cardboard backing to trace your frame shape onto the cane. I outlined my edges with a sharpie. Be sure to write on the opposite side you want to face out in your frame 🙂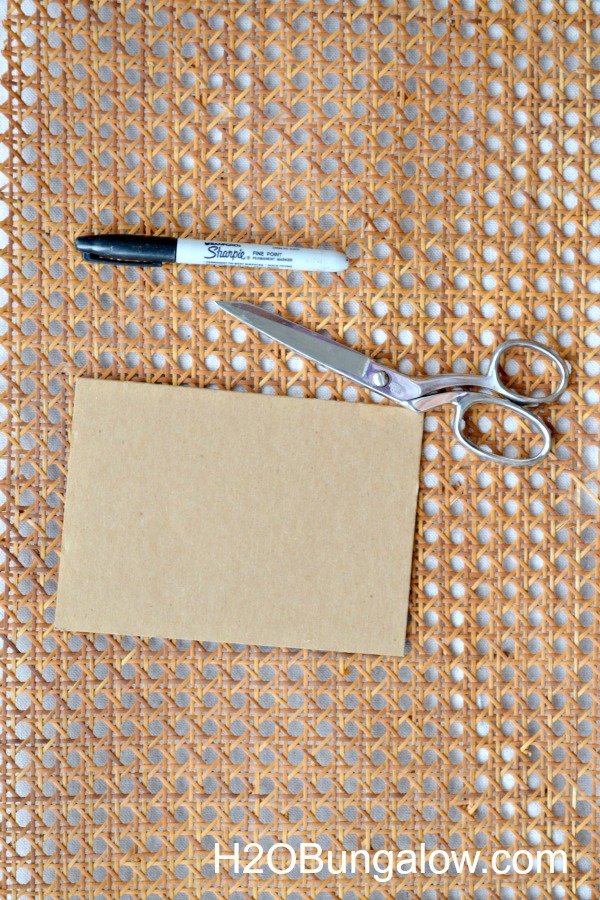 Hot glue your frame size piece of cane into the back of your frame. It worked best when I started on one end and worked my way around the frame, hot gluing a spot and holding it while the glue cooled.
Next, position your starfish or sand dollar onto the front. Flip over the frame while holding the shell with one hand in place. Hot glue from the backside of your shell. Glue a section at a time. Don't use too much glue. Gently press the cane backing and the shell together while it cools.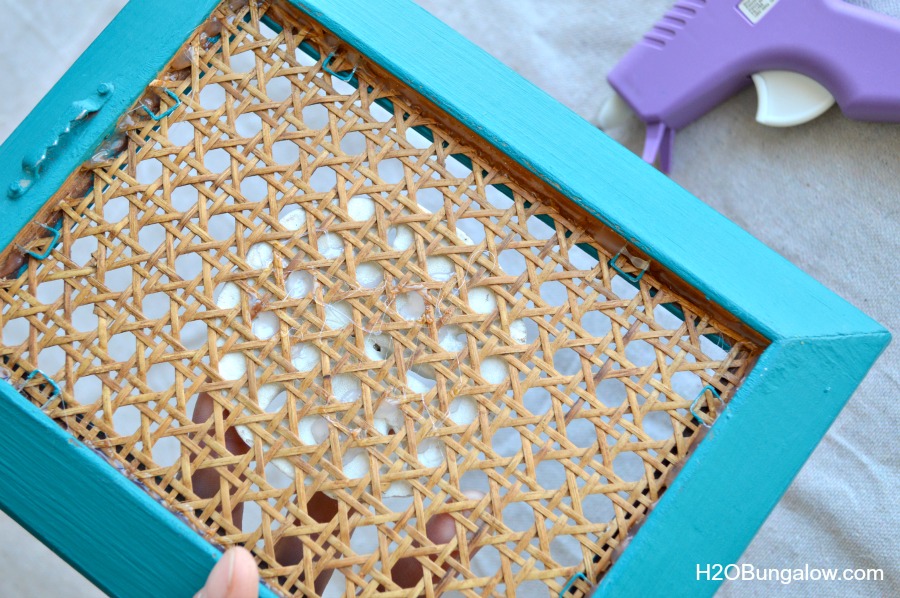 That's it, done! Hang your new coastal seashell wall art and admire how talented and thrifty you are.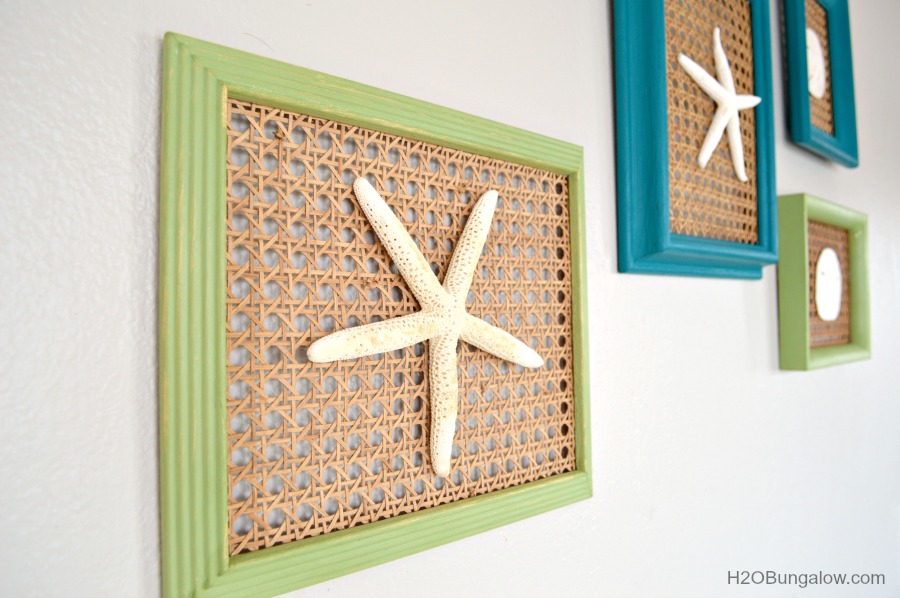 Or arrange a few in a small nautical vignette.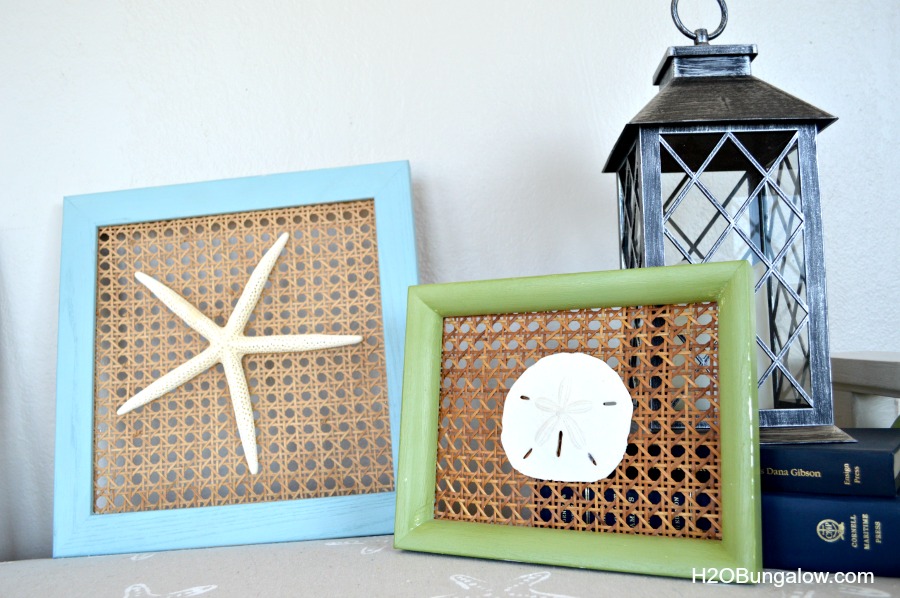 They look great stacked in front of my vintage mirror.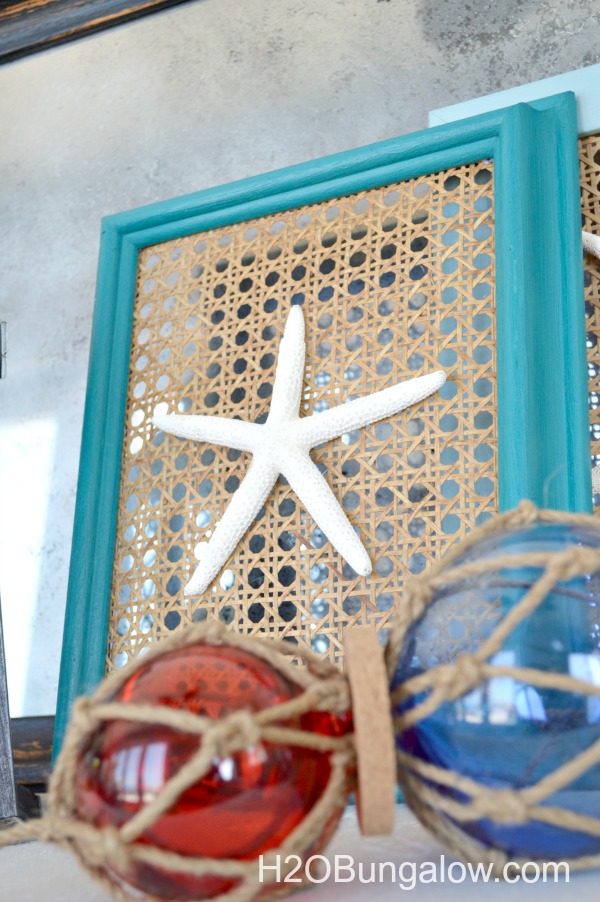 I love my finished coastal seashell wall art! They look great and would make a lovely and easy to make gift too.
I'm thrilled to have a new idea of what to make with the shells I've collected. If you're into shell ideas and want another one check out my conch shell fan pulls I made a few weeks ago. You can see this fun project HERE.
Do you have a stash of seashells that you could make something with?

Are you following me? Like, you know…my blog? What? Not following me yet?
Sign up for my posts via email HERE or Bloglovin HERE. Both are free!