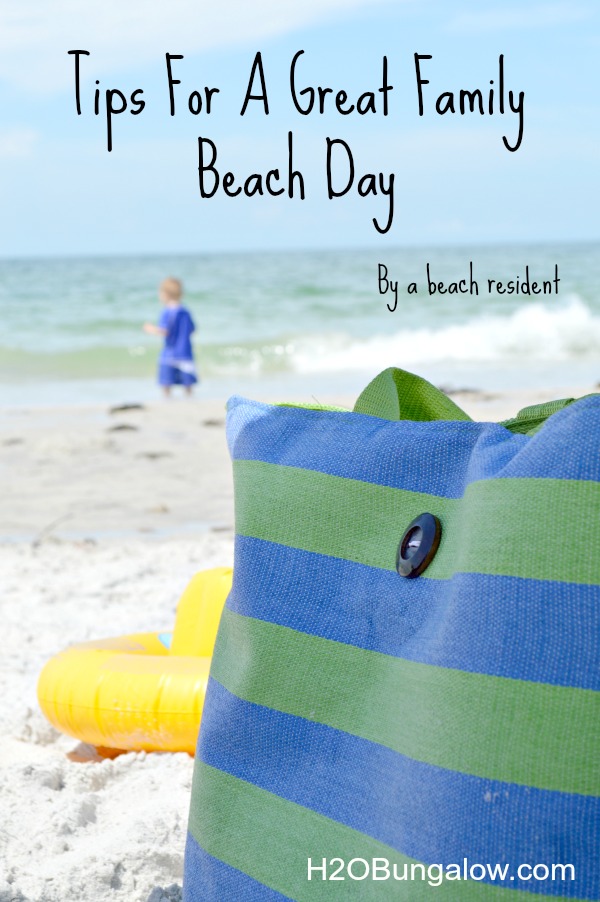 Today, I'm sharing tips for a great family beach day. My youngest son just graduated high school. We've had a fun and crazy few weeks with my kids, grandkids and parents visiting for the celebration. Living a few blocks from the beach makes it easy for everyone to spend plenty of time by the water, which is great because we love it too.
A little organization and planning go a long way to ensure a fun time for all. Planning a beach vacation or a family day of fun in the sun at the shore can quickly get overwhelming if your packing for a big group or don't do it often. It's no fun to find yourself overpaying last minute for an item at a beach tourist shop or realizing you've forgotten something important. I have a routine I follow for beach day packing that helps keep me organized so nothing is left behind and we can focus on having a great day at the beach and our company. I've become pretty good at packing beach bags since moving to the coast.
Without further ado….here's my packing list and tips for a great family beach day that I've found useful.
Bring a huge, lightweight mesh or similar type bag. Sometimes I bring two. Because there's always more to carry to the beach than you think you have.
Wear flip flops or water shoes. Hot sand can burn, especially for tender little feet.
Pack lots of sun protection. broad spectrum sunscreen that is water-resistant and remember to reapply often especially after being in the water. We also use UV protection umbrellas, hats and a light cover up. UV protection swimsuits are great for the little ones too.
Have hand sanitizer in case public restrooms don't have soap.
Disconnect from the electronics and enjoy the day, your surroundings and most importantly special family time.
Activities like, cards, dice, flying a kite, beanbag toss, bubbles, making sand castles and digging for sandcrabs are fun activities that the family can enjoy together.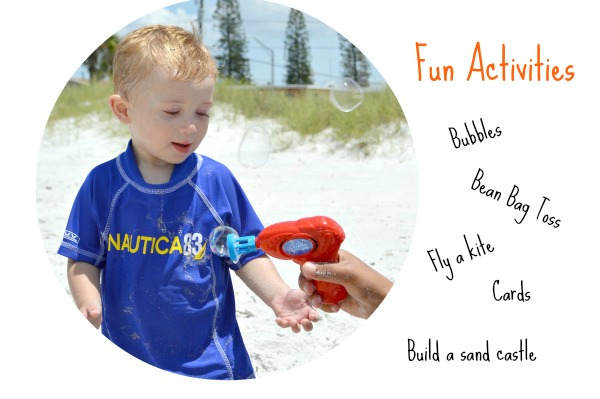 A little conditioner mixed with water in a spray bottle helps keep hair in place for ponytails and hats. It's also a terrific detangler to help brush hair after swimming in salt water.
Wrap sandwiches individually in a paper towel or napkin and place them in a larger plastic bag. Everyone gets a napkin with their sandwich.
Don't feed the birds. Seagulls get aggressive and they call all of their friends over to eat. Besides..they poop every 15 minutes. Do you really want a gaggle above your head and towel?
Pack a trash bag and a few extra ziplock bags for cell phones, wet bathing suits, etc. Be sure to take all of your trash with you when you leave.
Baby powder is great for getting sand off of skin. Sprinkle onto sandy hands and feet, it should brush off easily. This is a must if there aren't showers to wash feet and hands off.
There's something about the smell of fresh air and sound of waves that instantly relaxes the soul. A day at the beach with friends or family can be loads of fun. I cherish the family time and love playing with my grandkids. I miss them already just writing this post 🙂 I hope that sharing my tips for a great family beach day helps you to organize in advance and prepare for your family beach day. It's so much easier to relax when everyone is having a good time and that's what family beach days are for!
I love learning new things from my readers and friends. Do you have a favorite beach tip you'd like to share? Share it in the comment section below!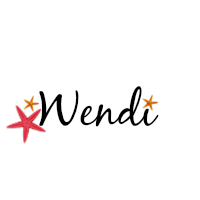 Don't miss a single creative idea I share!
Love my posts? Click here to get my posts sent to your mailbox or follow me here on Bloglovin.
Following H2OBungalow on Facebook? It's one of my favorite places and I share lots of extra projects, inspiration for the home and content I don't share anywhere else.
Love Instagram? Me Too! Follow H2OBungalow on Instagram and see my projects in process and lots more.
Linking up here: Between Naps on the Porch, Cedar Hill Farmhouse, Thrifty Décor Chick, https://refreshrestyle.com/ , MondayFunday, Maybey She Made It,, Create Link Inspire, Just a Girl and Her Blog, Savvy Southern Style Weekend Craft, Cherished Bliss, https://www.flusterbuster.com/, Happy Housie Work It Wednesday Canary Street Crafts, Pin Junkie Tatertots and Jello