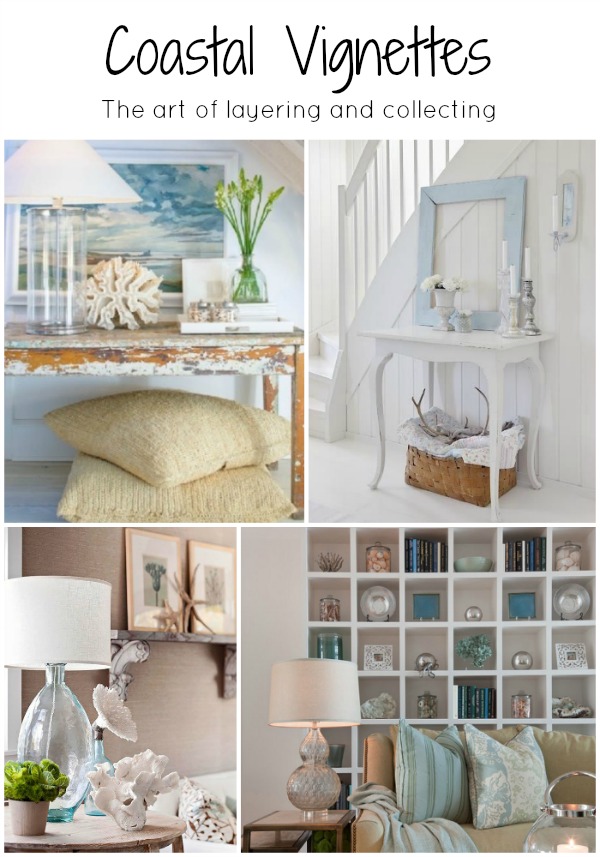 I've been uncharacteristically quiet this week. When my girls were little that usually meant trouble. On one hand I'd be thankful for a moments peace and quiet…and on the other hand I'd worry they were getting into mischief. Nope, I haven't found new trouble and I'm not having another Lucy moment. I've been working on a doozie of a project the past several days, and it's not quite ready for me to share. In the meantime I thought I'd share something pretty, a few coastal vignette favorites from my coastal Pinterest board.
I fell in love with these coastal vignettes the moment I saw them.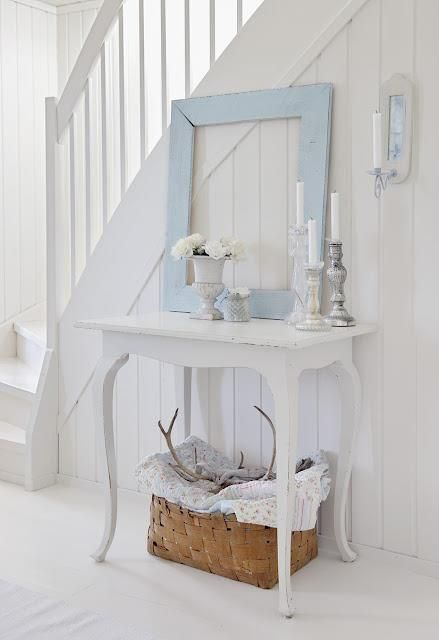 Old, worn and vintage items along with plenty of texture from natural elements are my personal favorites.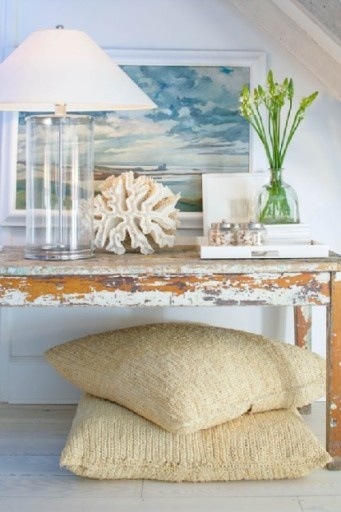 Vignettes, like individuals, are all different and don't necessarily have to be chippy, worn or vintage. This coastal vignette is stunning in blues, silvers and white in no particular order. Notice even the books were selected for their jacket colors in this wall cubby display.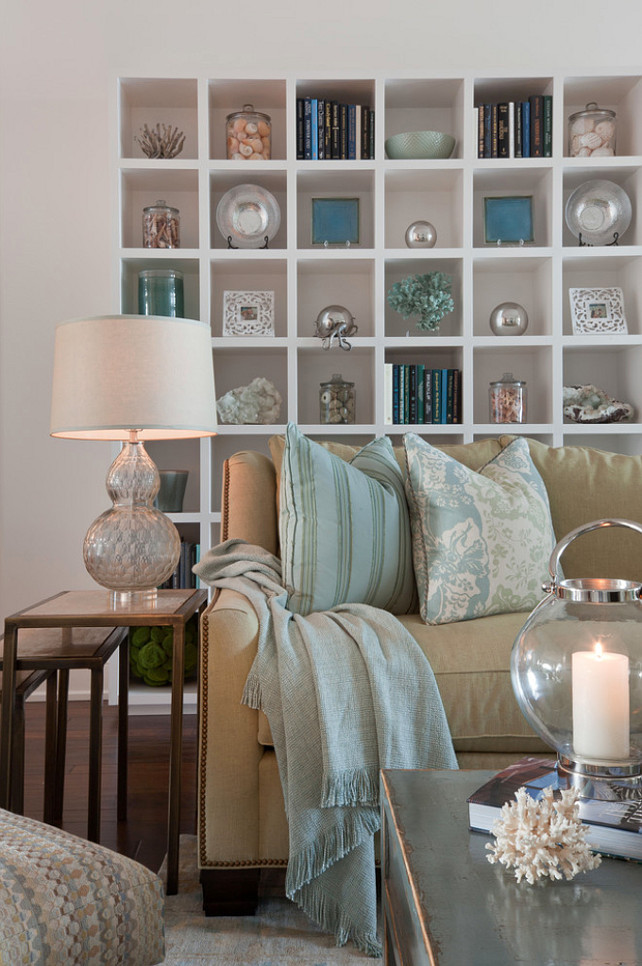 Most importantly, vignettes of any style don't need to be expensive. You can shop your house, pull together a little collection of favorite items and have fun layering a display.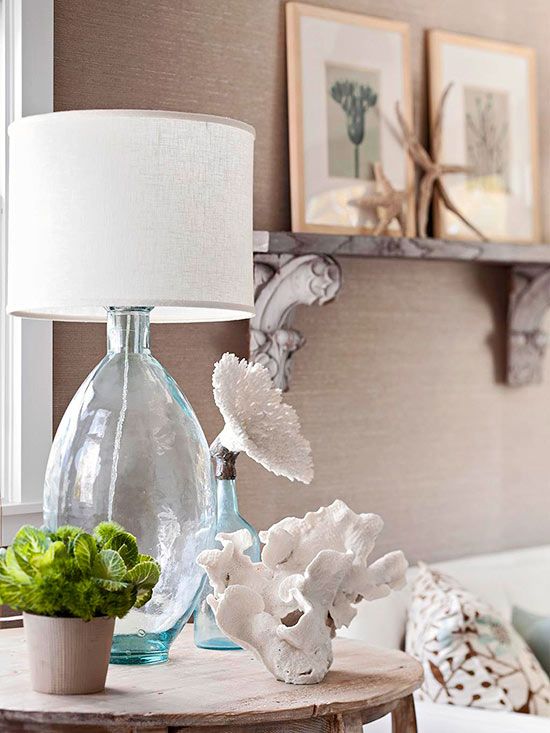 Do you love coastal vignettes as much as I do? Are there any places in your house that a vignette would elevate and bring attention to?
I hope you've enjoyed my visual today… I never mind having a reason to browse my Pinterest boards. They always inspire me.
Follow me, H2OBungalow, (Here) on Pinterest if you love coastal inspiration too.
Be on the lookout in the next day or so to see what I've been up to! I think this project may be one of my best and most colossal projects ever!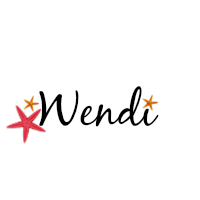 Don't miss a single creative idea I share!
Love my posts? Click here to get my posts sent to your mailbox or follow me here on Bloglovin.
Following H2OBungalow on Facebook? It's one of my favorite places and I share lots of extra projects, inspiration for the home and content I don't share anywhere else.
Love Instagram? Me Too! Follow H2OBungalow on Instagram and see my projects in process and lots more.