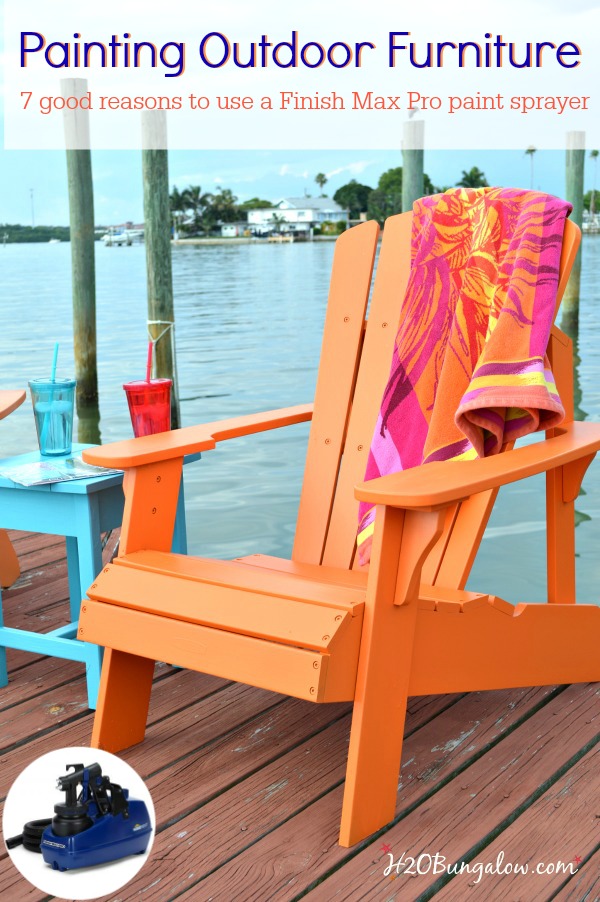 I love paint and painting. Not all painting projects are fun though…even to me 🙂 The idea of spending hours with a paint brush getting into nooks and crannies in the hot weather, that would be last on my list of fun things I like to do. I've had several painting conversations lately with friends and family members. Mainly over the best way to tackle painting outdoor furniture. Everyone I spoke to had the same questions. After sharing the same answers a few times, I realized these are common questions. Today, I'm sharing my expertise and a quick video on how easy it is to paint outdoor furniture with a paint sprayer, particularly the Finish Max Pro paint sprayer, which is what I use and swear by for the quality and ease of use. Be sure to check out How to Spray Paint Metal Furniture.
Before I had my Finish Max Pro, I'd wanted a paint sprayer for the loooongest time. I had no idea if I'd like one, if it would work well, save me any time or just be a huge hassle to use. But, I knew the finish I could get would be superior to anything I could get with a brush. I got my Finish Max Pro paint sprayer last fall when I was painting the trim and doors for our bathroom renovation. As soon as I tried it out, I knew it was the right machine for my needs.
These are my top 7 reasons to paint outdoor furniture with a paint sprayer and I made a quick video to share how easy it is to use the Finish Max Pro. Warning! This is not a glamour video… it's me, in painting clothes and no make-up with the sun in my eyes. But, what you will see is how easy the Finish Max Pro is to use and how to use it.
My top reasons for using the Finish Max Pro paint sprayer.
#1 . It's fast. I painted all four of my chairs in a few hours.
I haven't been able to plan many big outside jobs since we've had so many rain days here on the west coast of FL this year. It seems every day the weather reports are showing rain,chance of rain..thunderstorms.. ugh. These chairs have waited for a makeover all season long! I painted all of them in a morning, they dried to the touch and I stored them in the garage to let the paint cure before the afternoon showers arrived.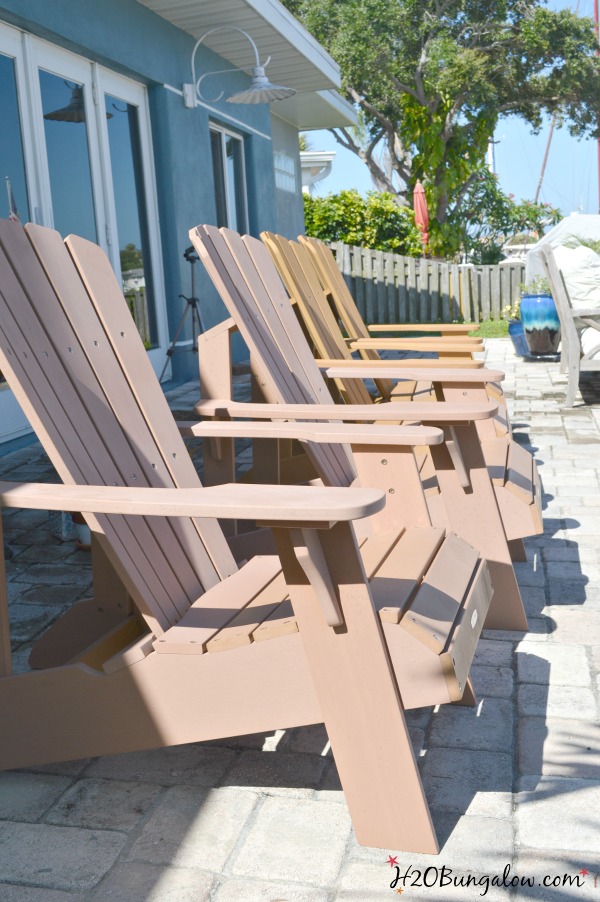 #2. It works well in a tight space. Since I started landscaping the front yard, I don't have much room to paint anymore.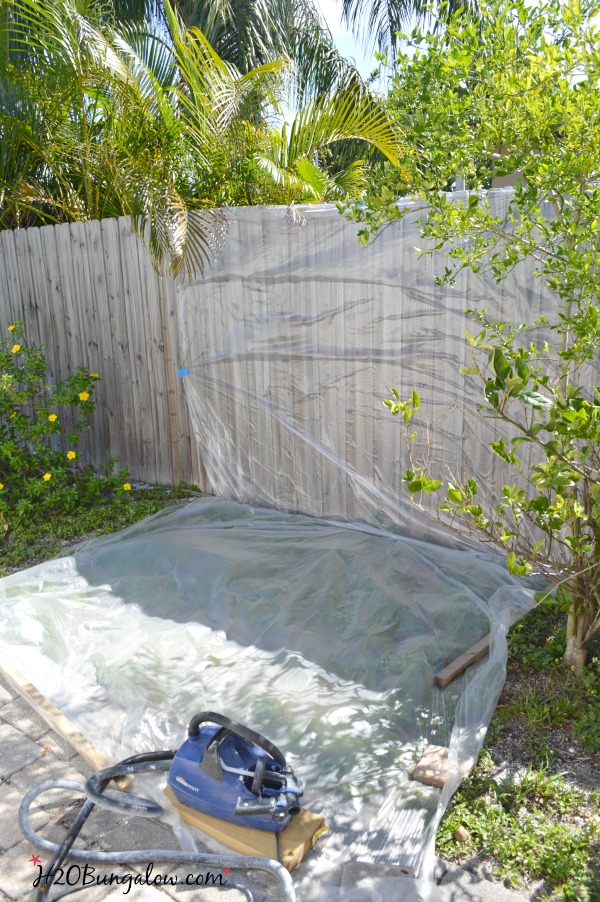 #3. It doesn't make a big mess, there's hardly any over spray.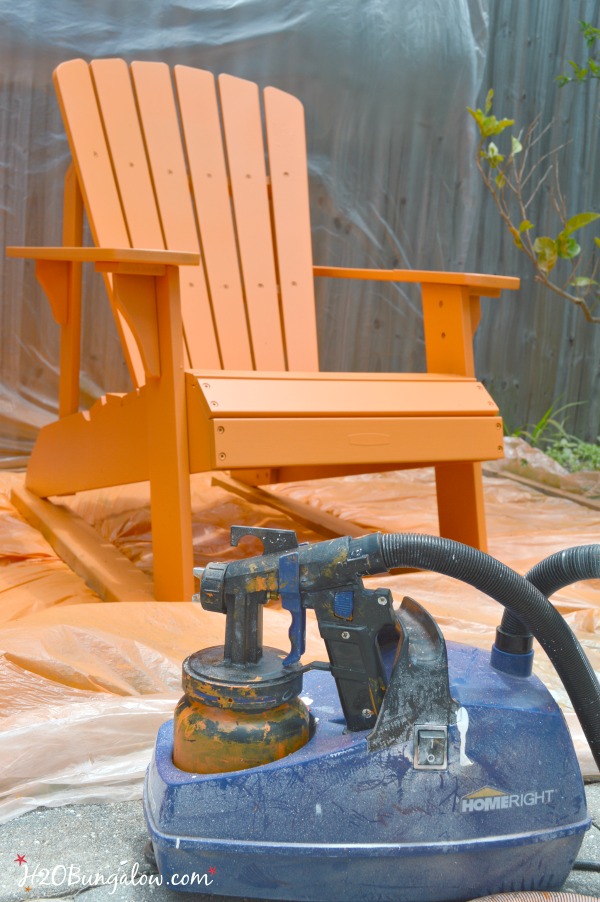 #4. It easily gets where brushes don't. I saved hours and hours of hand painting little nooks and crannies.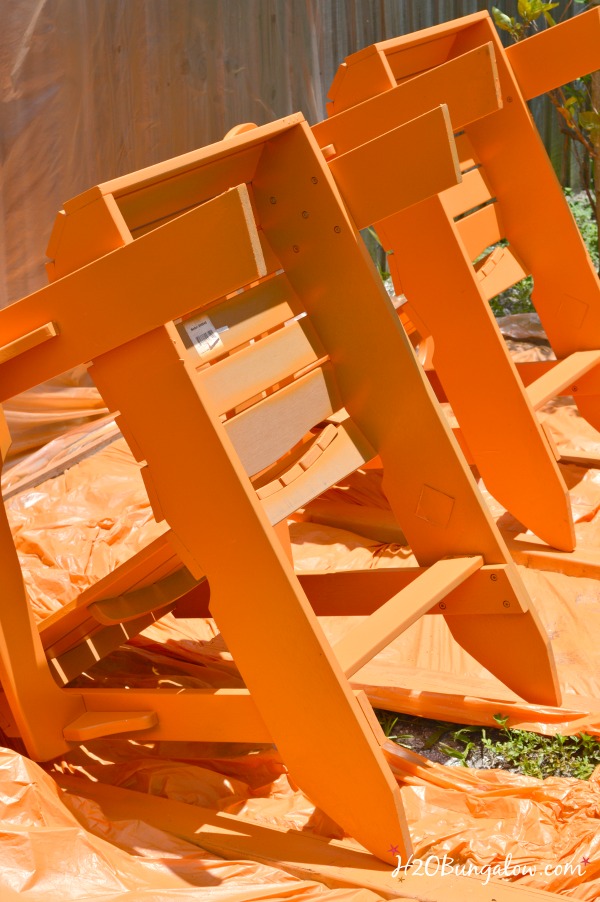 #5. Who doesn't love a perfect, professional looking finish?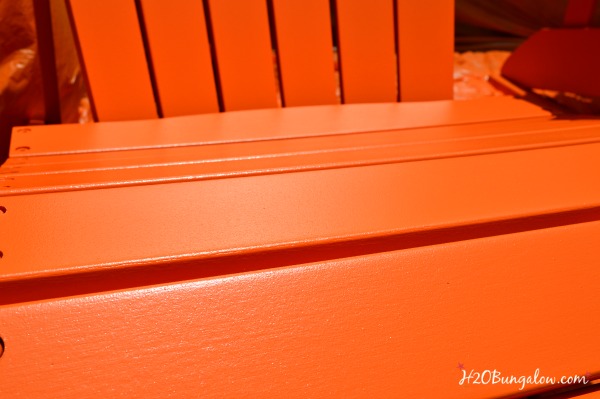 #6. Clean up is easy. Soap and Water in a bucket.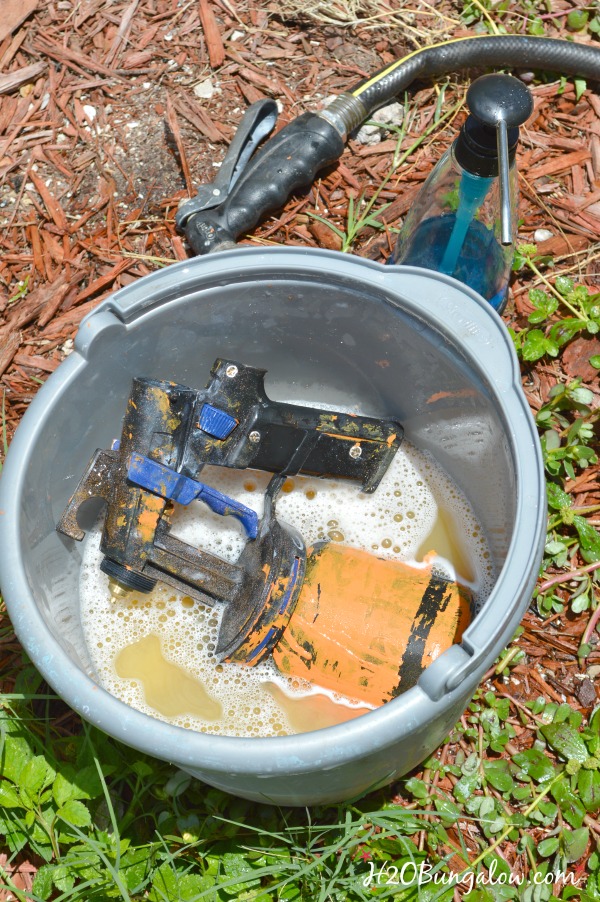 #7. The Finish Max Pro paint sprayer and replacement parts are affordable and easy to find.
For all the reasons above, I recommend using a paint sprayer to paint outdoor furniture and I highly recommend the Finish Max Pro.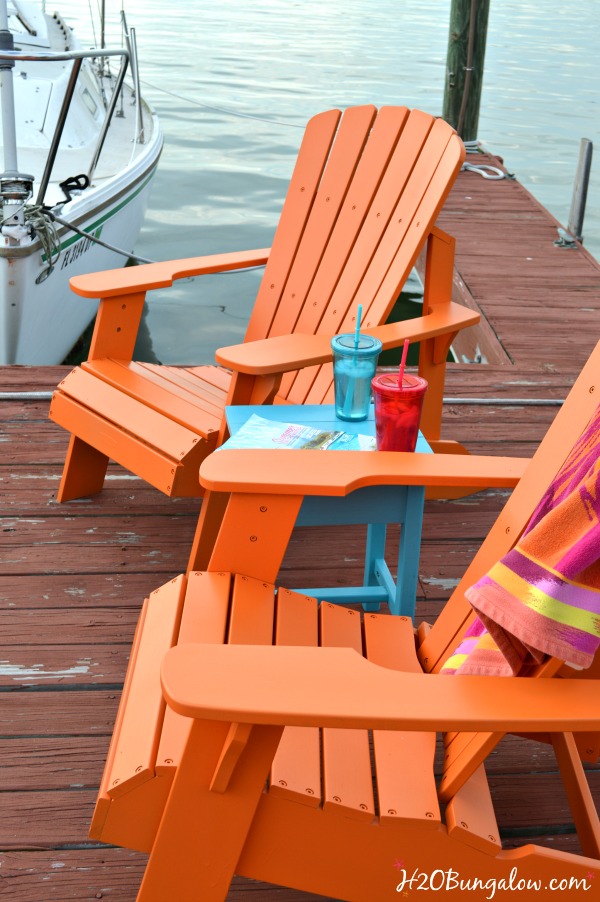 It gives me more time for relaxing.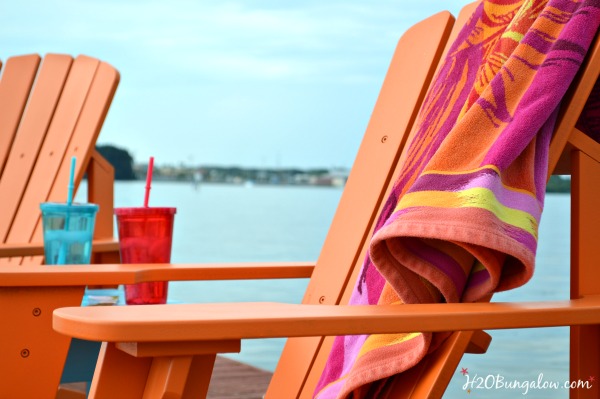 Time for watching the dolphins and stingrays swim by.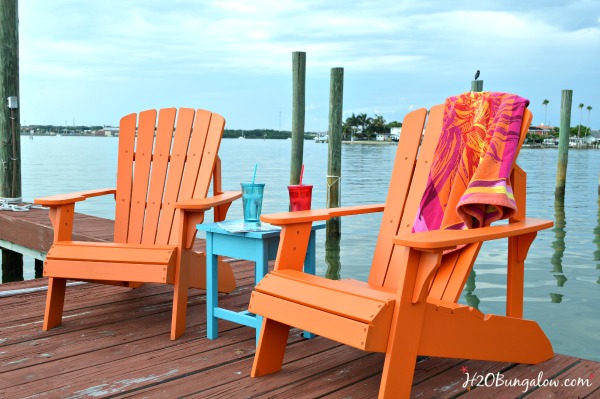 When it's not raining of course 🙂
What fresh summer color would you pick to paint outdoor furniture with a paint sprayer?
You can find more information about HomeRight and their full product line HERE.
As you might have guessed this is a sponsored post, I was provided product and, or compensated for sharing this information. All opinions, craftiness, and projects are 100% my own and never for sale. I'll only share items I think have value for my readers.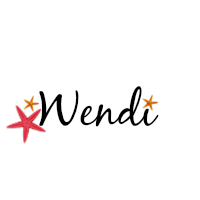 Don't miss a single creative idea I share!
Love my posts? Click here to get my posts sent to your mailbox or follow me here on Bloglovin.
Following H2OBungalow on Facebook? It's one of my favorite places and I share lots of extra projects, inspiration for the home and content I don't share anywhere else.
Love Instagram? Me Too! Follow H2OBungalow on Instagram and see my projects in process and lots more.