Today I have a cowhide chair makeover to share with you guys. I just finished this cowhide accent chair for the three legged table in the North House and I'm loving the combination of the vintage oak chair with a hide seat. Find it and other projects on the North House #54 Home Tour.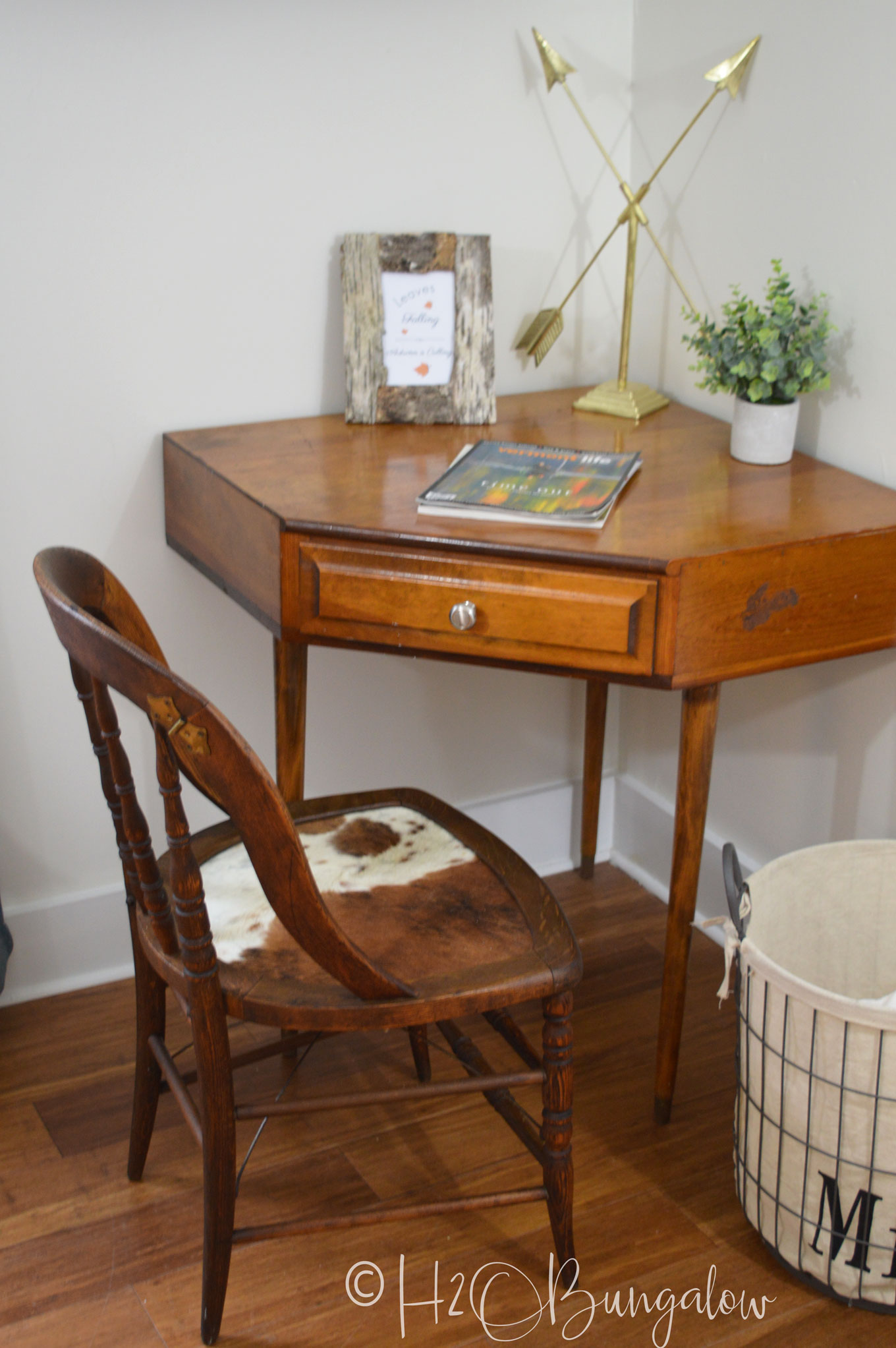 Remember a few weeks ago when I shared this old chair on Facebook? Are you following me on Facebook yet?
Anyhoo, friend gave this awesome chair to me. It had been sitting in his workshop.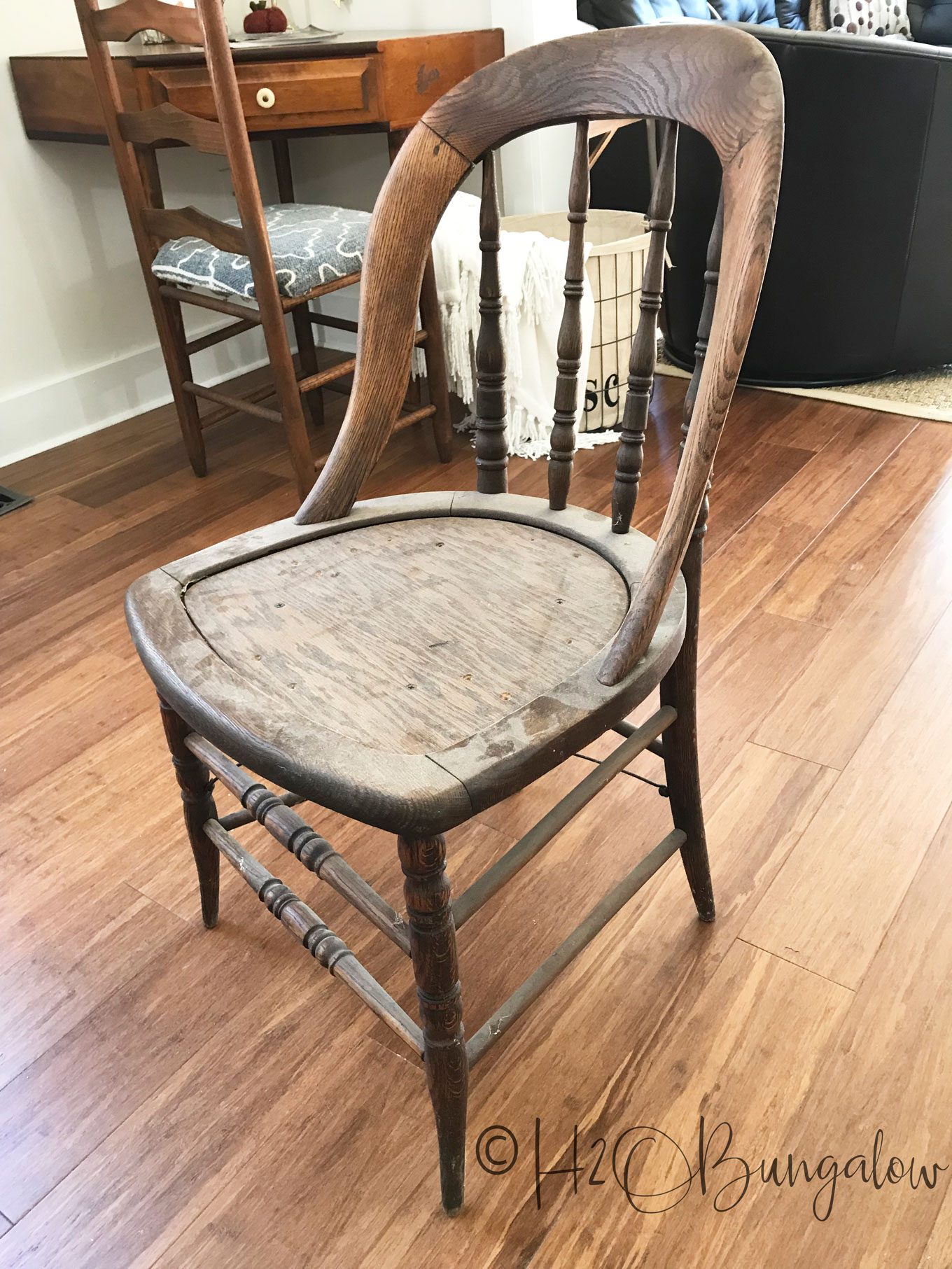 Did I want it he asked? Oh heck yeah! When I posted it on Facebook, a few readers chimed in and we figured out that these hinges don't really have a purpose, it was someone's idea of fixing a weak wood joint. But they do add personality, don't they?
I wasn't sure what I'd do with it, just that I had to find a place for it.
Then I remembered the cowhide rug I'd cut up last year to make the DIY Nailhead Trimmed Cowhide Seat (if you look at this old post, the room looks nothing like it did then!). Don't have a cowhide? I found lots of reasonable resources on cowhides here.
There was still a huge piece of cowhide left.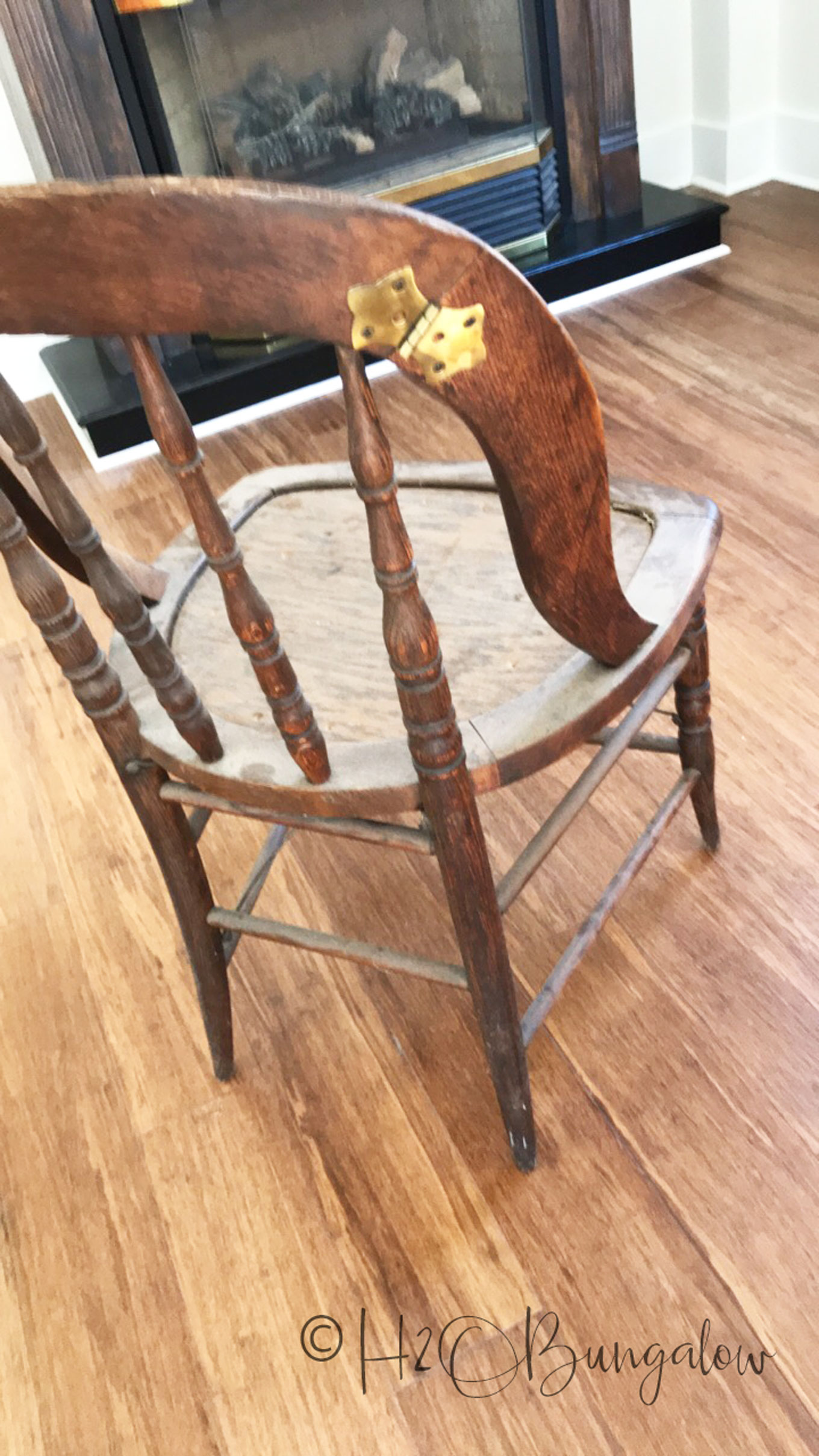 I decided another cowhide chair makeover was in order. This was an easy peasy makeover my friends!
I took the old wood chair seat off. It wasn't the original one anyway 🙂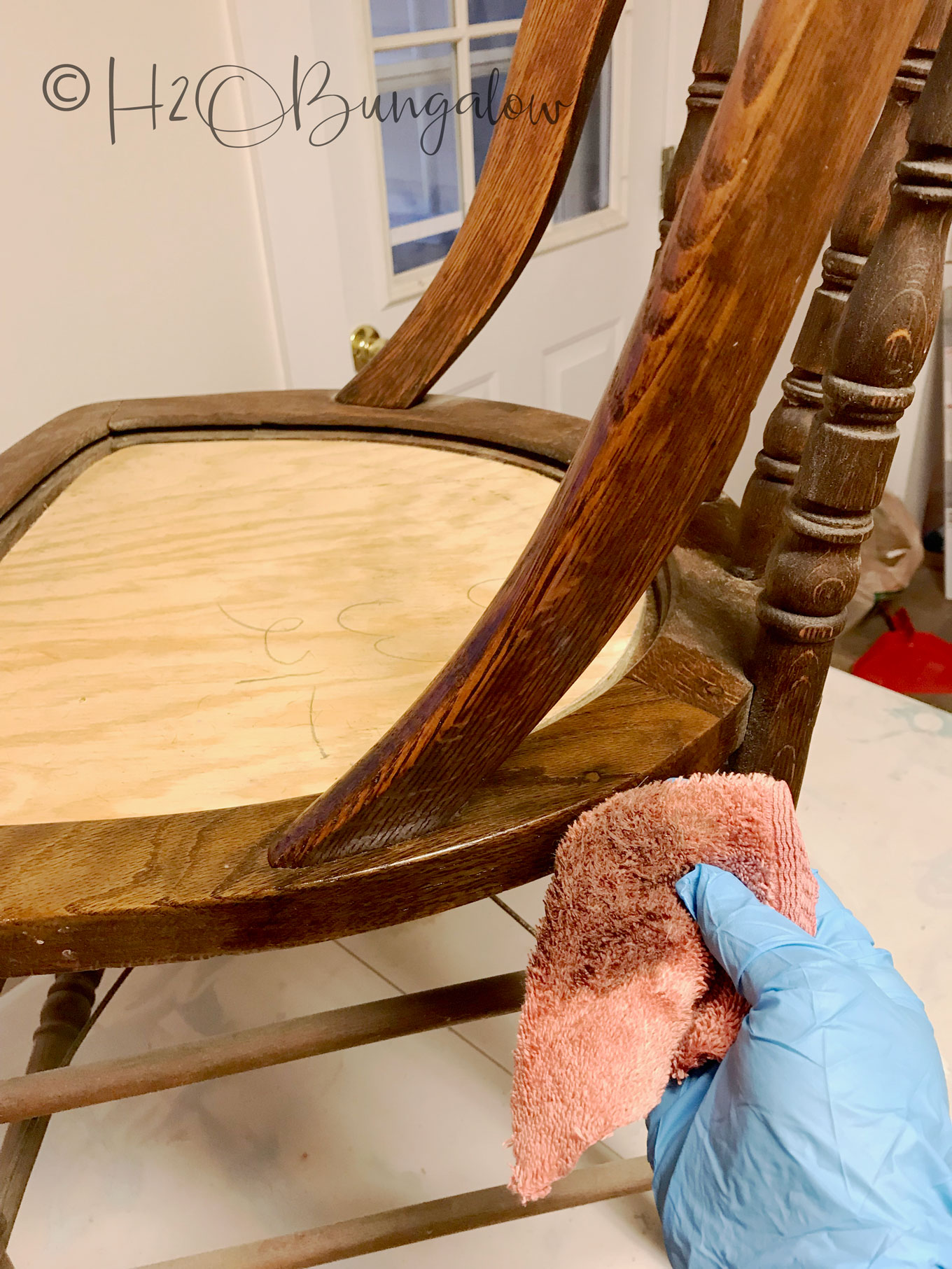 I gave it a good rub down and cleaning with Howard Restor-A-Finish. I love this stuff for bringing out the beauty in wood pieces. I should have followed up with a coat of Howard Feed-N-Wax to protect and seal the wood, but I didn't have any at the time. Note to self, pack more supplies when working in the mountains!
Let's get back to the chair, …see that lip in the chair seat?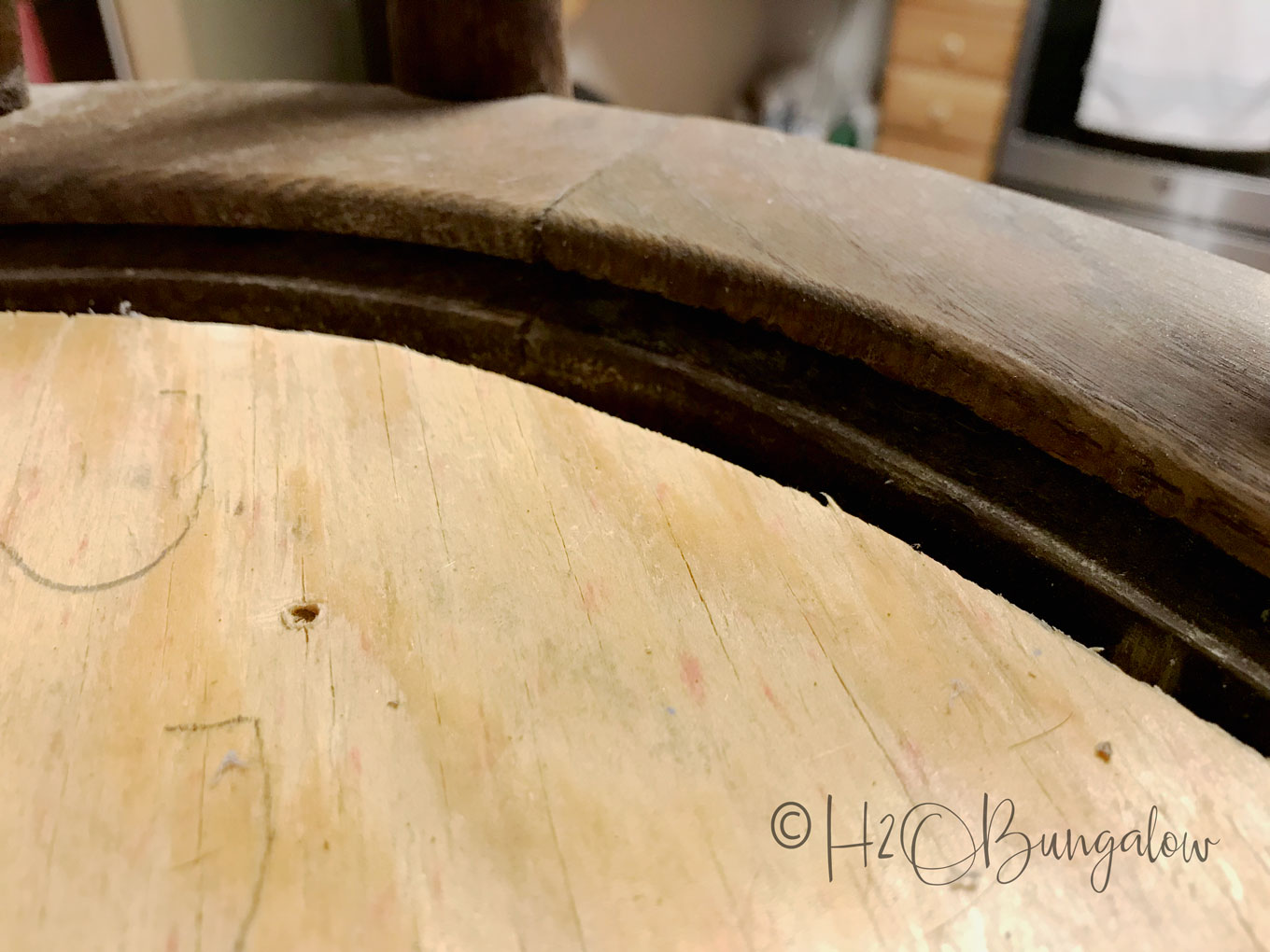 I cut the cowhide a tad larger than the seat and the excess fit inside the lip perfectly. My cowhide seat has no seams and no raw edges showing; which I love!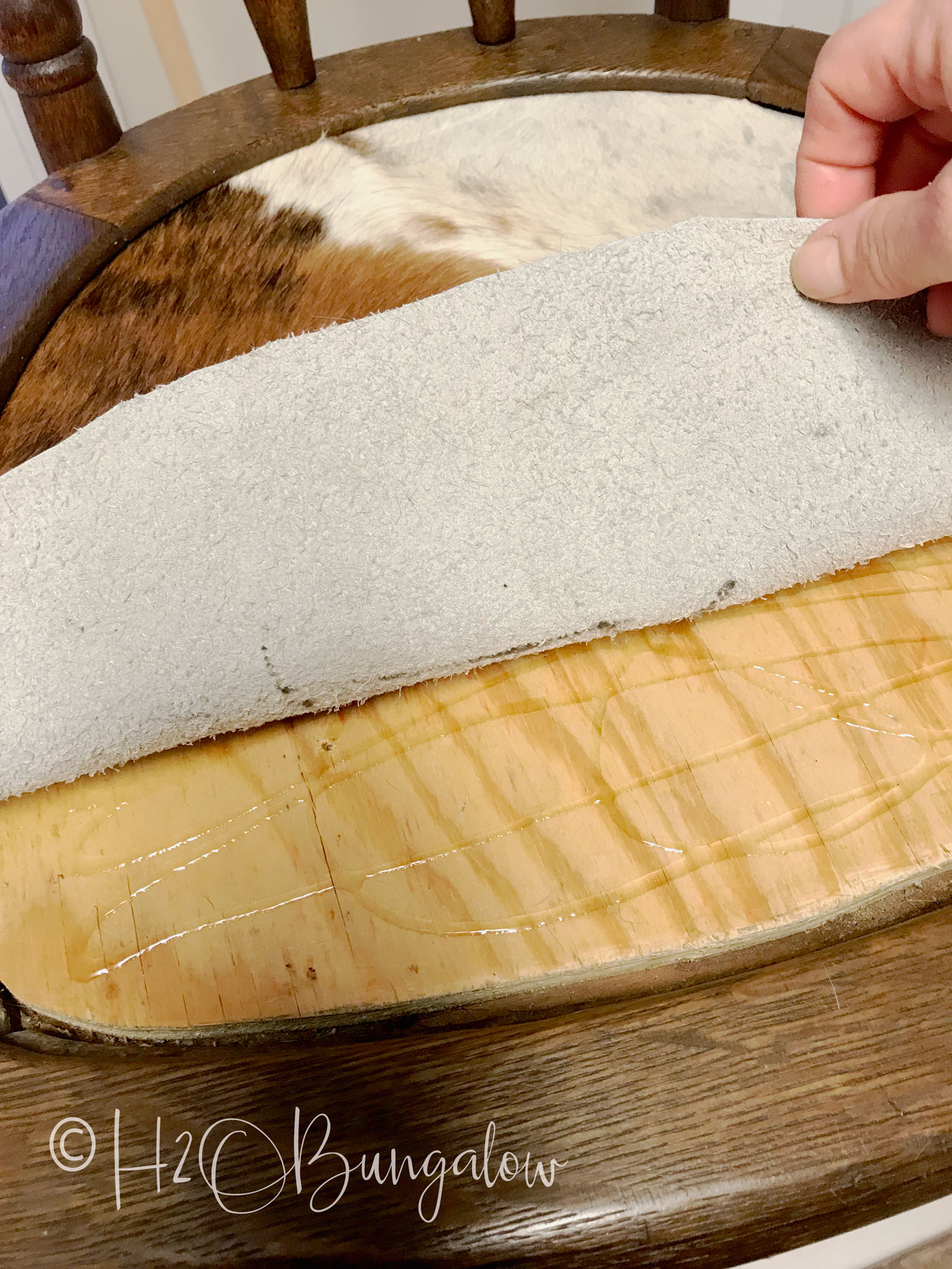 I used a little Clear Gorilla Glue to attach the cowhide to the seat bottom. I like this glue because it doesn't foam up and it's easy to use with a good strong bond.
That's it. A super easy cowhide chair makeover that took maybe 30 minutes!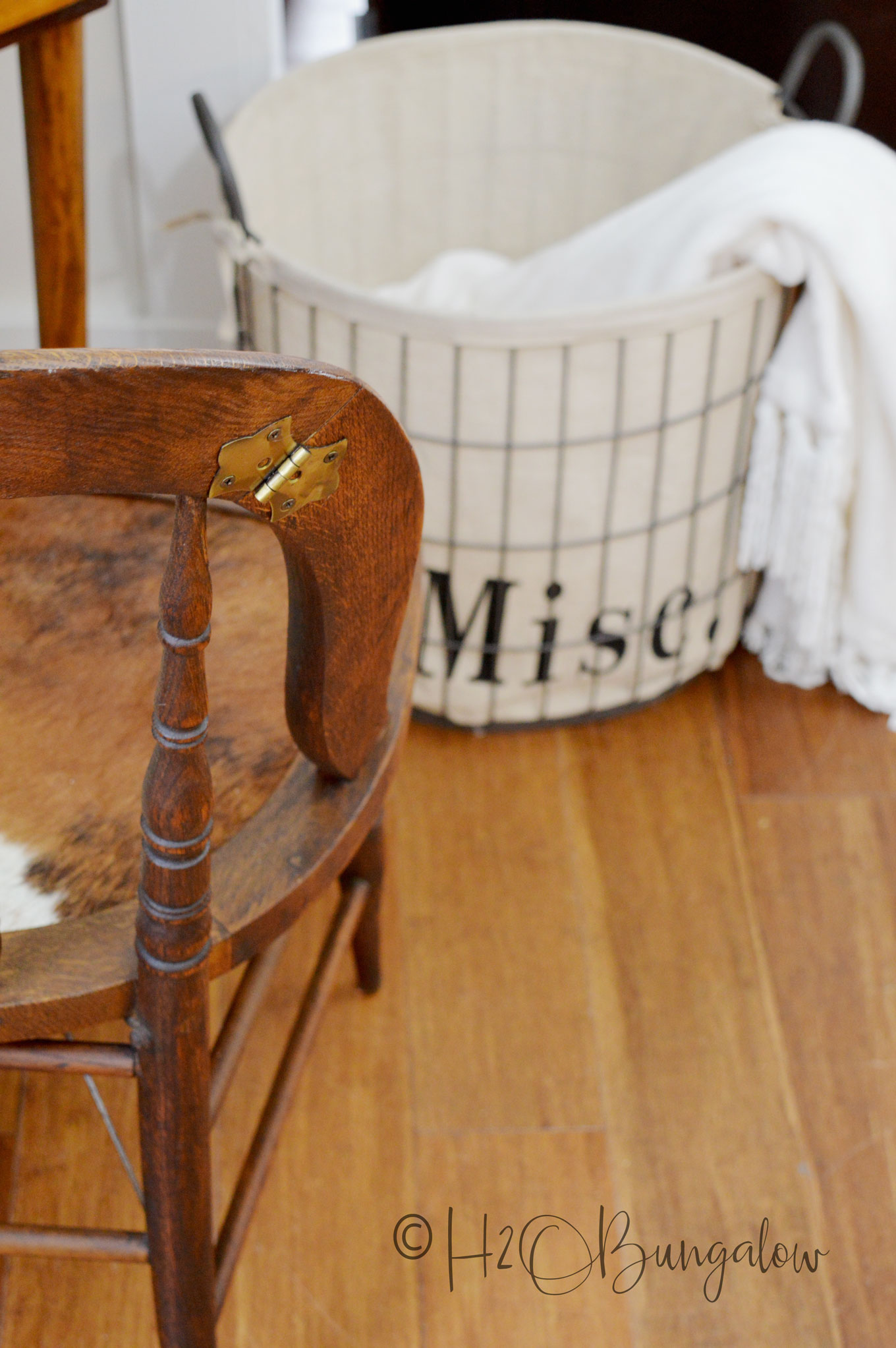 It fits perfectly with my three legged table..or maybe it's a desk…I'm not sure. I just like the pieces together.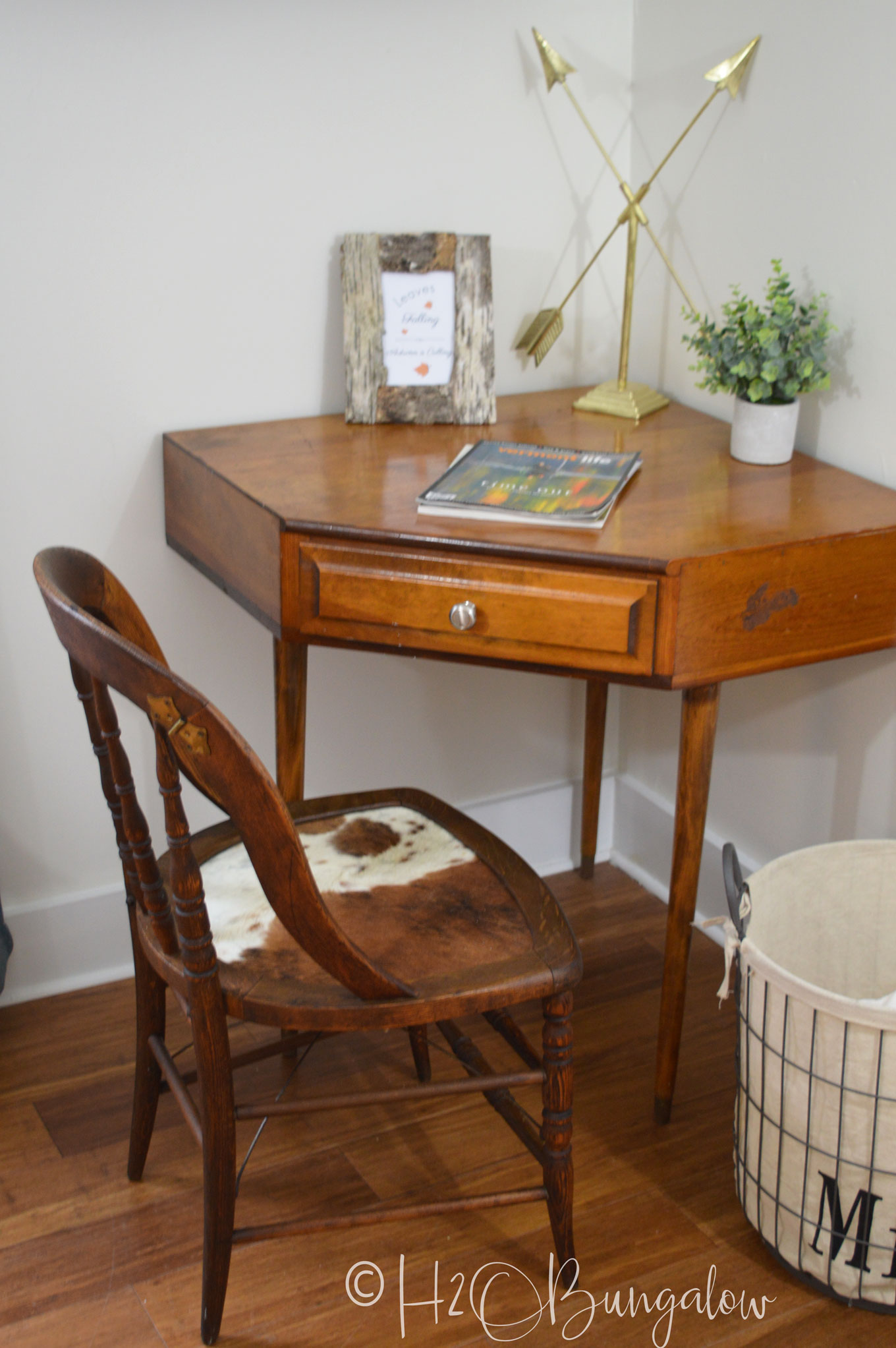 What do you think? I think it adds personality to the rest of the room too…which I'll share more of soon!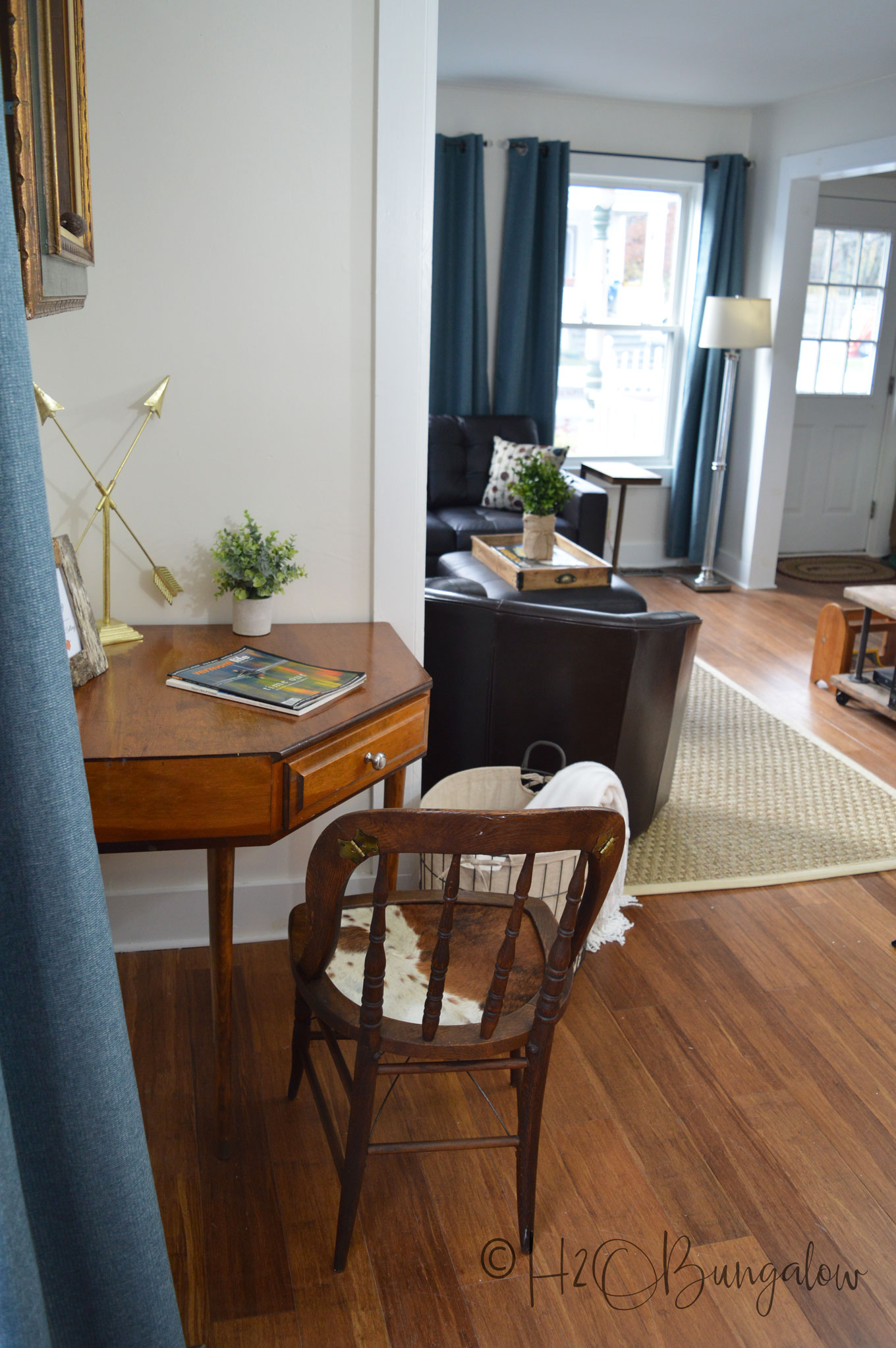 This corner also looks great with my new DIY Repurposed Picture Frame Wall Shelves I just made. The DIY Birch Bark Picture Frame I made a few weeks ago fits well here too.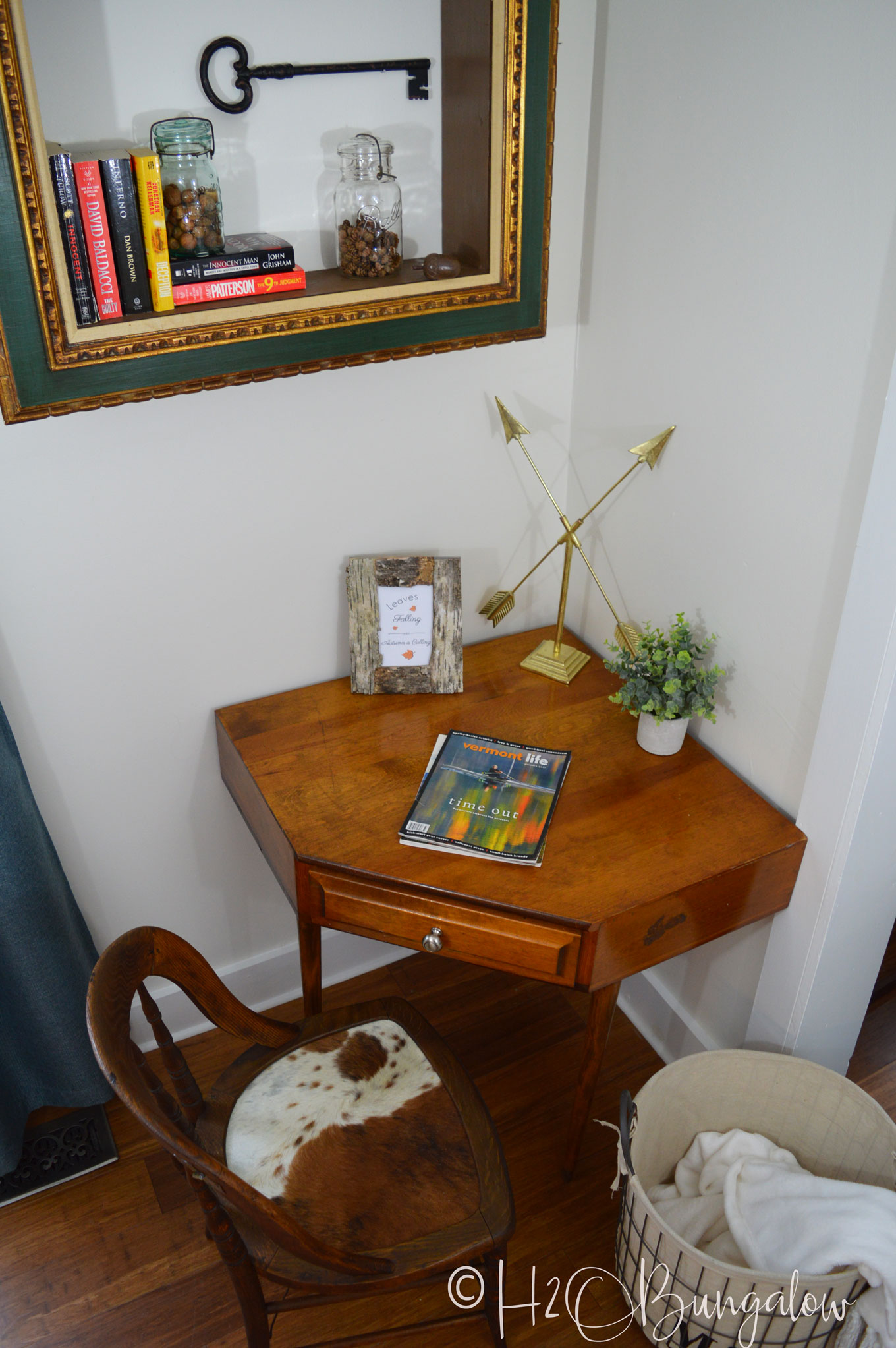 Do you have a spot where you could fit a cowhide chair makeover like mine? Or maybe even an old chair that's in need of a refresh?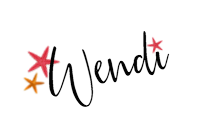 Love my projects? Want more? Sign up for my newsletter here!