Hi friends! I have an easy fall home decor project to share with you today. I made this DIY birch bark picture frame and a birch covered ampersand this week.
They were inexpensive and easy to make. I love birch bark project ideas, don't you?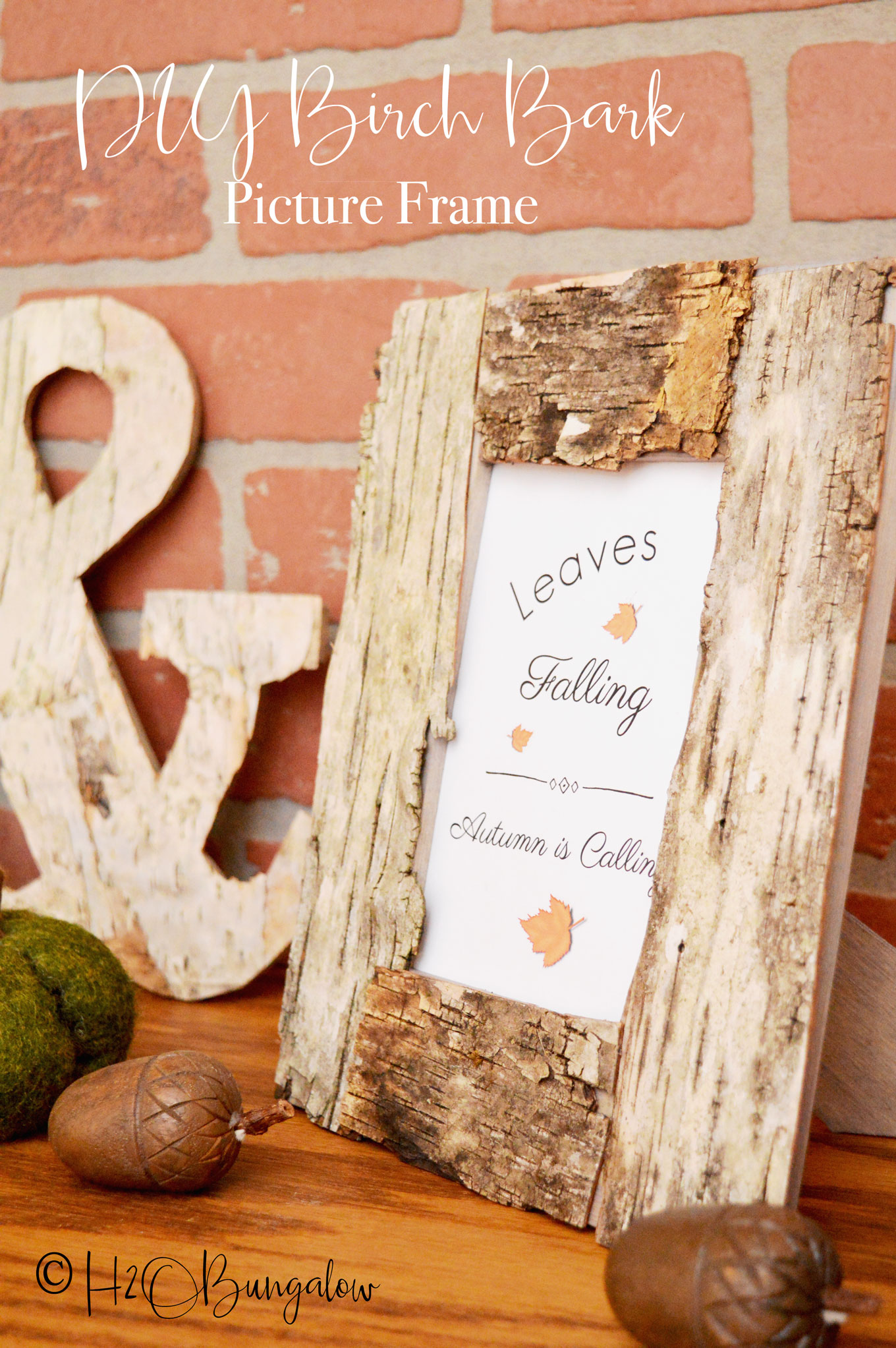 How to Make a DIY Birch Bark Picture Frame
This post contains affiliate links, as an Amazon affiliate I earn a fee from qualifying purchases at no additional cost to you. Thank you for supporting H2OBungalow!
Download my free Autumn is Calling printable to use in your picture frame.
Here are the supplies I used to make a birch bark frame
birch bark – I found mine in the woods. You could skip the walk and mess and use this prepackaged thin birch park strips or these sheets of bark.
wood glue
paint brush
utility cutter with snap off blade – I've been using this one and like it
sharp scissors
Step One – darken the wood by putting on a coat of the wood ager.
This stuff is thin like water, use a drop cloth or cardboard to protect your work surface.
You'll need the wood to be completely dry before moving on to the next step. I let it sit overnight inside to dry.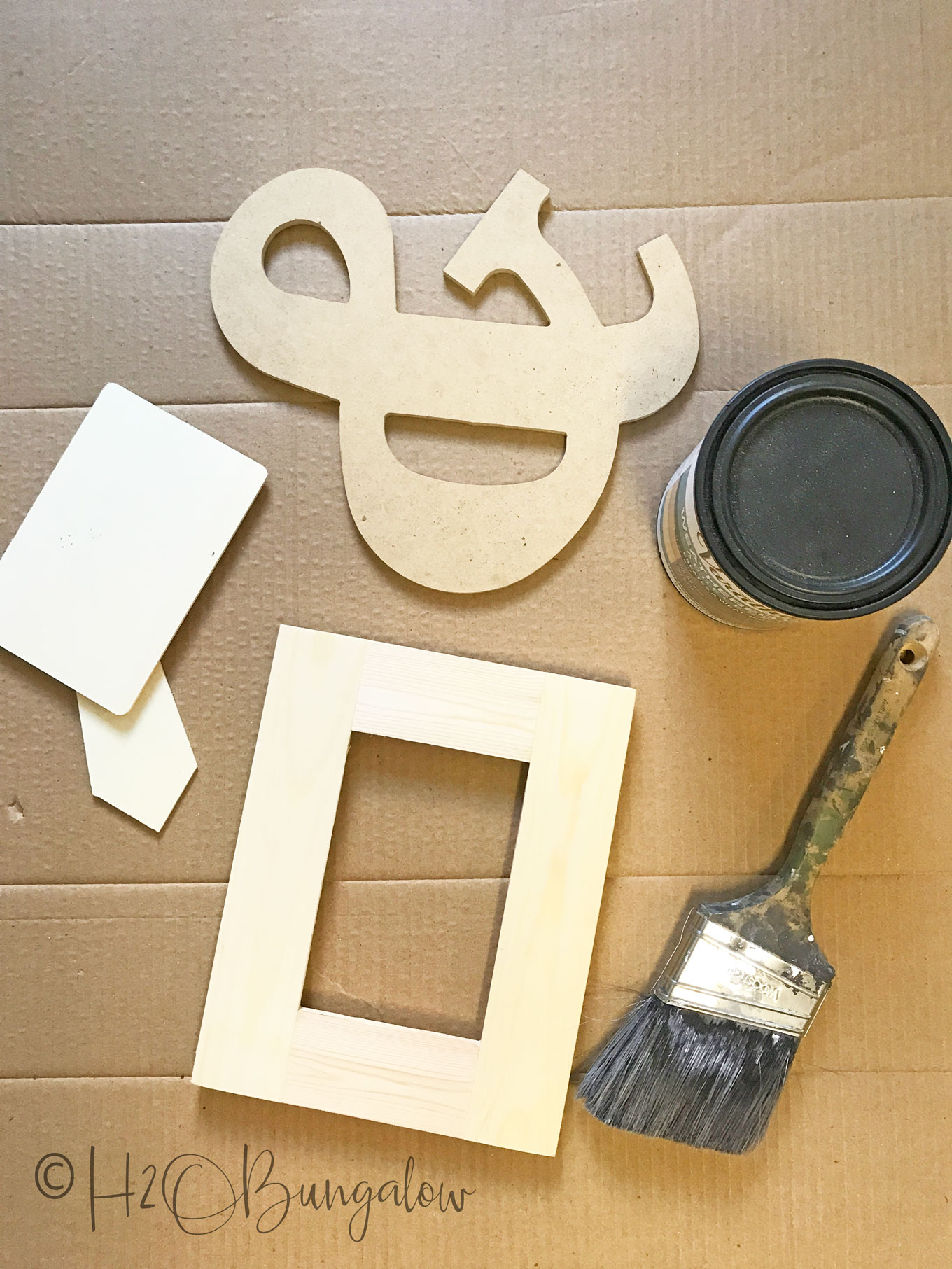 Step Two – Prepare the bark.
For the bark picture frame I peeled the extra course bark off of the outer layer of the bark.
For the ampersand I peeled all the woody stuff off of the the back of the bark. That left me with thin and pliable pieces of the pretty white outer layer of the bark.
If you need to soften the bark to peel the layers back just soak it in a bucket of water overnight.
Step Three- Cut or break the birch bark to the sizes you need.
For the DIY birch bark picture frame I used scissors to cut the shape of bark I wanted, which was two long sides and two short pieces for the top and bottom. I used random shapes of torn thin bark for the ampersand.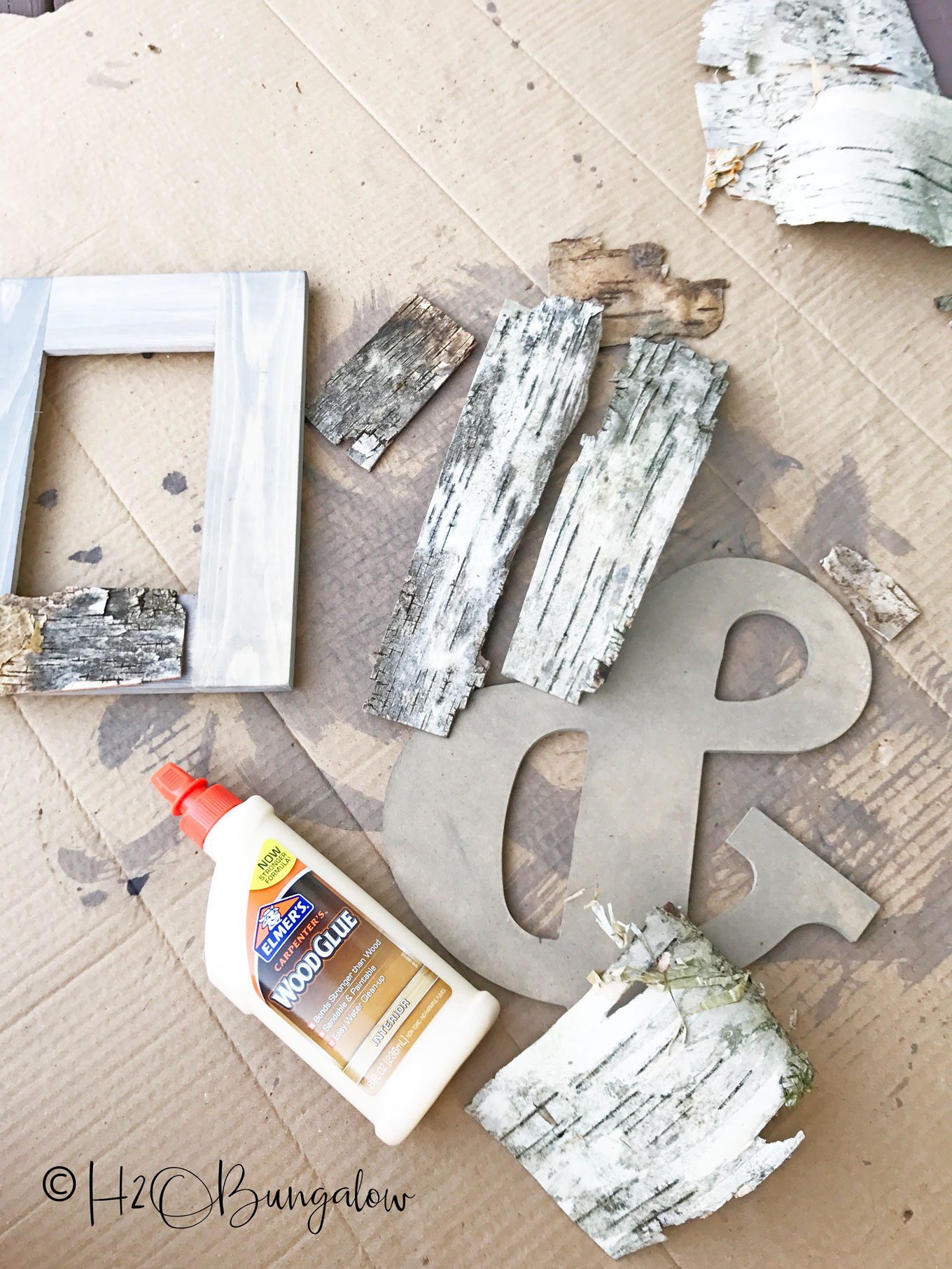 Step Four- Glue the bark onto the wood frame.
Spread the glue evenly on the wood craft frame and lay the bark pieces in place. Weigh it down with a large flat item and let the glue dry.
Step Five- Cut the excess bark off of the edges of the birch covered photo frame.
I used scissors to cut the bark off of the outer edges and a craft knife to carefully cut the inside edges out.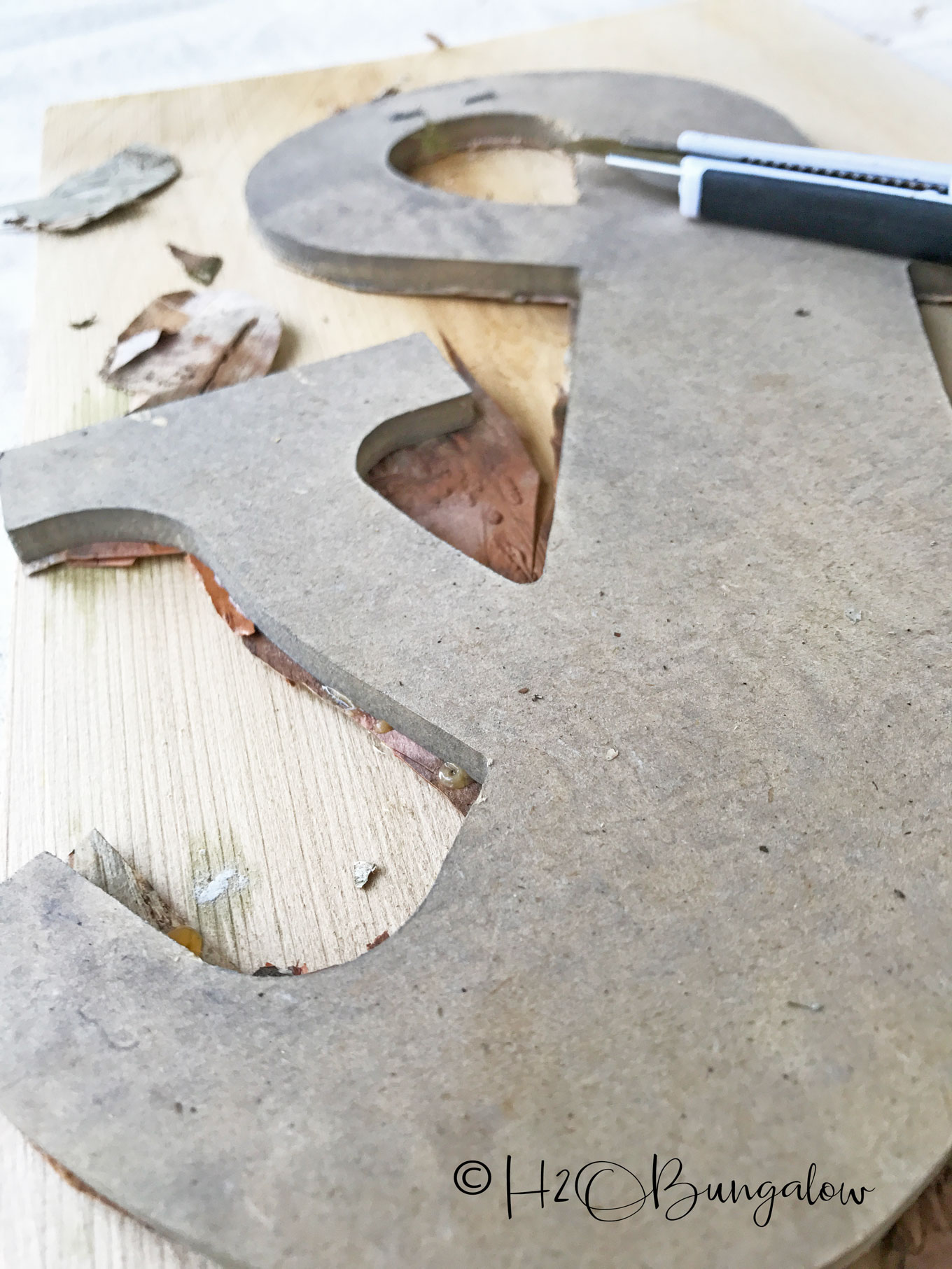 Isn't this the cutest fall project? I made the printable to put on the inside. I think a fun family photo would look good too.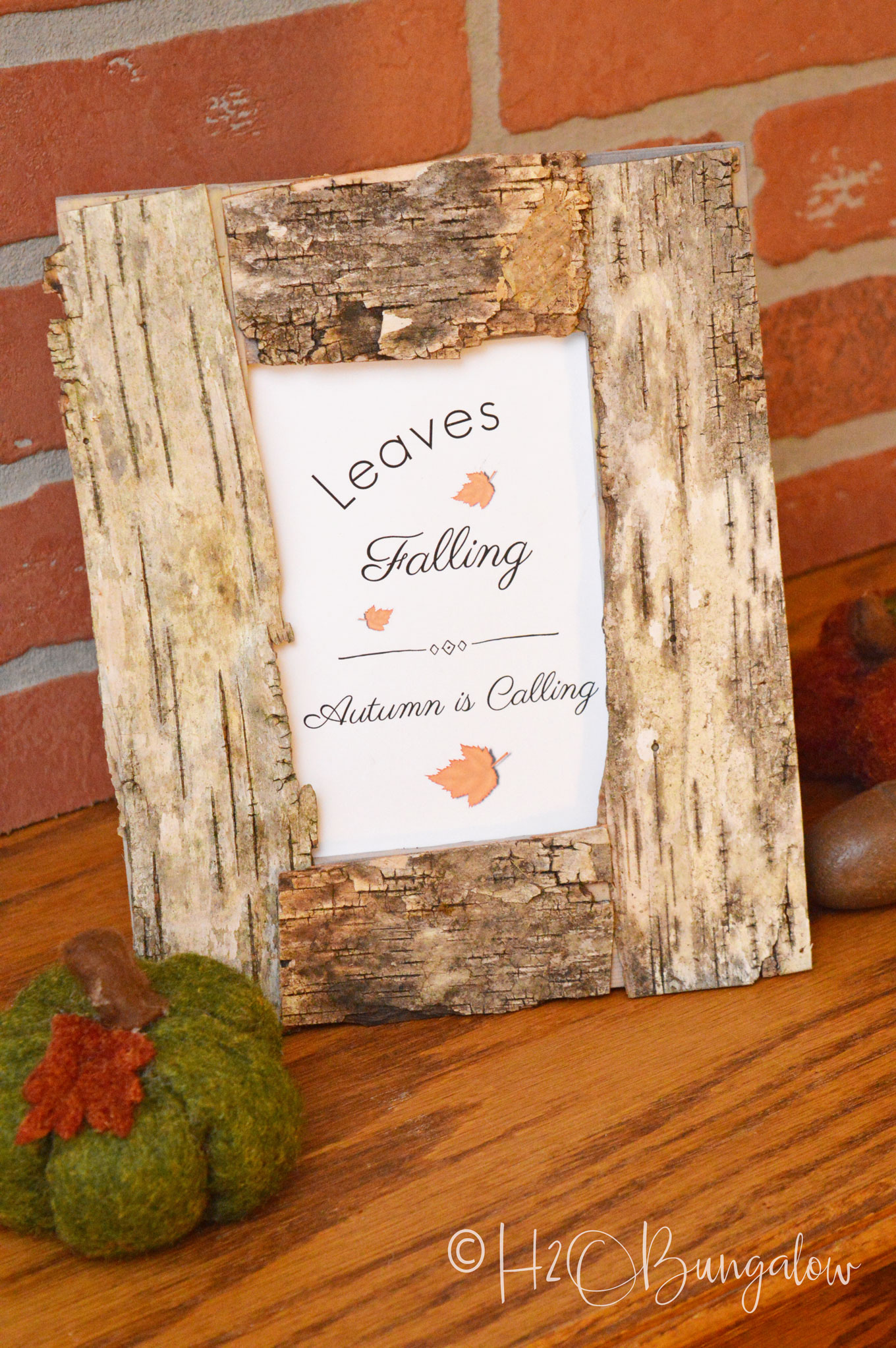 I think either of these would make sweet gifts.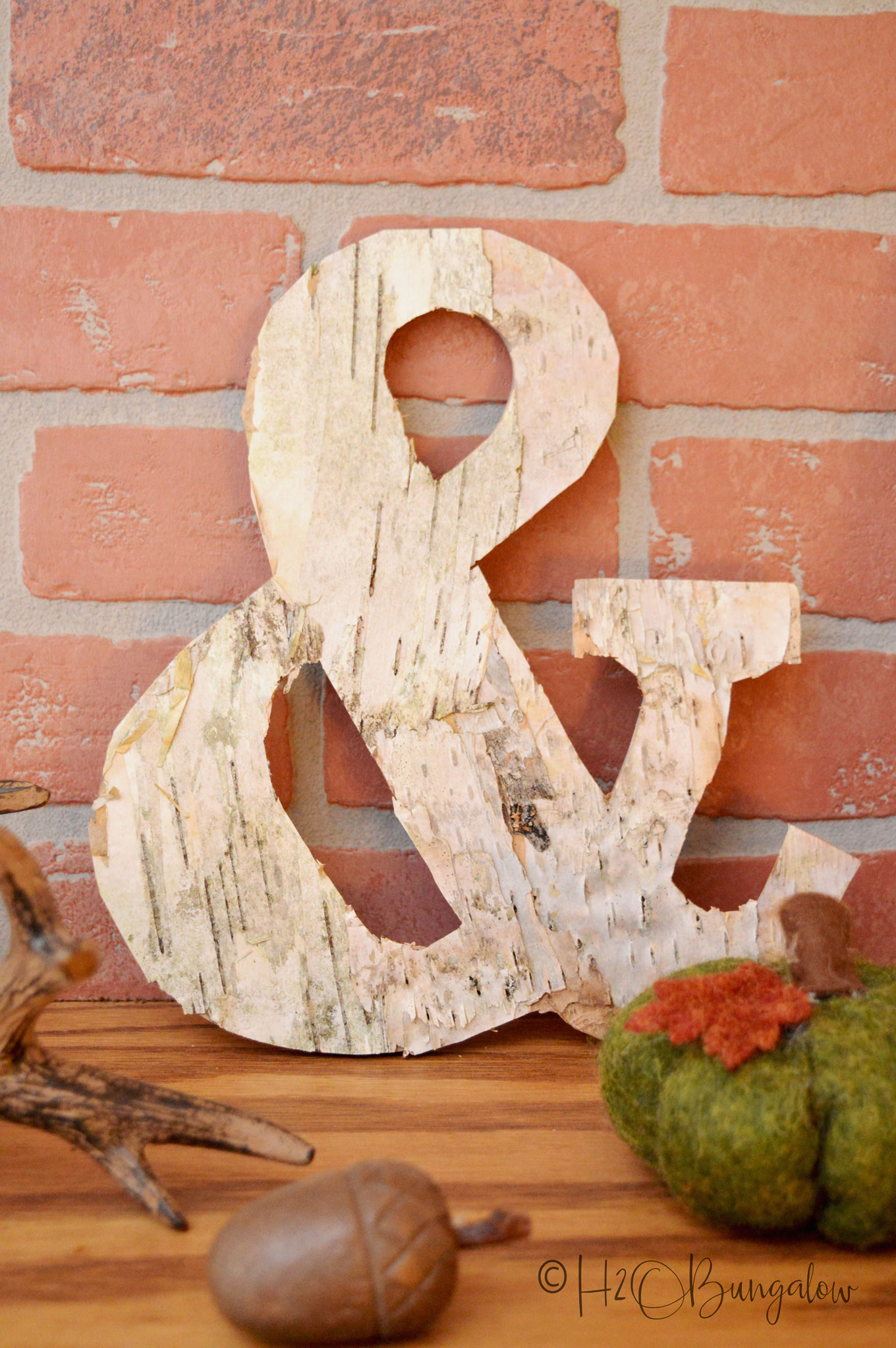 I mentioned earlier that I love DIY birch bark craft ideas. Last year I made this DIY Birch Bark Candle Holder It's still one of my all time favorite fall projects. You might also like these DIY Birch Bark Pumpkins I made.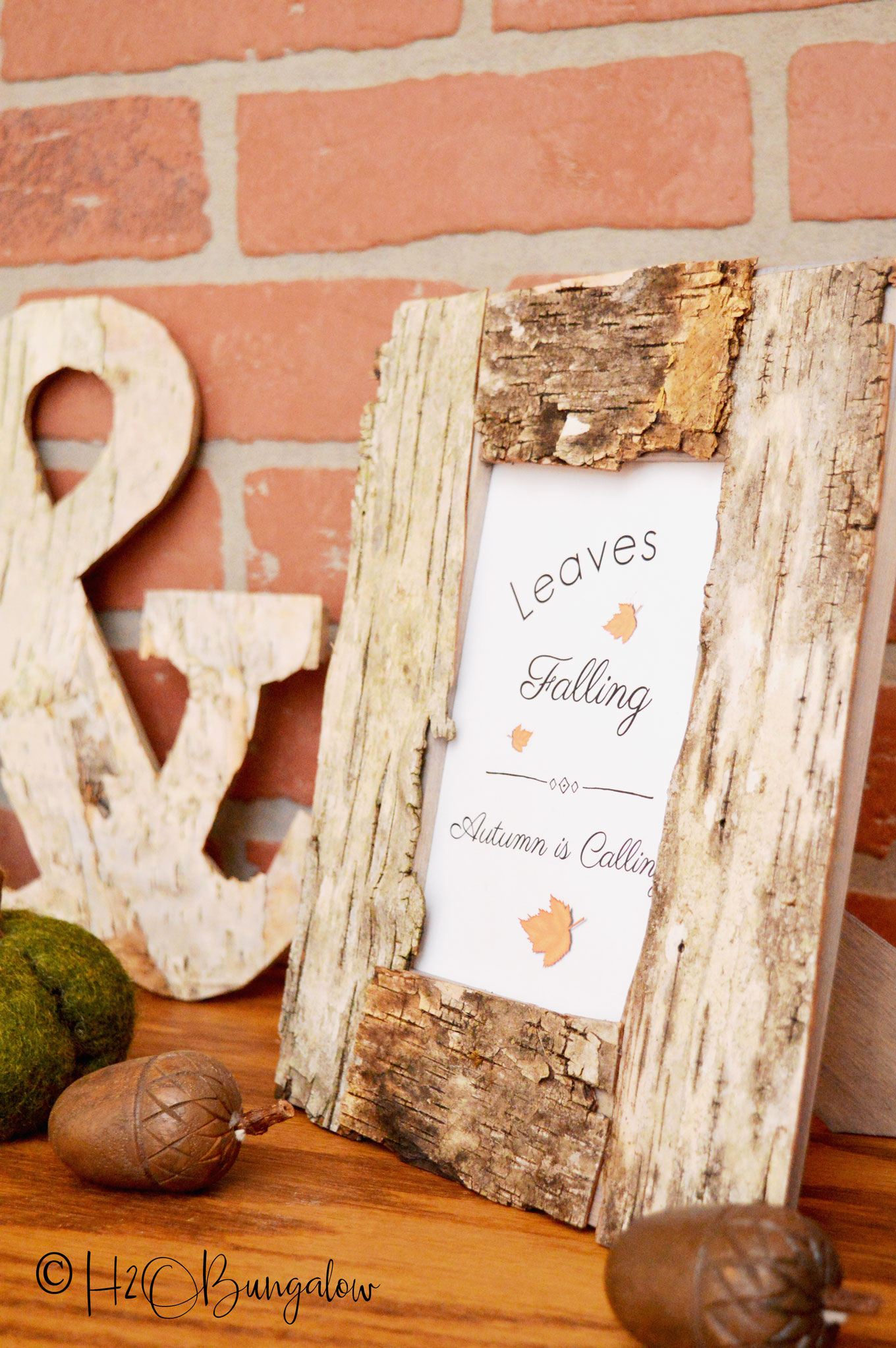 I have a place to put these in the North House Lodge, it's just not ready yet. It will be soon though, and I can't wait to share it with you!
Share my DIY birch bark picture frame on Pinterest!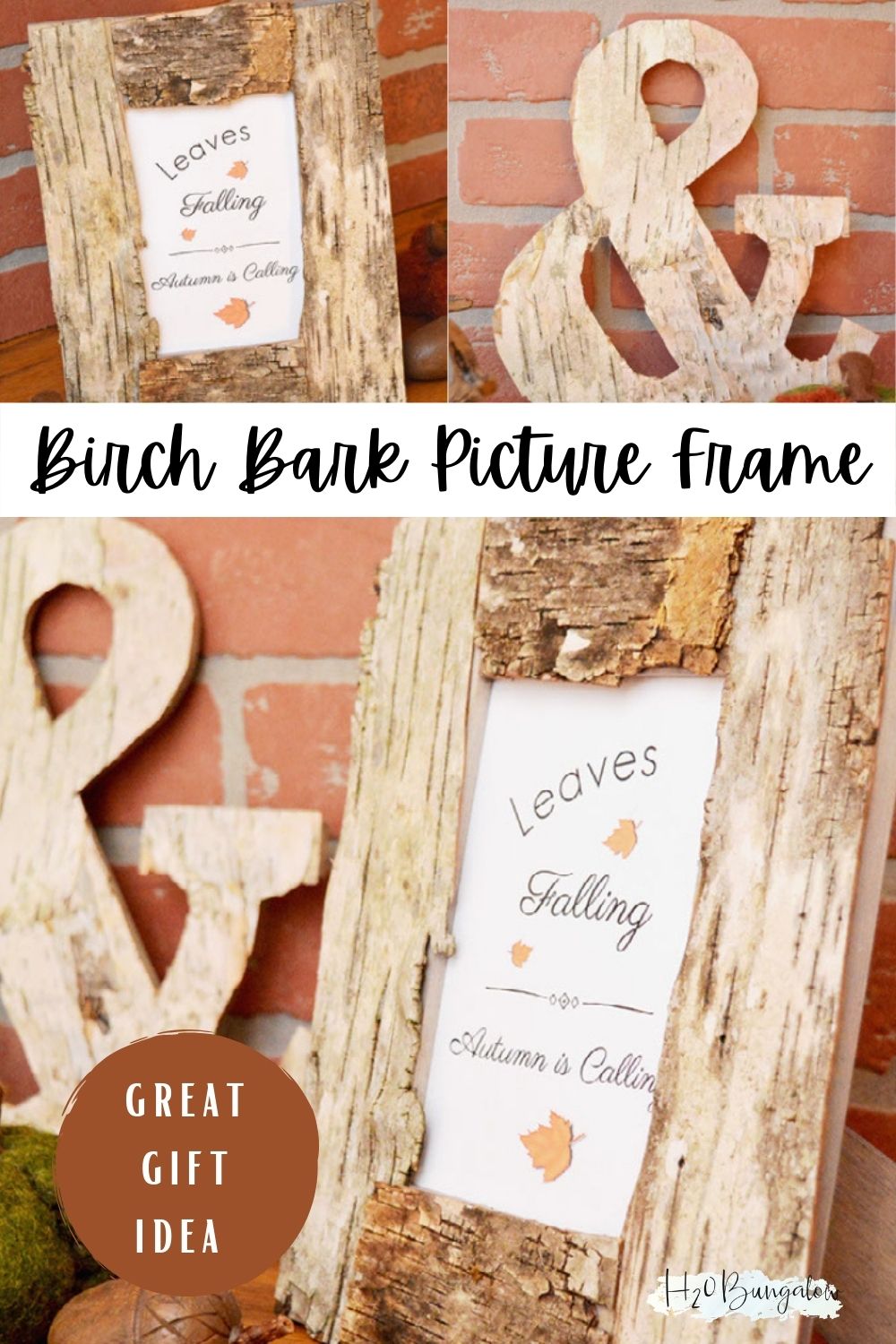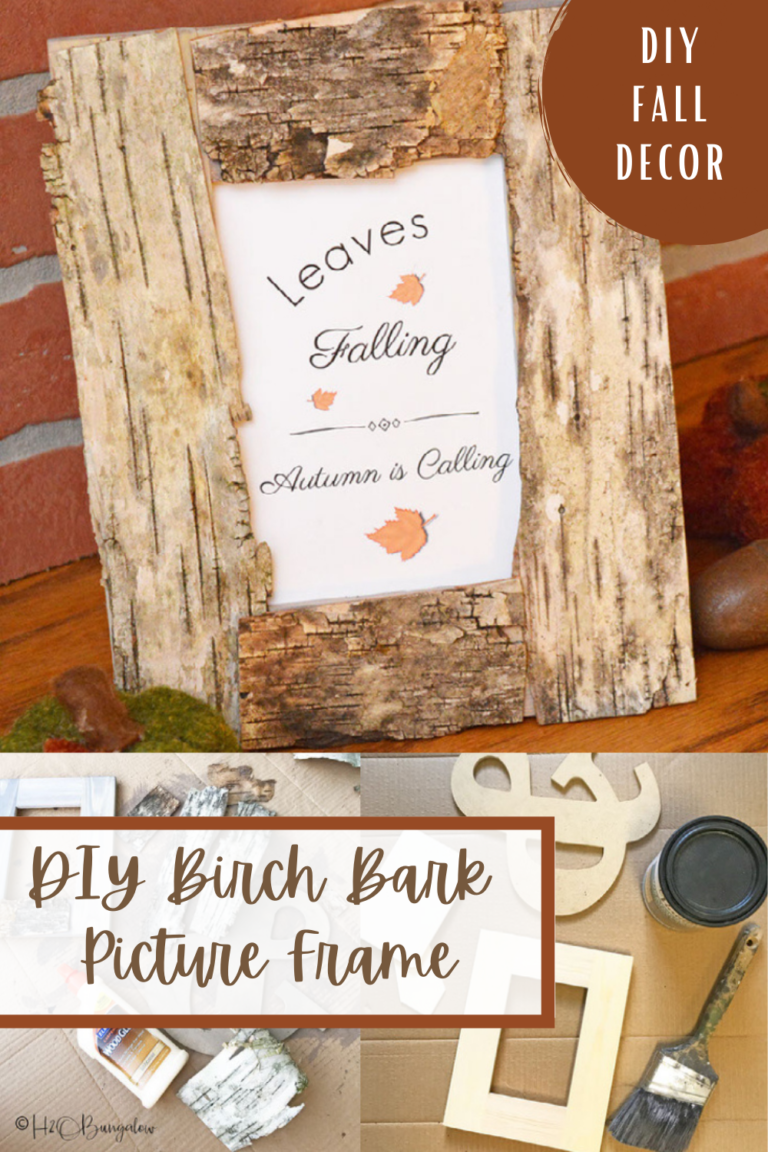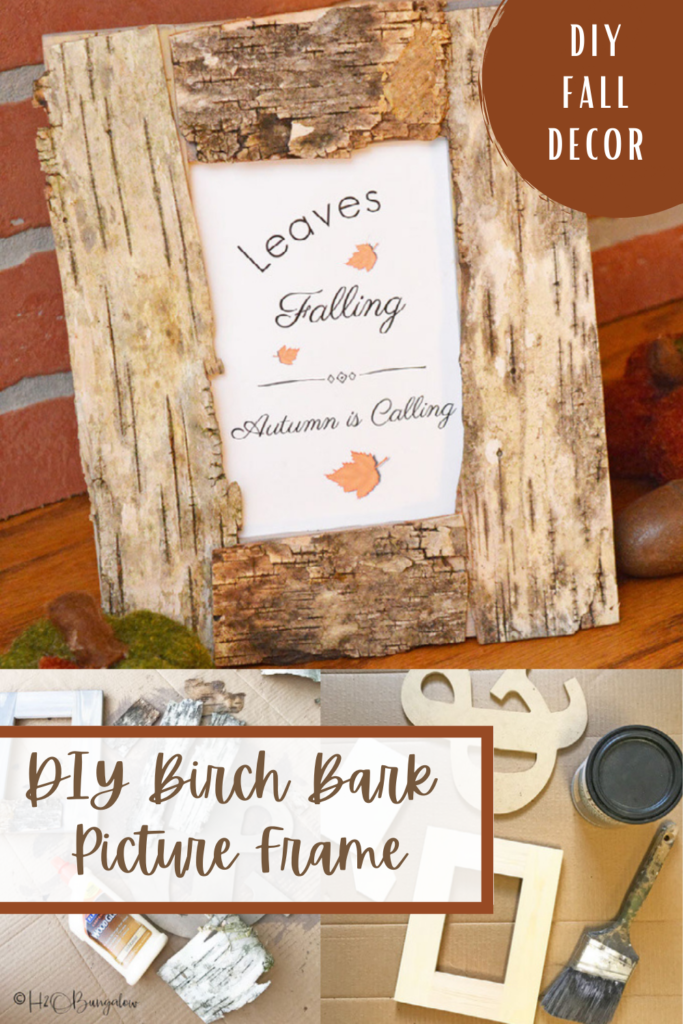 Is it feeling like fall where you are yet? Do you have a place in your home for a fall project like my DIY birch bark picture frame? What would you put in it?