I made a few sets of these rustic deer antler DIY drink coasters last week. I figured I'd share with you how to stencil the deer head onto cork coasters since this is an easy and quick project idea. You can easily make a set of DIY coasters with or without the wood box.
They'd be a nice holiday or hostess gift.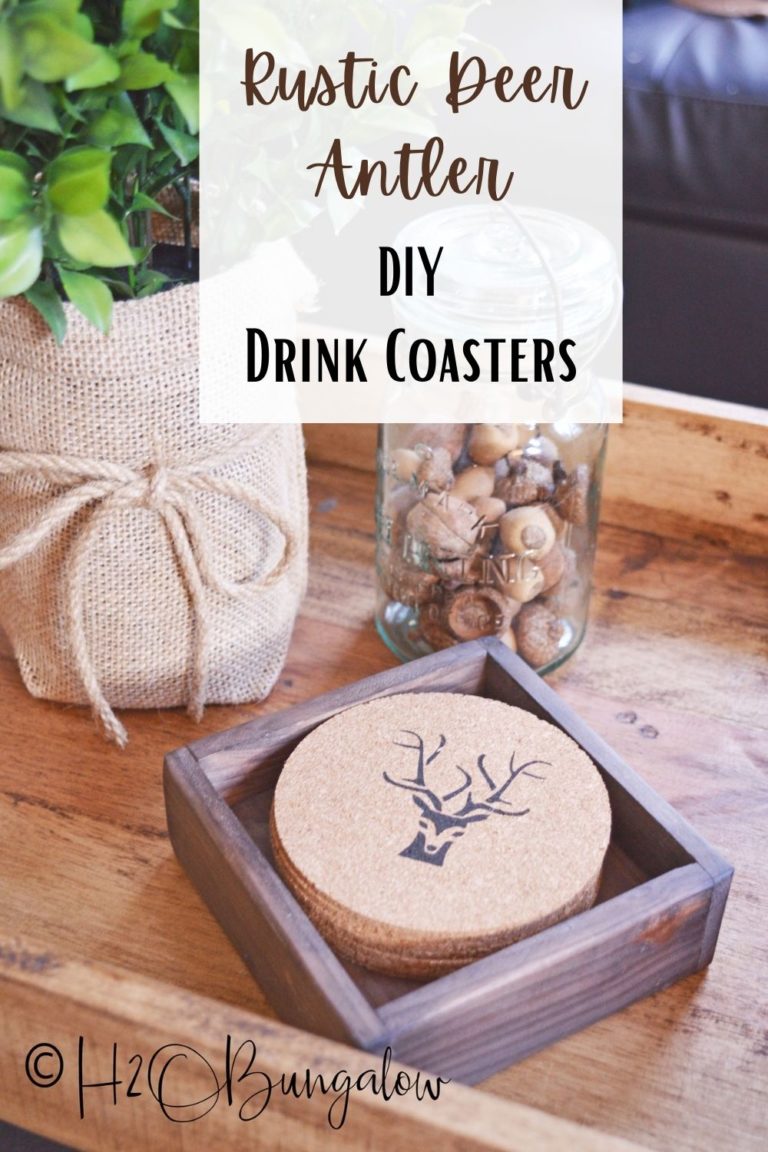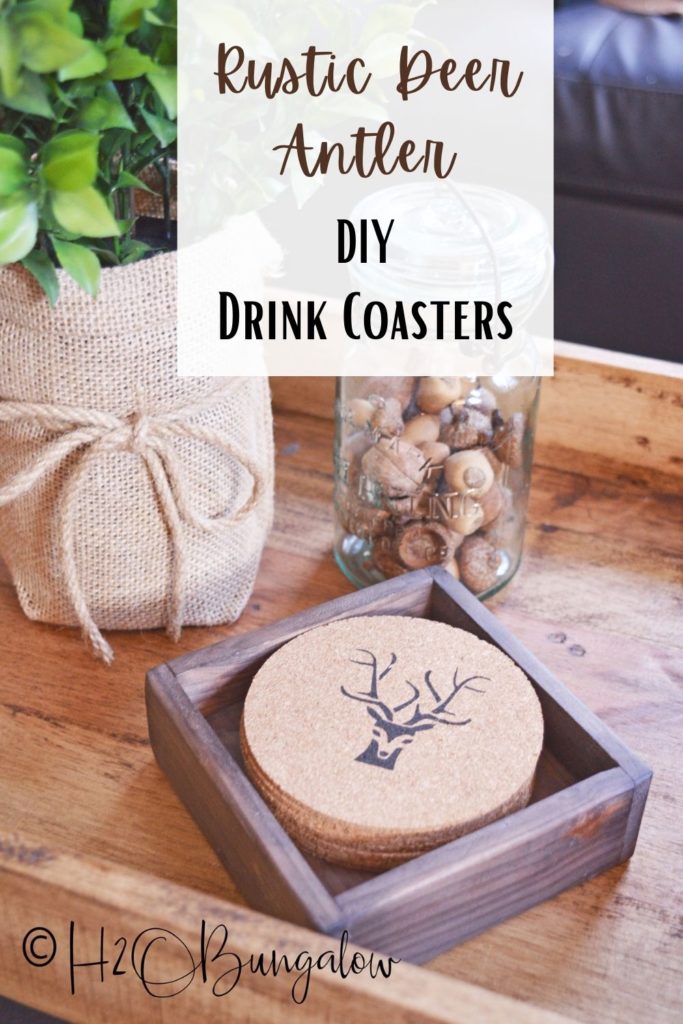 For more rustic decor projects check out this DIY Birch Log Candle Holder, this Mudroom Bench, and this Live Edge Coffee Table
Directions to Make Deer Antler DIY Drink Coasters
This post contains affiliate links, as an Amazon affiliate I earn a fee from qualifying purchases at no additional cost to you. Thank you for supporting H2OBungalow!
Supplies needed to make DIY cork coasters
You'll use just a small amount of paint when stenciling. Remember to stencil with an almost dry brush and tamp off any extra paint onto a paper towel. I wrote a good post with Stencil Tips for Beginners you may find helpful.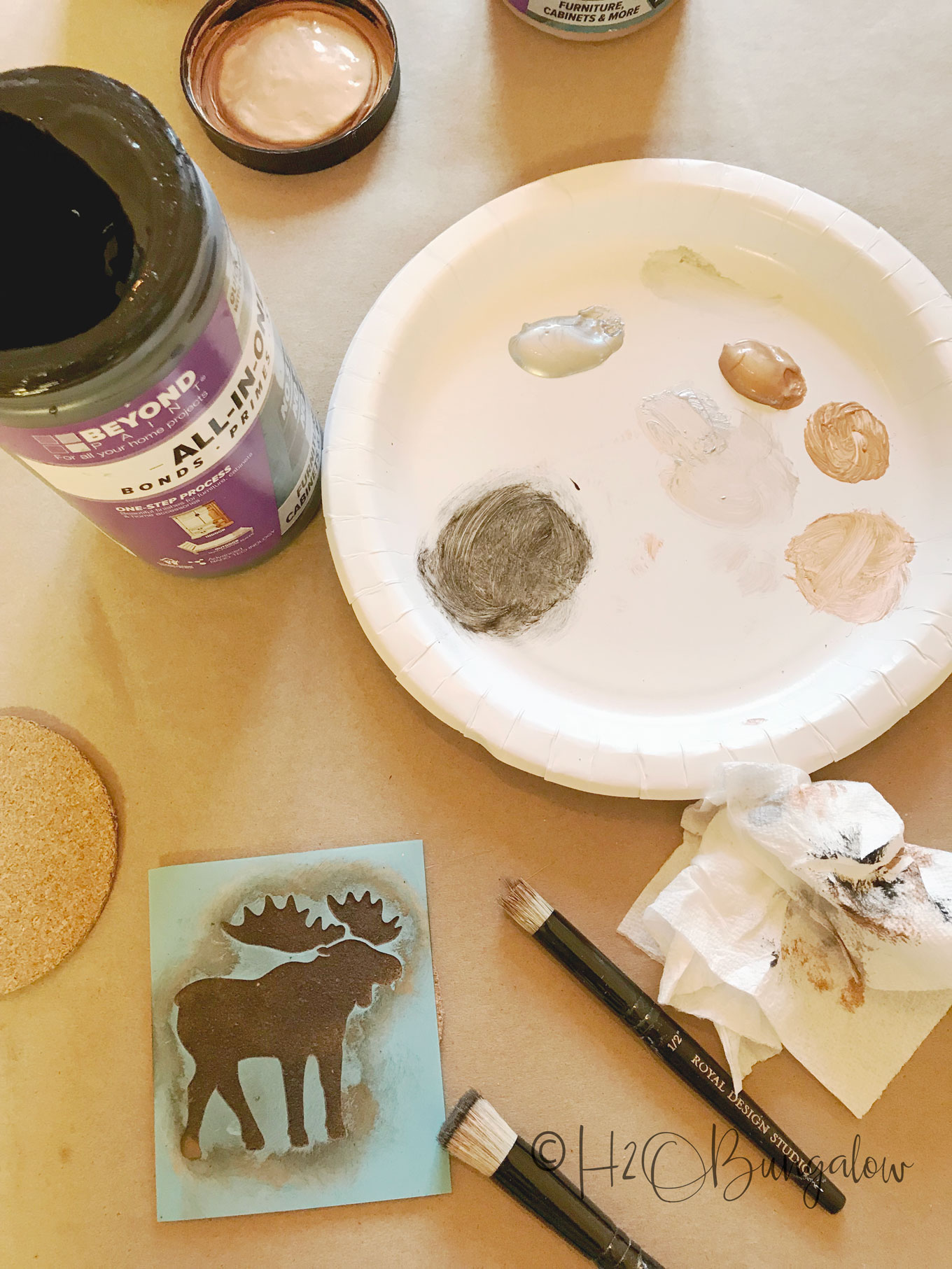 You might need to play around with how the stencil will fit onto the drink coaster. Some of my coasters fit the whole stencil and others just the deer head.
I liked having an assortment of the moose and deer in the coaster set I made.
You can see how I use painters tape to protect areas I don't want to get paint on. It's a good solution when you only want to put part of a design on your DIY coaster and only have a little bit of stencil.
Mine was cut right to the edge, seriously, I don't know how they think anyone could use this stencil without using tape…Hmmm.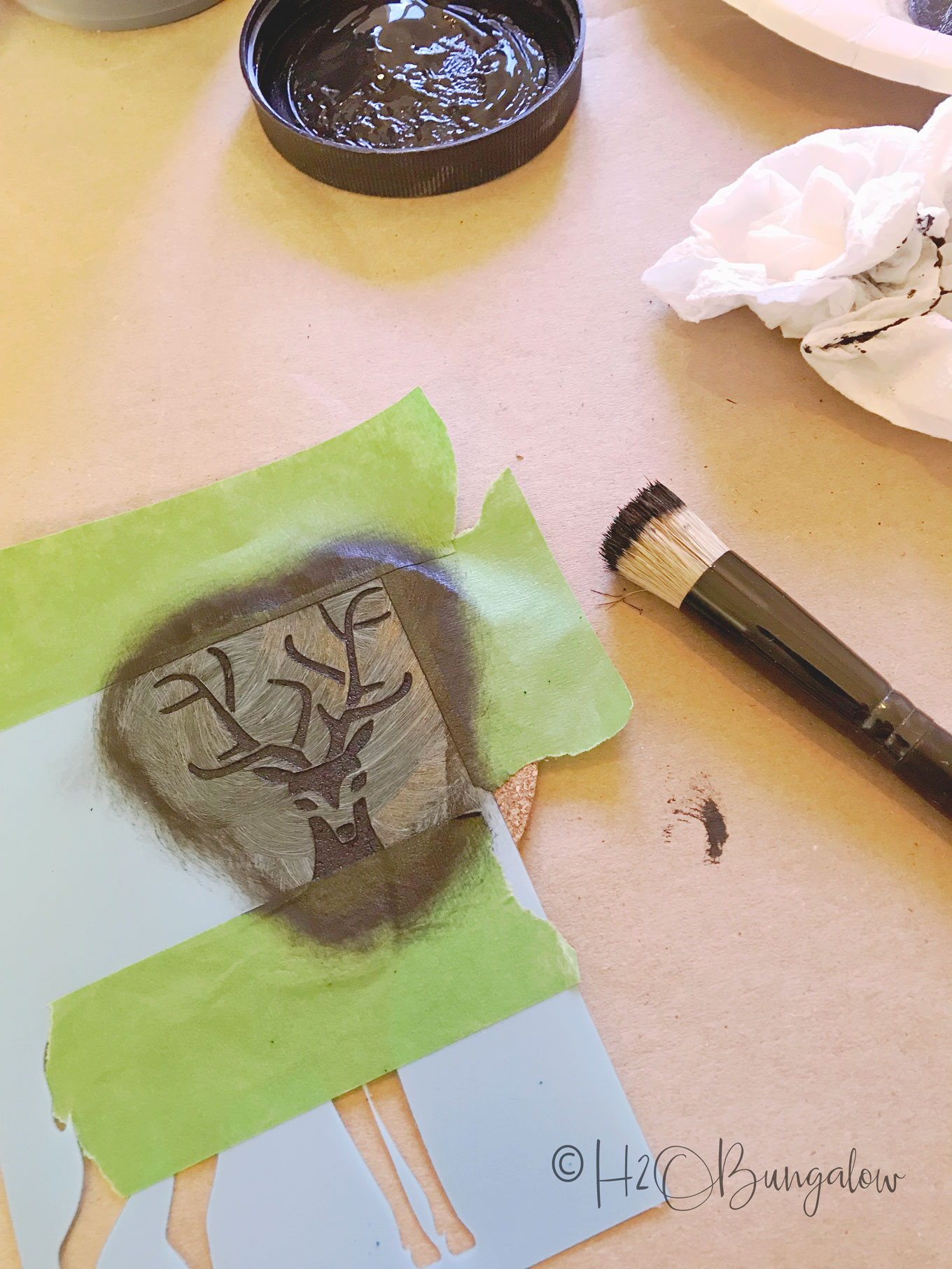 I whipped up the coaster storage box from scrap wood. It's just a bottom and 4 sides. A little wood glue and a few brad nails.
We needed coasters in the North House for the guests and to protect all of my projects. I didn't like any I was seeing in the stores so just made my own set of deer antler DIY drink coasters.
I like mine better than what I saw in the stores. What do you think? Like them?
Don't forget to pin this for later!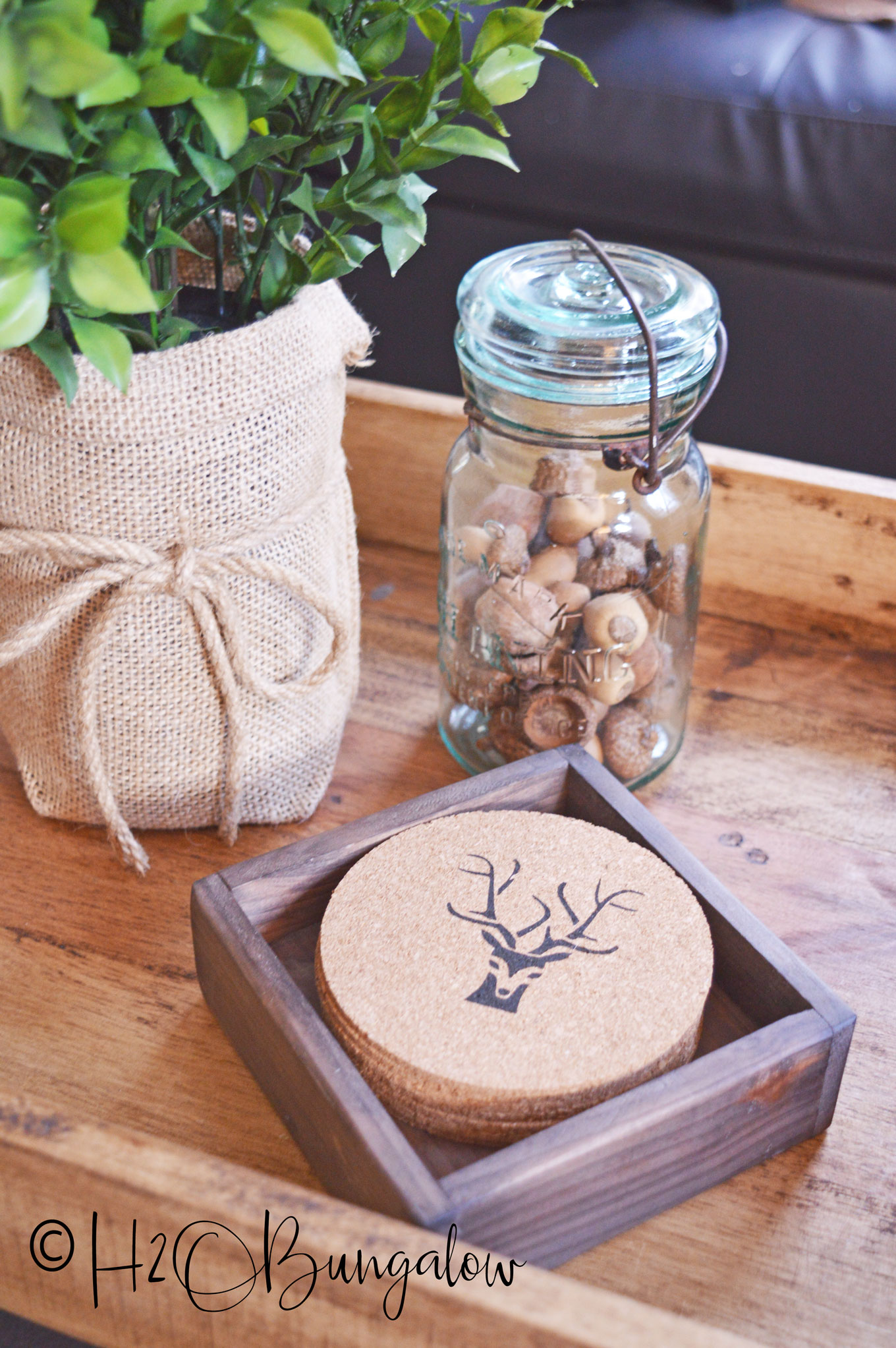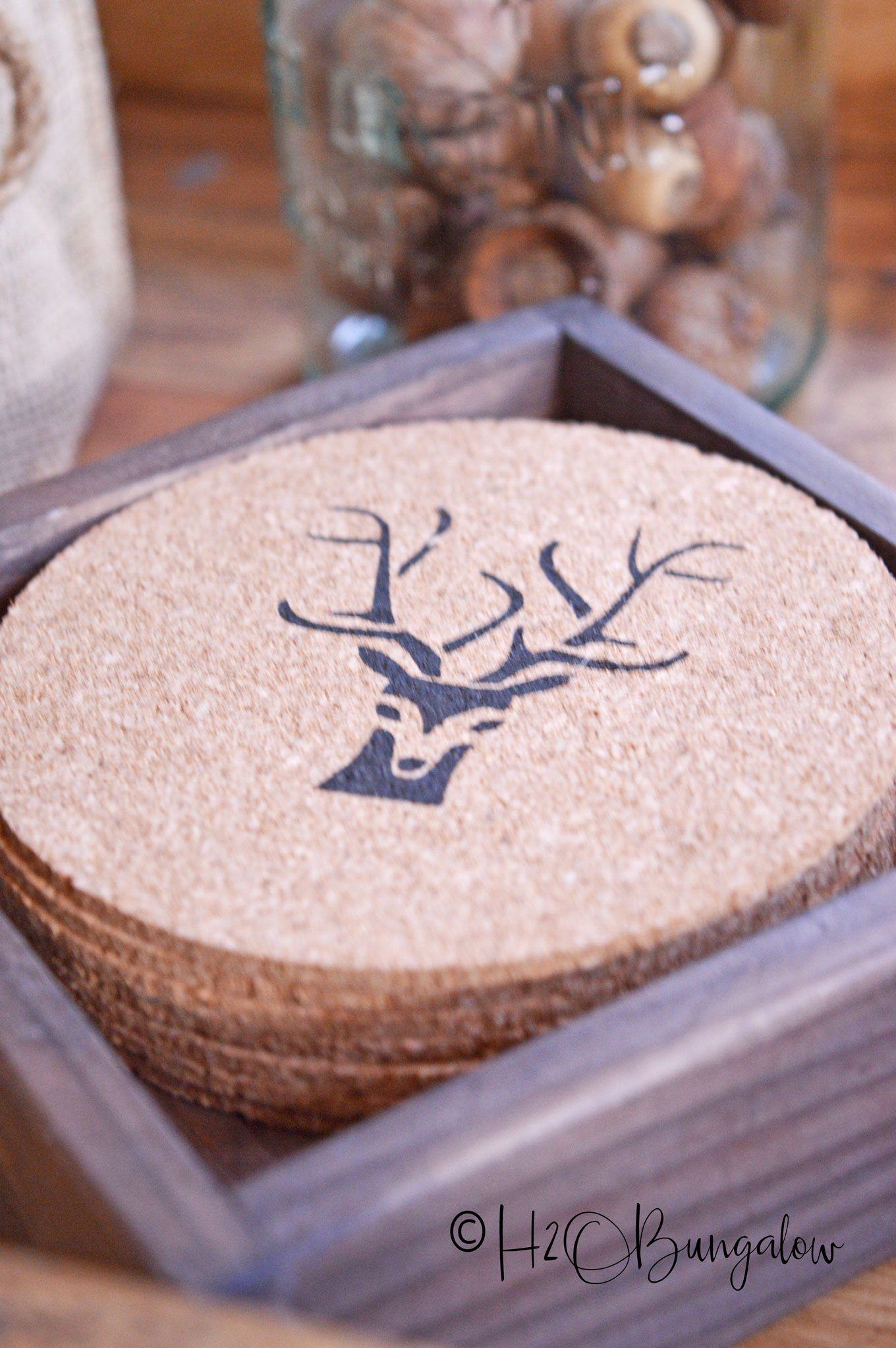 I want to make a coastal themed set for home now too. Maybe with sailboats or starfish. That's the beauty of this simple DIY coaster project. You can use any design and any color combination you'd like.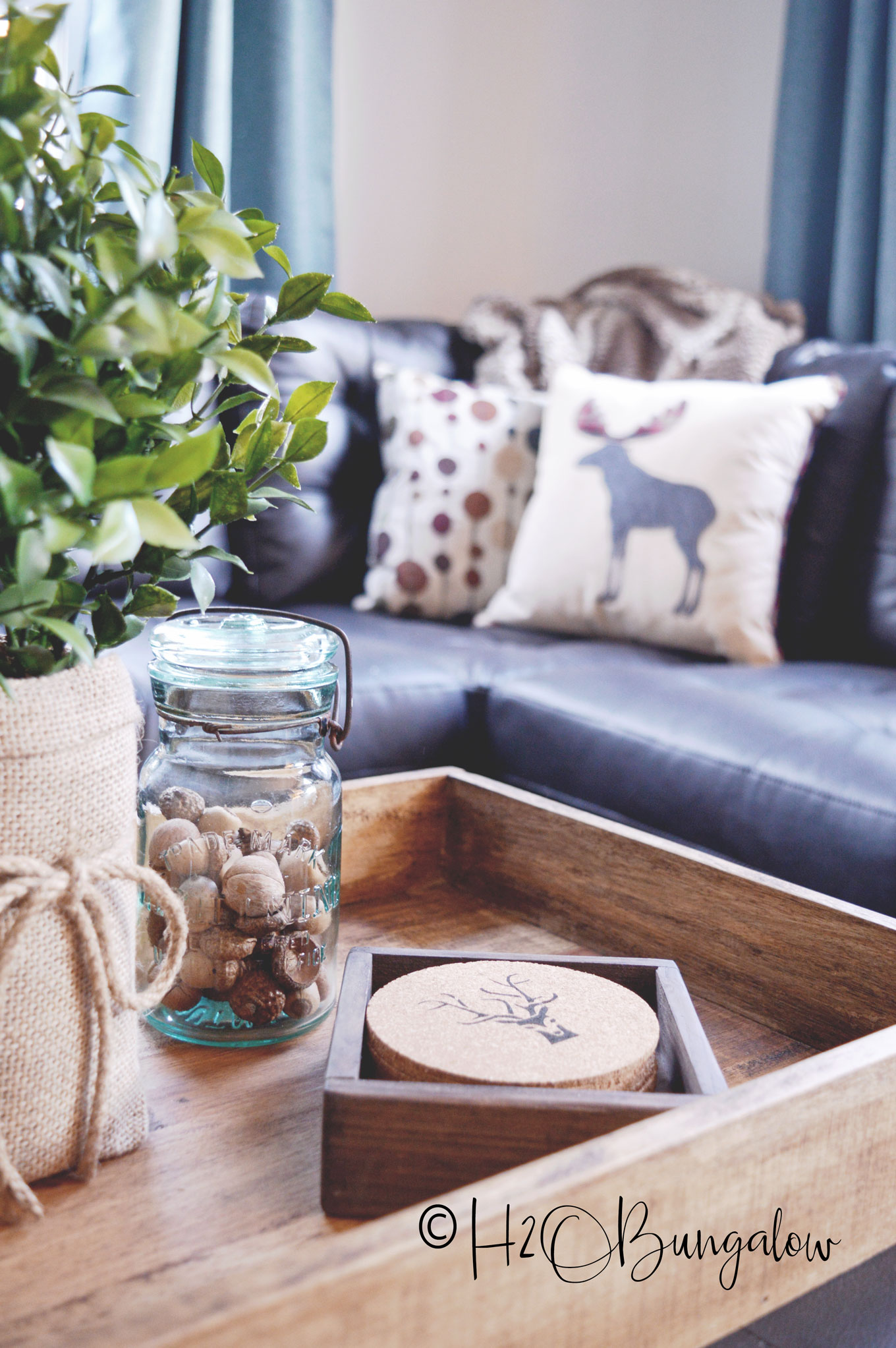 Are you like us and use whatever you can grab, a magazine or paper for a coaster…or, do you always use a real coaster? Ha! We'll be all set after this.
What stencil design would you choose for your coaster set, beachy or woodsy?