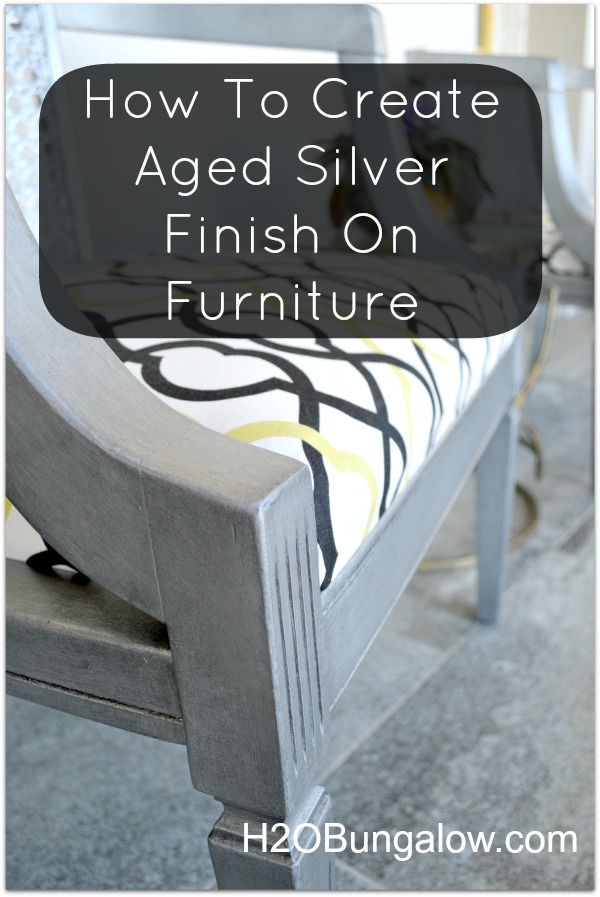 Today I'm going to show you how to create an aged silver finish on furniture which is one of my favorite finishes. When I shared my big news on my new H2O Market last week I had a slew of comments on these chairs and thought I'd share how I make the aged silver finish. This is what they looked like when I found them. They had good bones and were stury..but U…G…L…Y!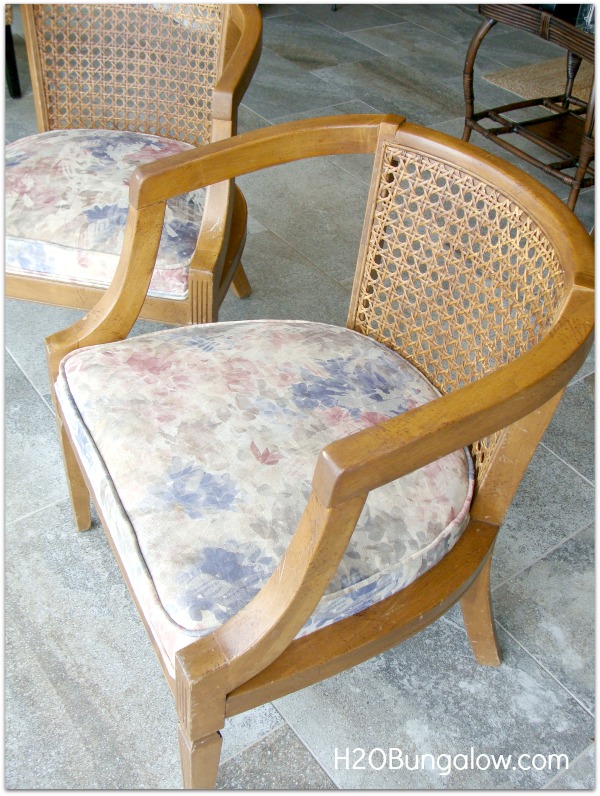 This is the list of supplies you'll need to create an aged silver finish on furniture like these chairs.
Modern Masters Silver paint
Modern Masters Black Pearl – I used the small pint
Clear Glaze
Microfiber or velour paint roller
Old paintbrush
Fine grit or 220 grit sandpaper
Drop cloth
Let's talk about preparation quickly. I feel if I put the time in to create a silver finish on furniture or another finish, I want it to last. It's worth it to take the time to do it right. I wash with a deglosser (TSP), lightly sand high spots, and primed these before I painted them with my favorite Modern Masters paints. What I love about this paint is that it's acrylic and washes up easily with soap and water. I also like that it cures to a hard finish and it's not rubbery like latex paint. These were both painted with two coats of Modern Masters Silver paint. The one on the left hasn't been aged yet. It's amazing how much depth and detail the glaze brings out.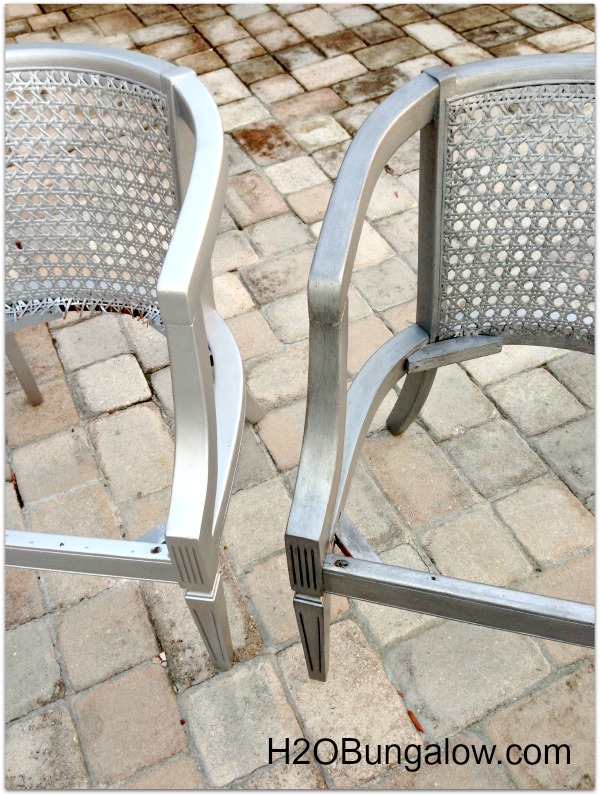 To make a glaze start with a few tablespoons of your Black Pearl with about 1/2 cup of clear glaze to create the right amount of color contrast for your furniture piece. Using an old brush start applying your black glaze. I like to test and start my furniture aging or glazing on the bottom of a piece. It gives me a place to test the color and mess around with how I want to apply it before I move to a visible spot.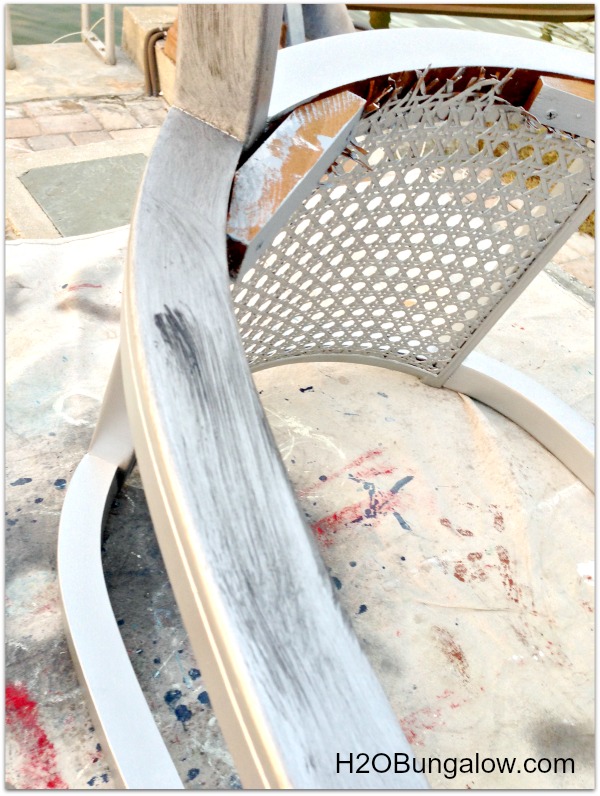 Work your aging glaze into nooks where you want a naturally aged appearance. Glaze is like the old saying "It's not what you put on but how you put it on" – OK, that was bad and I took some liberty…but you get the idea and that was my point. Wipe off or dab at the excess with a clean rag. Play with it until you get the effect you like.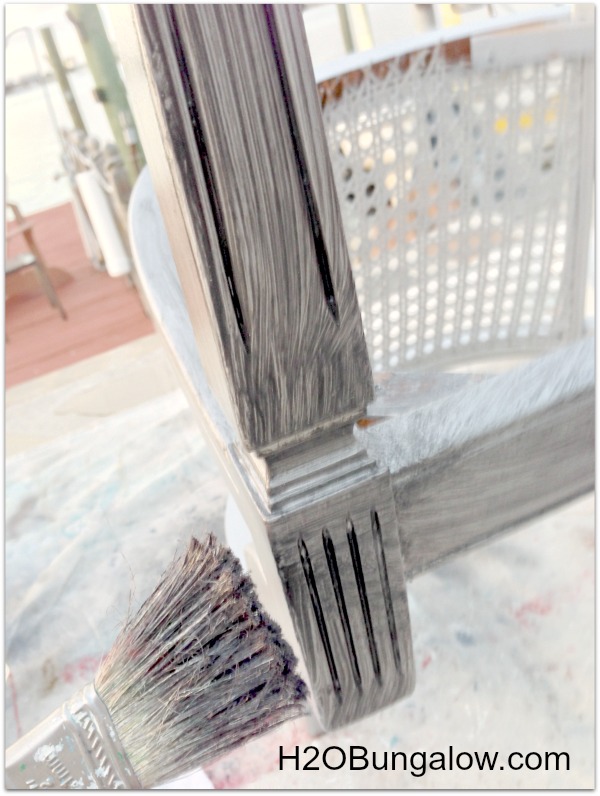 I worked my glaze with the brush to create an aged silver finish on furniture that came out like this.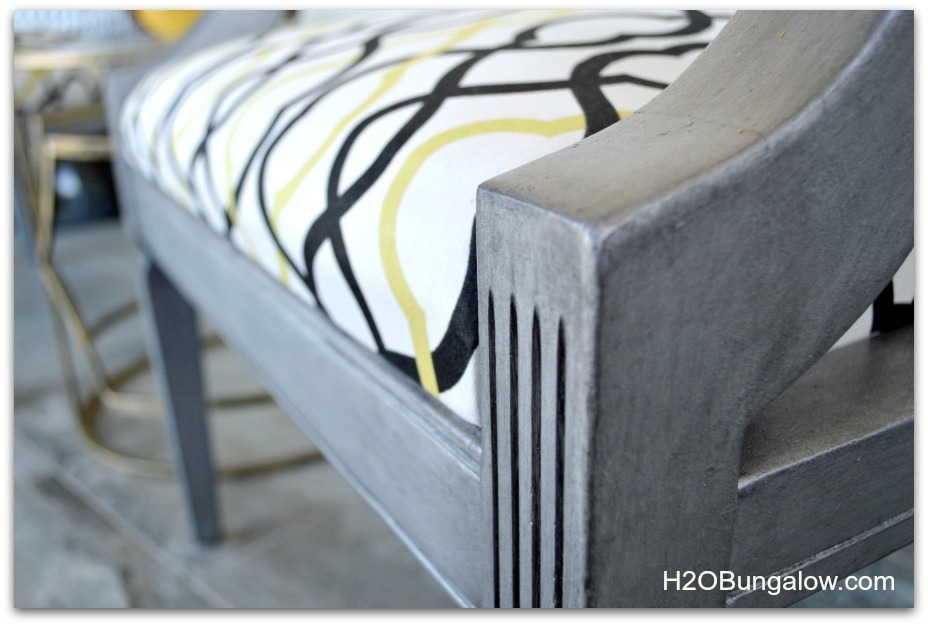 Do play up areas and shadows. I used pretty much the same technique as my Faux Metal Painting technique post. Minus the rivets of course!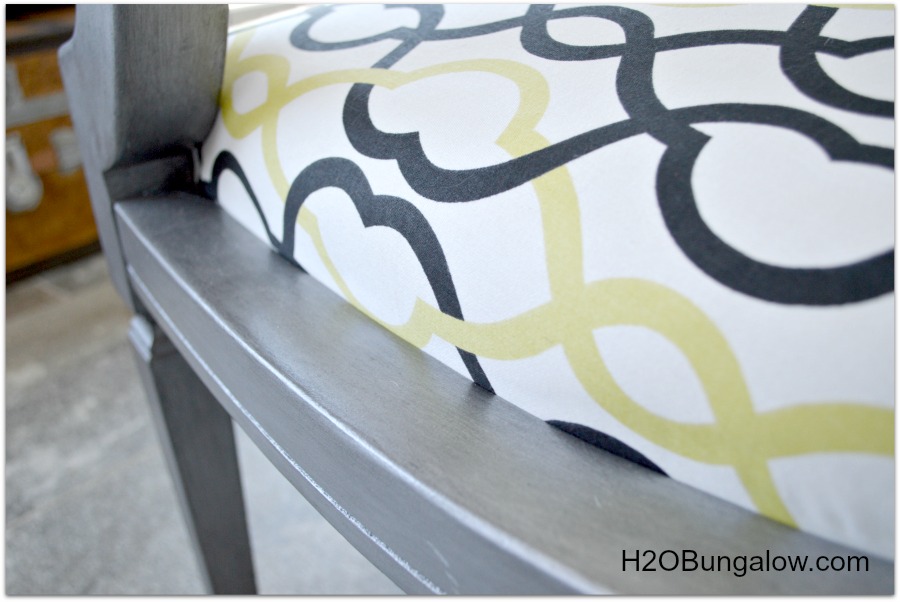 You'll love the results. Your piece will have depth and character that comes with age.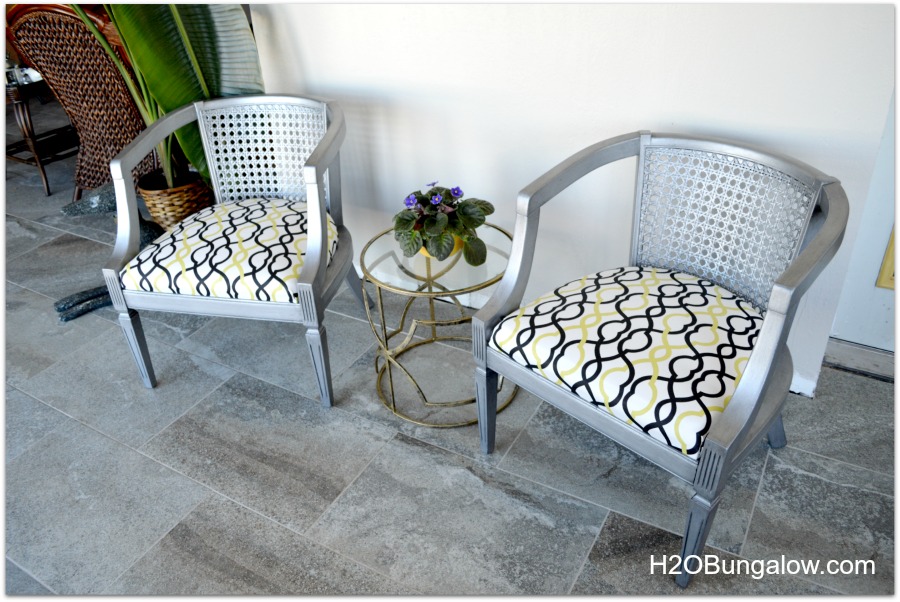 I love this set of chairs and I've even thought about keeping them… but, *sigh* I have nowhere to put them…so off they went to the H2O Market 🙂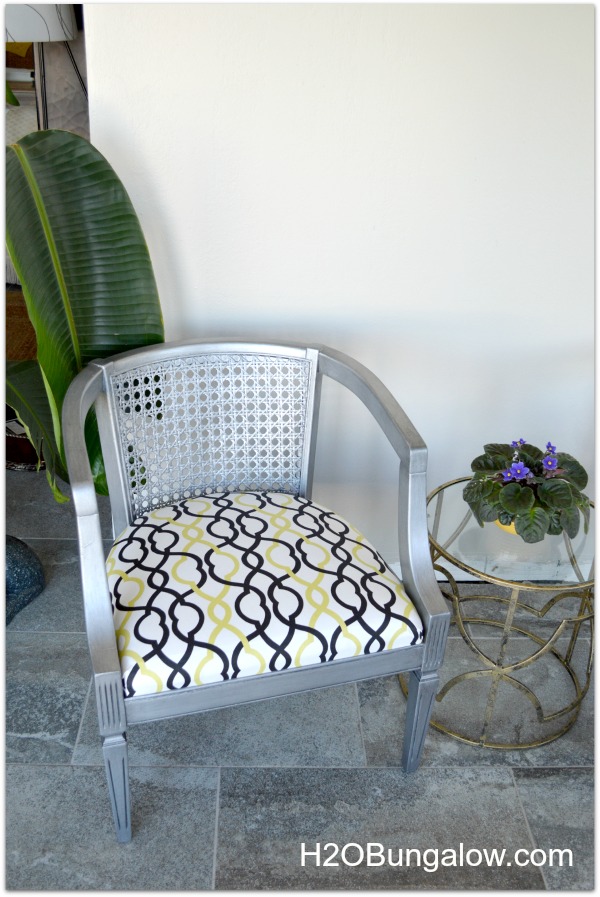 I'm sure they'll find a loving home which frees up space for me to tackle more fun projects to share! Oh, and by the way. This fabric is green and black on white. It just didn't show well with the camera lighting. What item do you have that would look good with this aged silver finish?

Don't miss a single creative idea I share! Click here to get my posts sent to your mailbox or follow here on Bloglovin. Either way, keep in touch!