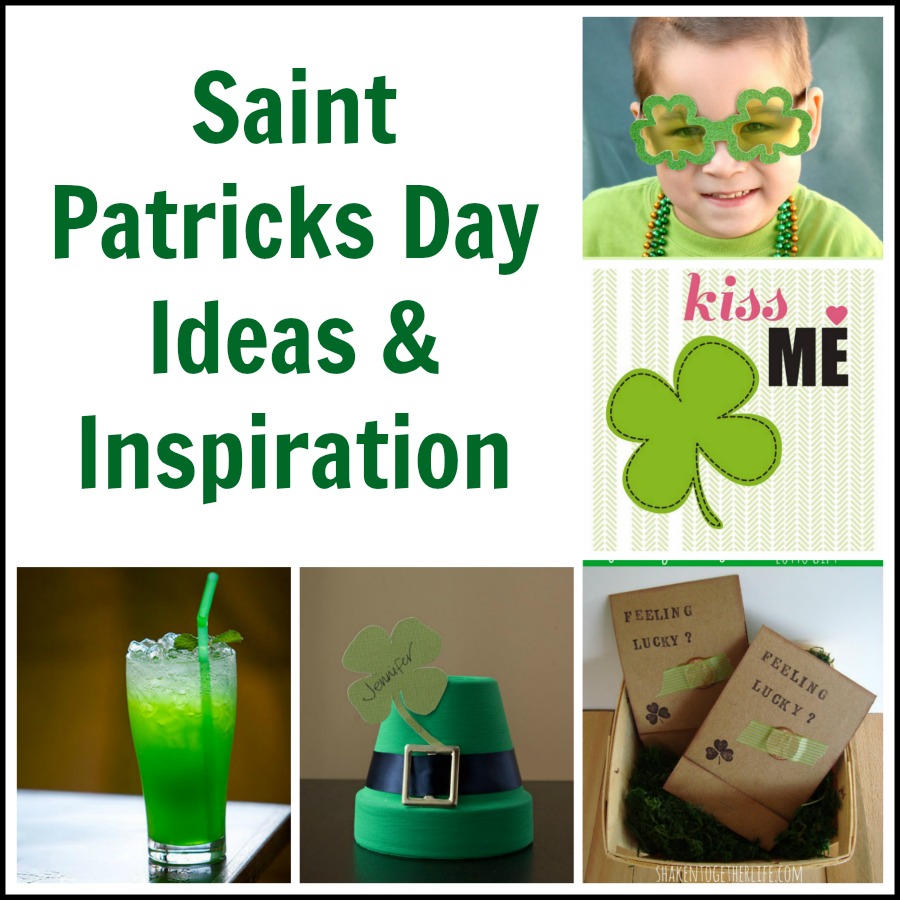 Have any plans for St. Patricks Day? I think we might go to a Saint Patricks Day street festival at one of the local beach towns. I'm in the mood for fun after researching for Saint Patricks Day ideas and inspiration. No plans yet? No worries. I've gotcha covered with a few fun ideas for green merriment and a no pinch zone!
What's merriment without food and libations? Does this look good or what? I'm thirsty already with this 23 recipe collection! I married into a chocolate loving family and I'm seriously thinking of making these truffles this weekend.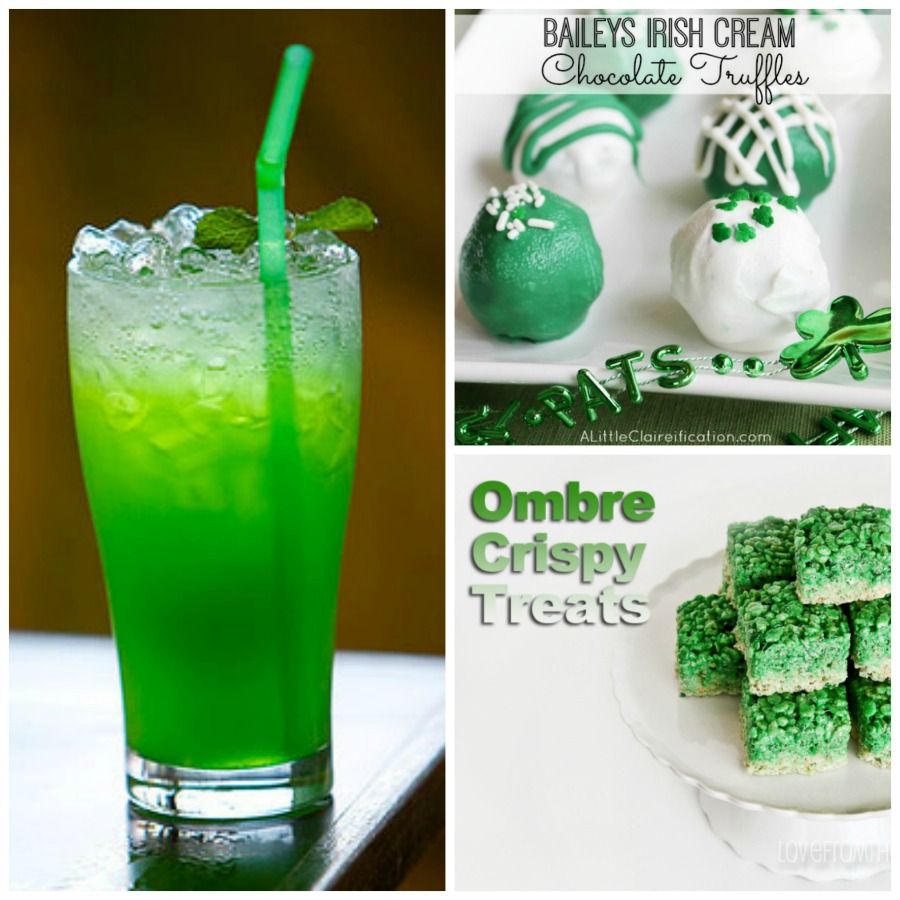 Bailys Irish Cream Chocolate Truffles A Little Clairafication 23 Delicious St Patricks Day Cocktails Browzer Ombre Green Rice Crispy Treats – Love From The Oven
Have you ever wondered about how Saint Patricks day began? I found a short and interesting history on how this holiday evolved and the clover connection.
Adult friends will get a kick out of these cool matchbox style lotto cards holders. What a great office gift. For the wee little lads and lassies, these way too cool shamrock glasses and printable St Patricks Day jokes are sure to be a hit!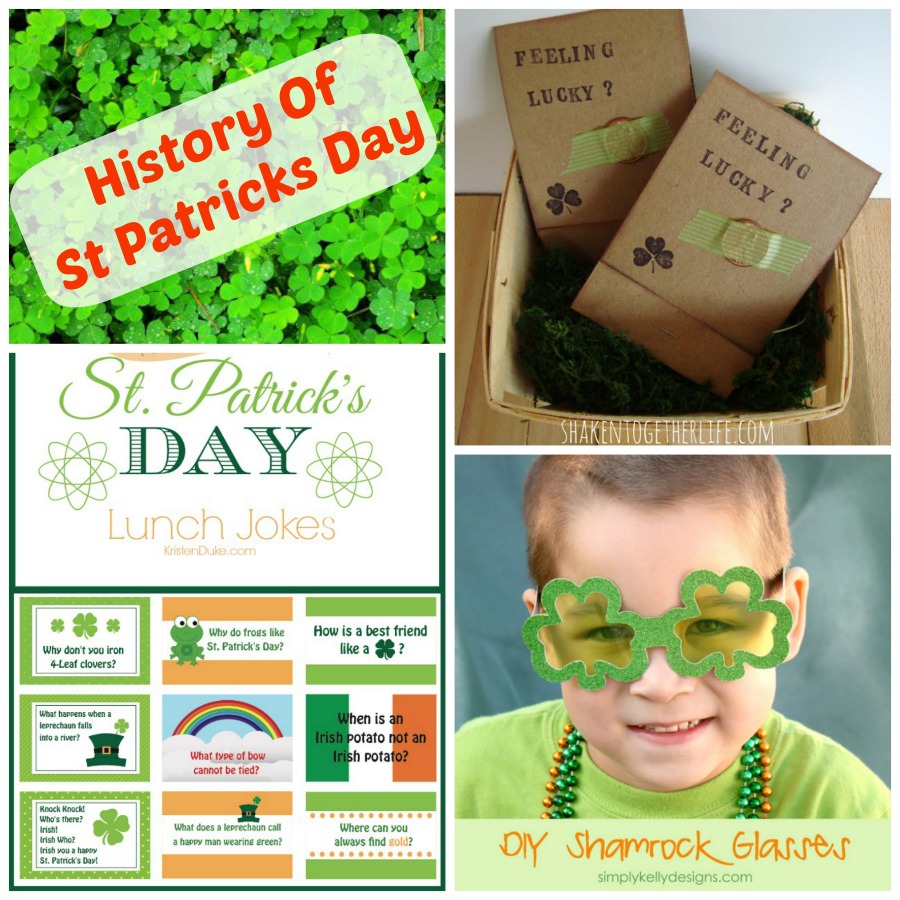 St Patricks Day Lunch Jokes – Kristen Duke Photography Feeling Lucky Lotto Gift Holder – Shaken Together Life DIY Glittery Shamrock Glasses (Silhouette Users) – Simply Kelly Designs History Of St Patricks Day – Spoonful
A little home decor goes a long way for jumpstarting a holiday spirit. How can you resist a smile when you walk up to a front door and see a cheery and whimsical St Patricks Day wreath like this one? How about these hurricane holders? Love them? Yeah, well they are Dollar Store creations 🙂 Printables are becoming an easy favorite decoration of mine. Print, pop in a table top frame on the entryway table. It doesn't get easier than that.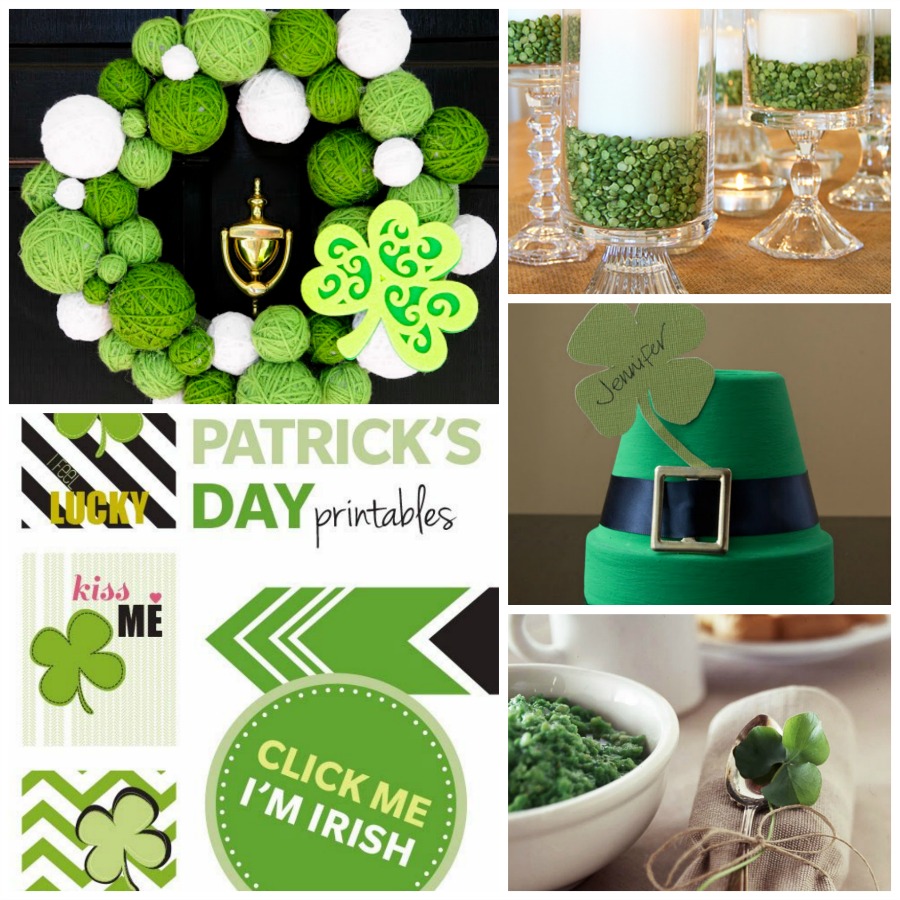 Simple St Patricks Day Decorating Idea – Better Homes and Gardens Thrifty Hurricanes – Two Twenty One St Patricks Day Printables – While They Snooze Place Card Holder – Life In Wonderland St Patricks Day Yarn Wreath – Heather And Evan
I hope you enjoy reading all the terrific and creative Saint Patricks Day Ideas and Inspiration I've featured. If you'd like to pin these, please pin from the original blog post 🙂
After collecting these Saint Patricks Ideas and inspiration for fun and merriment, I'm ready to have some fun. How about you?
Still Looking for ideas? Check out my St Patricks Day Pinterest Board HERE. While you're there be sure to follow me if you aren't already!

Don't miss a single creative idea I share! Click here to get my posts sent to your mailbox or follow here on Bloglovin. Either way, keep in touch!