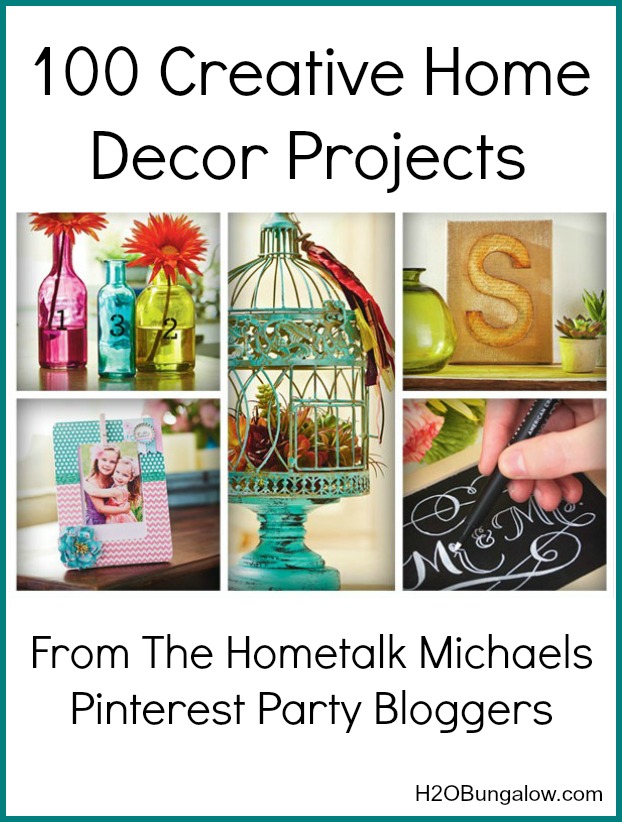 What do you get when you pool 100 über talented bloggers for an event???? A Whole lotta creative home decor ideas, that's what!
Hometalk and Michaels Stores brought together 100 bloggers from all over the US and Canada to celebrate Michaels Stores joining Hometalk. We were given a choice of 5 projects to choose from and told to put our own spin on it. Let's me say now…I'm blown away by the talent and creative home decor ideas that came from this group.
There were so many fabulous ideas in fact, that we decided to showcase everyone's work. You'll find all of our projects below. Click on any picture and you'll connect with the home decor tutorial for that project! How easy is that?
We want you to not only pin these projects, but make them as well.

But, wait…Hometalk and Michaels has made it even easier! You can look up any one of these creative home decor ideas while you're at the store, purchase your supplies and meet me at the classroom.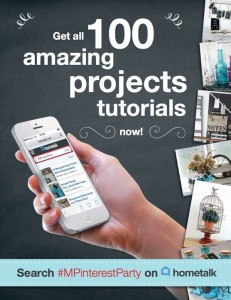 While were on the subject of Hometalk and Michaels, let me take this opportunity to mention that if you like Michaels Stores on Hometalk you'll be entered to win a $100 gift card! Can I get a whoot whoot on that one? Ya know what you could do with $100 at a Michaels store?
Go to Hometalk HERE or click the picture below.

Mark your calendar for this Sunday, Feb. 16th from 1-4pm to meet me at the Michaels Store location at 2206 N 66th St in St Pete. Pick a project you want to make and come craft with me!
Don't live near? No worries! All of the Michaels Stores are holding this event. Select stores will have awesome Hometalk Bloggers co-hosting this event. Check HERE to see which stores!
Which one of these awesome creative home decor ideas are your favorite?

Don't miss a single creative idea I share! Click here to get my posts sent to your mailbox or follow here on Bloglovin. Either way, keep in touch!
You may see me linked up to some fabulous link ups which you can see
here.