You might have noticed the bright and cheery big button on my sidebar to the right of your screen .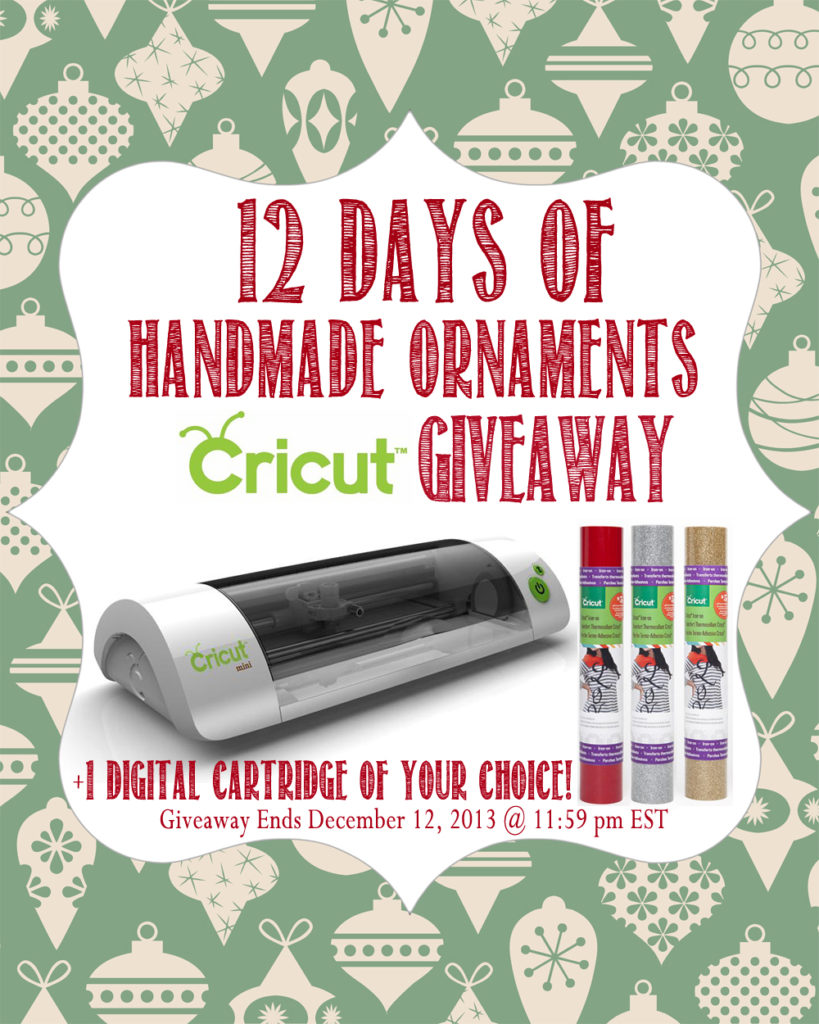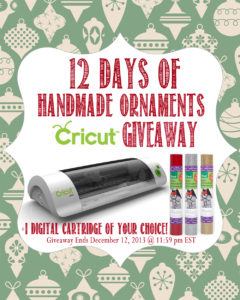 I've been asked to join in with several other talented bloggers who will share their handmade ornaments for Sew Woodsy's 12 days of Handmade Ornaments! This is a really big honor. One a day for twelve days! It's time to roll up your sleeves and get your DIY on!
Dear friends and readers, holiday cheer is overflowing here at H2OBungalow!
To celebrate this spectacular event all the bloggers are hosting a 12 Days of Handmade Ornaments Cricut Giveaway!
Have you seen the amazing things these machines can do? They cut paper, fabric, make stencils, vinyl lettering, and so much more. And we are giving one of these super-duper machines to one lucky winner and I want that lucky winner to be one of MY readers!
What are you waiting for? Enter now!!