Today's fall decor project is a DIY birch bark pumpkin tutorial. The silvery textured thin layers of birch bark are perfect for fall decor and DIY projects. I admit, I have a thing for birch bark and birch bark home decor.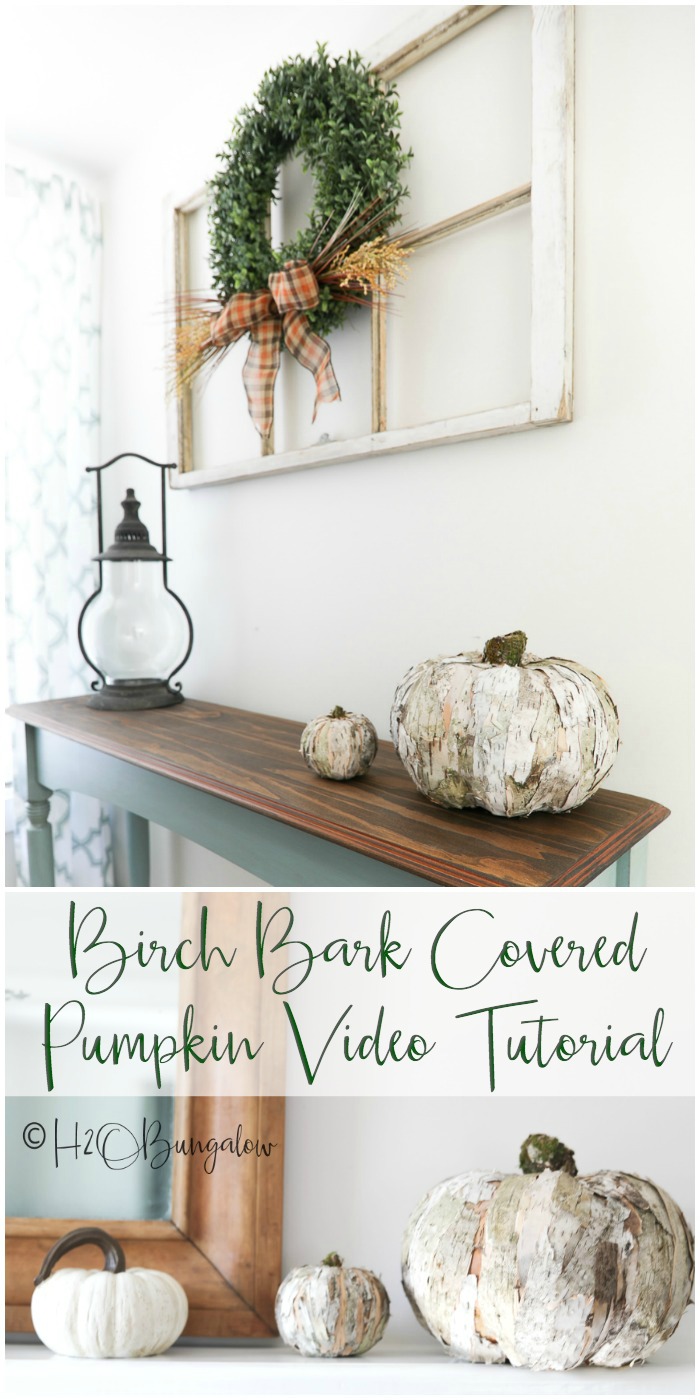 Like my other fall home decor projects I've shared, this one is easy to make and doesn't require tools or big skills. In other words, if you can handle a glue gun, you can make this rustic birch bark fall decor pumpkin in no time at all!
Today's DIY birch bark pumpkin tutorial is my third year of sharing a fall bark project. My other projects were crazy popular. To this day, I still get a lot of activity on my DIY Birch Bark Candle Holder.
Last year I made a Birch Bark Picture Frame. It sits on the mantle in the #52 side of the North House Lodge. Another favorite year round home decor DIY project is my Birch Log Candle Holder, I literally pulled the log from the woodpile for that project!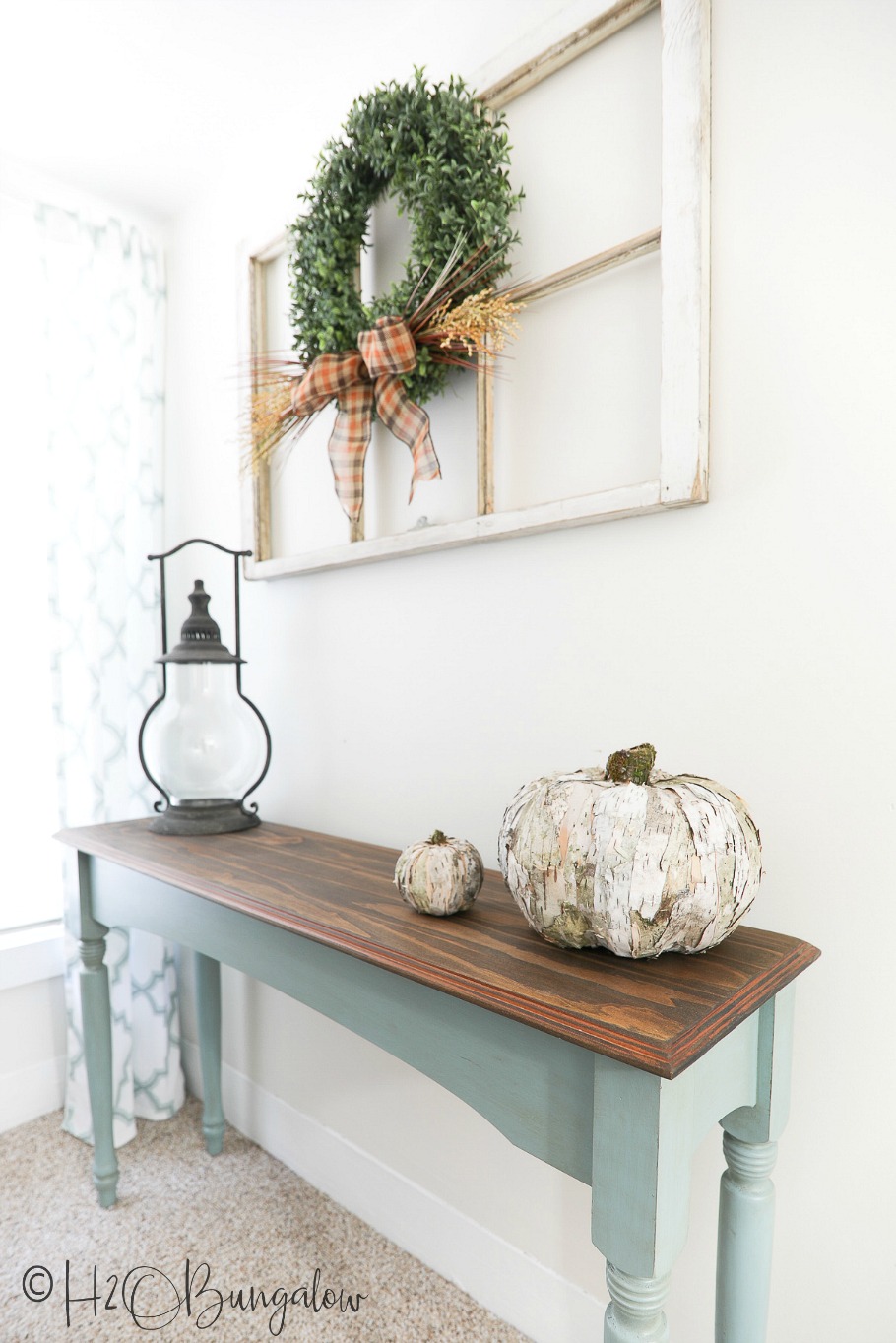 I love them all!
How to Make a DIY Birch Bark Pumpkin
This post contains affiliate links, as an Amazon affiliate I earn a fee from qualifying purchases at no additional cost to you. Thank you for supporting H2OBungalow!
Supplies needed to make my birch bark pumpkin fall decor
I made a short video tutorial on how to make this birch bark covered pumpkin. I think it's much easier for you to see what I'm doing and for me to share tips on how to work with birch bark than it is to write it down.
–
Let's talk a little more on the alternatives to using real bark for your project too.
Where do you Find Birch Bark?
I shared in the video how to find birch bark and what I look for when I'm collecting my bark in the woods. The number one thing is only collect bark from a dead fallen tree! If you don't have birch near you, you can purchase birch bark in sheets.
I found two other alternatives to using real birch bark that I think would look good on bark covered projects too. One is this birch bark paper which would be very easy to work with and the other is this birch bark ribbon which I think would probably work too. I'd rip them both into short strips just like you do when working with real birch to get a better effect.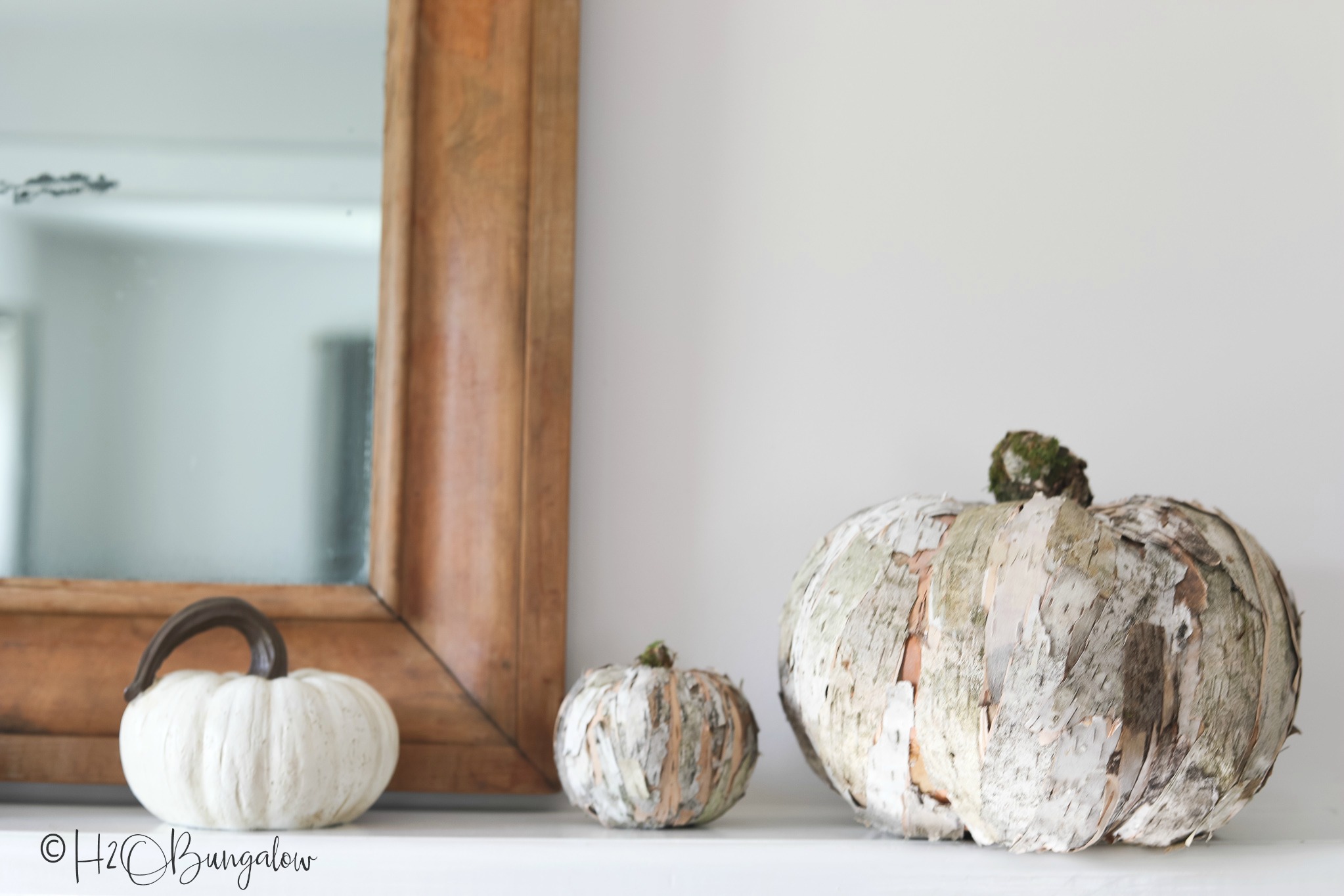 Do you love my birch bark covered pumpkins? Please pin for later and share with your friends on Facebook!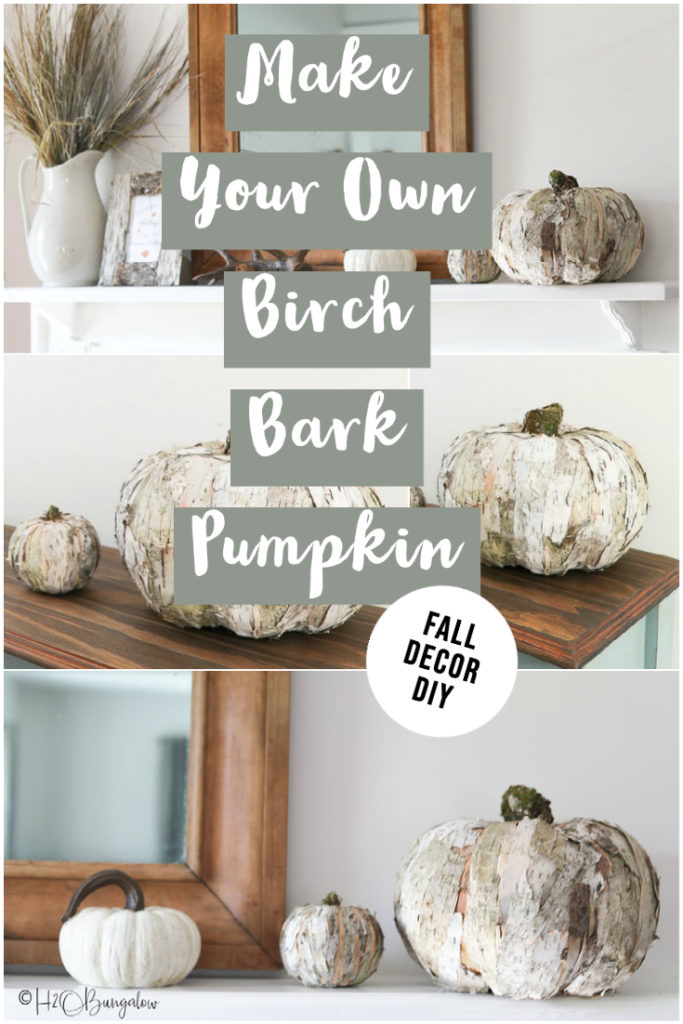 This is such an easy fall decor DIY project friends! Have I inspired you to make anything else with birch bark? Something seasonal like fall decor or perhaps a rustic home decor item that fits year round?
Leave me a note in the comment section below! I love it when you guys share your ideas too!