Have you been checking off the gift list to see who you haven't finished shopping for yet? Are there one or more special names that should be on the list but aren't? I'm talking about the four legged family members of course. If there isn't a check by their names yet, I'll help you out. This gluten free dog biscuit recipe is easy to make, good for a pups digestion and dogs love them!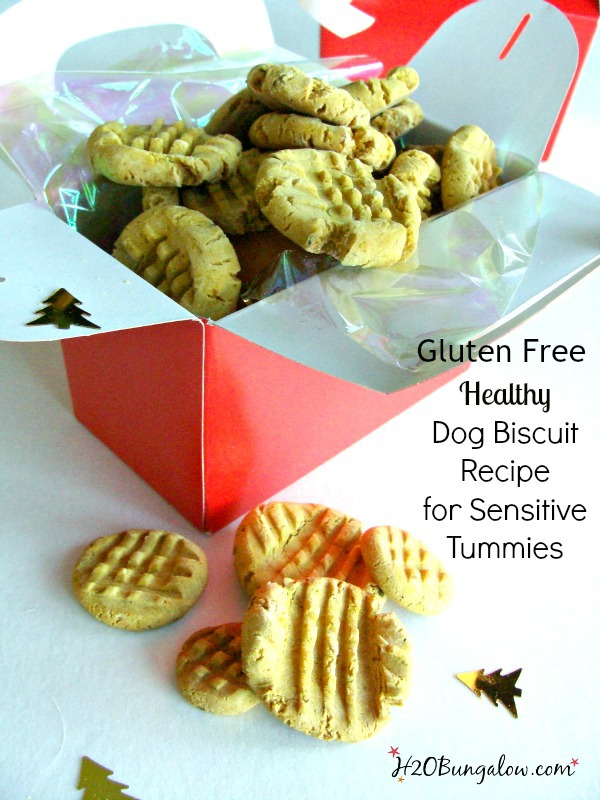 Our Cinnamon did!
Unfortunately she went to pup heaven a few weeks ago:( I was planning on making these for her this Christmas. She loved them. Because she had a delicate constitution, most treats were too hard or rough on her system. But these were OK. This gluten free dog biscuit recipe was the perfect consistency and size for her delicate needs.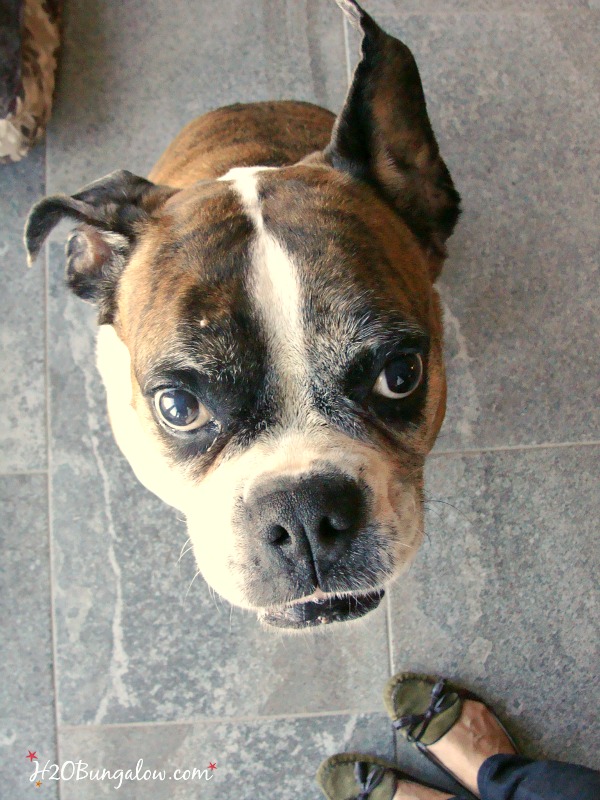 Unless you or your neighboor have a kennel, one batch makes plenty enough for a family of dogs and your neighbors dogs too. In other words, this gluten free dog biscuit recipe makes a lot of tasty dog treats!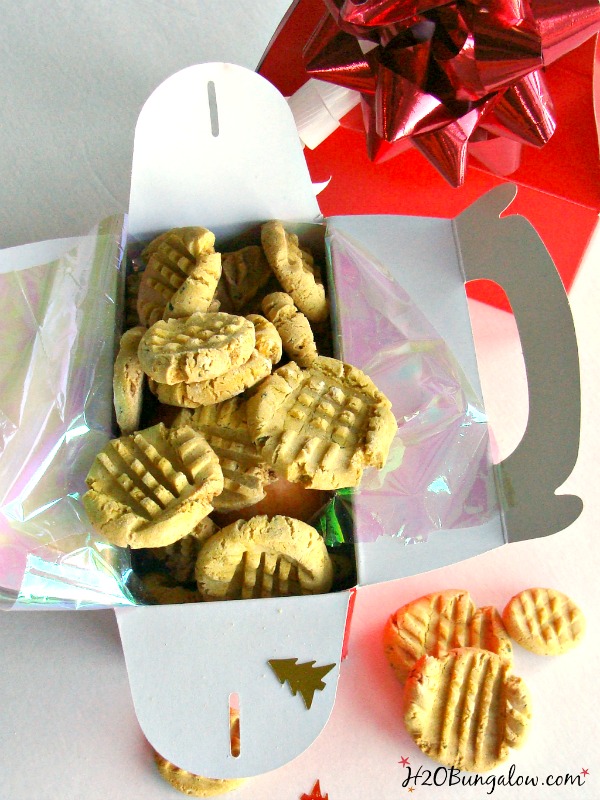 Gluten Free Dog Biscuit Recipe
1/2 cup canned pumpkin
1/4 cup peanut butter
2 tablespoons dry milk
1/4 teaspoon sea salt
2 1/2 cups brown rice flour (labeled gluten free flour )
1 teaspoon dried parsley (optional)
water
Preheat oven to 350 degrees.
Mix all the wet ingredients together in a bowl except the water. Add the dry ingredients slowly to mix well. Sprinkle water into the mixture as needed until you get a cookie dough consistency. Roll into small balls and place onto an ungreased cookie sheet. Press crisscross patterns across the top with a fork like peanut butter cookies. Our cookies were about 1 1/2″ across. They work fine in any size.
Bake for about 15 minutes per batch. They will not rise or spread out, They will be slightly brown on the bottom when they're done.
If you'd like to download the recipe and print it out just click on the thumbnail below for a pdf version you can save to your computer.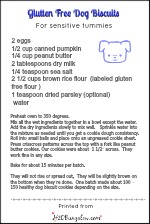 One batch makes about 100 – 150 healthy dog biscuit cookies depending on the size. They store great in an airtight container for several weeks.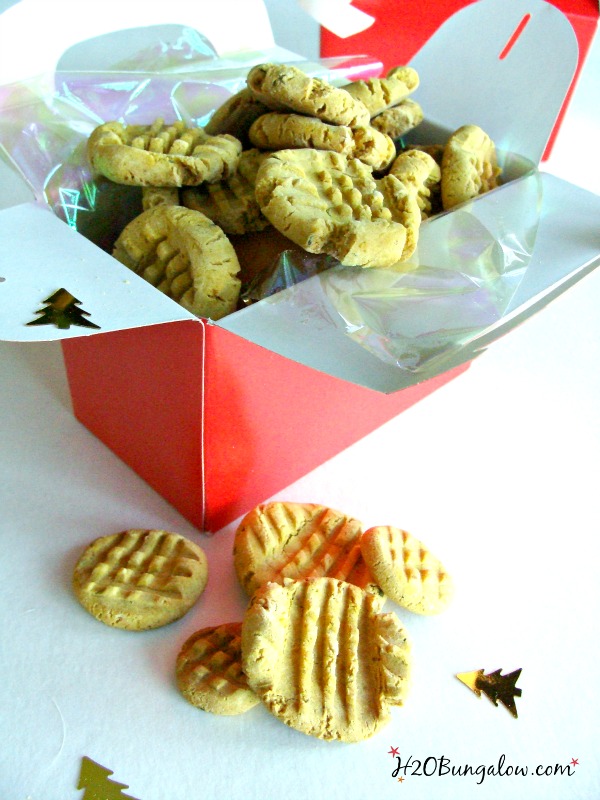 This gluten free dog treat recipe makes great stocking stuffers too!
Need a healthy gift idea for the feline family member too? Try these Organic Catnip Toys! Everyone loves them!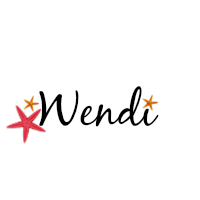 Love a good dose of DIY home decor, home improvement, the challenge of woodworking and creative ways to make your home look fabulous?
Me too!
I'd love to share mine with you. Click here to sign up for my post emails and I'll send a quick note when I have a new project to share.
Social media fan? Don't be shy say hello! I love when you guys do that! I'm interactive on Facebook and I share lots of other projects and, useful inspiration for the home and content I don't share anywhere else. Follow H2OBungalow on Facebook here
Oh heck, just follow me on all social medias. We'll have some fun…promise:) Follow H2OBungalow on Instagram , Follow H2OBungalow on Twitter , Follow H2OBungalow on Pinterest, I'm on Periscope! @H2OBungalow
I use affiliate links in my posts. If you should make a purchase I will receive an itty bitty commission at no cost to you. Thank you in advance for supporting my blog and two furball cats who believe they are privileged.