A few weeks ago, I was browsing through a stack of catalogs I keep for inspiration and I spotted the coolest (does anyone still use that word?) ..anyhoo, the coolest coastal accessory and I immediately fell in love and had to have it. In the DIY sense of course. Today's project is a 15 minute DIY coastal decor project to add a quick punch of color to any vignette.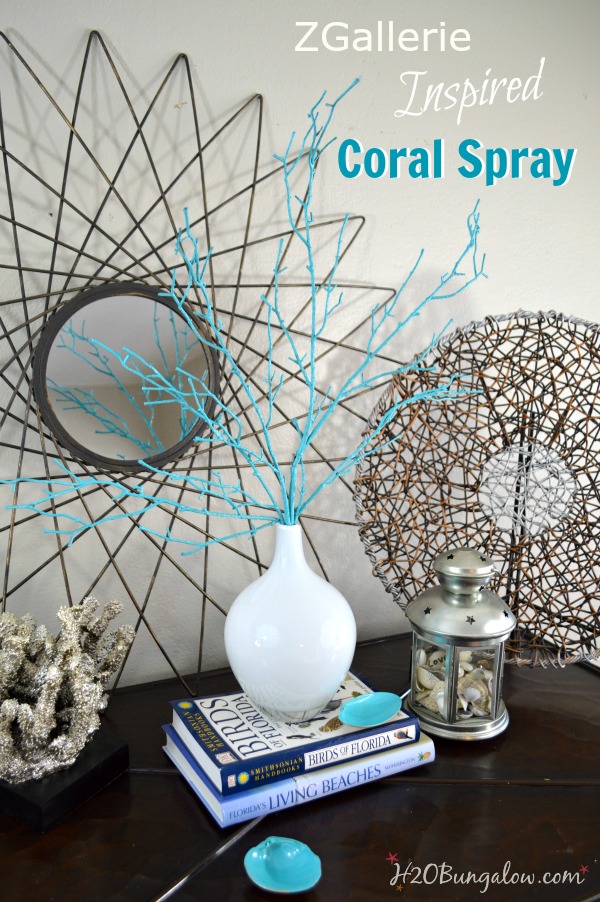 I spotted the coral spray in the ZGallerie catalog, and then in Pier One, and then somewhere else Every time I spotted one, I thought I can make that and for a lot less than the store cost too!
…and I did.
I bought a few of these boughs from the floral department at Michaels. Used my favorite can of blue spray paint for the blue, and used the left over luscious custom Coral Chalk Paint I mixed for painting my modern leather office chair a few weeks ago. (Click here to see it). It was easy to cut pieces down to size with wire cutters.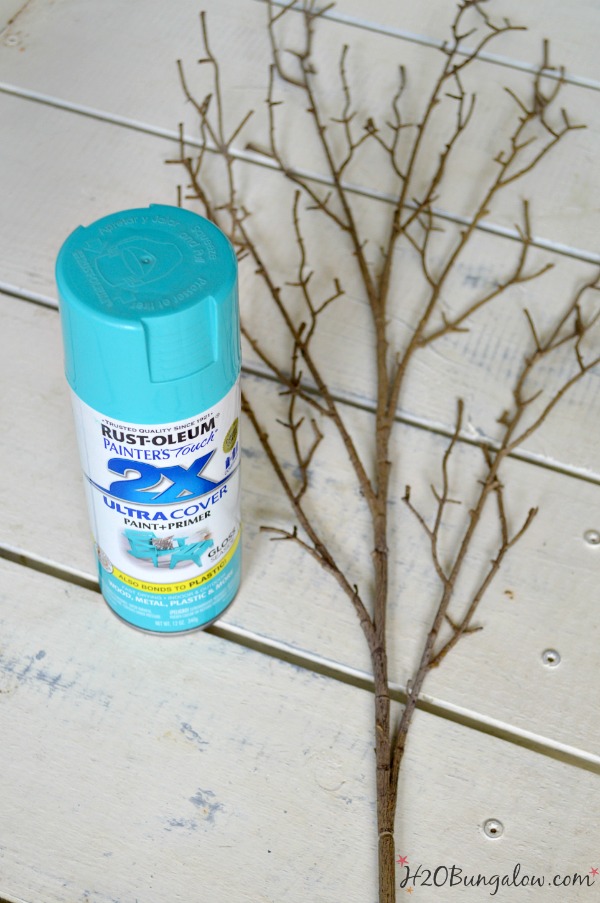 I've moved them around a few times for photo shoots. You may have spotted the coral colored spray in my bedroom when I shared my bed project. I'll share the full tutorial including step by step beginner tips on how to build a bed soon. It's so much easier than you'd imagine!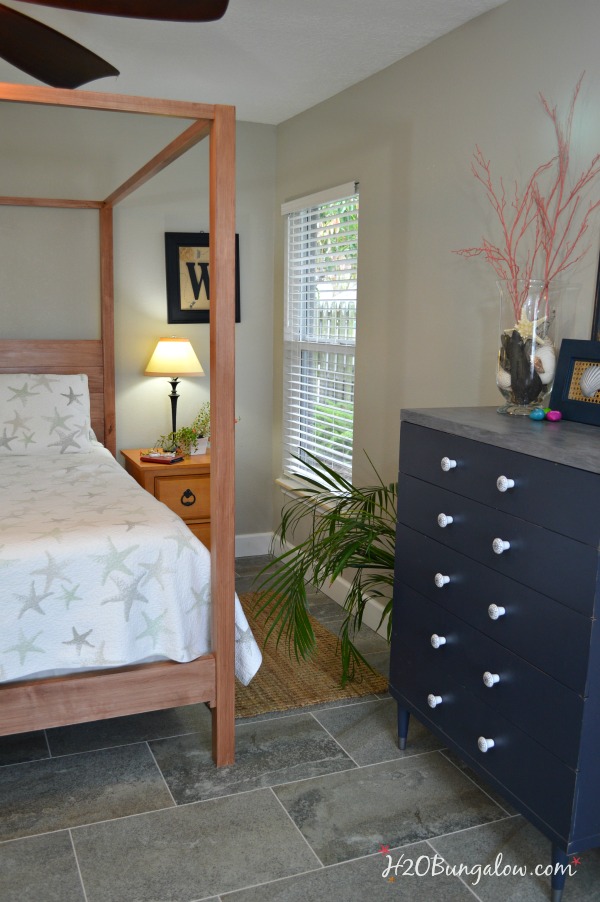 You may have seen the same one in my office when I shared my new faux painted cedar slab desk top and beautiful new soft yellow in my studio:) (click here to see it).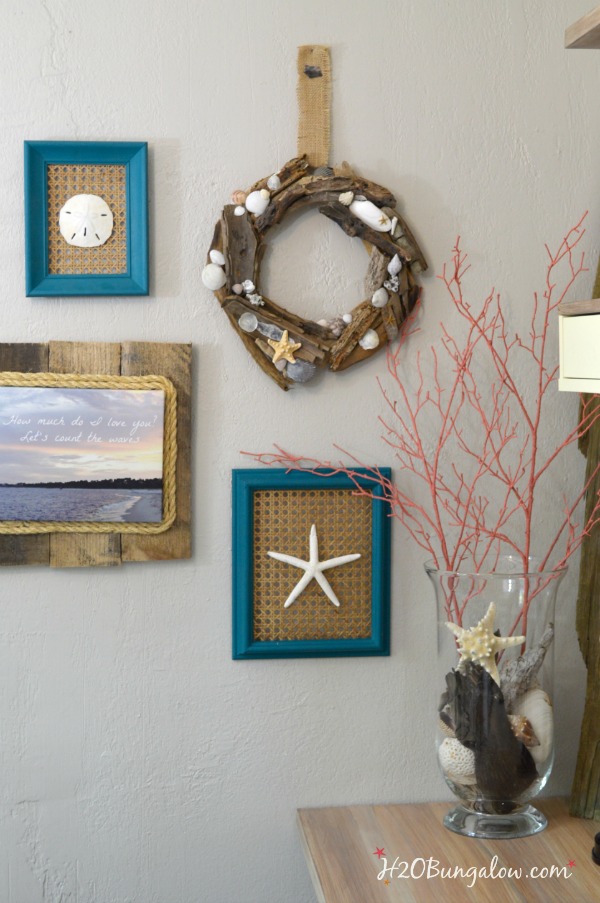 I used the turquoise coral spray for an easy DIY coastal decor vignette on top of my armoire in the living area. It was empty because I took those pieces to stage our room for the last photos I took and liked them better there. It's always fun to "shop my house" for new vignettes in different areas. Of course it usually means new empty spaces that needs to be filled. That isn't so bad because then I get the excuse to make another project like today's easy DIY coastal decor and share it with you:)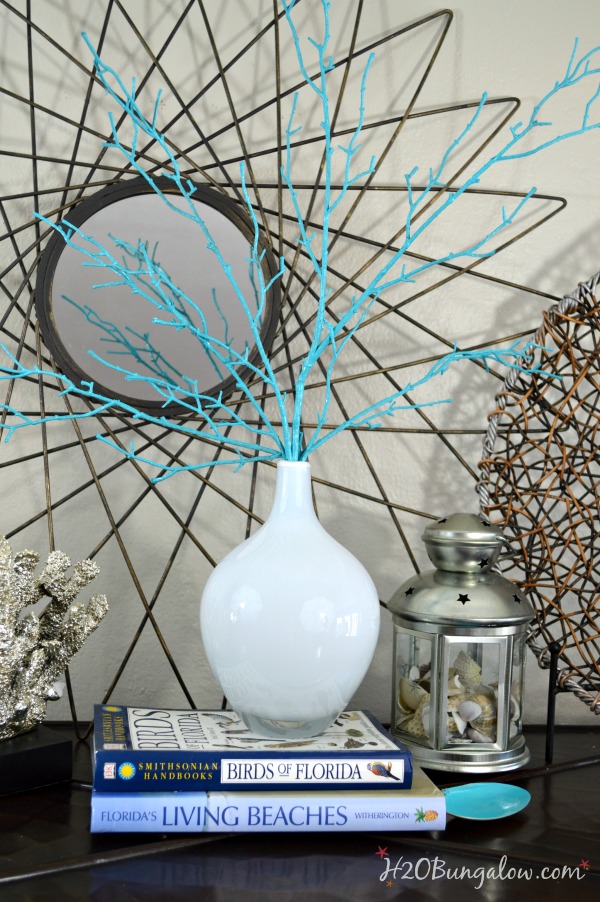 Painting faux branches to look like coral sprays was a quick way to fill in a few empty spaces that needed some color and height. It was the perfect easy DIY coastal decor project, especially because it was only a 15 minute project.
Need a DIY coastal decor fix in your home? Try a painted coral spray. You can see all my coastal decor projects in my Coastal Home Tour.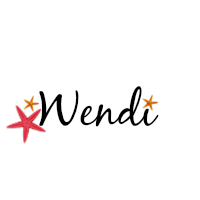 Don't miss a single creative idea I share!
Love my posts? Click here to get my posts sent to your mailbox or follow me here on Bloglovin.
Following H2OBungalow on Facebook? It's one of my favorite places and I share lots of extra projects, inspiration for the home and content I don't share anywhere else.
Love Instagram? Me Too! Follow H2OBungalow on Instagram and see my projects in process and lots more.