Today I'm sharing how to paint leather. I painted a leather chair but you can use the same techniques for other leather.
Have you ever made a purchase, loving it at the time, and then later wondered what on earth you were thinking? I have. I've not only looked at it several hours each day, I've been sitting on it. It's my own office chair. I loved the style of this chair from the day I laid eyes on it. Had to have it. But… I bought it in red. Yup..red. I'll say in my defense, that was before I had a clue that I'd choose a turquoise and euro vintage style office. Clearly, the red had to go, and go it did! I've seen lots of projects on vintage furniture that used paint to change the color of leather furniture so I thought why not give it a try.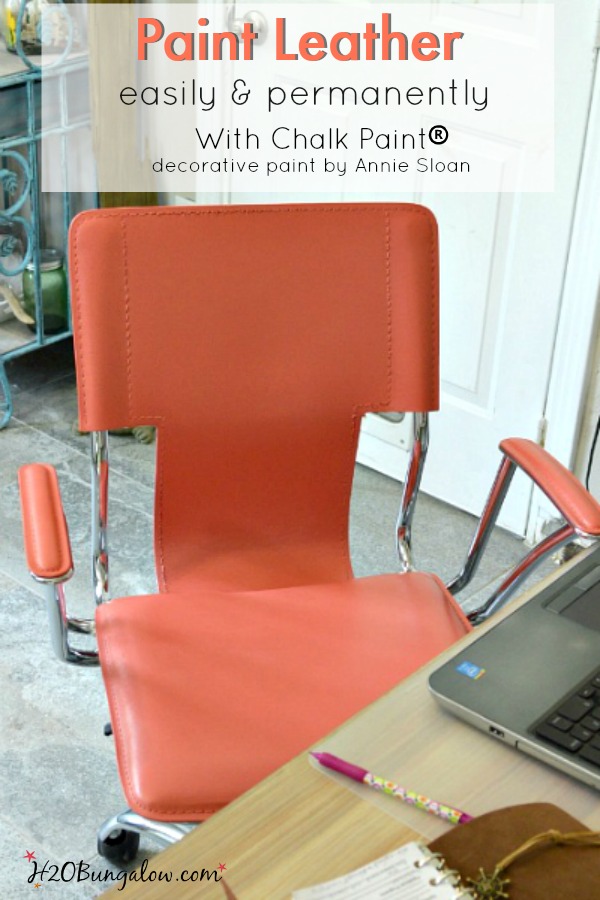 My chair is sporting a fabulous new coral color that looks so good, you'd never be able to tell it was a DIY.
I saw a recipe to mix my own coral colored Chalk Paint®. It was an aha moment for me! That moment I knew how I was going to save my awesome chair with the wrong color.
Because this is a chair that gets used every day I did a little paint prep on it. I've read you don't need to when painting with Chalk Paint®, but the conservative side of me could not prep. I rubbed the leather lightly with 100 grit sandpaper all over. Just enough to take the light shine off of the grain. Next, I wiped down the leather with a TSP solution. This took all of 10 minutes.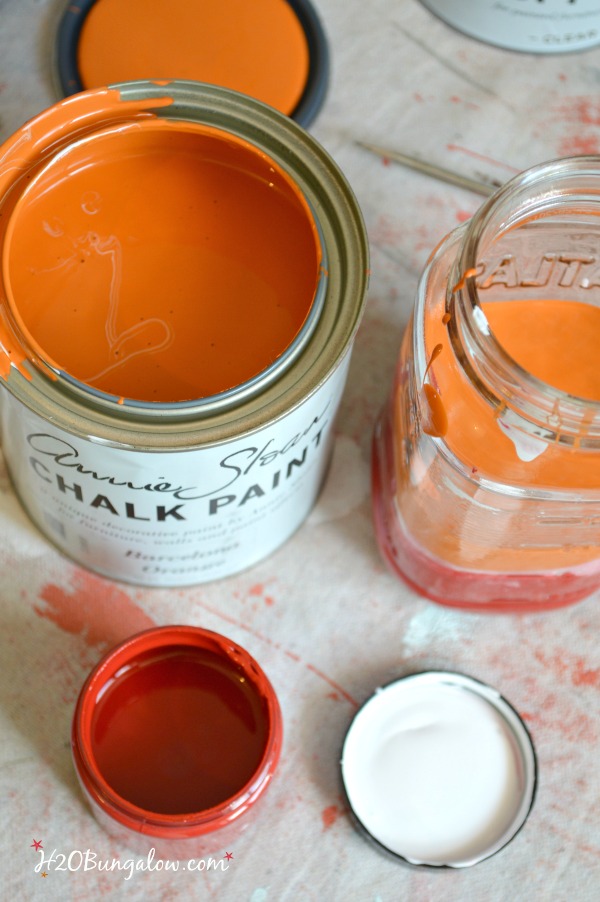 Next, I taped off all the chrome.
This is my paint recipe to make a luscious coral color with Chalk Paint®. The one I initially tried was not the shade of coral I needed, so I tweaked it until it was what I wanted.
2 parts Pure White Chalk Paint®
1/2 part Emperor's Silk Chalk Paint®
1 part plus a few teaspoons Barcelona Orange Chalk Paint®
Mix well and store any leftover paint in an airtight container.
The consistency and coverage were exactly what I'd hoped it would be. I applied two thin coats of paint with a good quality brush.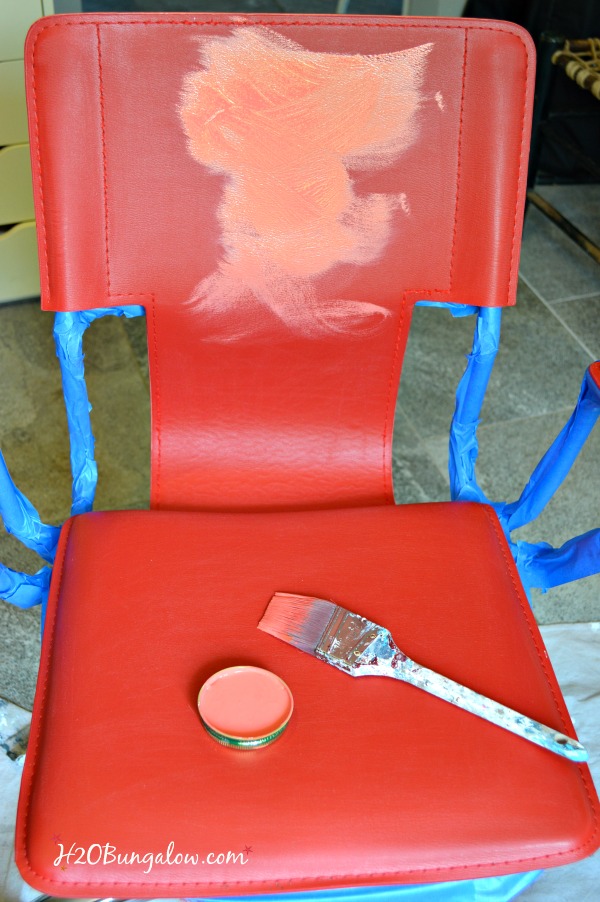 I gave it a day to dry and applied 1 coat of Annie Sloan Clear Soft Wax , waited a day and applied another coat. On the third day I gently buffed my new painted modern leather chair with a white soft cotton rag.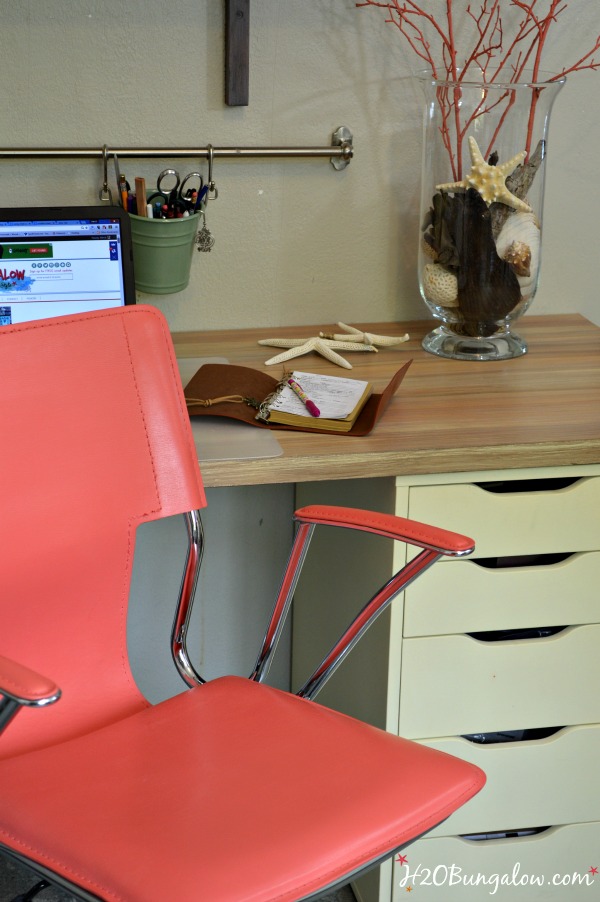 This chair looks like it came from the store in this color! I don't see a brush stroke anywhere. Not one.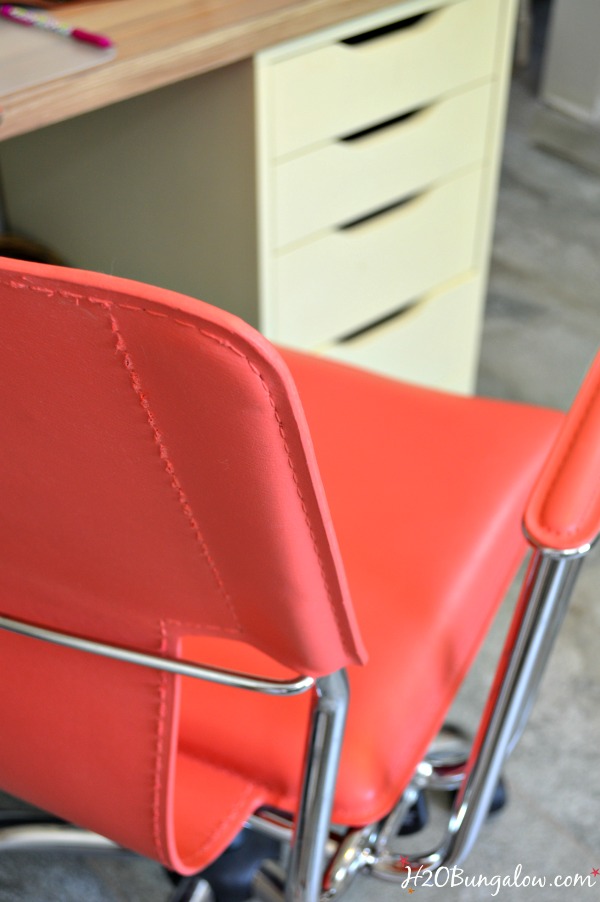 This color is perfect in my office and pretty against my desk that I just repainted with the faux cedar slab wood top.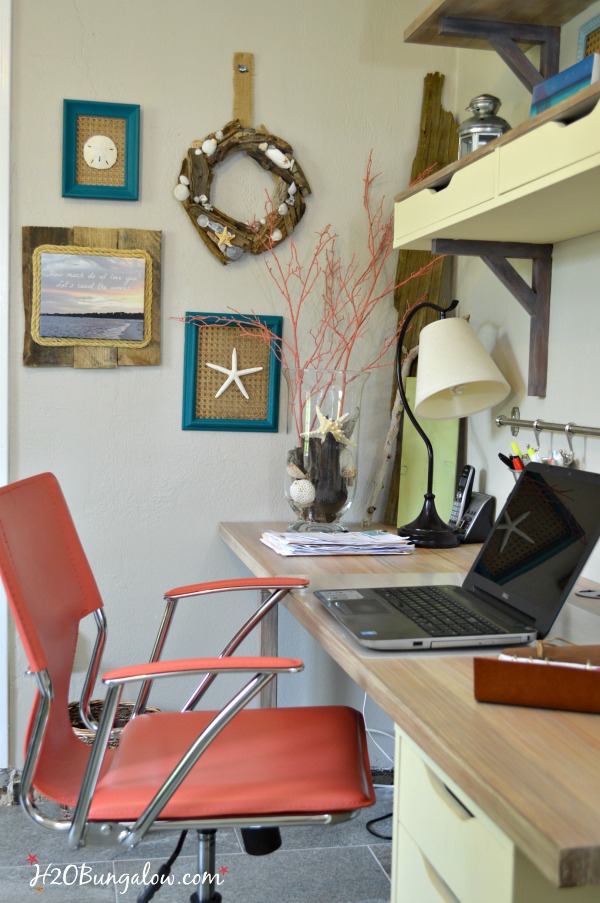 I love my modern painted leather chair even more than I did when I brought it home.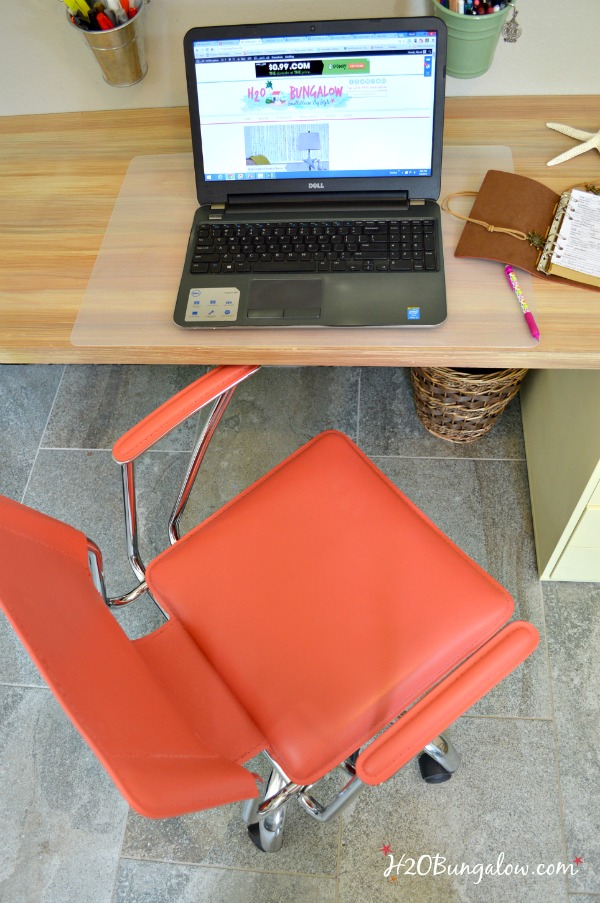 My painted modern leather chair trial was a huge success. Chalk Paint® worked magic, and had excellent coverage. Plus, a little went a long way. I'm now on the lookout for more things to paint with my leftover coral chalk paint color.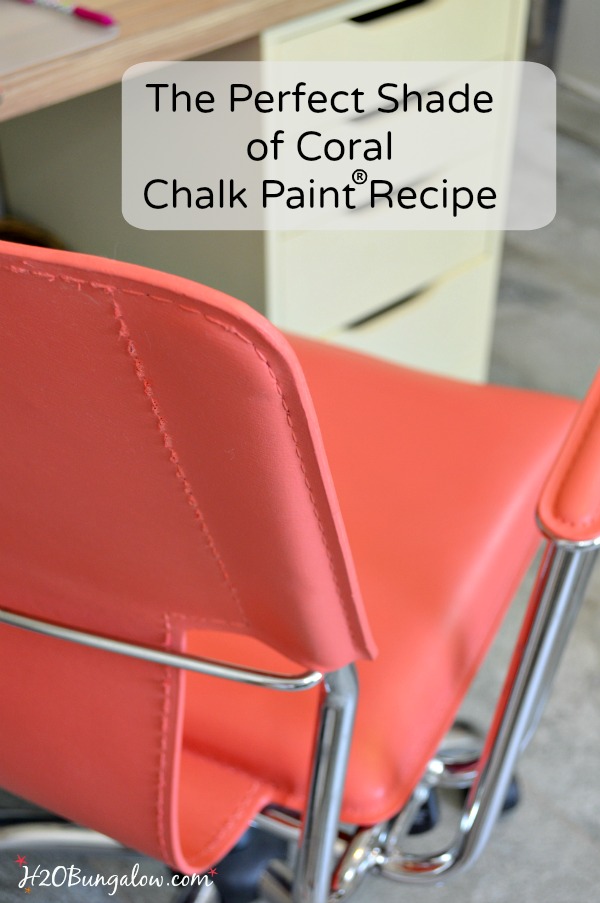 Do you have a furniture item that could be saved with a color change?