A project house is sometimes both a blessing and a curse. On one hand, our home needed a total overhaul which has been awesome because I get to redo everything in my own style. On the other hand there isn't a big budget for everything I want to do. I'm often challenged to find a way to pretty up a lot of crazy things that someone else thought was mighty dandy. My DIY faux pavers project I just completed helped me check one of those odd ball things off my list this weekend.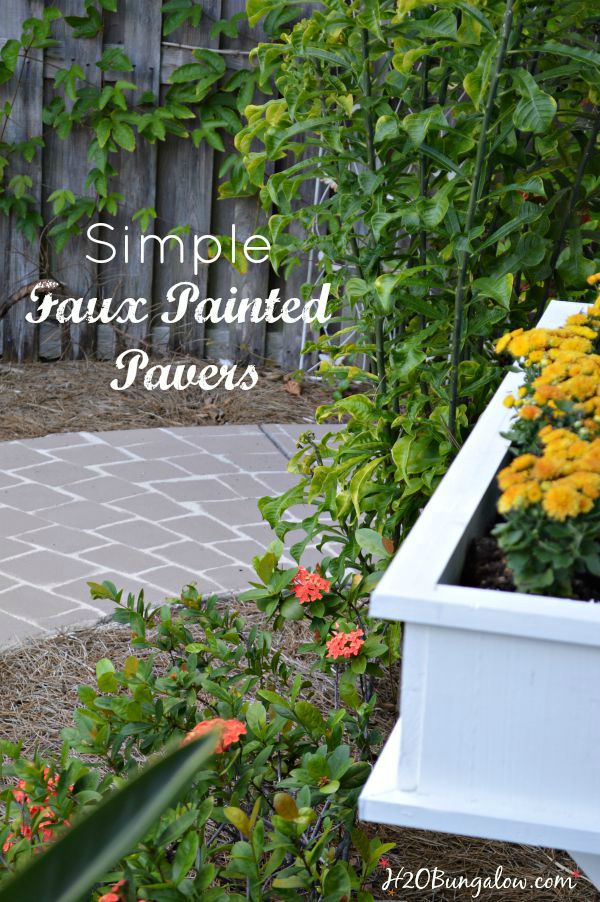 We have a little stretch of sidewalk that runs right in front of the house. It used to bother me a lot. It was old, stained and it didn't fit with the rest of our hose. Every, and I mean every sidewalk all around the house, our driveway as well as the entire backyard is pavers.
Everything…but this little stretch of old dingy concrete.
I used BEHR PREMIUM DeckOver Coating to make faux DIY pavers to help blend the existing pavers with this lonely stretch of sidewalk that didn't fit in. I even made a pretty cool video to show you how easy it is to make your own DIY faux pavers or faux bricks.
DeckOver comes in 54 custom colors, so I had no trouble coming close to the main color of my pavers.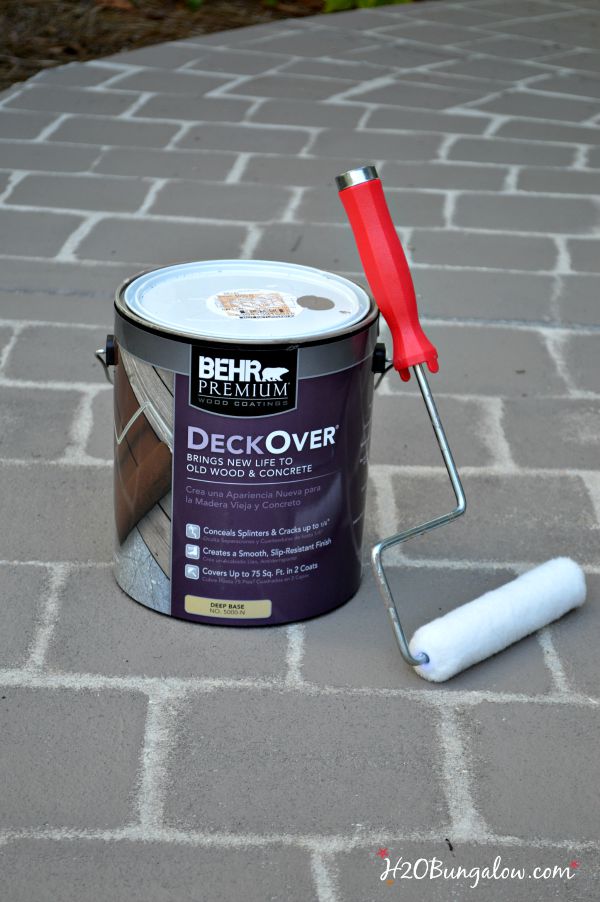 Follow Behr's recommendations to properly prepare your surface before starting your own project. Be sure to wait at least 24 hours for it to dry and 72 hours for it to fully cure.
I'm liking my DIY faux pavers a lot.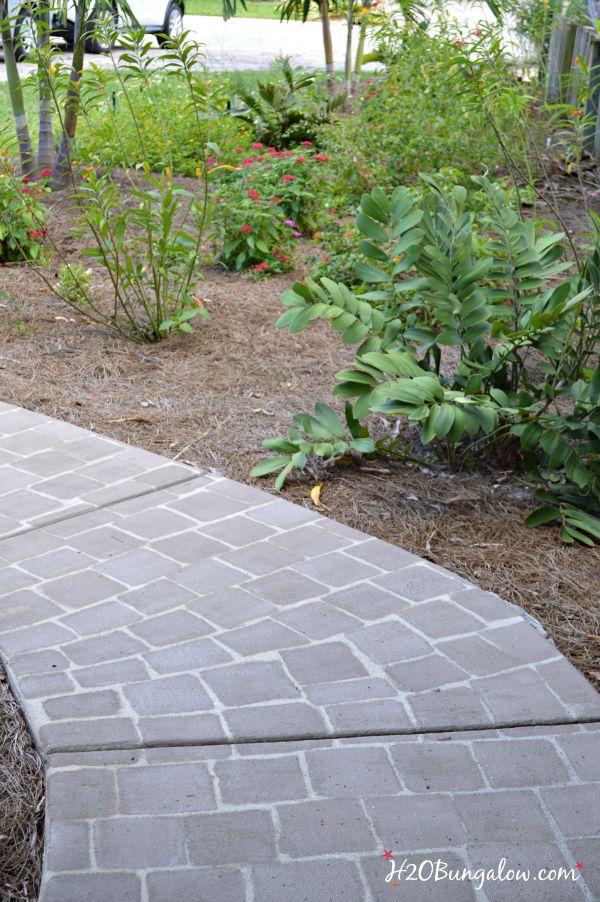 Now that I've found a budget friendly way of DIYing my plain old sidewalk.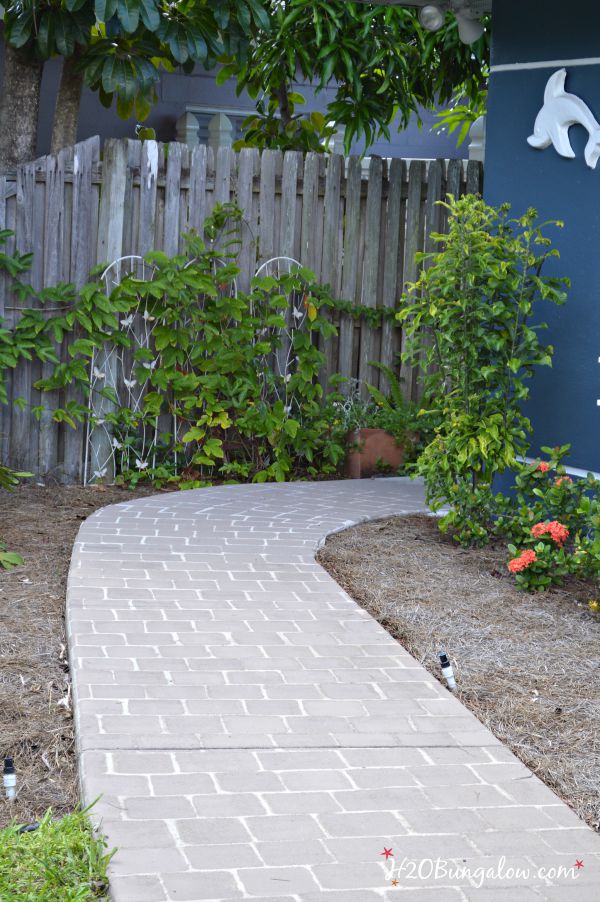 Any ideas on what I should do with the lamppost that's in the middle of the sidewalk?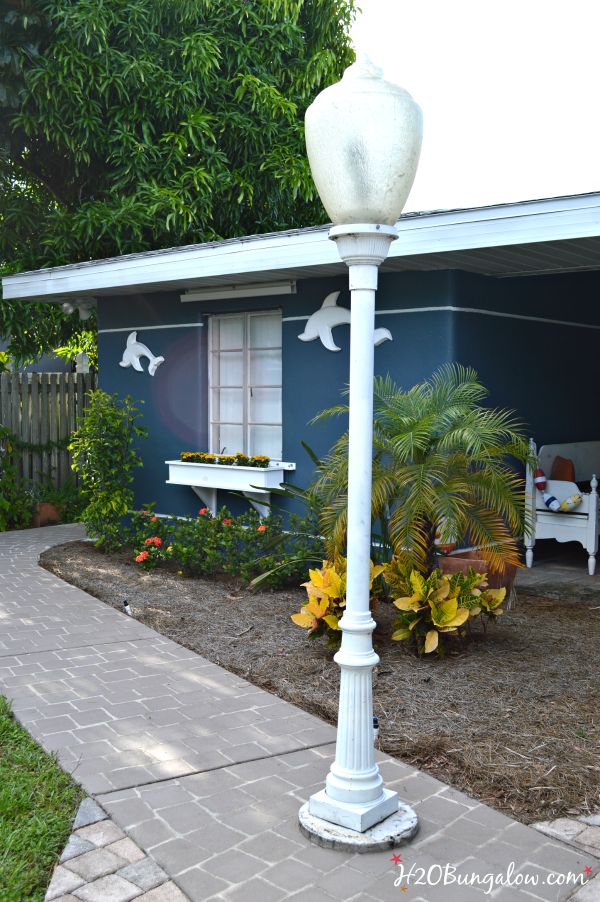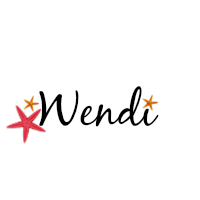 This post is brought to you by BEHR. Color that's True to Hue. If you feel it you can find it. Visit True To Hue.
BEHR® sponsored this blog post. The opinions and text are all mine.