Today I'm sharing a big win in my family. It's a simple, easy in fact, tutorial to make DIY felted wool dryer balls and scent them with essential oils. Dryer sheets vs. not has been a big struggle in our house for some time. Like years.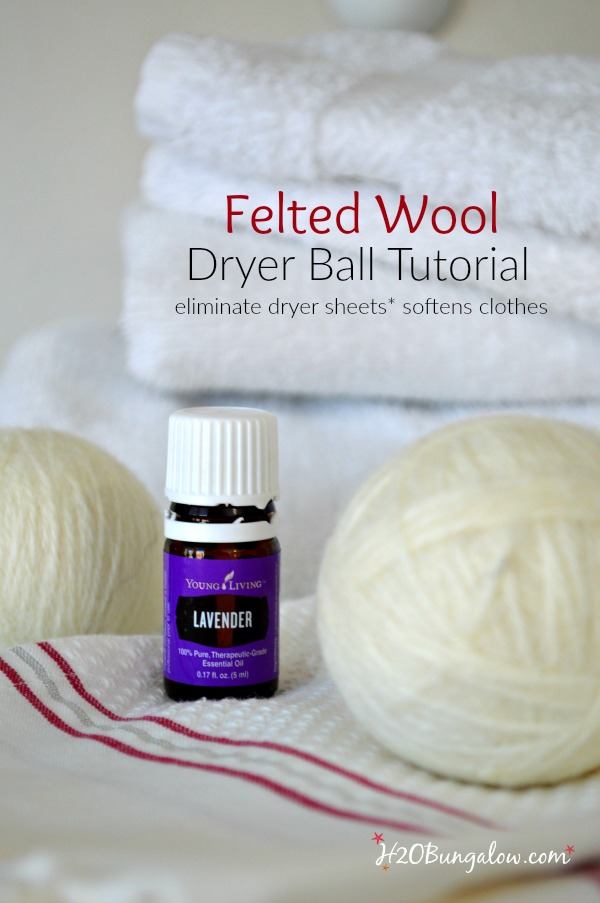 When I first met DH, he'd put 2 -3 sheets in a single load just because he liked the way they smelled! I stopped buying dryer sheets and he'd go out and buy some anyway. Ugh! I finally have a solution that makes us both happy. These felted wool dryer balls soften clothes gently without the use of chemicals, reduce wrinkles, help clothes dry more evenly which helps with static cling, and of course smell great.
Ask any appliance repairman, or woman;) and they will tell you that dryer sheets are bad for your dryers! Dryer sheets leave residue in dryers and on clothing. They are filled with chemicals that can't be good on clothes or skin.
Easy to make DIY felted wool dryer balls
Choose 100% wool, not a wool blend. I found this Skien at Michaels and used a 40% off coupon.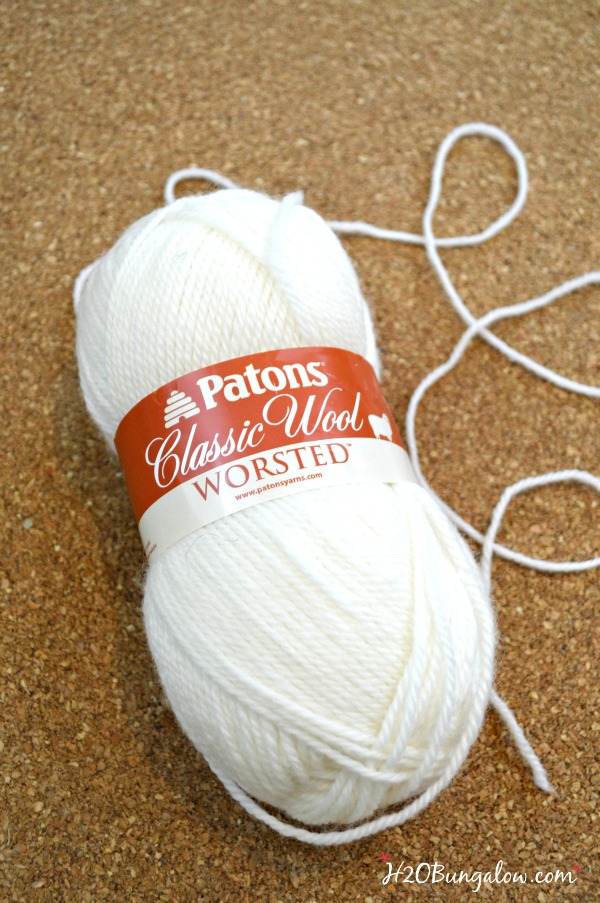 Just wrap it snugly and make a ball like this. One skien will make two good-sized DIY felted wool dryer balls. Towards the end, I'd switch from one ball to another by tying a knot. The knot is hidden under the wraps and it helped me make them close in size.
I added few drops of my favorite Young Living Lavender Essential Oil while I was wrapping the wool.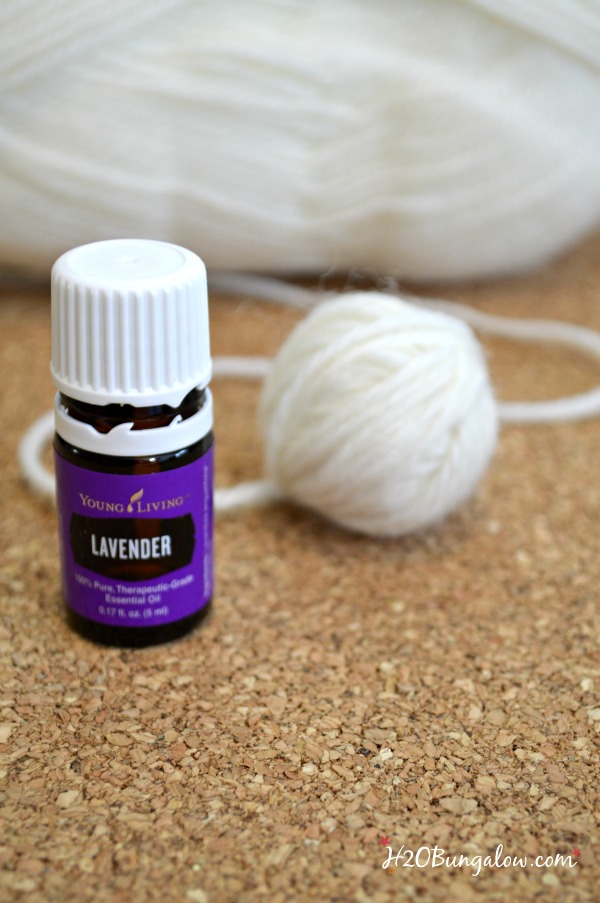 Take a pair of pantyhose and tie a knot before and after each ball. Wash it on the hottest water setting and then dry them.
Here's the part I wish someone had shared with me before I made my DIY felted wool dryer balls…it may take a few washings. It just depends on your machine. My first time around, I did it with a load of whites set on the white setting in my He washer. Nope, I thought as I peered into the pantyhose, they don't look felted. Darn. I washed them again, alone with the allergen setting and the hottest water setting I could use. What I didn't know was it was called felted, but that didn't mean it would look like felt purchased at a craft store.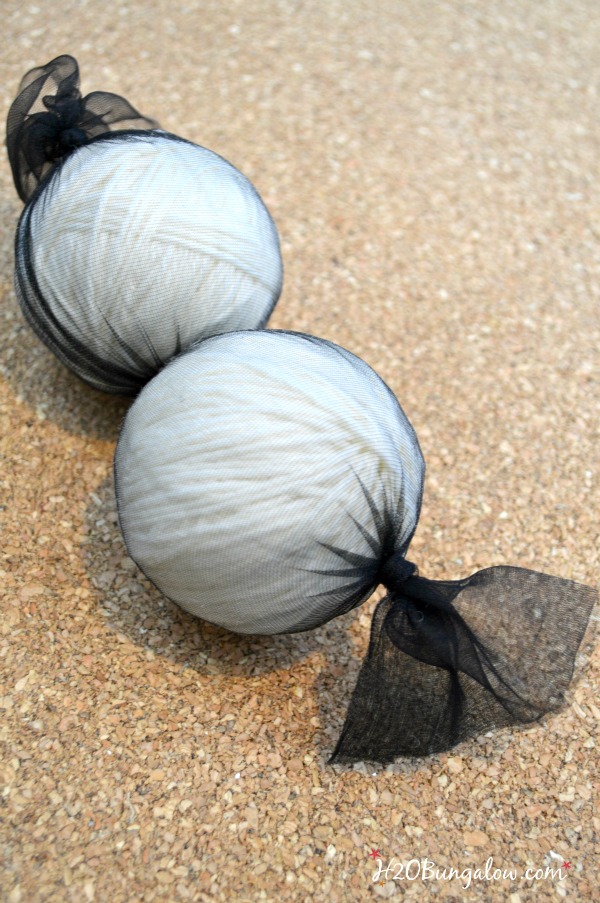 I dried them twice, alone with the dryer set on high heat too. When you're making a set and take them out of the pantyhose, this is what you can expect your DIY felted wool dryer balls to look like. The wool strands are fused together, they flattened out but you'll still see individual wool strands. You may need to carefully cut off the pantyhose. Mine stuck in a few places where the wool fibers felted.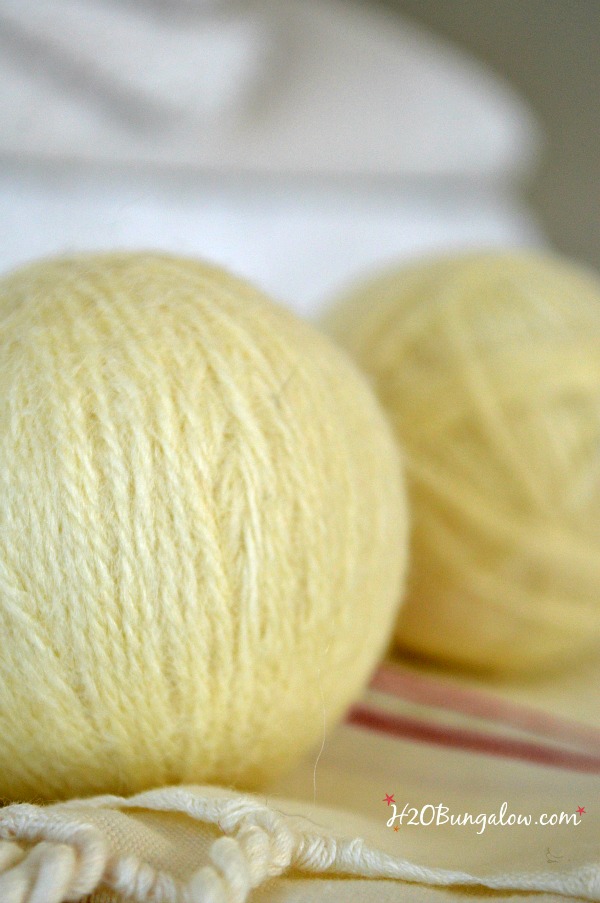 So the next part was where the rubber met the road, or in my case the home-made dryer balls met a real life load of family laundry. I figured that it could go one of two ways… I'd walk up to my dryer and there would be a huge pile of string mess all tangled up in my dryer.
Or…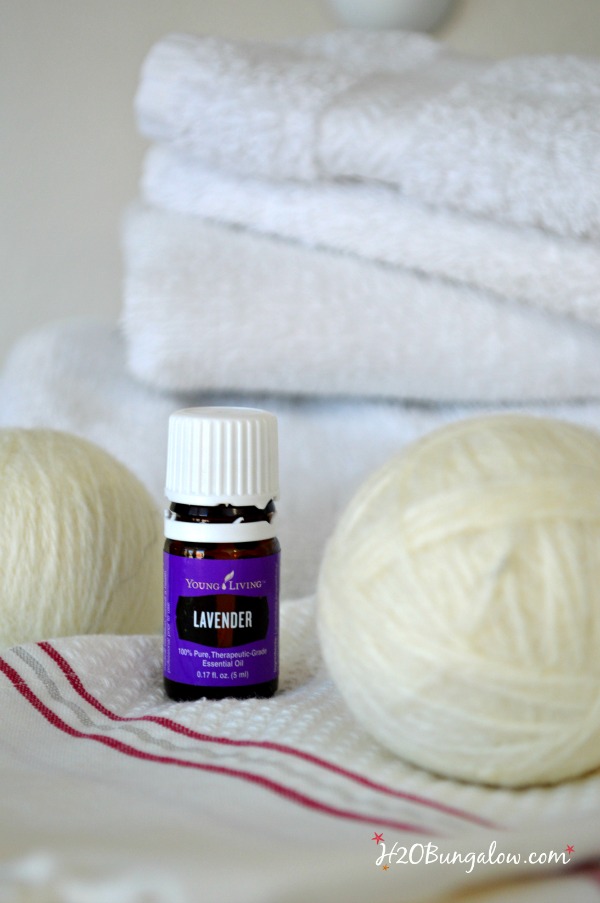 It would actually work. Which it did! If anything I think they felted a little bit more.
To reduce our use of chemicals and soften our clothes naturally I now use white vinegar in the washing machine where the fabric softener used to go. This cuts any soap residue too. The laundry doesn't smell like vinegar. Then I pop the load into the dryer with the dryer balls and they gently soften the clothes, help reduce wrinkles and static cling naturally.
I'm reducing our use of chemicals and still have soft clothes. I also like them to smell good so I add a few drops of my favorite Young Living Essential Oil onto the ball and the entire load will have a light scent.
Love it? Please share it on Facebook or Pinterest!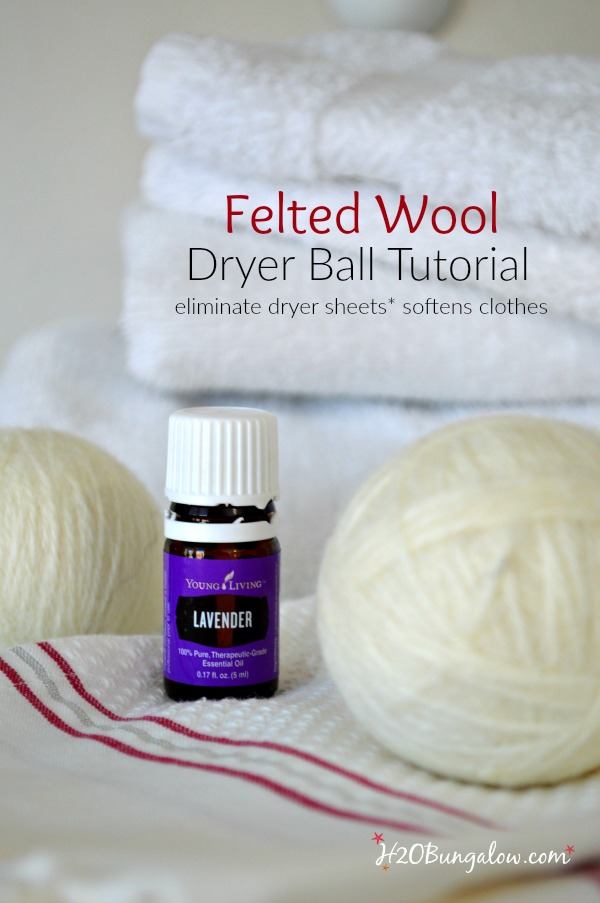 A while ago I pledged to start reducing my family's exposure to chemicals through everyday products we use. It's been an interesting and informative process. There are many uses for essential oils besides using in a diffuser to make a room smell good. When I found Young Living Essential Oils last fall I was happy to have found a product line that was 100% organic, not diluted with carrier oils and had such high quality standards in the processing that many oils can be consumed (always check the label to be sure an oil is safe for consumption) and even used in recipes.
You may also like these chemical free posts, Naturally Clean Your Oven Without Chemicals and one of my all time most popular posts How To Clean Silver Naturally and Easily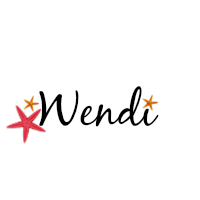 Love a good dose of DIY home decor, home improvement, the challenge of woodworking and creative ways to make your home look fabulous?
Me too!
I'd love to share mine with you. Click here to sign up for my post emails and I'll send a quick note when I have a new project to share.
Social media fan? Don't be shy say hello! I love when you guys do that! I'm interactive on Facebook and I share lots of other projects and, useful inspiration for the home and content I don't share anywhere else. Follow H2OBungalow on Facebook here
Oh heck, just follow me on all social medias. We'll have some fun…promise:) Follow H2OBungalow on Instagram , Follow H2OBungalow on Twitter , Follow H2OBungalow on Pinterest, I'm on Periscope! @H2OBungalow
I use affiliate links in my posts. If you should make a purchase I will receive an itty bitty commission at no cost to you. Thank you in advance for supporting my blog and two fur-ball cats who believe they are privileged.