My ovens were due for a good cleaning, we hosted Christmas dinner here and things got a bit messy. If your like me you hate this chore… I mean put off, detest, will scrub anything else to avoid getting to this chore kind of avoid. That was until a few days ago. I'm going to show you how to naturally clean your oven without harsh chemicals or expensive products. You only need one common kitchen item and some water. It's easy, it works overnight and best of all there's no scrubbing involved!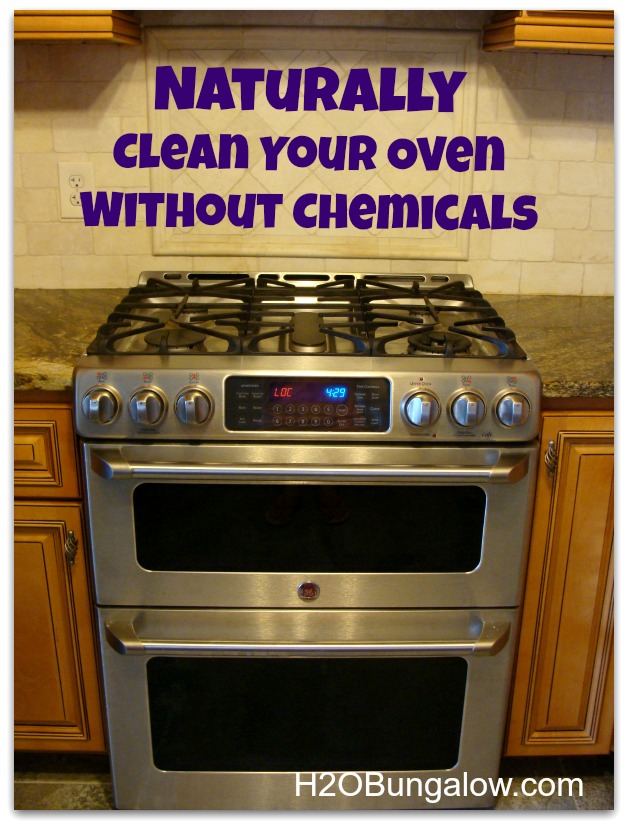 Yeah right you say.
I've always hated the smell and mess of the entire process. The self clean feature on the oven works just fine, but the entire family complains about the smell. Chemical cleaners are out because we've moved to being a green family. I found a quick and easy method to naturally clean your oven. With no bad smell.
This was my oven.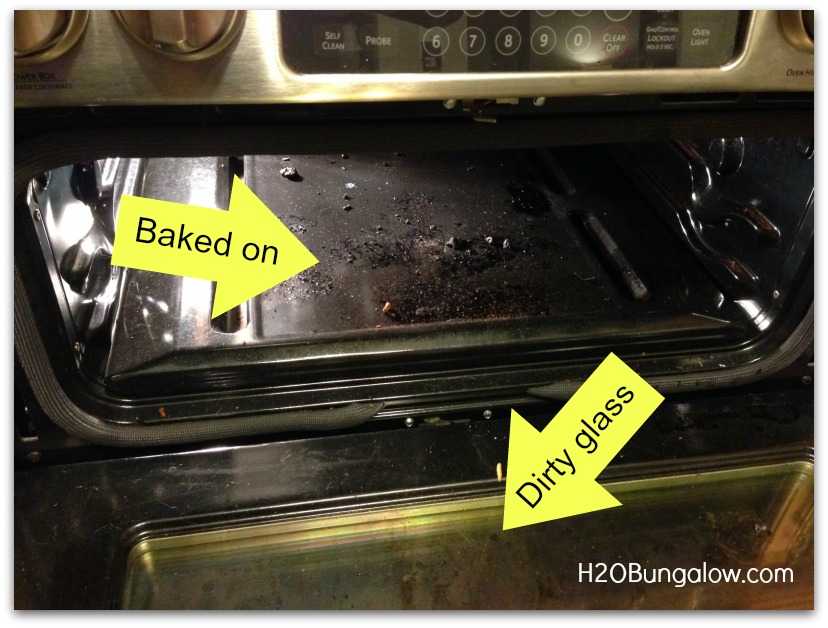 Clean Your Oven Without Chemicals
I use affiliate links to help you find the supplies I used. You can read my full disclosure policy here.
All you'll need is a box of baking soda and a spray bottle with water. Start by misting your oven thoroughly with water. Next, sprinkle the baking soda all over the bottom of your oven and the door. Take little handfuls and pat it to the walls if needed. Layer the baking soda on thicker wherever you have heavier baked on spill. Mist with water until it's a paste but not runny.
Close the door and let the baking soda do its magic.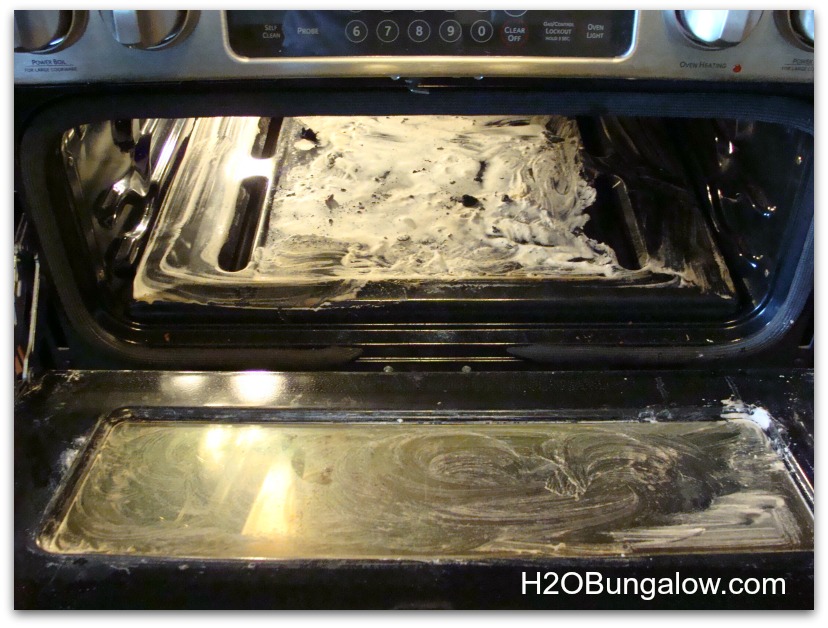 Recheck and spritz more water from time to time on the worst spots. Let it sit overnight. In the morning wipe everything down. I was amazed at how clean the oven was after wiping it down. I had no idea I could clean my oven naturally without chemicals. There were a few spots that I had to treat again but they cleaned right up after the second treatment.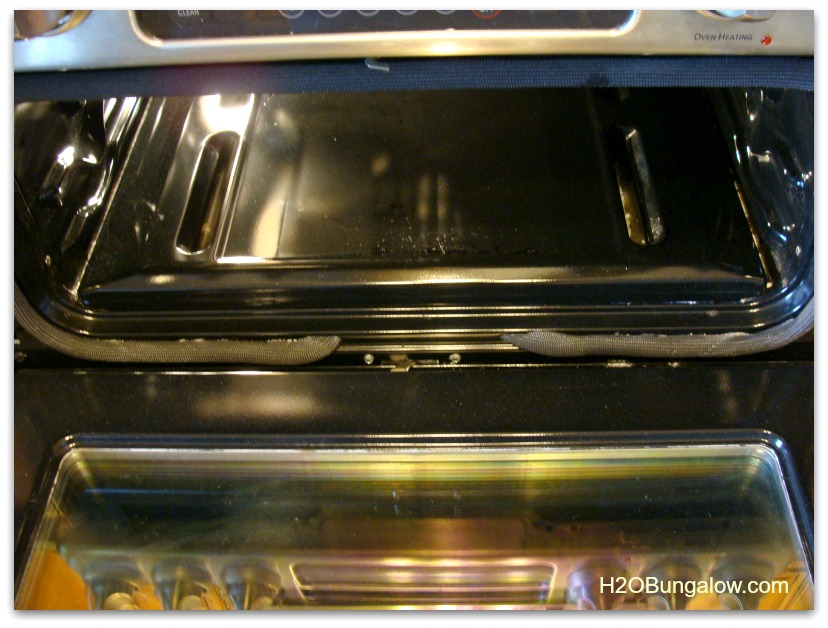 Look how clean the glass came out. So…I guess this means no more excuses. You can naturally clean your oven without chemicals or making the entire house smelly.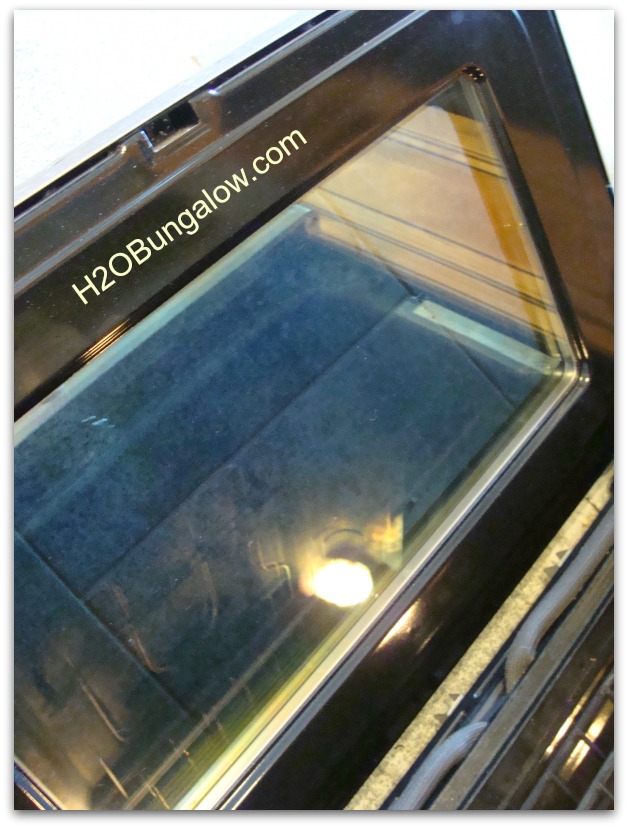 Is that crazy easy and clean or what?
Ready to naturally clean your oven too?
Want more green home care solutions? You may enjoy my posts on Chemical Free Organic Pest Control (click here) posts.
I'm also sharing all my best house cleaning hacks and a free house cleaning checklist in my post The Best House Cleaning Checklist and Cleaning Hacks
Looking for more good green living information? Try these books, Do One Thing Green
, The Naturally Clean Home 150 Super Easy Herbal Formulas For Green Cleaning
Both are filled with great information.