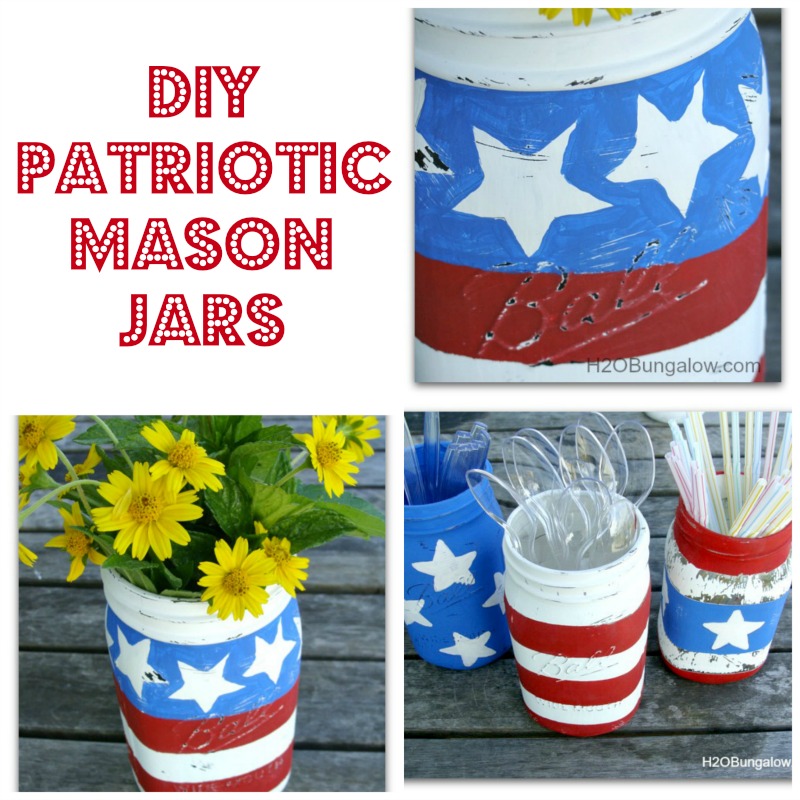 I'm in love with these DIY patriotic mason jars I just made. It's our turn to host the holiday barbecue this year. I'm excited! Those of you who know me know I LOVE A PARTY! I love hosting, preparing, creating…basically everything to do with a gathering.
I realized I weeded out a little too well when we downsized and I couldn't find ANY patriotic party decorations. Not a red napkin, blue plate or anything patriotic that I could even begin to fake it with! I had no choice….
I rolled up my sleeves and prettied up my mason jars into festive red white and blue patriotic themed decor.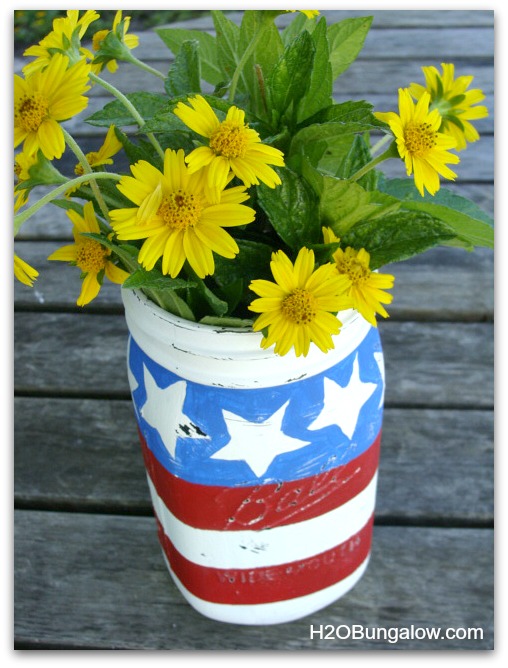 Here's a simple supply list to make my patriotic mason jars:
Mason Jars
Craft paint
Painters tape
paintbrushes
Star shape to trace or marker to draw stars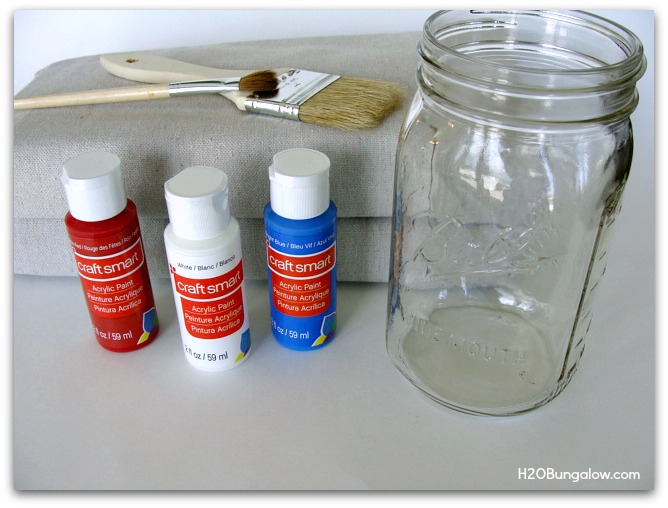 Red and white striped mason jar- Paint the outside of 1 jar all white. When paint is dry, tape rings around the jar. paint the red stripes. Remove the painters tape while your red paint is still wet.
Blue stars mason jar – Paint the outside of the jar all blue. To make the stars, draw, stamp or trace them onto the jar in random spots.
Red white and blue mason jar– Tape off a 1 inch row at the top and bottom of the jar. Paint everything white. When dry, tape the top and bottom edges of the white band and paint the top and bottom of the jar red. Trace or draw stars onto the white center section. Tape off the top and bottom of the center section and paint the blue band in the middle.
I thought they looked better a little distressed. So I gave them a quick rub with coarse sandpaper.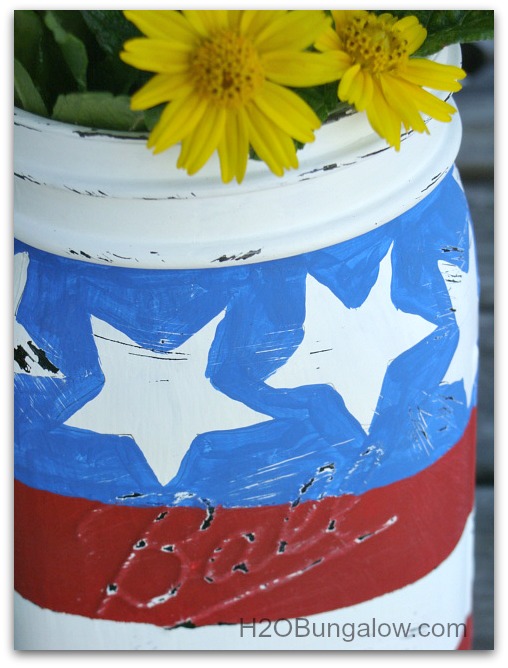 These patriotic mason jars can be used in so many ways. In a row on a table, as a centerpiece, as plastic silverware holders or alone with a bouquet of flowers.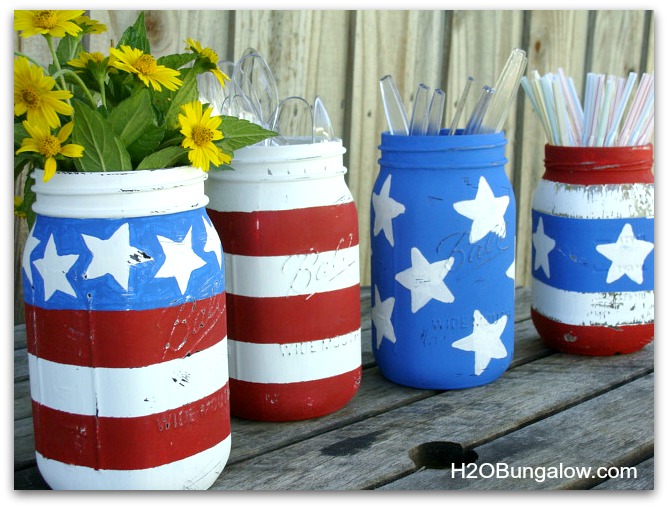 How many different uses can you think of for these patriotic mason jars?
You'll find my project linked up to these fabulous parties!
Love a good dose of DIY home decor, home improvement, the challenge of woodworking and creative ways to make your home look fabulous?
Me too!
I'd love to share mine with you. Click here to sign up for my post emails and I'll send a quick note when I have a new project to share.
Social media fan? Don't be shy say hello! I love when you guys do that! I'm interactive on Facebook and I share lots of other projects and, useful inspiration for the home and content I don't share anywhere else. Follow H2OBungalow on Facebook and Instagram!
I use affiliate links in my posts. If you should make a purchase I will receive an itty bitty commission at no cost to you. Thank you in advance for supporting my blog and two fur-ball cats who believe they are privileged.