I paint and create waaaay more than I cook. I'm making this easy fruity patriotic dessert for our guests this Memorial Day. It's easy to make and a perfect light dessert for a summer party.
I used to cook more..once upon a few years ago. And it was fun too. But I discovered that deserts, mainly pastries, were my favorite thing to make. And my thighs loved it…and I do mean loved my new pastime.
Sadly, my new hobby and I parted ways. 🙂
I also love that this tasty treat works for just about everyone. Serving a dessert can be challenging with all of the food allergies and special diet restrictions that are common these days. Our family has several food allergies, and each meal is set up with special dishes that don't include this..or that. This easy fruity patriotic dessert has no added sugar, it's gluten free, dairy free and low calorie too.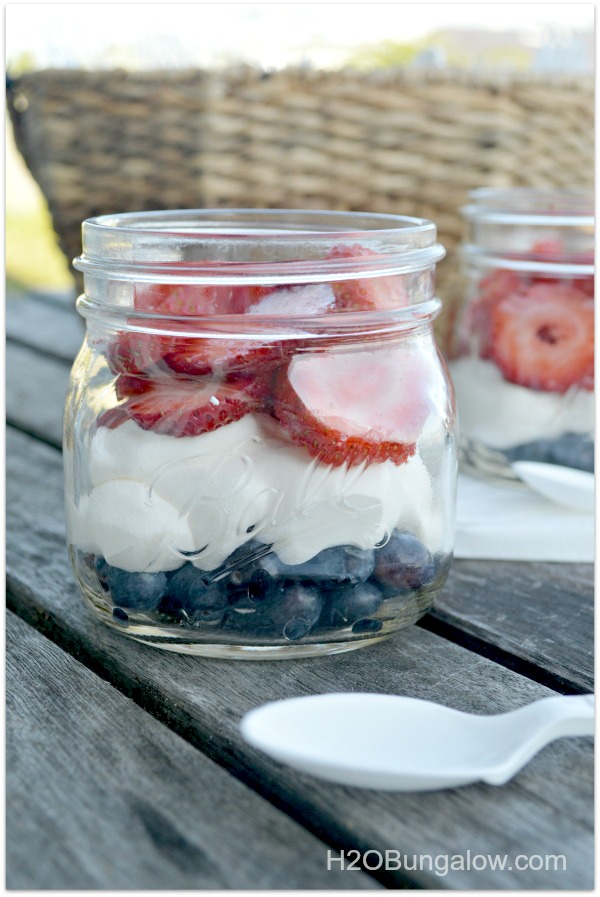 Ingredients:
Fresh bluberries
Fresh strawberries
Cool Whip, lite
Pint size wide mouth mason jars
I prep my fruit the night before and and put these together in the morning. l also put my cool whip in the fridge so its soft when I'm ready to pull these together.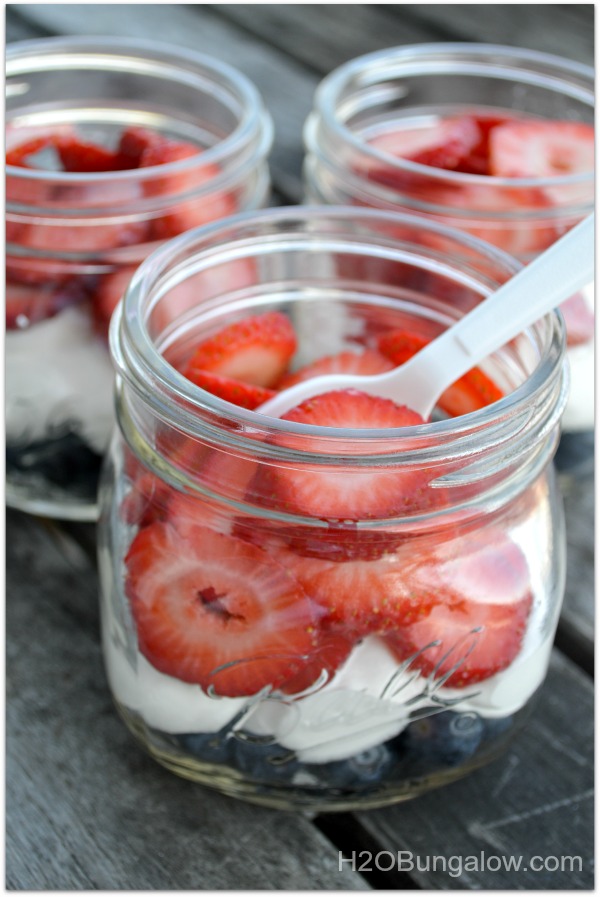 Assembling them is easy. Put about 3 heaping tablespoons of blueberries in the bottom of each mason jar. I like the fruit and whipped topping to have clean edges and not smudge the glass. I know, picky right? It's easy to do. Put your whipped topping in a quart ziploc type bag, cut off the tip of a bottom corner and viola! You have a piping bag 🙂 Add your whipped topping. Layer the strawberries gently so you don't press down the whipped topping layer.
Done!
Put the lids back on and store in the fruit section of your fridge until your ready to serve your tasty easy fruity patriotic dessert 🙂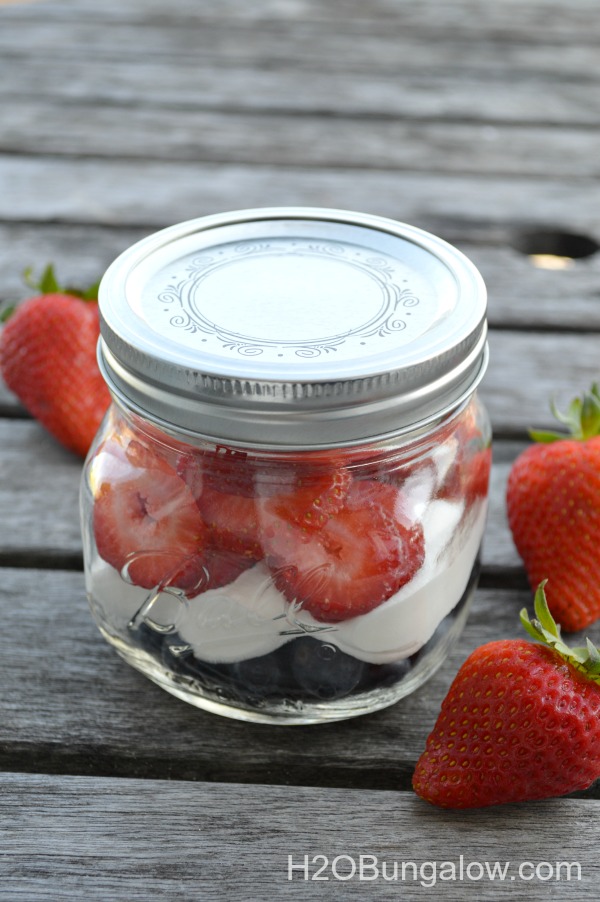 See? When I said easy…. I meant it!
What's your favorite easy dessert?

I know you don't want to miss a single creative idea I share! Sign up for my email here or follow me on Bloglovin here.