I have easy DIY charger cord labels to share with you guys today. This weekend as I started unpacking my jumble of cords from our weekend getaway in Key West. I realized I couldn't tell the difference between which cords went to which charger in my bag. None were labeled and all the cords were either black or white.
Enough I thought. I'm fixing this.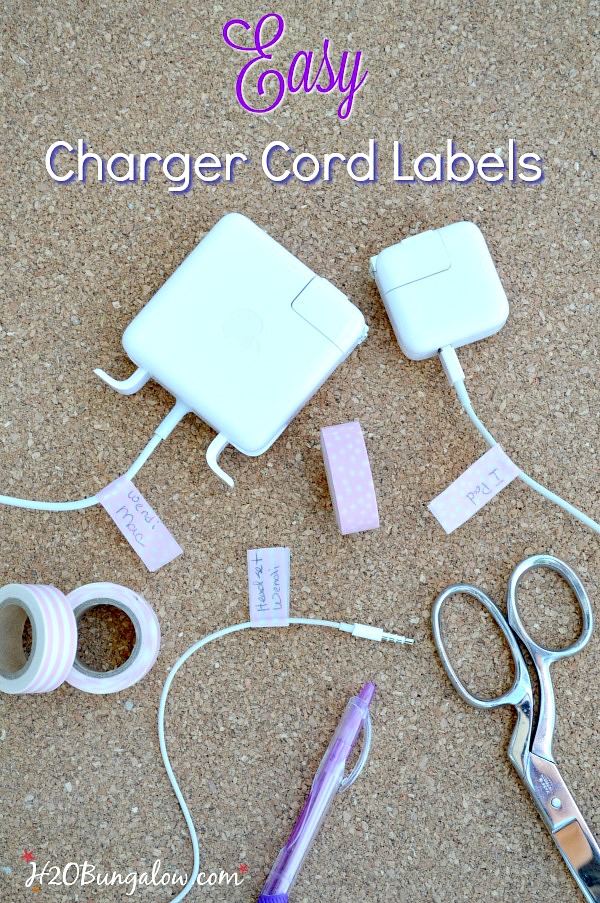 Plus we are a multi laptop family with multiple ipads, iphones and Macs out at any given time which means we have the same type of chargers floating around! Do you have this too?
5 Minute Easy DIY Charger Cord Labels
Supplies to make charger cord labels
Pick a Washi tape that is not wax covered or metallic so it will be easy to write on. Make a simple charger cord label by cutting apiece of Washi Tape long enough to fold over a charger cord and write a description.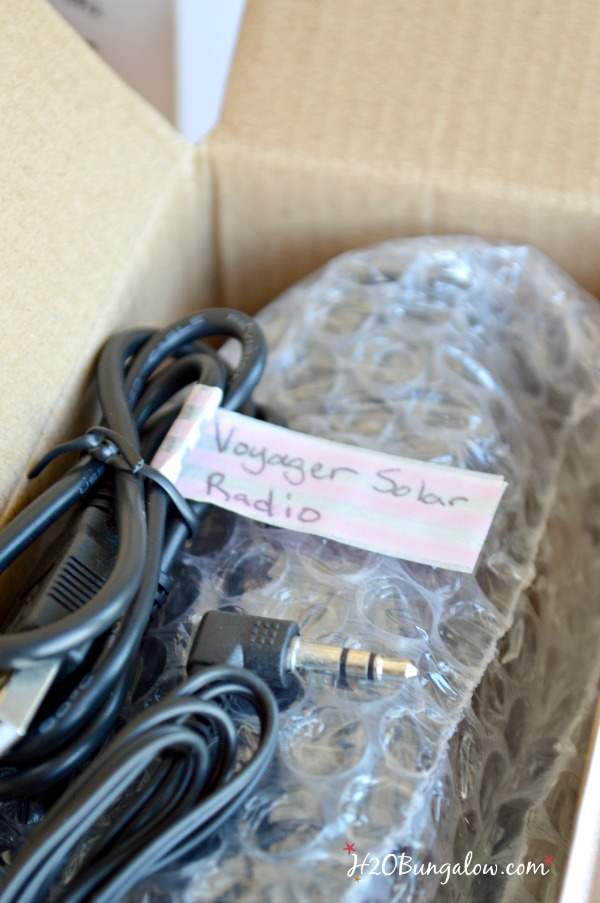 Yeah I know, ridiculously easy, right?
Yes!
And aren't some of the easiest ideas the best? Yet with all the creativity in our DIY brains I've never thought of doing this before today, making a simple charger cord label that will last until I'm ready to take it off.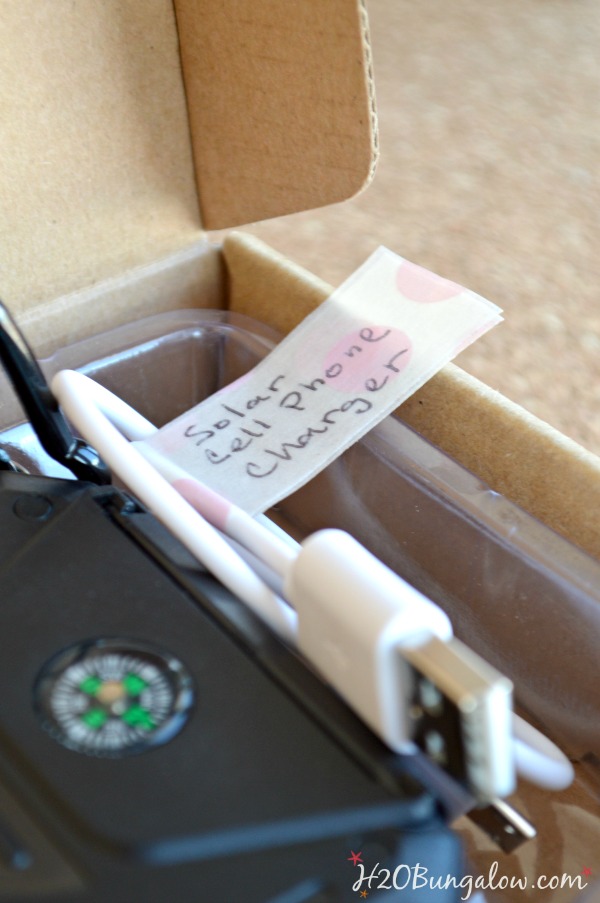 Other good uses for charger cord labels? Label new items as soon as you open the box so the right cord stays with the right item from the start.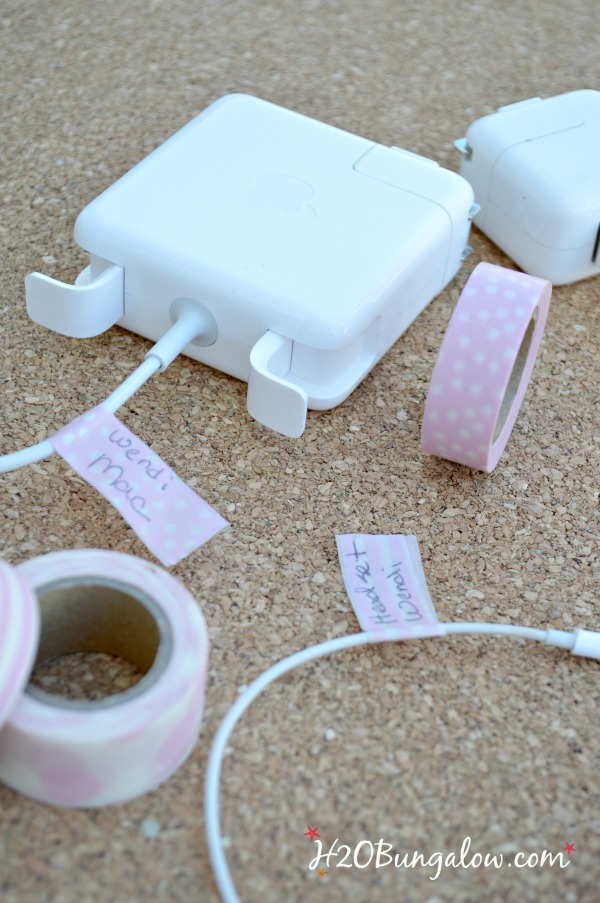 Have multiple cords and different owners of them in your house? Try using a different color Washi Tape label for each family member.
Do have a drawer full or tangled mess of cords that your not sure what device they belong to? Or maybe you have a favorite charge cord organization method you'd like to share? let's talk about it…leave me a comment below:)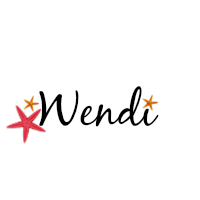 You'll find my project linked up to these fabulous parties!
Love a good dose of DIY home decor, home improvement, the challenge of woodworking and creative ways to make your home look fabulous?
Me too!
I'd love to share mine with you. Click here to sign up for my post emails and I'll send a quick note when I have a new project to share.
Disclosure: I may have been compensated, given product or tools that I used in this DIY post. All opinions that I share are always 100% my own. I use affiliate links in my posts. If you should make a purchase I will receive an itty bitty commission at no cost to you. Thank you in advance for supporting my blog and two fur-ball cats who believe they are privileged.