If you ask me how many projects I could make from an old bed frame, my answer would be something like I'm not sure since I'm still creating new ways to repurpose the old headboard I have! Today's post is a repurposed headboard coat rack out of you guessed it, the same king headboard I've been making projects with for the last several months.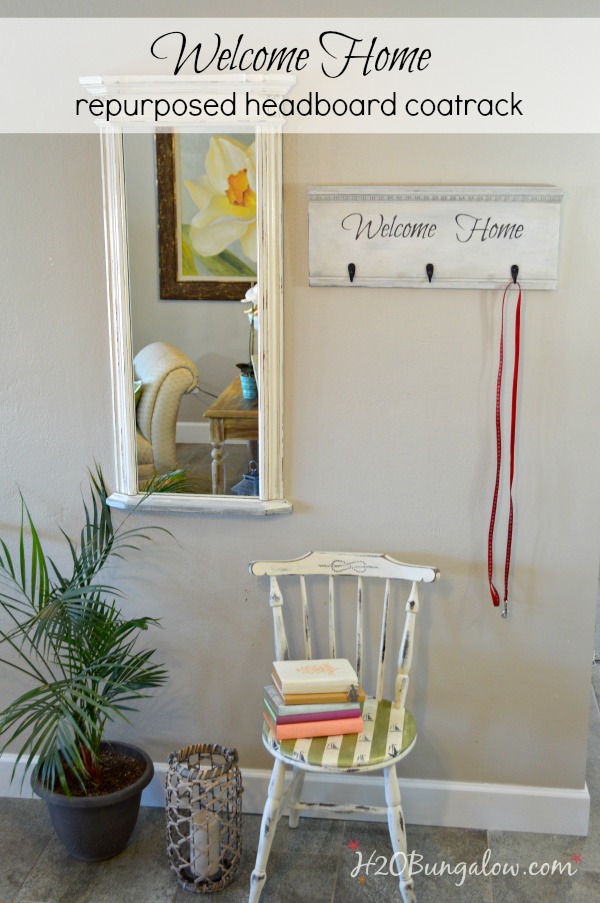 I couldn't let this pretty part go to waste since it had such a lovely trim. I decided to make a repurposed headboard coat rack with it. Coat racks can be pretty as well as functional, check out this DIY Chevron Coat rack, this Modern Rustic DIY Vintage Hook Coat Rack, the DIY Coastal Whale Coat Rack, Tree Branch Apron Rack, and my Repurposed Headboard Coat Rack.
If you remember my Easy DIY Crackle Finish Using Glue project, you'll remember that the original finish bleeds through on this wood. I sealed it with DecoArt Soft Touch Varnish to prevent bleed through.
Next I added a layer of grey and dry-brushed several layers of white paint to get the effect I wanted.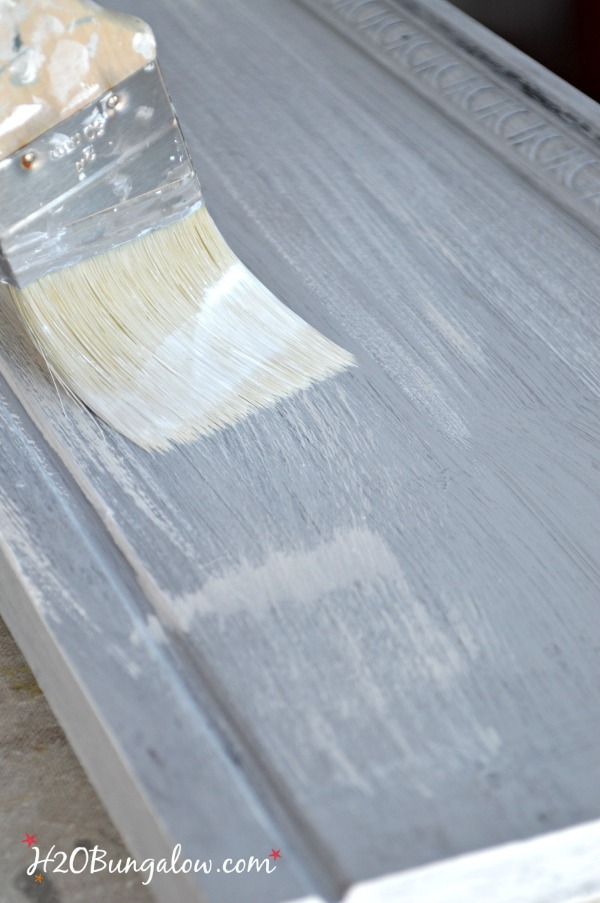 My repurposed headboard coat rack needed something to jazz it up so I added graphics just like I did on my Graphics on the Nature Bench earlier this week.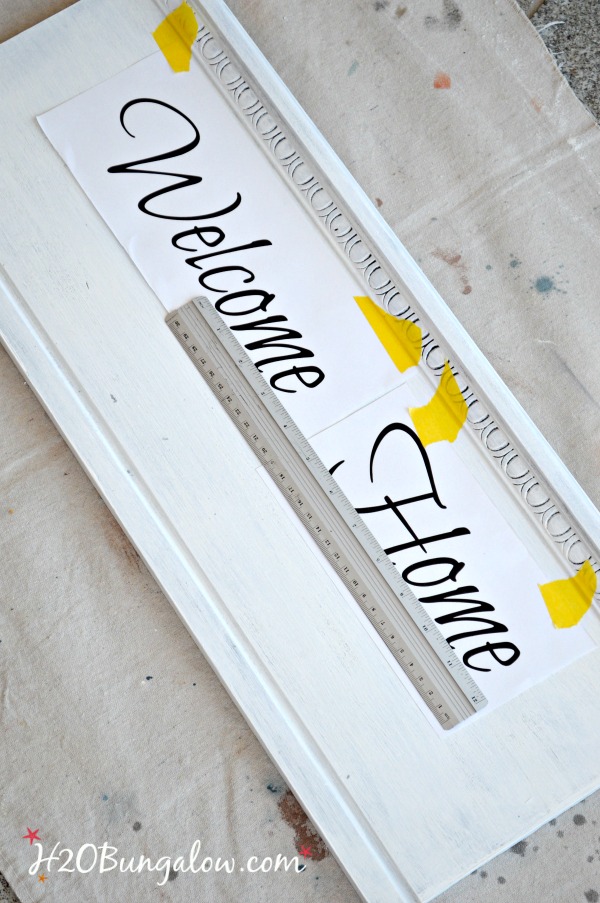 Everything looks better with age…at least when we're talking furniture and paint finishes;) A coat of clear wax and then some Amy Howard At Home Light Antique Wax followed by my favorite aging product of hers, Dust of Ages did the trick.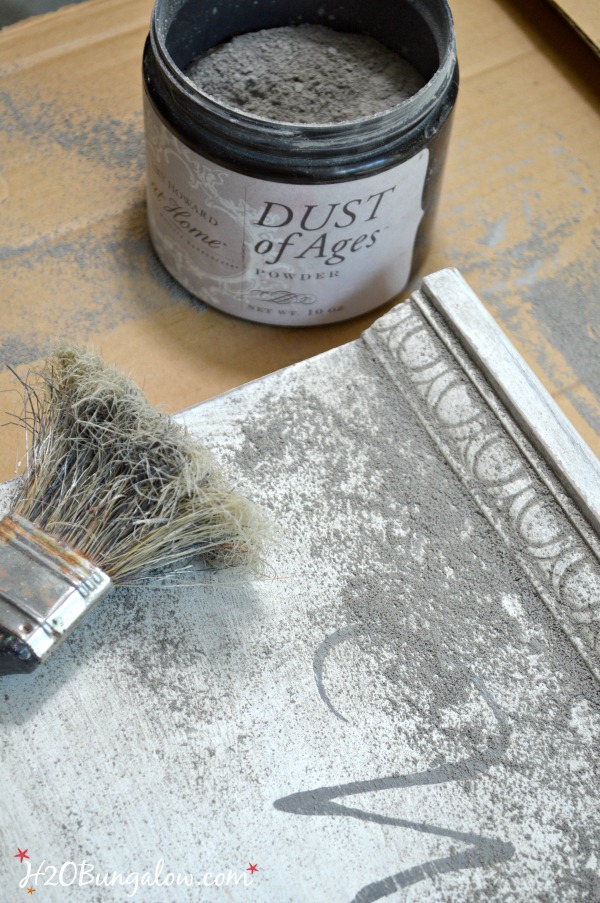 We had some metal hooks I found and gave them a coat of flat black paint. To age them a little I added some Light Antiquing Wax and a once over with Dust of Ages as well.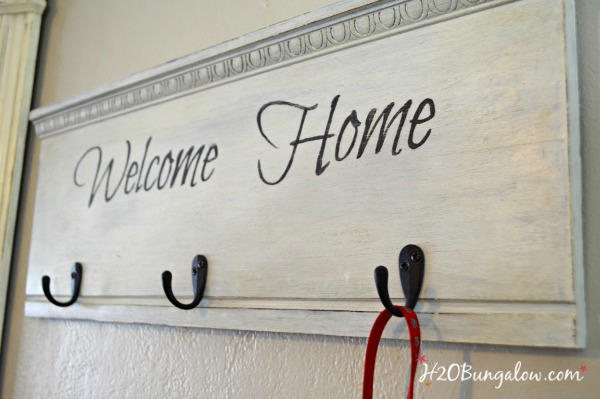 My little repurposed headboard coat rack was looking good..but not quite finished. So I added the lightest touch of dark wax on the raised areas and edges.
…Just enough to make it look well loved and time worn.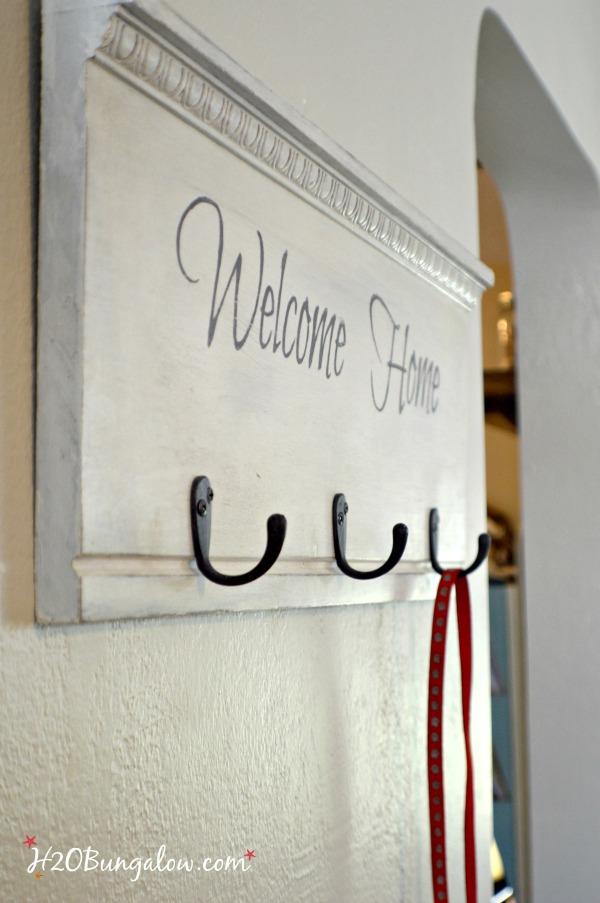 Once I took a step back and looked at the rich layers and depth, I knew it was done.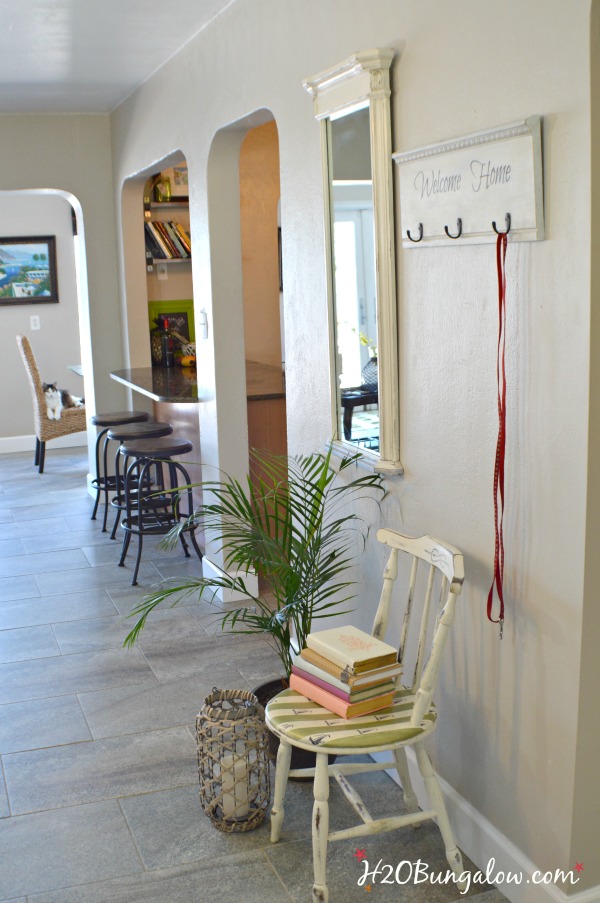 I wanted to share my finished repurposed headboard coat rack with you guys in a few pictures so you could see it before I sent it off to its new home. This DIY coastal whale coat rack was another favorite. If you're tight on space, you might prefer A Live Edge Wood Coat Rack.
With Soup Can Sam's approval of course.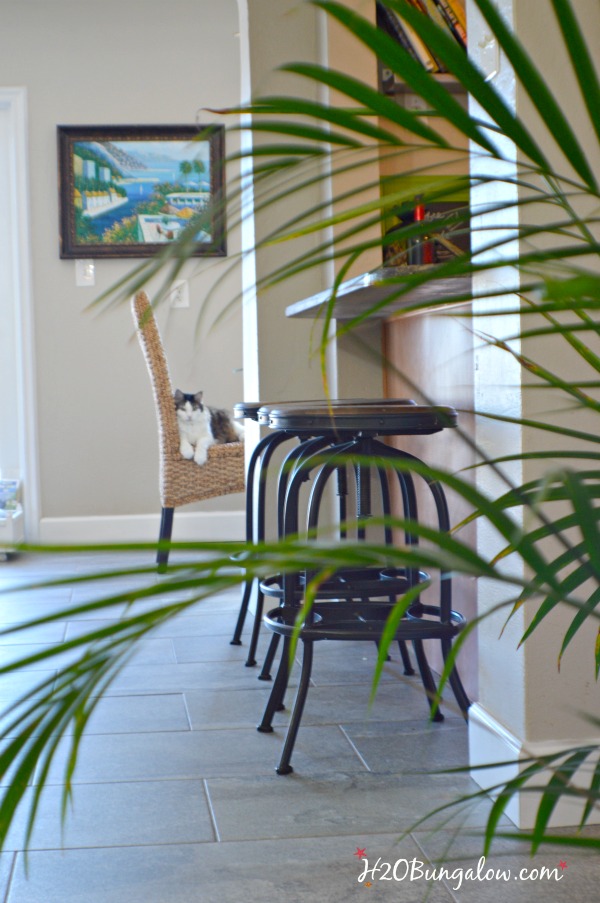 Because this project, my repurposed headboard coat rack is for someone else.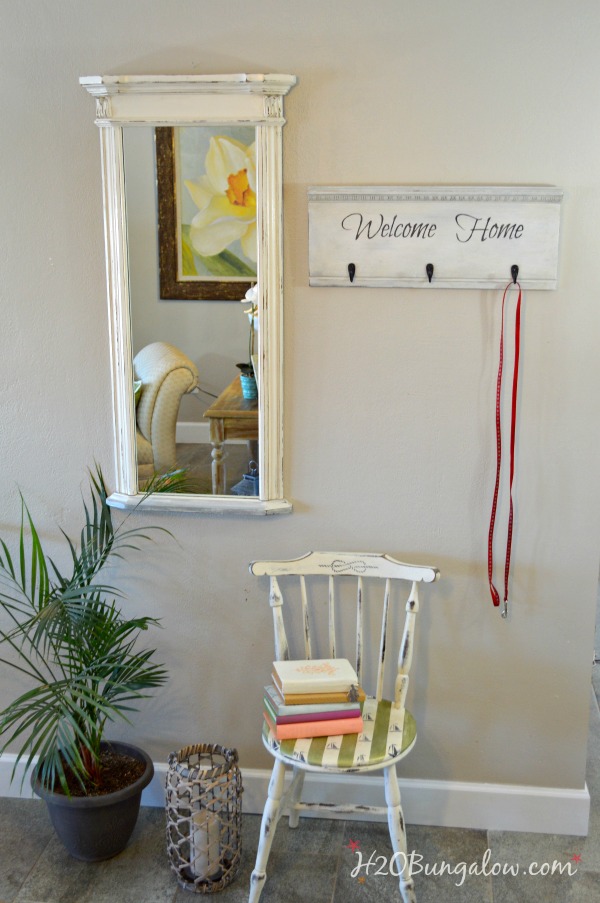 It's been donated for a raffle to The Second Annual Backpack Brigade, a local St Pete event benefitting Blessings In A Backpack. A national nonprofit volunteer based organization that provides elementary school children who are on the federal Free and Reduced Price Meal Program with a backpack of food to take home for 38 weekends during the school year.
Are you wondering what my other upcycled headboard projects were? Well, let's see…
I made these fabulous DIY Bed Spindle Pedestal Bowls a few months back, Soup Can Sam got a new Small Pet Bed with another part of the headboard, I showed how to make a Crackled Finish With Glue and I still have a few cool projects with the leftovers! That $12.50 I spent on this headboard was a pretty good investment!
What's your favorite repurposed headboard project?
You'll find my project linked up to these fabulous parties!
Love a good dose of DIY home decor, home improvement, the challenge of woodworking and creative ways to make your home look fabulous?
Me too!
I'd love to share mine with you. Click here to sign up for my post emails and I'll send a quick note when I have a new project to share.
Disclosure: I may have been compensated, given product or tools that I used in this DIY post. All opinions that I share are always 100% my own. I use affiliate links in my posts. If you should make a purchase I will receive an itty bitty commission at no cost to you. Thank you in advance for supporting my blog and two fur-ball cats who believe they are privileged.