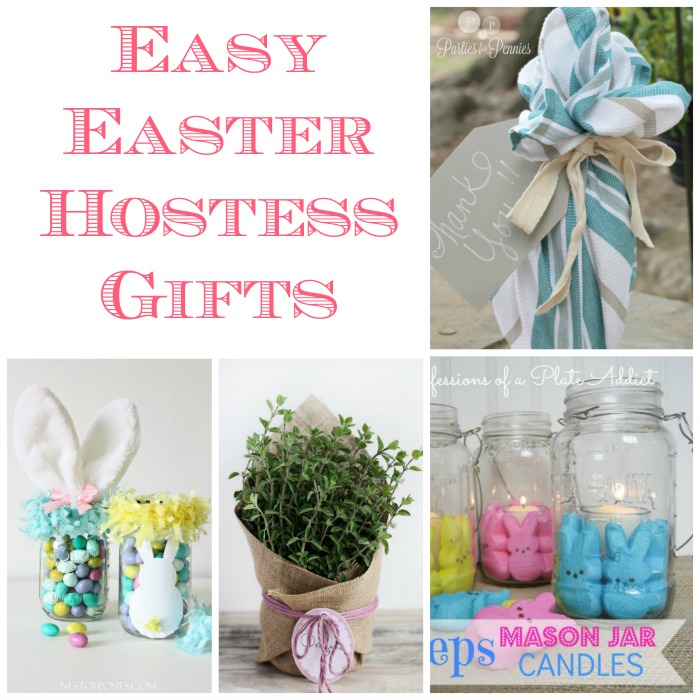 So it's countdown to Easter Sunday in our family. We've got a busy weekend ahead. Almost everything is ready and now I'm scrambling to come up with an easy Easter hostess gift that I can whip up quickly, with items I probably have on hand or can get from a quick run to Target.
You too? That's why I thought I'd share these so cute and easy Easter hostess gift ideas.
Now that we live near my husband's family we rotate who hosts each holiday. This year, my sister in law picked Easter. Which, I should throw in we are really happy about because it's her husband who cooks and he's making a giant shrimp boil. Yum!
Mom always said don't show up empty handed. Aside from the salad I was tasked to make, I want to bring a little thoughtful something for my sister and Mother in Law. Digging through my H2OBungalow Easter Pinterest Board, I found these darling and easy Easter hostess gift ideas.
Grab a small potted herb or flowers and wrap the base in burlap. Tie a pretty ribbon around it with a personal note. A simple and lovely gift for the cook or gardener.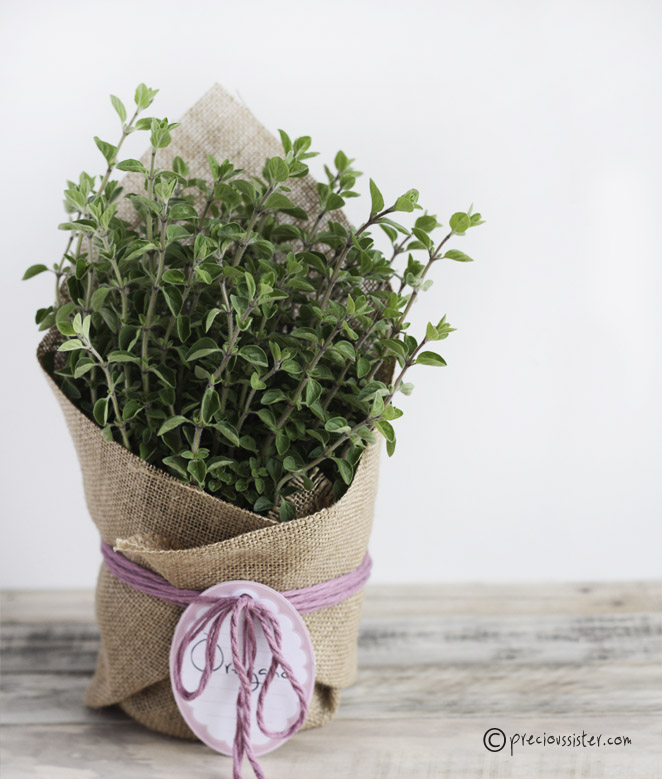 Credit Precious Sister
You can't go wrong with a nice bottle of wine wrapped in a colorful dish towel. So simple, pretty and useful. Extra dish towels are always welcome in my house!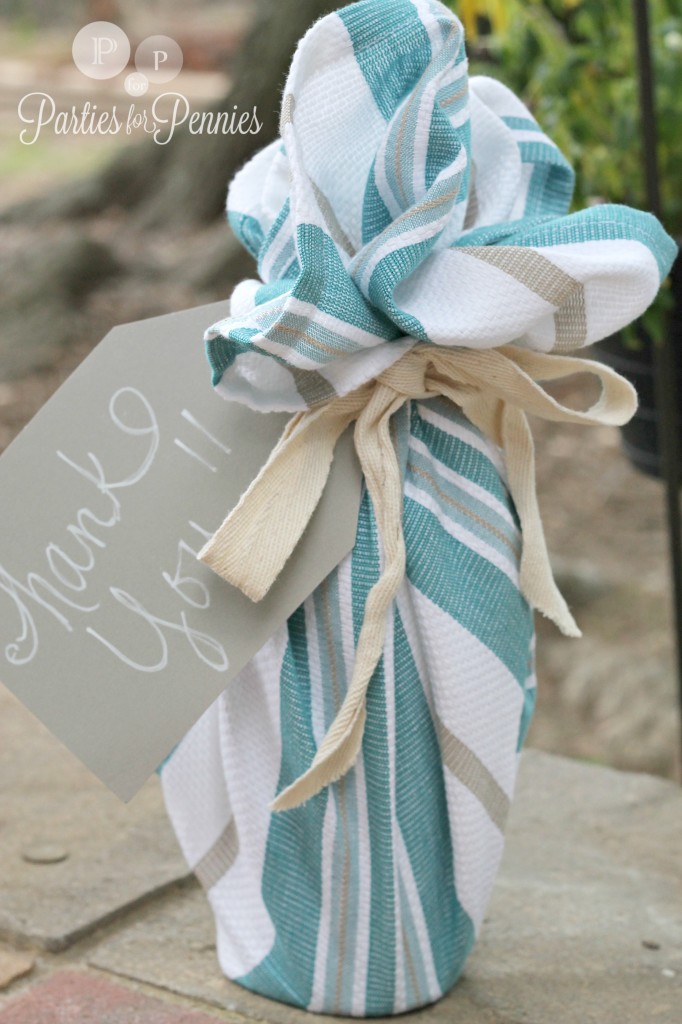 Credit Parties For Pennies
Is this not the cutest idea? What a fun way to use peeps. Grab a mason jar and make a colorful peep candle holder.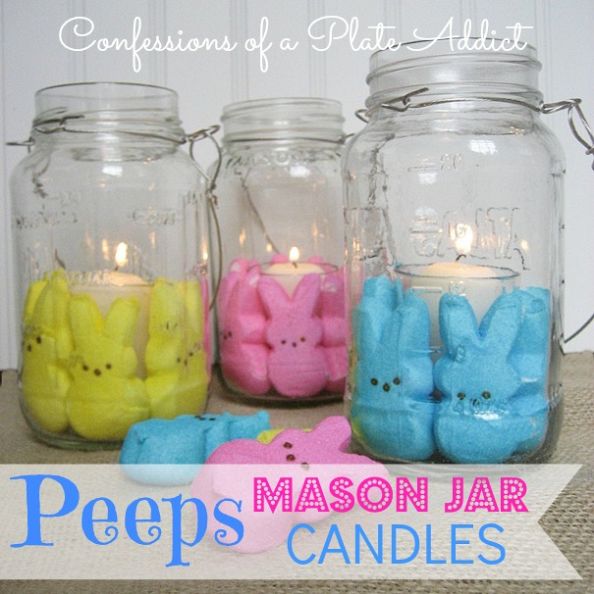 Credit Confessions Of A Plate Addict
Get crafty with this too cute bunny candy jar. I think you could also make the ears out of burlap or paper too.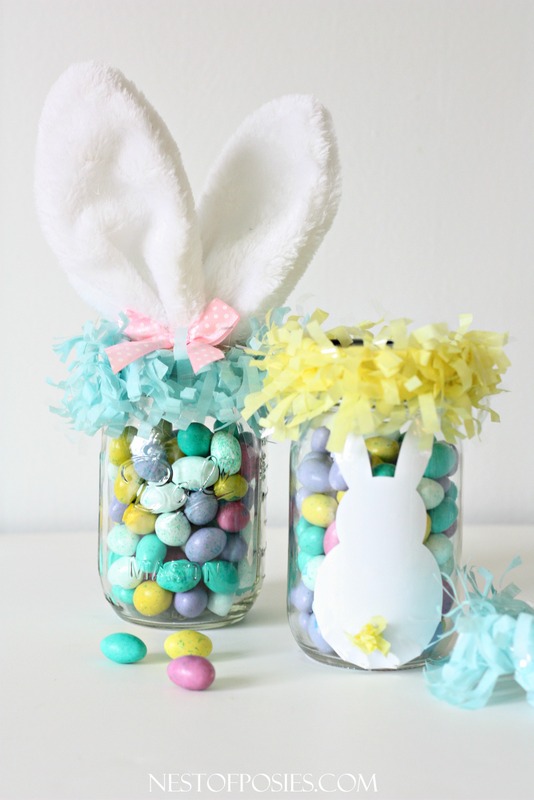 Credit Nest Of Posies
Now that I've found a few gift ideas that say thanks for having us, I'm having a hard time choosing which one to make! I love them all.
Which one of these easy Easter hostess gift ideas would you love to receive?

Don't miss a single creative idea I share! Click here to get my posts sent to your mailbox or follow here on Bloglovin. Either way, keep in touch!