Get a coastal look with this easy 15 min DIY shell ceiling fan pull project. Looks great, holds up well, and it's a great way to use shells from a vacation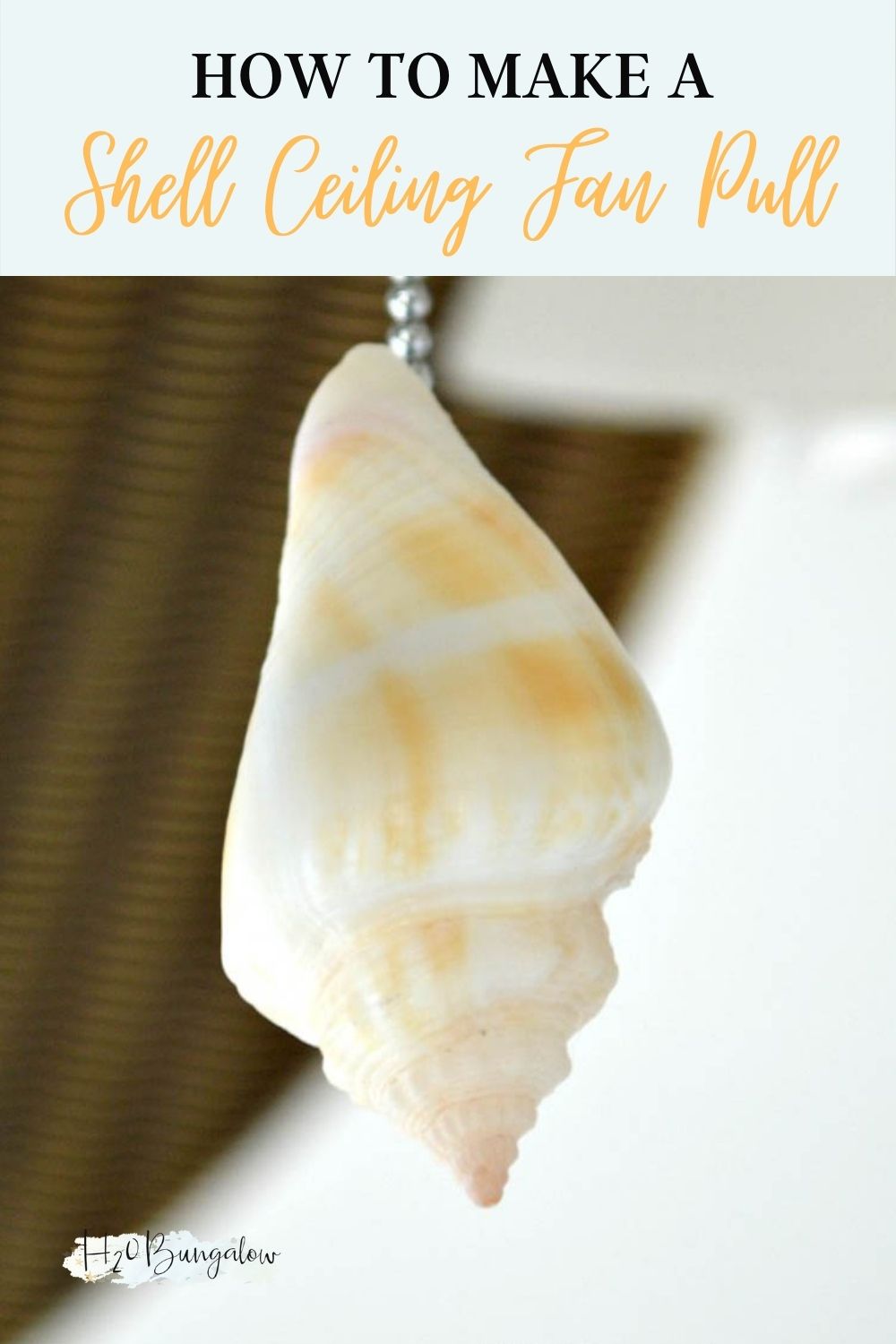 Creative credit for today's DIY shell ceiling fan pull…my 15-minute project belongs to my new local artist friend Sierra who I met during the Michaels Store Pinterest Party last January.
When we moved in almost two years ago I thought the huge ceiling fans were overkill. Now, I'm a huge fan…pun intended.
One of the biggest benefits of living by the water is that we only turn on our AC for a few months during the hottest part of the summer. Even during this time of the year we still get a beautiful cool sea breeze many evenings. The fans help out a lot and we get to keep our windows open a wee bit longer in the season.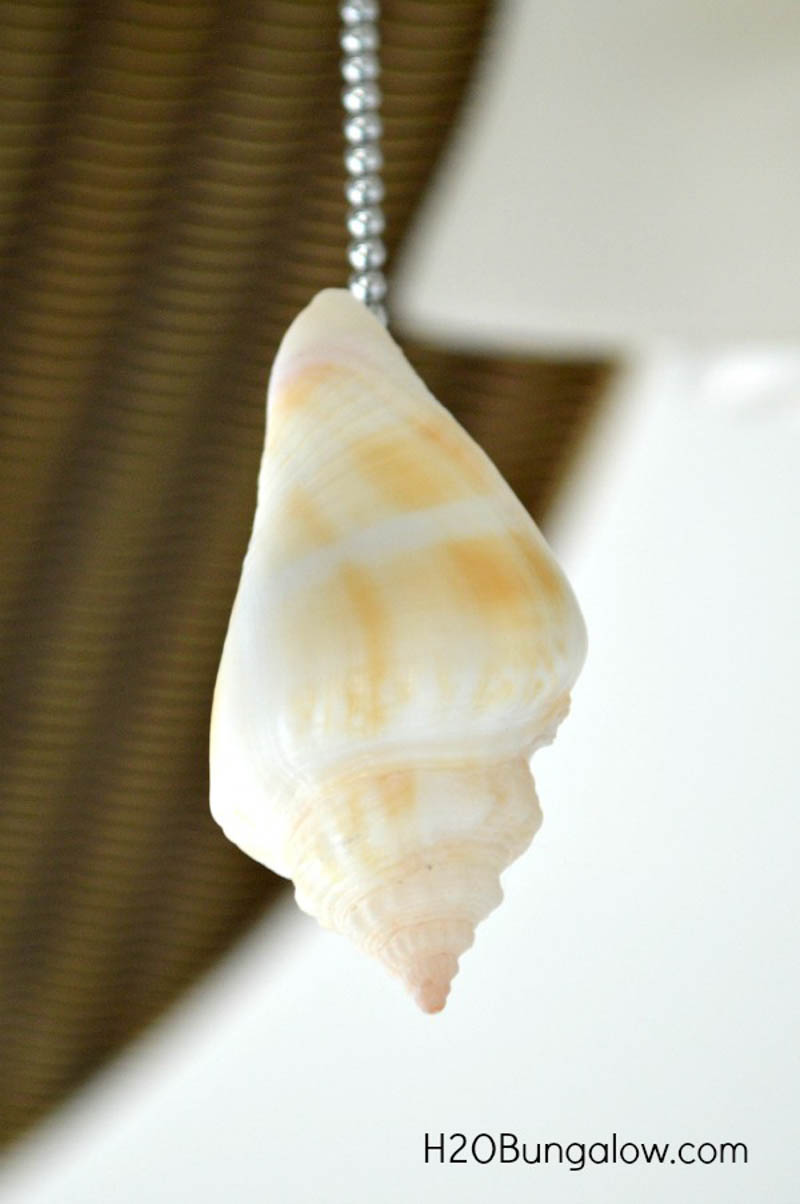 Check out these Creative Seashell Craft Ideas You Can Make This Summer, these 22 Creative DIY Seashell Projects You Can Make, and this DIY Seashell and Driftwood Wreath for more ways to use your seashells!
I tried to make fan pulls when we first moved to the beach. It's a great idea. Simple and perfectly coastal, right? Umm, project fail. They were not only ugly, but they also failed the durability test miserably. I figured I buy fan pulls when I came across something I liked.
I've looked ever since until Sierra and I were making Himmeli art from straws (which are so cute and you can see them HERE). She happened to mention she makes her own ceiling fan pulls and they hold up just fine.
It was so simple and genius, I asked her if I could share her idea.
Friends, this is a 15 minute project. Here's the supplies you need to make a DIY shell ceiling fan pull.
This post contains affiliate links, as an Amazon affiliate I earn a fee from qualifying purchases at no additional cost to you. Thank you for supporting H2OBungalow!
How to Make a Shell Ceiling Fan Pull
Supplies
Shell Ceiling Fan Pull Tutorial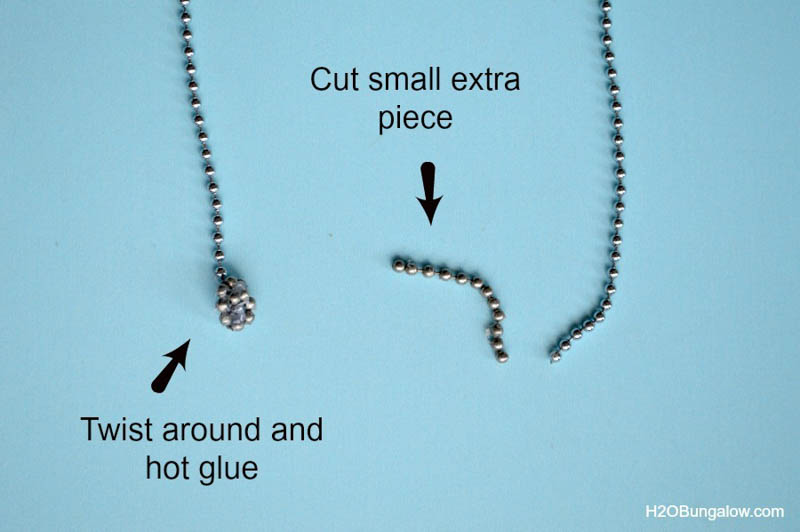 Cut the length of the bead ball chain that you need. Cut another short piece and twist it around the end of the other one and glue it in place with the hot glue. Take your knotted end and stuff it deep inside the shell.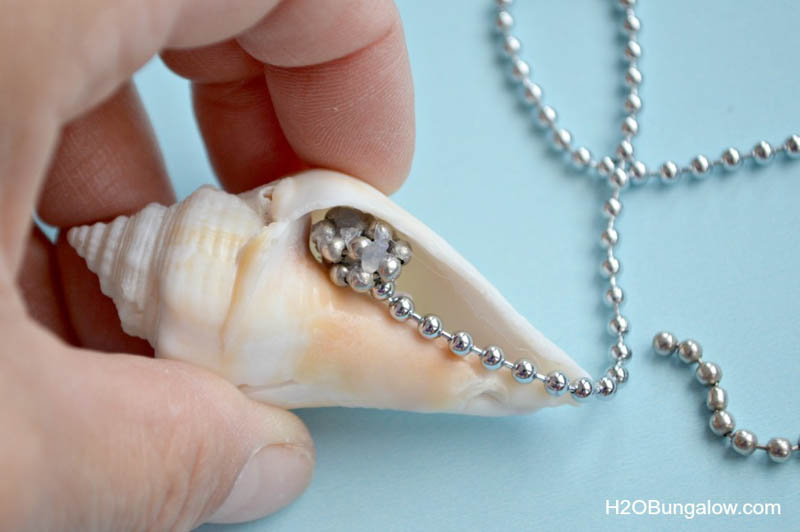 Give it a good squirt of hot glue that fills up the cavity inside. You want the knot and the glue to form a solid ball inside of your DIY shell ceiling fan pull.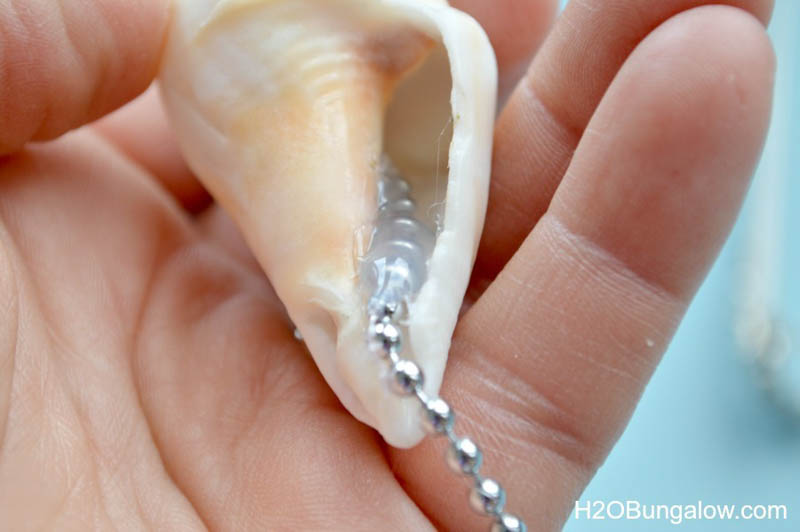 ….and you're done. Easy. Hang it up and admire your new shell ceiling fan pull.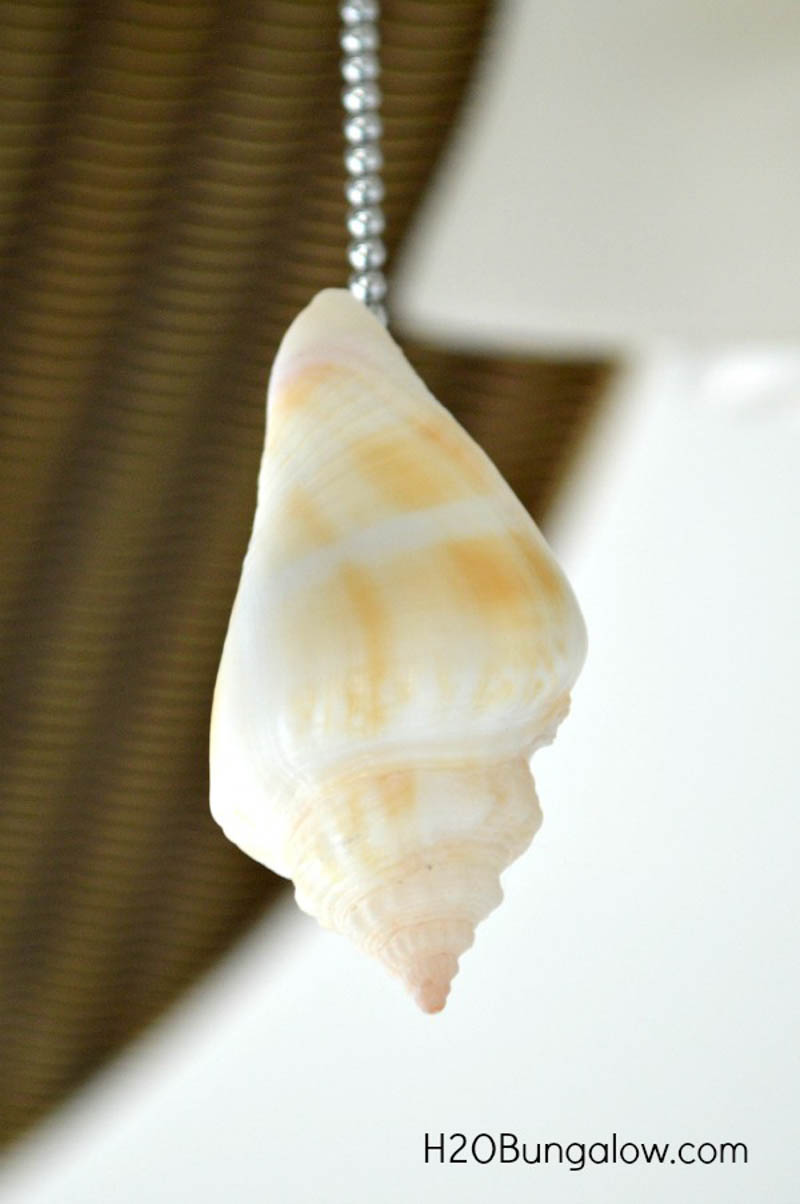 I'm on a roll now, making fan pulls for all of my ceiling fans.