My 30 Day Makeover has been a little like eating potato chips for me. My family and friends know that I can't just stop, obviously either one. On the home improvement side, I simply can't stop making things look better. I'm enjoying the progress too much. Now that the back yard looks so amazing, the neglected areas are looking very well…neglected. So when I had the opportunity to work with Connections™ Fencing I knew exactly what I'd do with a new fence. I'm loving how this easy privacy screen hides ugly yard items.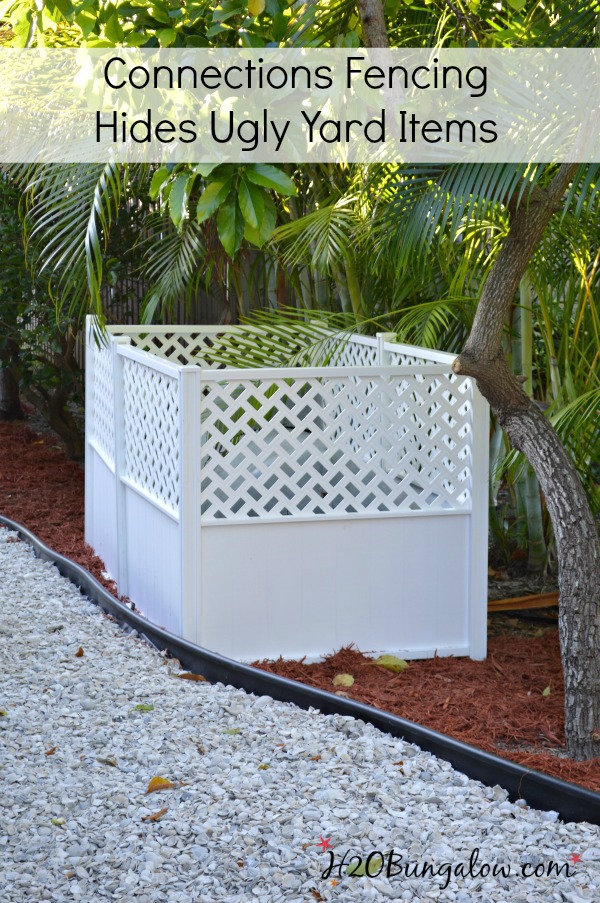 I'm pretty sure my neighbors love it too:)
I felt compelled to finish tidying up the outside all the way around to the side yard. My newest dilemma was what to do with our sad looking propane tank. Don't get me wrong, I LOVE our propane tank. Here on the island it's the only way to have gas, and a gas stove is the only way to go in my opinion.
But my rusty old tank was bringing the side yard down 🙁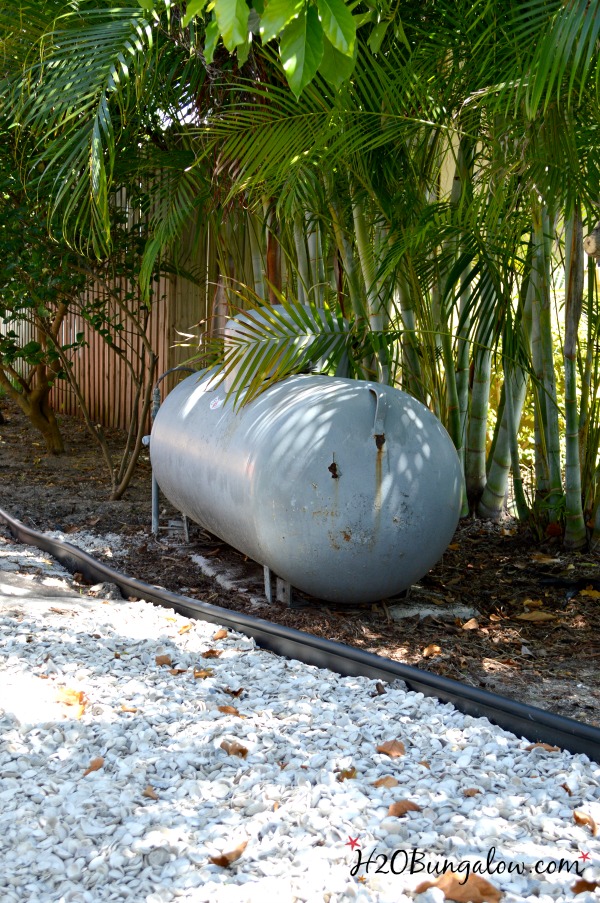 This fence product required no big tools, no digging, no extra hardware or concrete! Whoa! That's all I had to hear after a full month of outdoor DIYs.
I've done a little research and found a few other fabulous products that will hide ugly yard items too, Like these no dig screen enclosures.
Much better, right? That pretty fence goes all the way around the tank, so I can spare the neighbors the awful view too:) Plus, it's easy to remove when I need to have the tank refilled.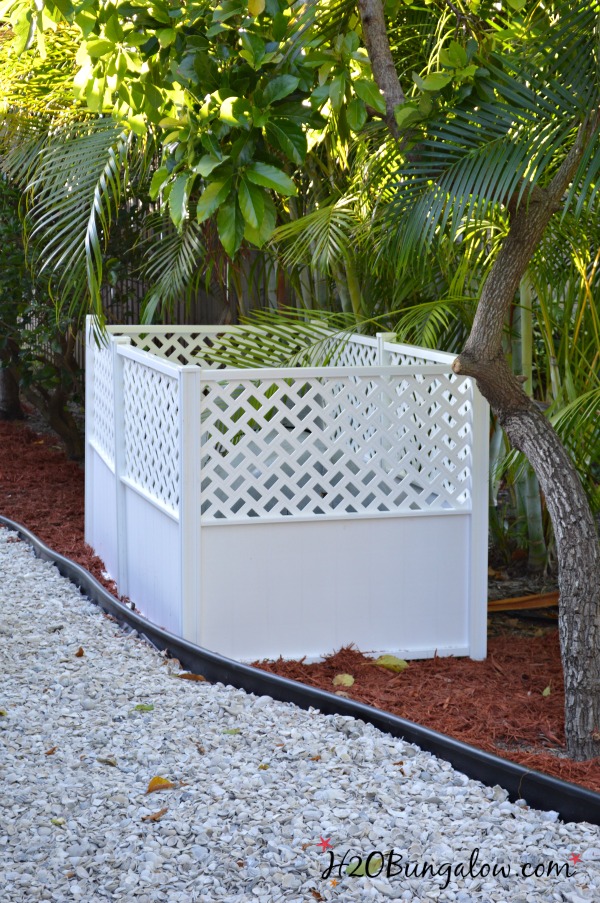 With Connections Fencing you can make a fence one panel tall or stack up to three high. They can be mixed and matched creatively too. I made this privacy fence two panels tall.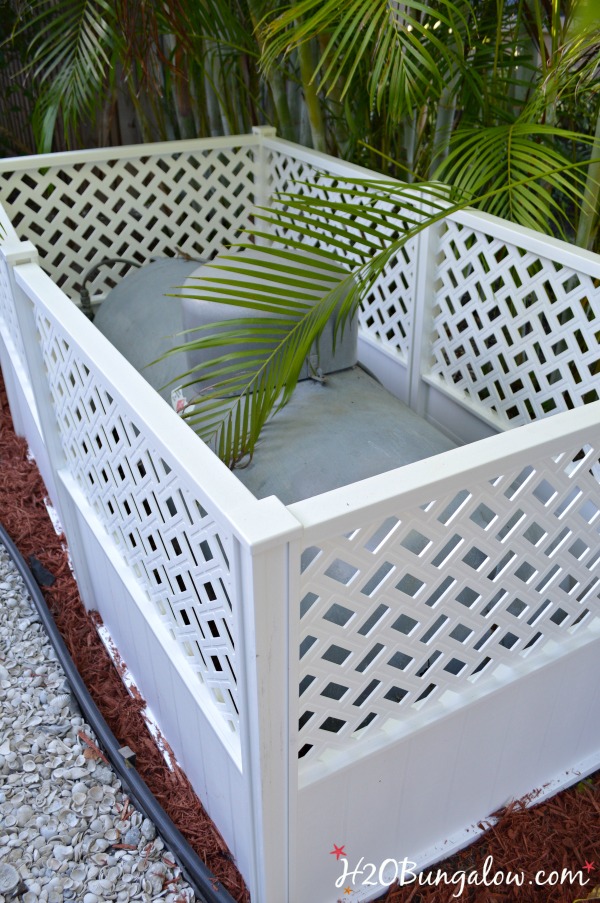 There were three panel heights and three designs options to choose from plus a two sided solid panel. I liked them all and after some quick decision making, went with solid panels on the bottom and the herringbone design on the top.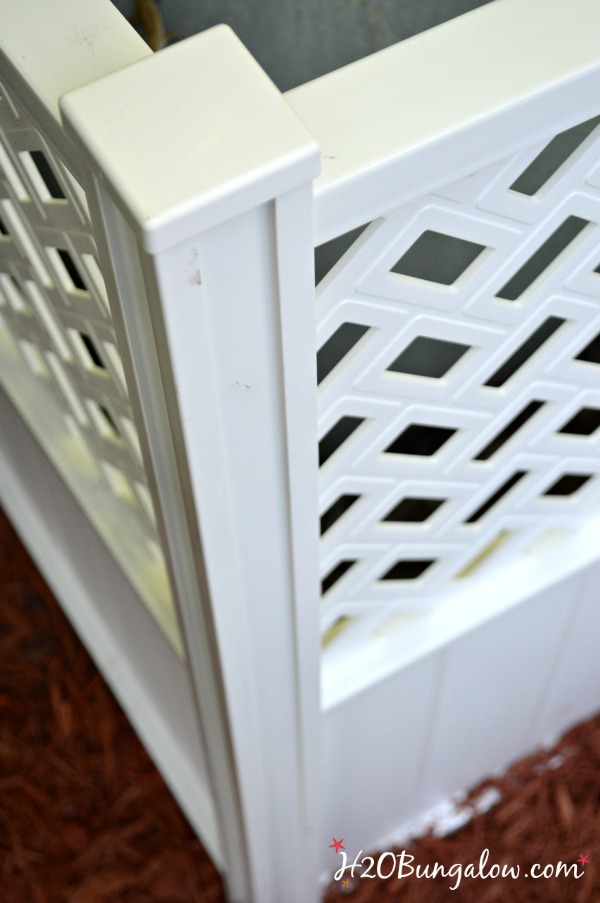 All I needed was a mallet and a tape measure to install them:)
I liked the idea so much I built another enclosure for our trash cans. Who wants to see trash cans out in the open, right?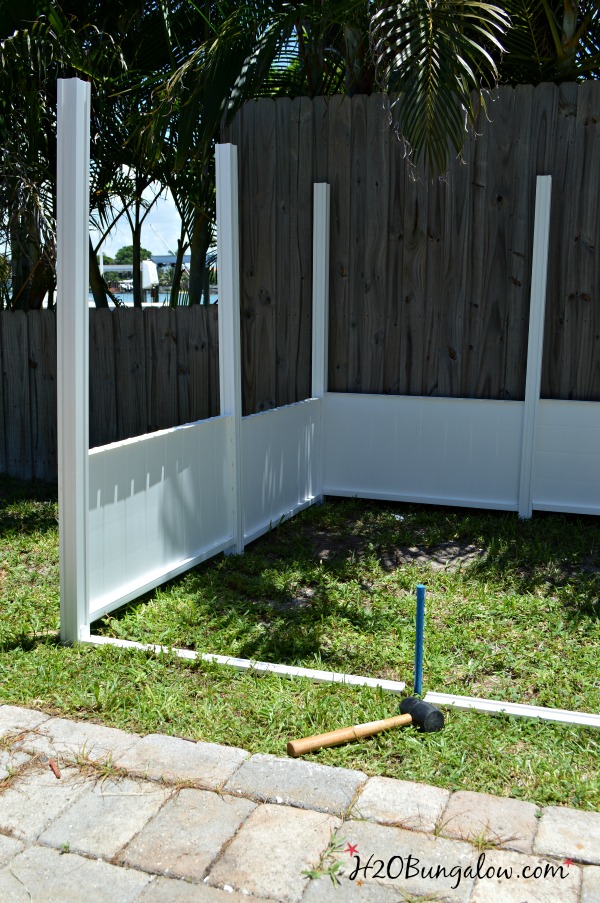 The way they connect and anchor the posts is genius. Use a mallet to hammer a portion of the stake into the ground and slip the post over the top.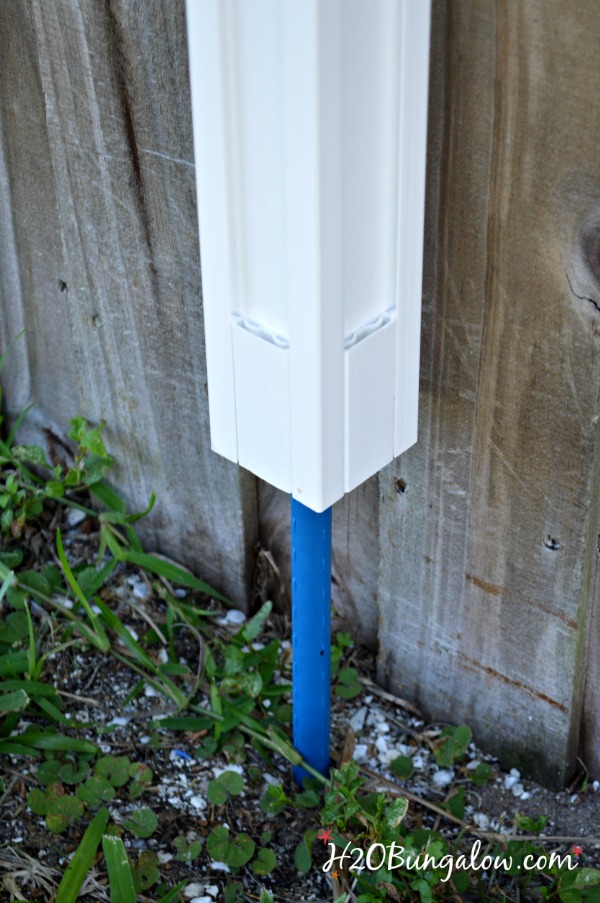 The panels slide into grooves on the posts. You can use one panel or stack two or three panels on top of each other. You could even be creative and combine them. Once the privacy fence or blind is put together, the fence is really strong.
I liked that Connections Fencing isn't permanent and the panels can be moved around and reconfigured at anytime.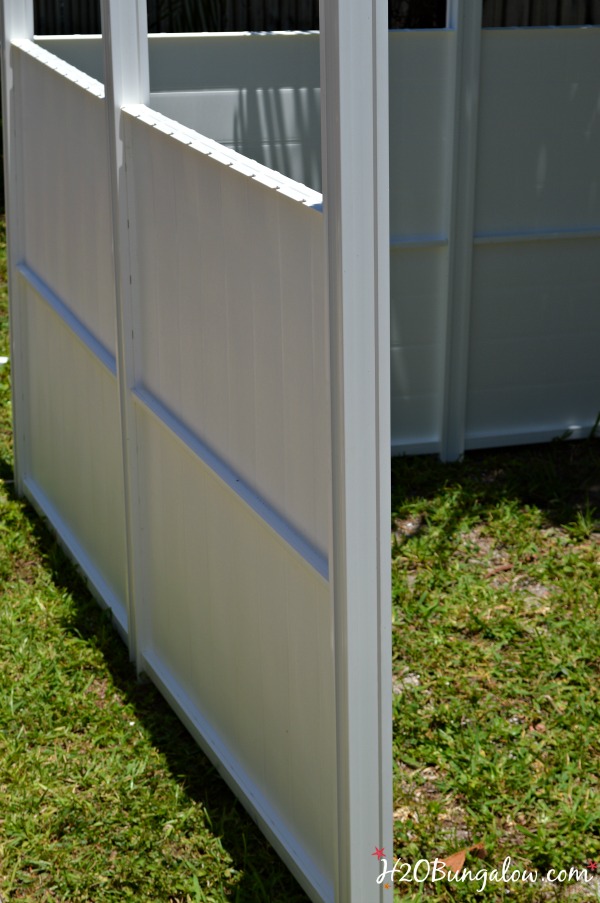 I planned for this one to match my propane tank cover.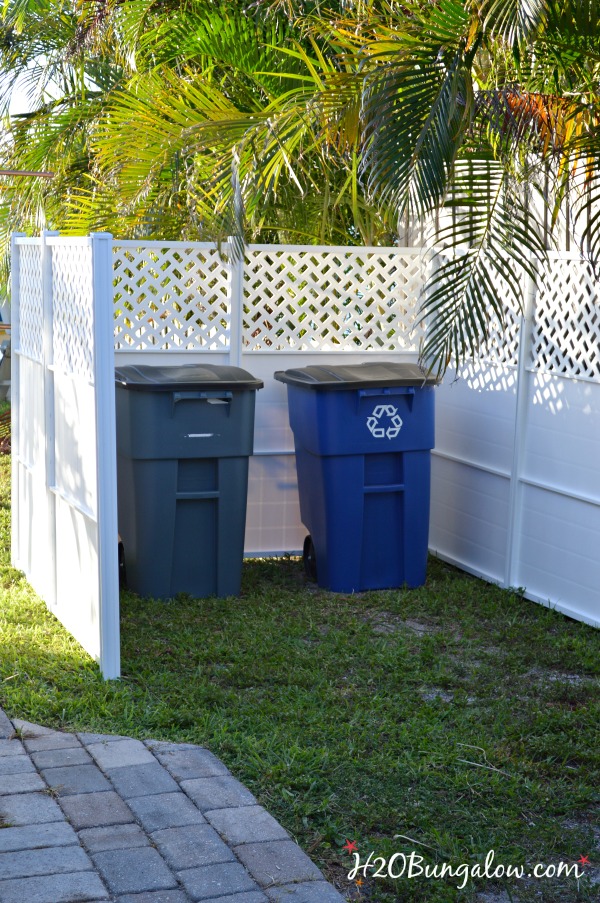 It's nice looking from the outside and no one has to look at our trash cans anymore. I can make an easy privacy screen and creatively hide ugly things in my yard that I'd rather not see.
I think they both are pretty and blend well with the landscaping.
Don't you agree?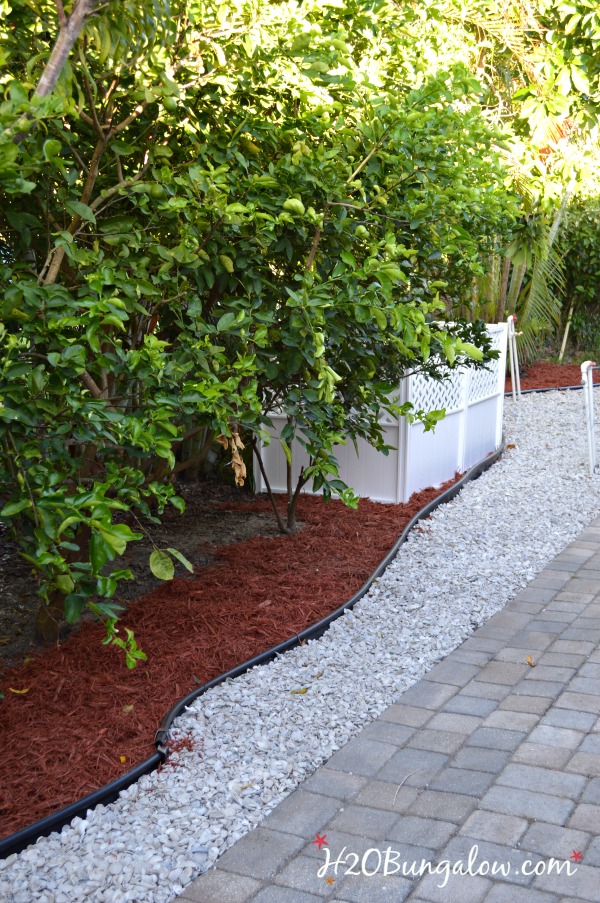 Connections Fencing is easy to find, and can be purchased at select Lowes Stores or online.
I can think of so many ways to use this creative fencing solution. Check out more creative solutions from Connections Decorative Fencing here.
Privacy around patios, decks or hot tubs, or to block the view from close neighbors

Concealing refuse cans, pool pumps, cables/utilities, A/C units or heat pumps, wood piles, kids' play toys, pile composting

Decorative accents including address signs, seasonal décor, edging (around patios, driveways, walkways or gardens)

Protection from the elements (wind, sun, snow); or around gardens, window wells, new plants/plantings, harmful plants (roses, thorn bushes); for kids or pets
Love this idea? Pin it for later!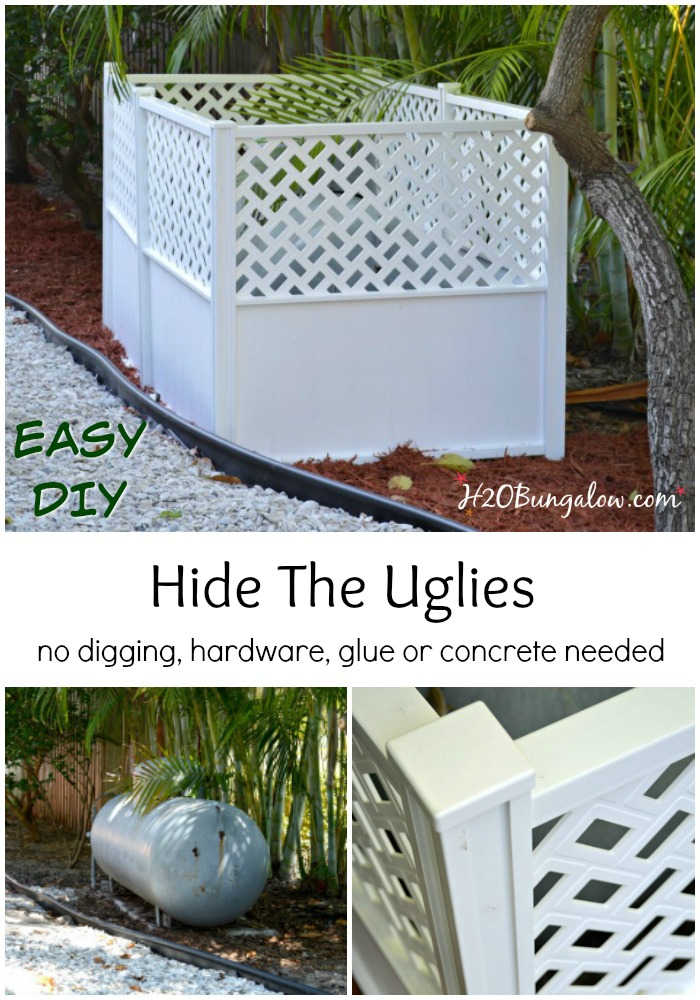 Yes, this is a sponsored post. I only share products I like that I feel have value to my readers. All opinions and creativeness are 100% my own:)