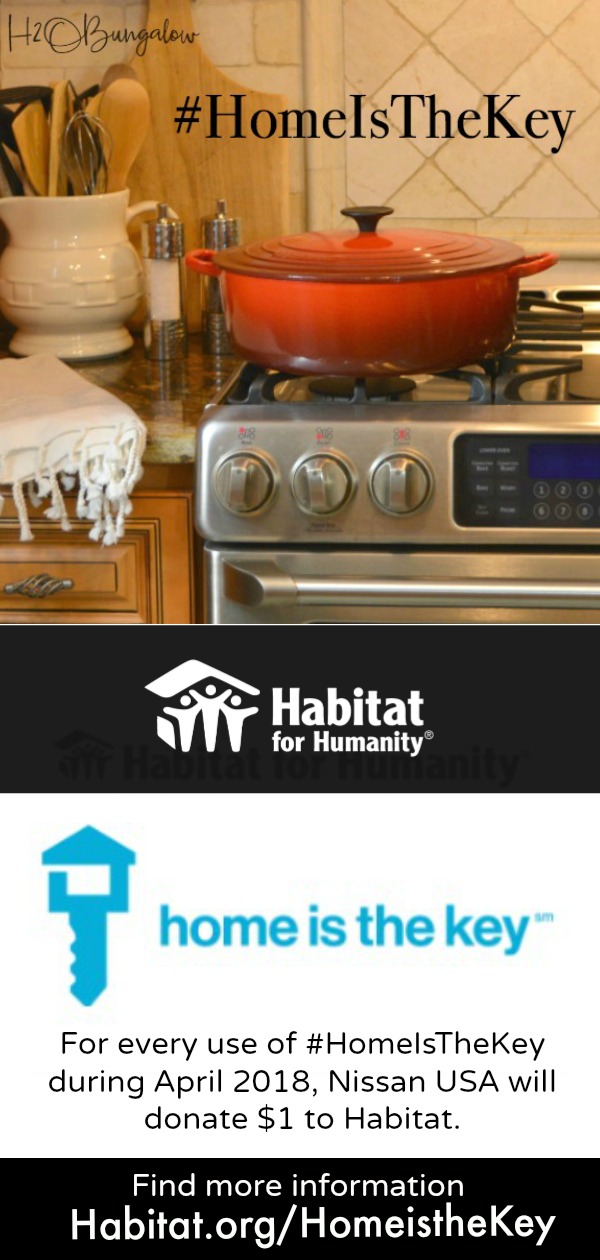 What do you think of when you hear the word home? To me, home is much larger than a word, or a structure, home is the key. The key to security, peace of mind and a haven. Home is where my family gathers and my kids return to when they need comfort or reassurance as they grow in young adulthood.
Like many people, our kitchen is the heart of our home.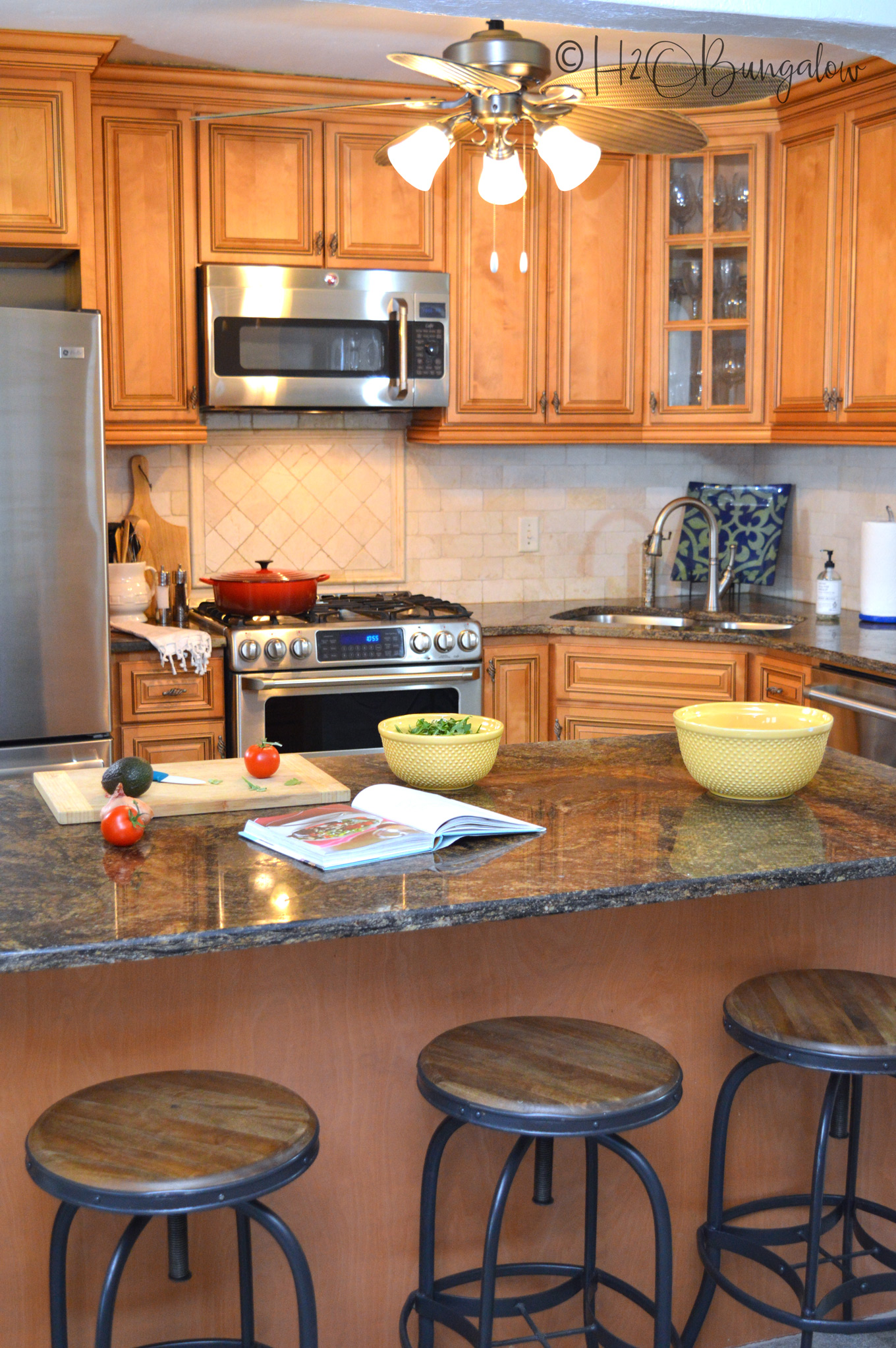 This is a sponsored post by Habitat for Humanity, see my disclosure policy here. Thank you for supporting this cause!
It's where memories are made. Memories like the time I made dough ornaments with my daughters and grandson. We had dough and cornstarch everywhere but it sure was fun! There's plenty of others like when I'd help my son study for final exams into wee hours of the morning.
Our kitchen is where the family gravitates to while I'm cooking, when they come to visit or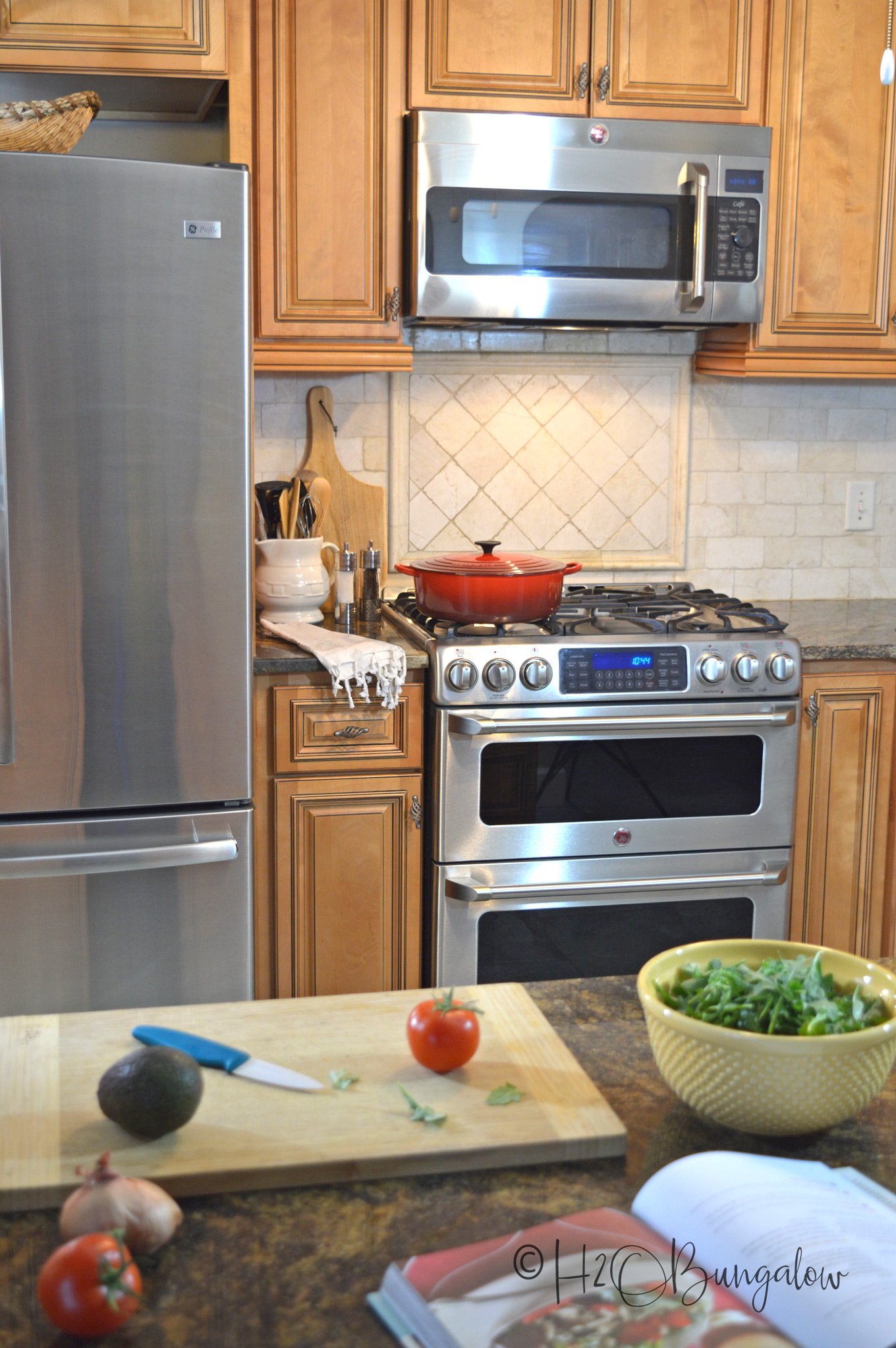 when they just want a hot (free) meal.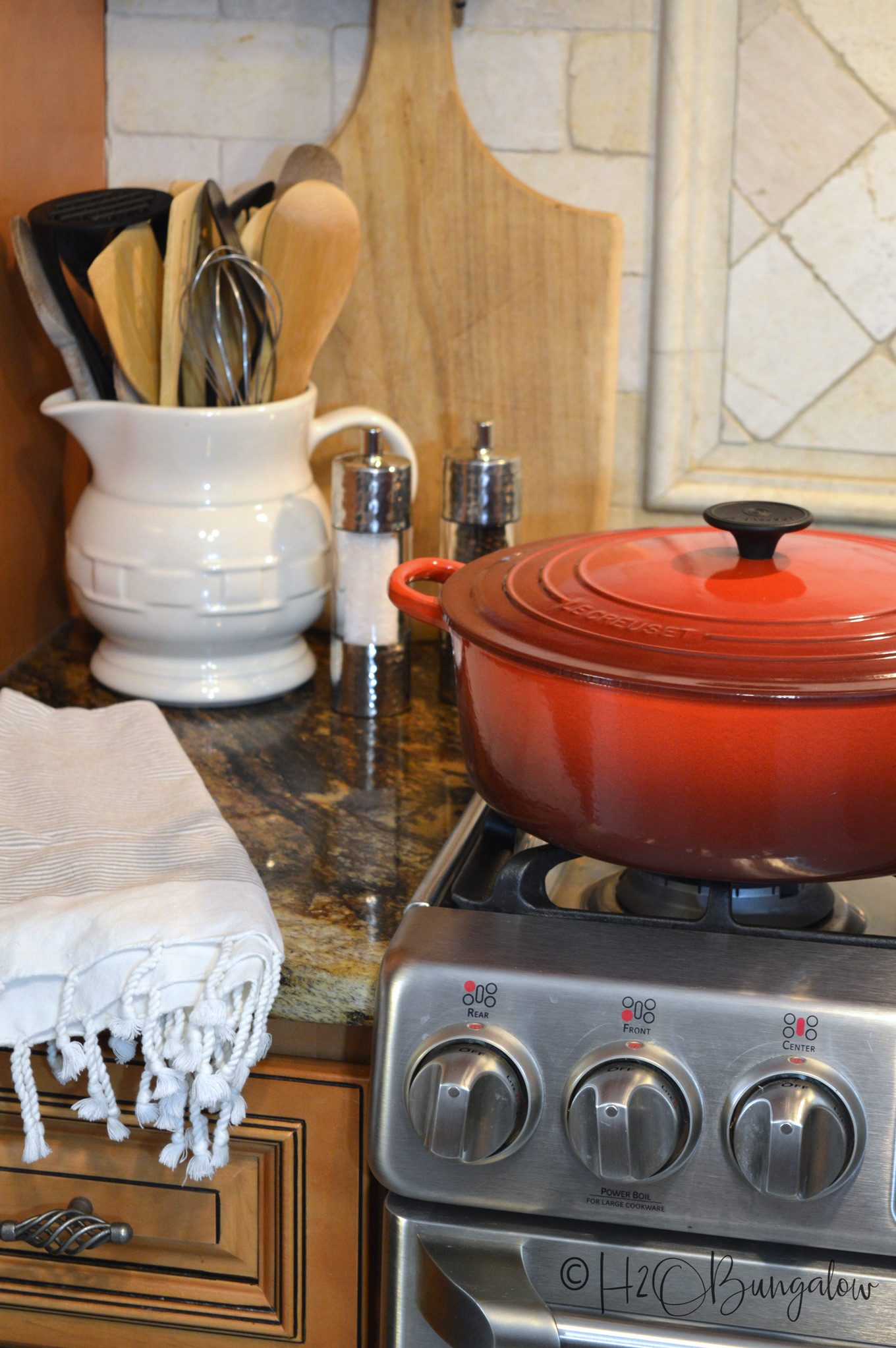 …or just when they need a friendly ear.
Throughout all of the ups and downs during our time here the one big factor for us all is that we've had a home to come home to. A place that's our own where we can come together as a family. Of course we have challenges, thankfully keeping a roof over our heads isn't one of them. I have a lot to be grateful for and I am.
It wasn't always this way. There was a time when the kids were young and I was single mother of three. Those days were tough and so was the budget. We made it through to better days. At times, with the help of others and I will always be grateful.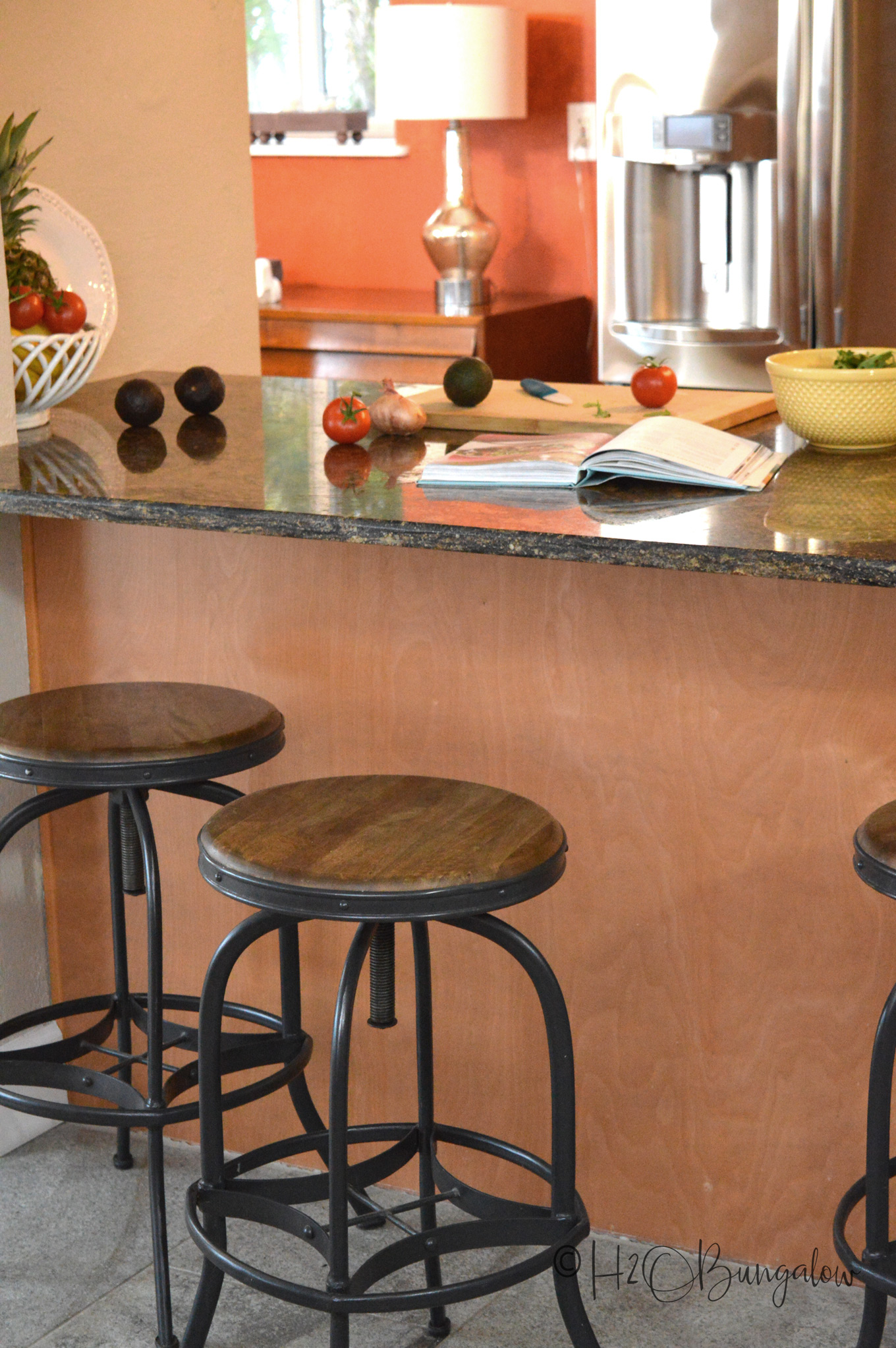 So naturally I was thrilled to have the opportunity to speak about Habitat for Humanity's campaign, Home is the Key, a national campaign to address the rising crisis of home affordability.
Our nation is experiencing an affordable home crisis.
Did you know that one in four households in the U.S. spends more than 30 percent of their income on housing? We aren't talking posh quarters either. That doesn't leave much for food, clothing and other necessities such as childcare or medical expenses.
Here's another sad but true fact: virtually nowhere in the U.S. can a full-time employee earning minimum wage afford a one-bedroom apartment. In 29 of our states and the District of Columbia, two jobs isn't enough to rent a two-bedroom apartment.
Those facts hit home for many of us who can remember leaner times and tough financial struggles to make ends meet for our families.
Help Support Habitat for Humanity's Home is the Key Campaign
Guess what? You can help the entire month of April, and it's easy.
Donate
Shop
Several generous retailer's have joined the movement to support affordable housing and are donating portions of sales proceeds. Awesome brands like these below:
Chico's – Every sale of the Basic Essential Slub Tee from April 1 – May 31 will support Habitat.
White House Black Market – Proceeds from every Comfort Stretch Ankle Pant sold April 23-May 31 will go to Habitat.
At Home Stores – In addition to featuring Habitat at the register – At Home will sell specialty patio umbrellas and spring coaster sets in store to give back to Habitat fundraiser throughout April.
Soma Intimates – From April 23-May 31, each Cool Night Pajama separate sold will support Habitat.
O'Cedar – From April 1 – June 15, O'Cedar will donate $1 to Habitat for Humanity for every ProMist® Max spray mop sold.
Chico's FAS – Donate in-store or online at any of the Chico's FAS brands
Kum & Go Convenience Stores – 10 cents of every specially marked water bottle sold will be donated to Habitat, and customers will have the opportunity to donate additional funds at checkout.
Share
Nissan will donate $1 every time #HomeIsTheKey is shared on social media during the month of April.
This one is easy, share now!
Other corporate sponsors like HGTV and iHeart, have joined to spread the word and rally their customers to support Habitat, as well.

Did you know that over the past 40 years, Habitat has built thousands of homes in the United States and around the world, creating transformational change for individuals, families and communities?
Habitat is also one of the biggest affordable housing providers, building strength, stability and self-reliance through shelter.
Help spread the world through social media in April using #HomeIsTheKey
Every child and family deserves a place to call home. Will you join me on social media to help support Habitat's Home Is The Key campaign and help a family in need? Habitat is giving away some great prizes on Instagram. Share this post on your Facebook page and pin the graphic below to help get the word out. Remember, Nissan donates 1$ for every time the hashtag #HomeIsTheKey is used on social media!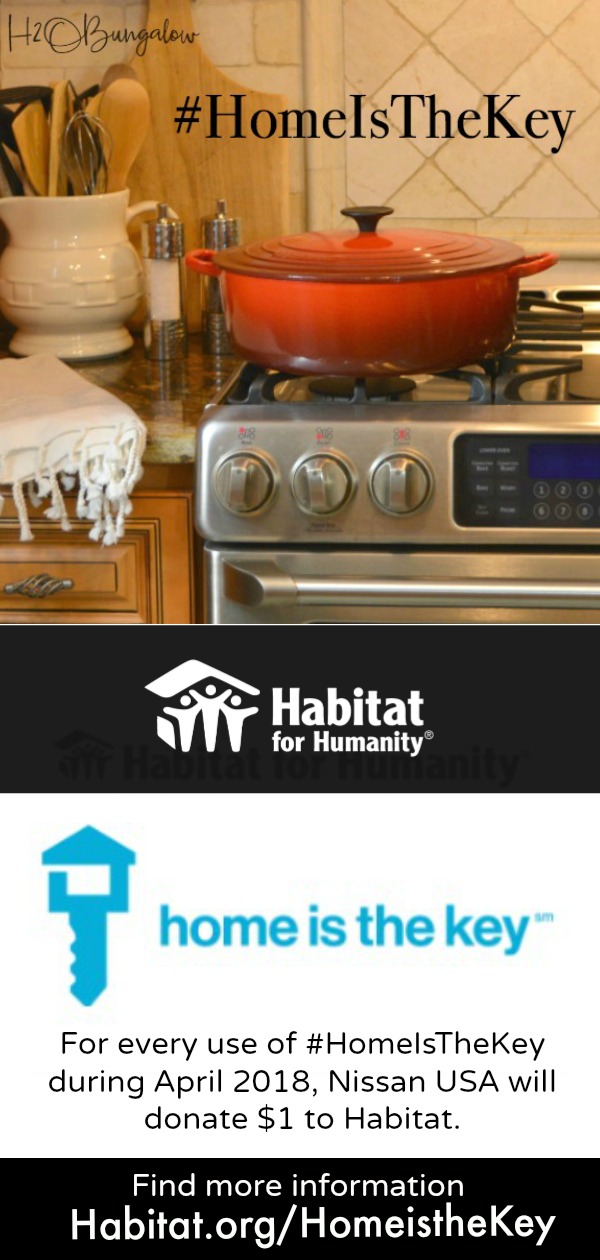 Thank you for helping me to support such a good cause. Every kid deserves a home to come home to and feel secure. Do you have a special story of when you were helped or helped someone? I'd love to hear it! Share below in the comment section!