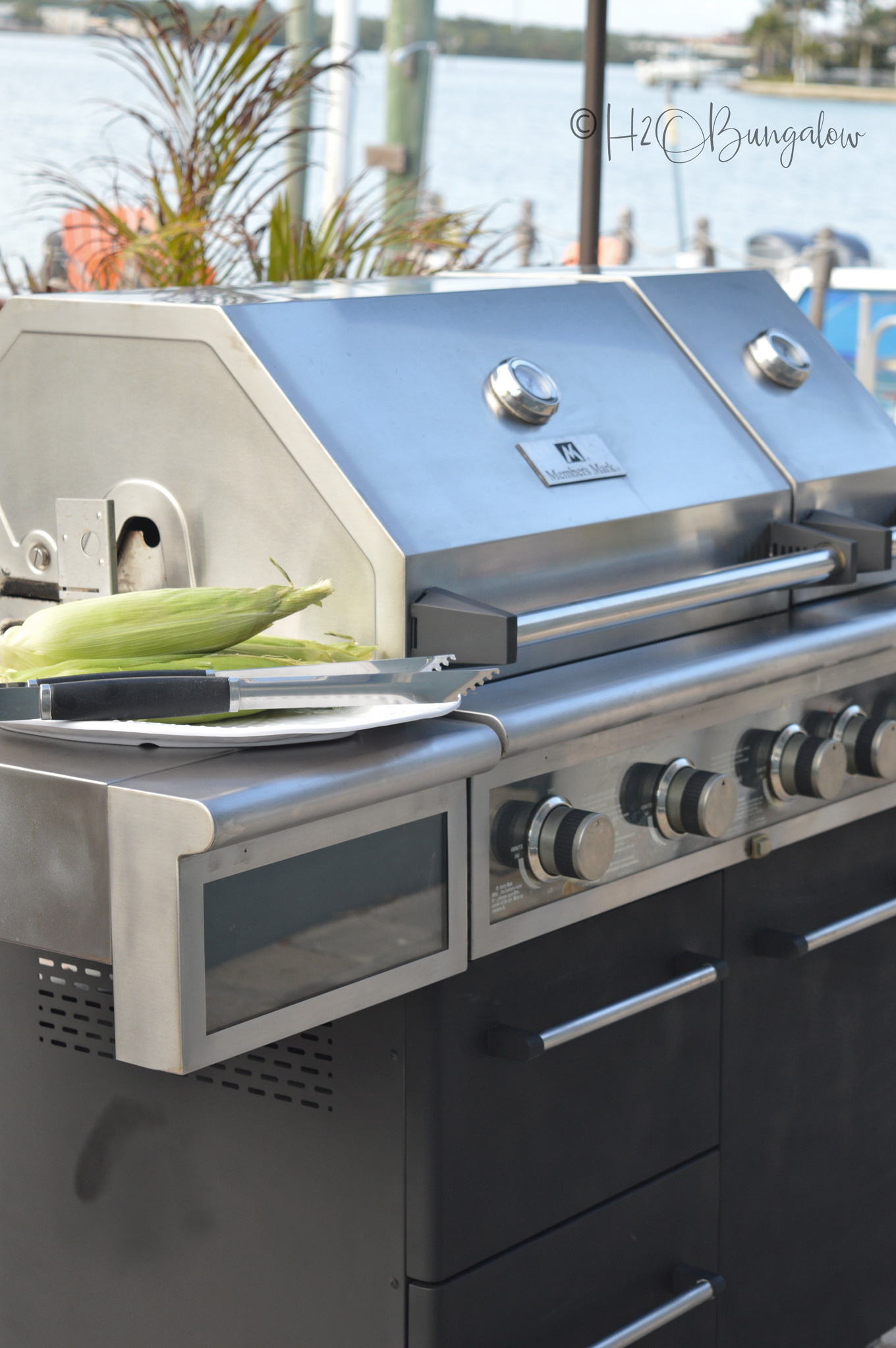 Today, I'm sharing how to clean and makeover a barbecue grill. All it took was a few products, a little elbow grease and some creativity to turn my rusty old barbecue grill into a good looking almost new looking outdoor grill. You can makeover a barbecue grill of any kind. It's easy to modify this makeover tutorial to clean and update other types of outdoor grills, natural gas, propane grills and charcoal grills are all similar.
This is what our gas grill looked before I decided to roll up my sleeves and give it a makeover. It was a dirty job but someone had to do it. This gas grill had plenty of life left in it. I couldn't justify buying a new gas grill without trying to fix what I had first. Especially when the only thing wrong with our grill was dirt and our salty coastal air had rusted some of the stainless steel. OK, maybe it had lots of rust…but I took care of that! Pretty sad, huh? The inside was pretty awful too.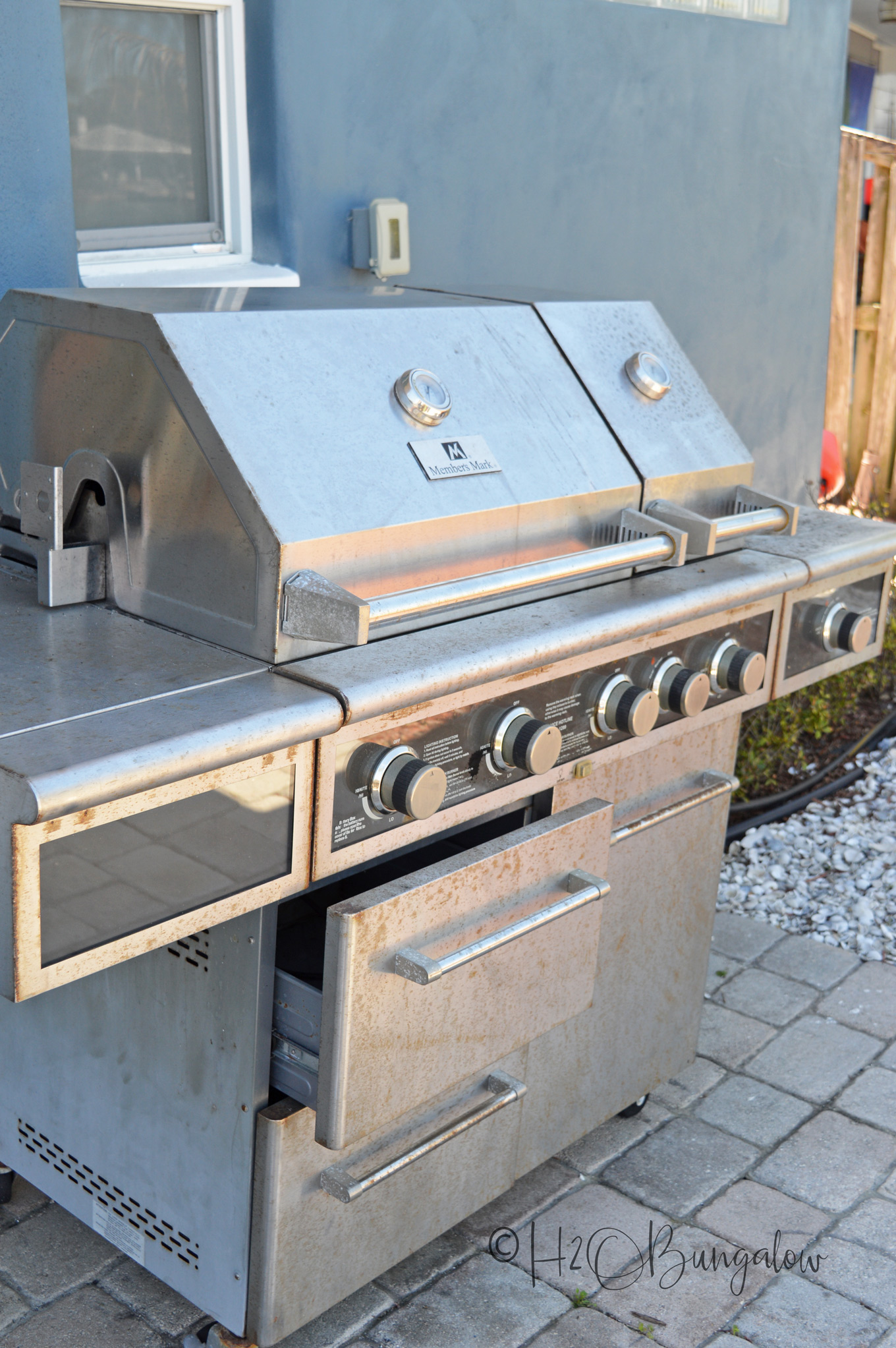 This is a sponsored post by HomeRight. This post also contains affiliate links and I will be compensated if you make a purchase after clicking on my links. Thank you for supporting the brands that keep H2OBungalow going!
How to Makeover a Barbecue Grill
Start your makeover with a clean grill. I started from the inside out and gave my gas grill a heavy duty cleaning to remove all of the grime and dirt. You can find my step by step tutorial on how to deep Clean a Barbecue Grill Without Harsh Chemicals on the HomeRight's website. I used my SteamMachine and let it do the work for me. Steam works wonders when it comes to cleaning and especially degreasing!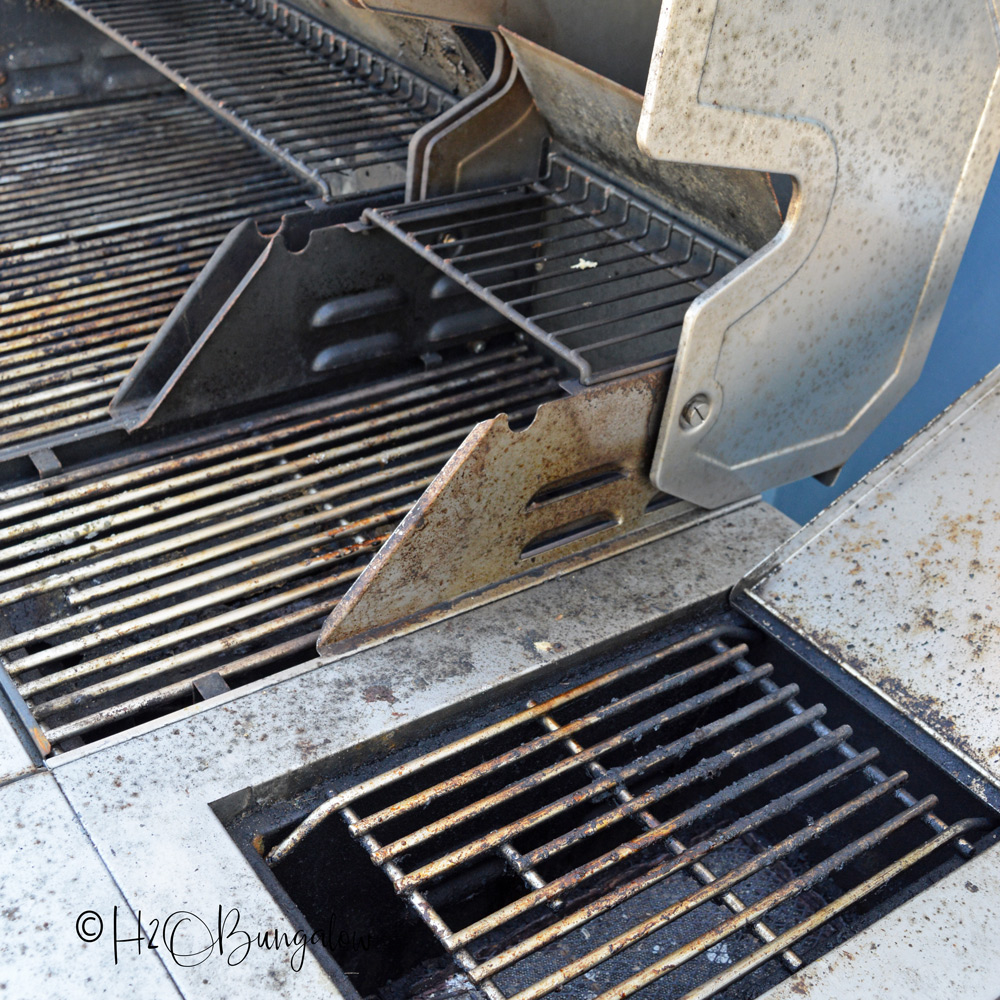 We don't use harsh chemicals for many reasons. The biggest is that we live on the bay near the beach and don't want any run off that could harm the wildlife or us.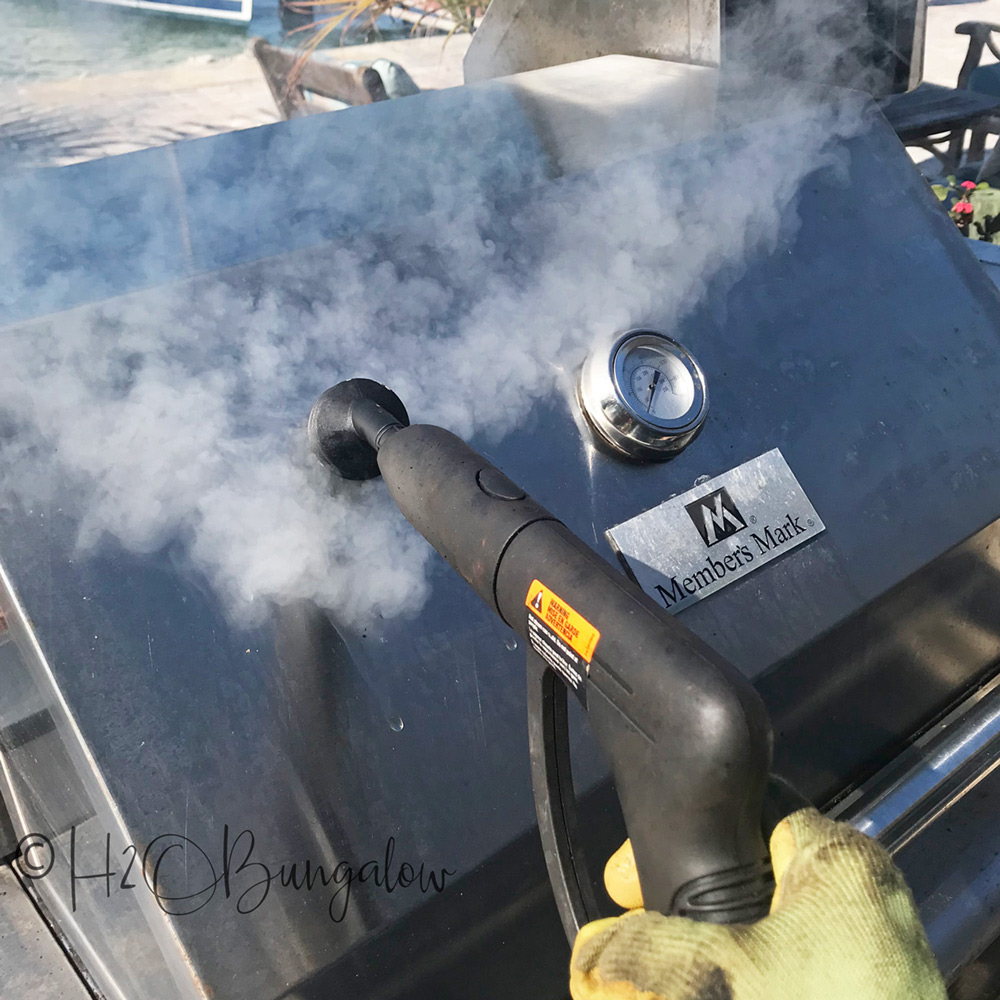 The steam worked like magic to loosen caked on grease and dirt both inside and outside. It made what would have been an awful laborious job easy. Yay!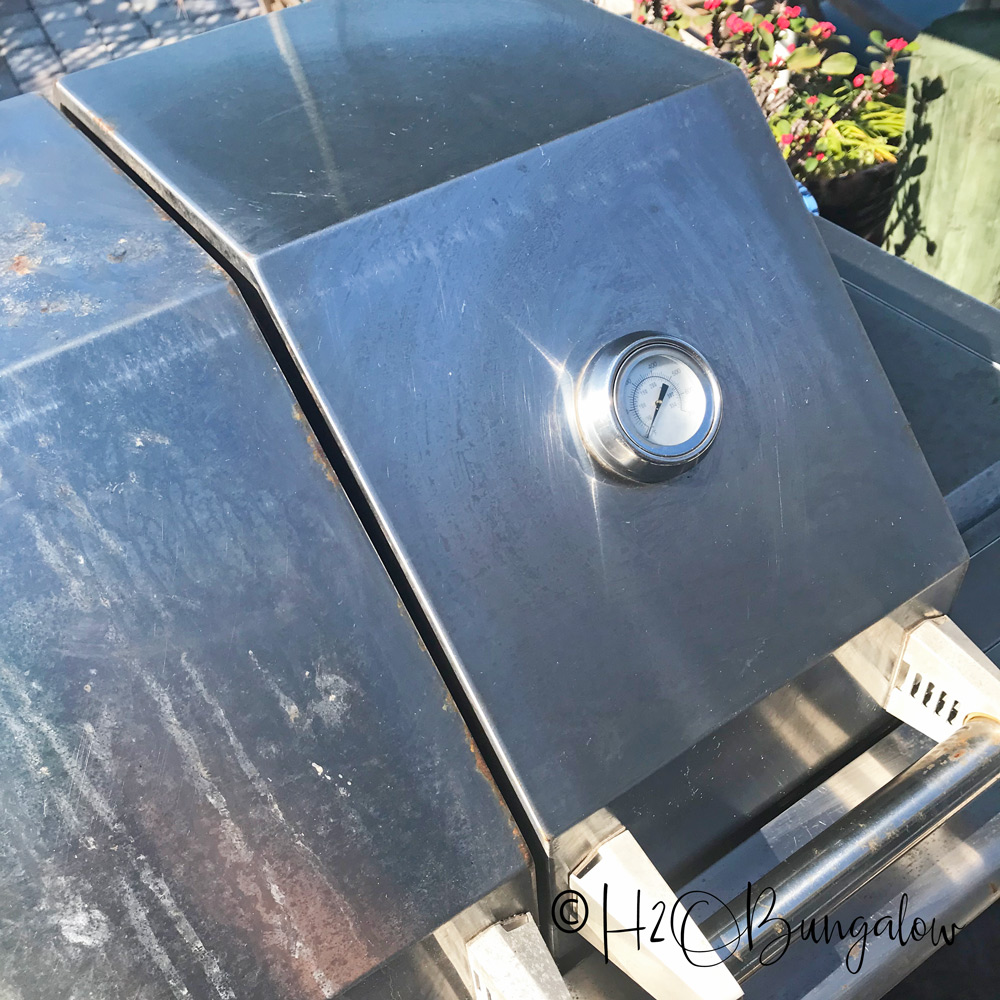 Once my propane grill was clean and grease free, it was ready for me to start my grill makeover.
Supplies Needed to Makeover a Barbecue Grill
This is a list of the supplies I used to makeover and refurbish our outdoor gas grill.
Step #1. wipe the grill down. Spray the grill with Simple Green and use soft clean painters rags to thoroughly wipe down all of the exterior surfaces. Pay special attention to any area that will be painted. You want to be sure to clean the surface enough for the paint to adhere well.
Step # 2. Tape and protect areas. Use painter's tape to protect surfaces that you don't want painted or damaged by sand paper. After trying 3 different types of painters tape, I found that the the Scotch Blue Platinum adhered best to the stainless steel.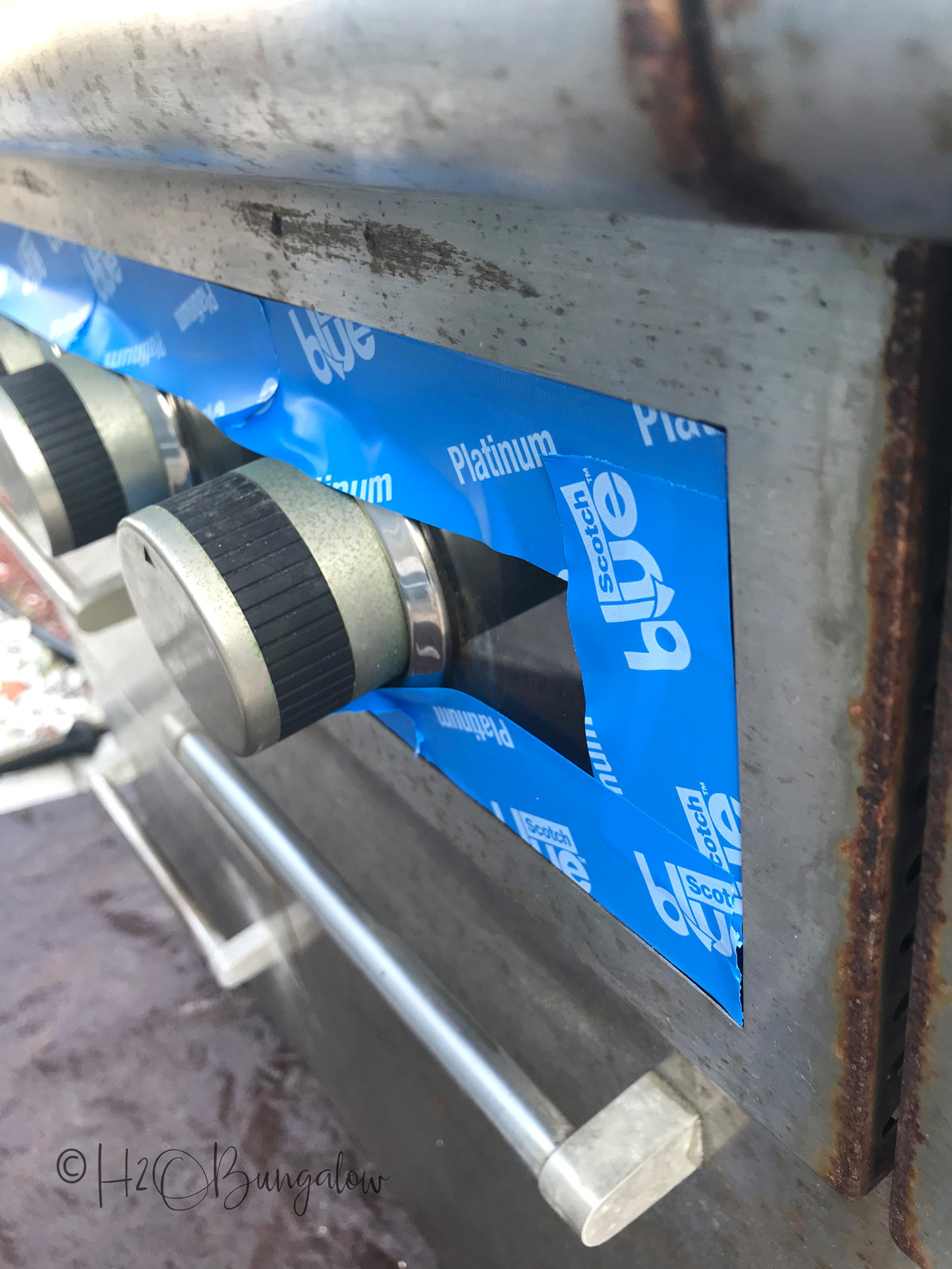 I planned on painting the worst areas of my BBQ grill exterior and salvaging what I could. The truth is, I kind of winged it as I went along. 🙂 The handle edges of my grill are aluminum and were pretty corroded from the salt air. They got painted after a good pre-sanding.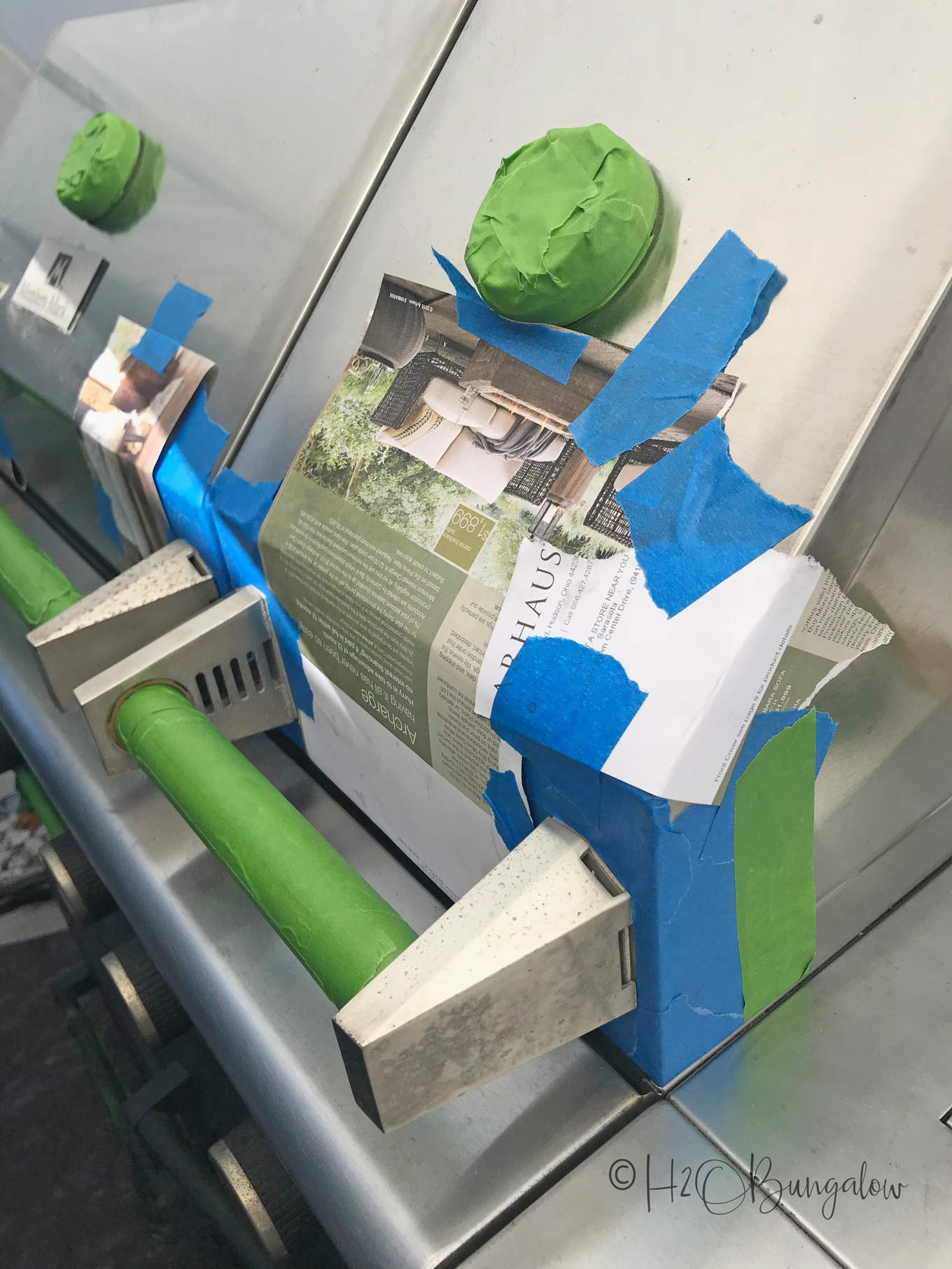 Step 3. Get the rust off the barbecue's stainless steel exterior. It worked like magic! Remove stains and rust from the stainless steel barbecue grill exterior with high grit sandpaper. I list above the type I used in the supply list on this post. It is not traditional wood sandpaper, and the grit was different. It's for automotive surfaces. Apply steady firm pressure and follow the grain of the stainless steel.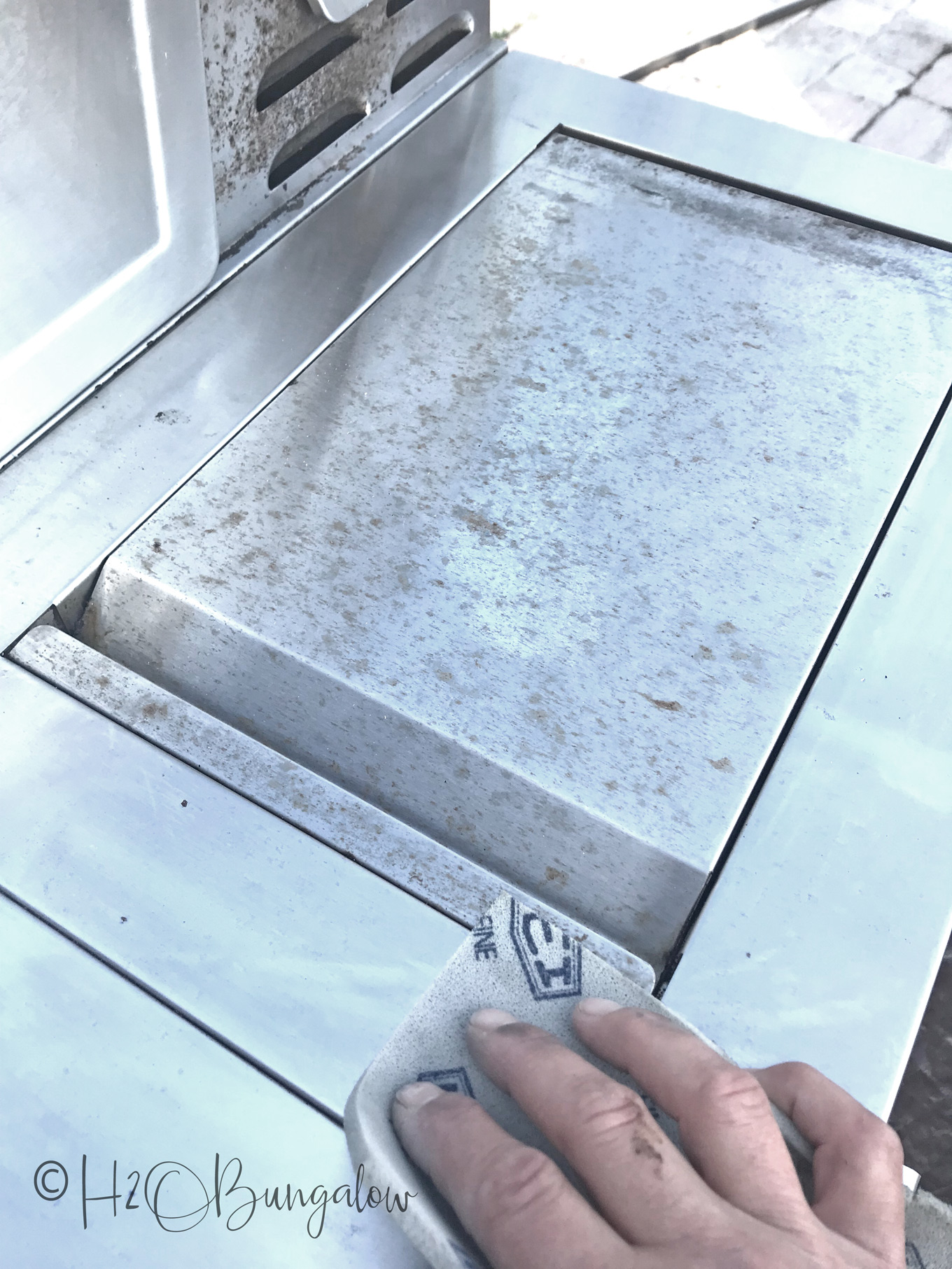 Step 4. Paint grill with high heat paint. I used my HomeRight Paint Shelter to protect the areas around my grill, stop the wind from blowing my paint allover and keep debris off my freshly painted surface. It's not a bad sun shelter either 🙂 It was easy, I assembled it, than lifted it over the grill.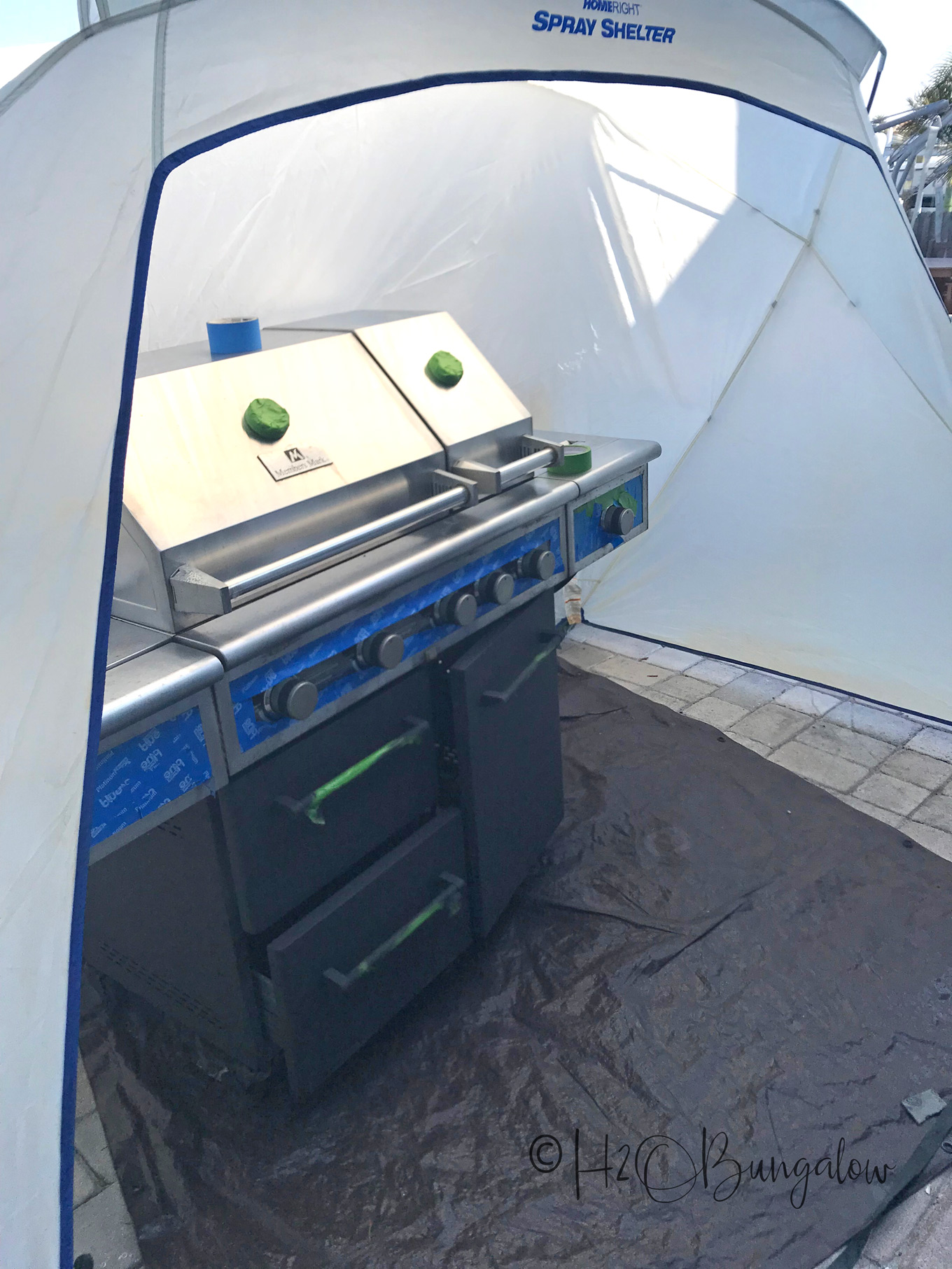 I would have preferred to use my HomeRight Super Finish Max Paint Sprayer for a really good paint finish, but I couldn't find high heat paint by the quart. The base of my grill used two cans of Rustoleum high heat spray paint. I tested two types of stainless looking high heat paints and didn't care for the look of either one which is why I painted the exterior of my grill cabinet in black.
If you don't have one of these handy Comfort Grip spray paint holders, you need one! It will save your fingers when you're using spray paint in a can!
Step 5. Protect and seal the clean stainless steel. Spray the stainless steel cleaner onto a clean rag and wipe the grills stainless steel exterior to seal and protect.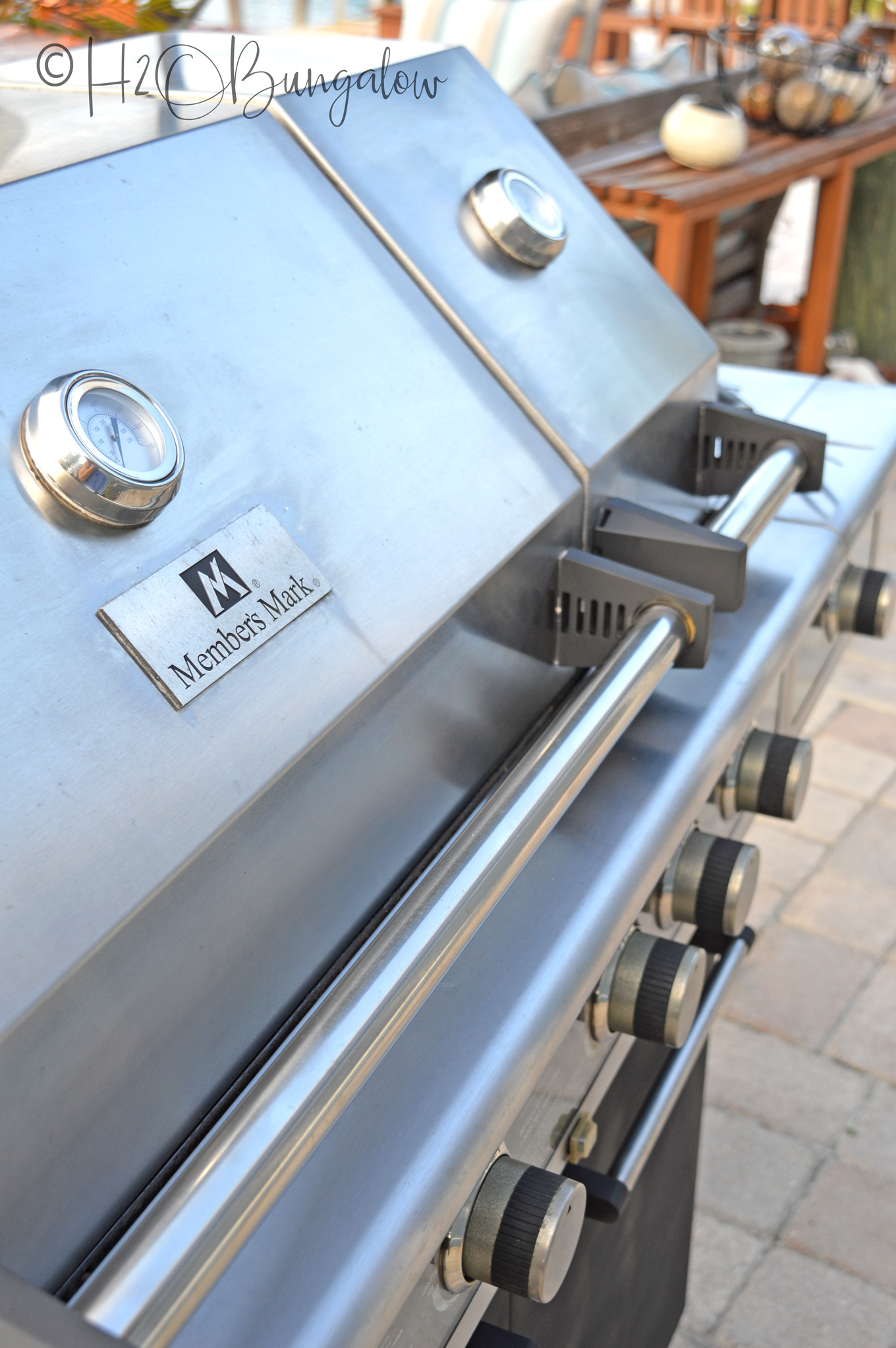 What a difference my barbecue grill makeover made!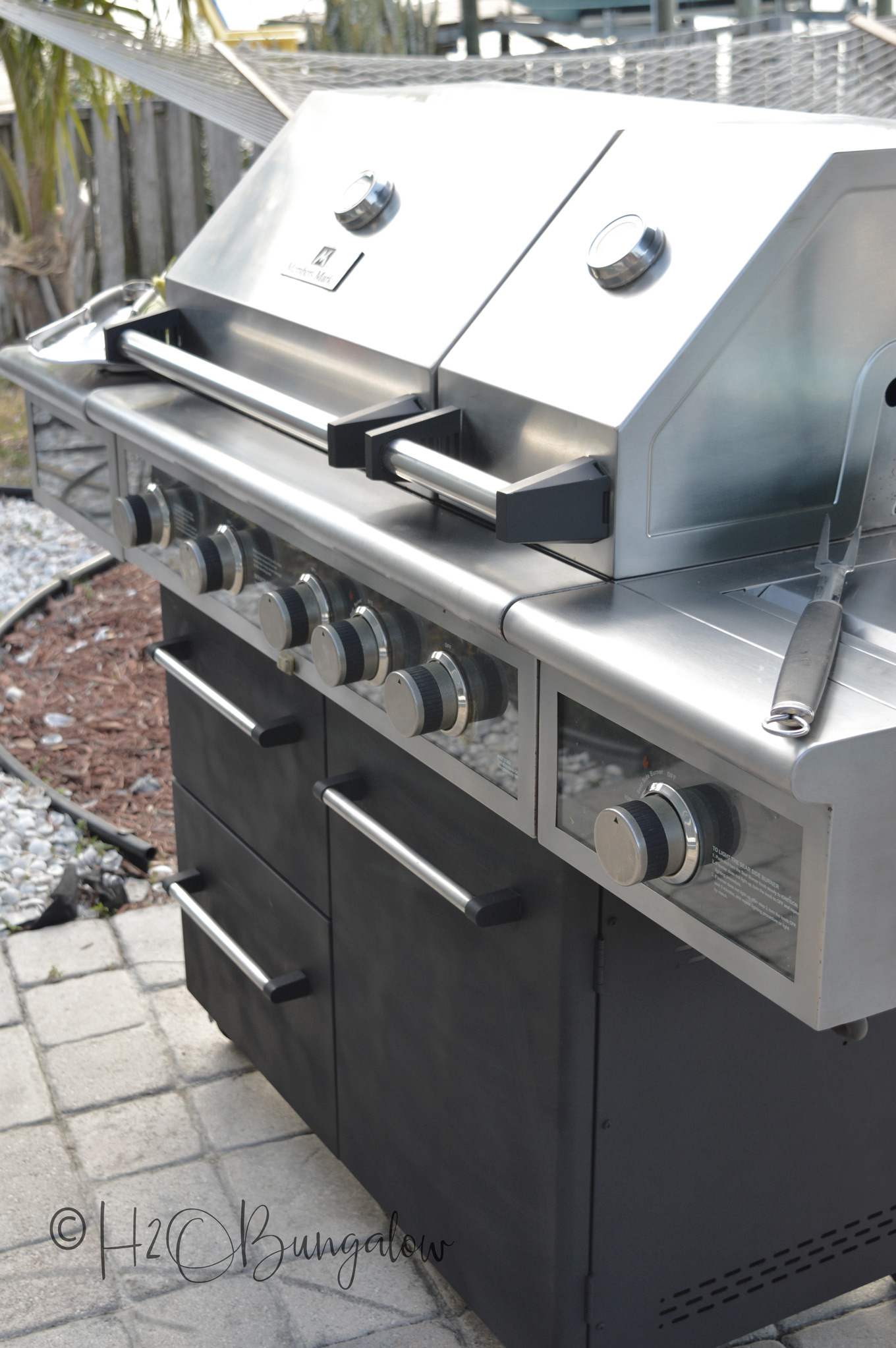 Seriously friends, you'd never guess this grill was almost 10 years old, would you?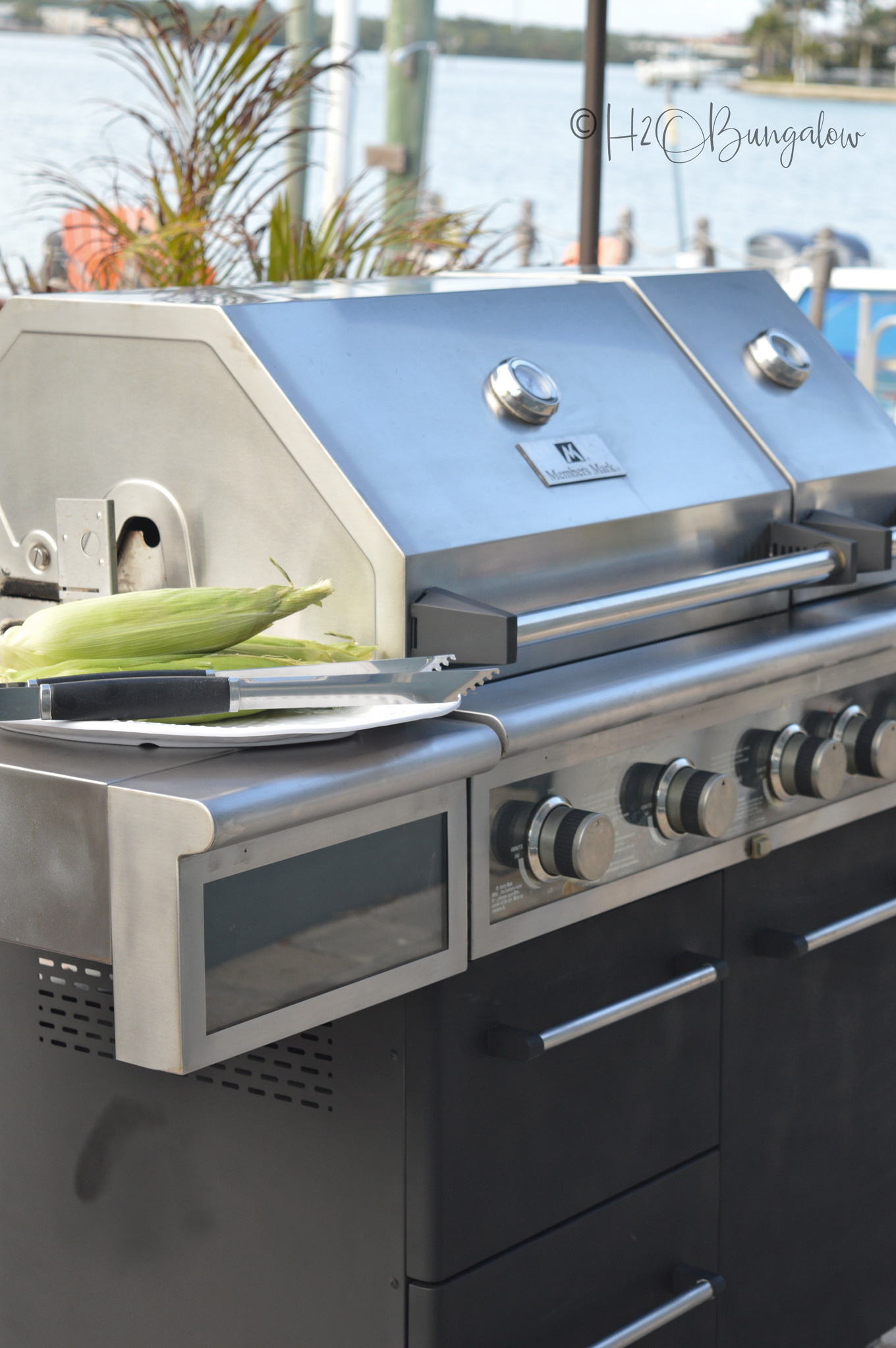 It turned out better than I expected and my grill makeover didn't break the bank either.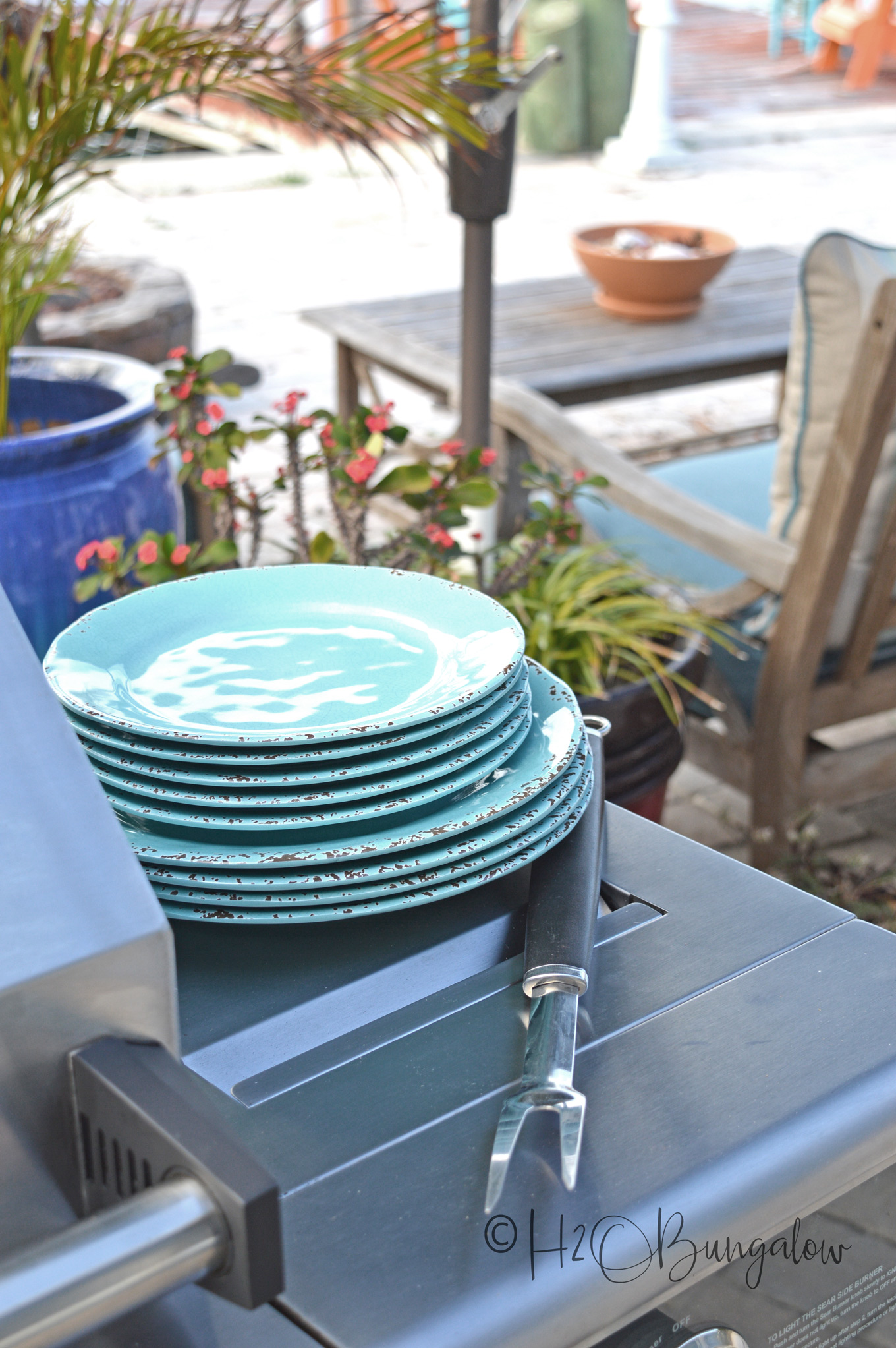 My grill makeover was a biggie to check off my spring cleaning to do list. I'm ready for outdoor cooking and fun times with friends!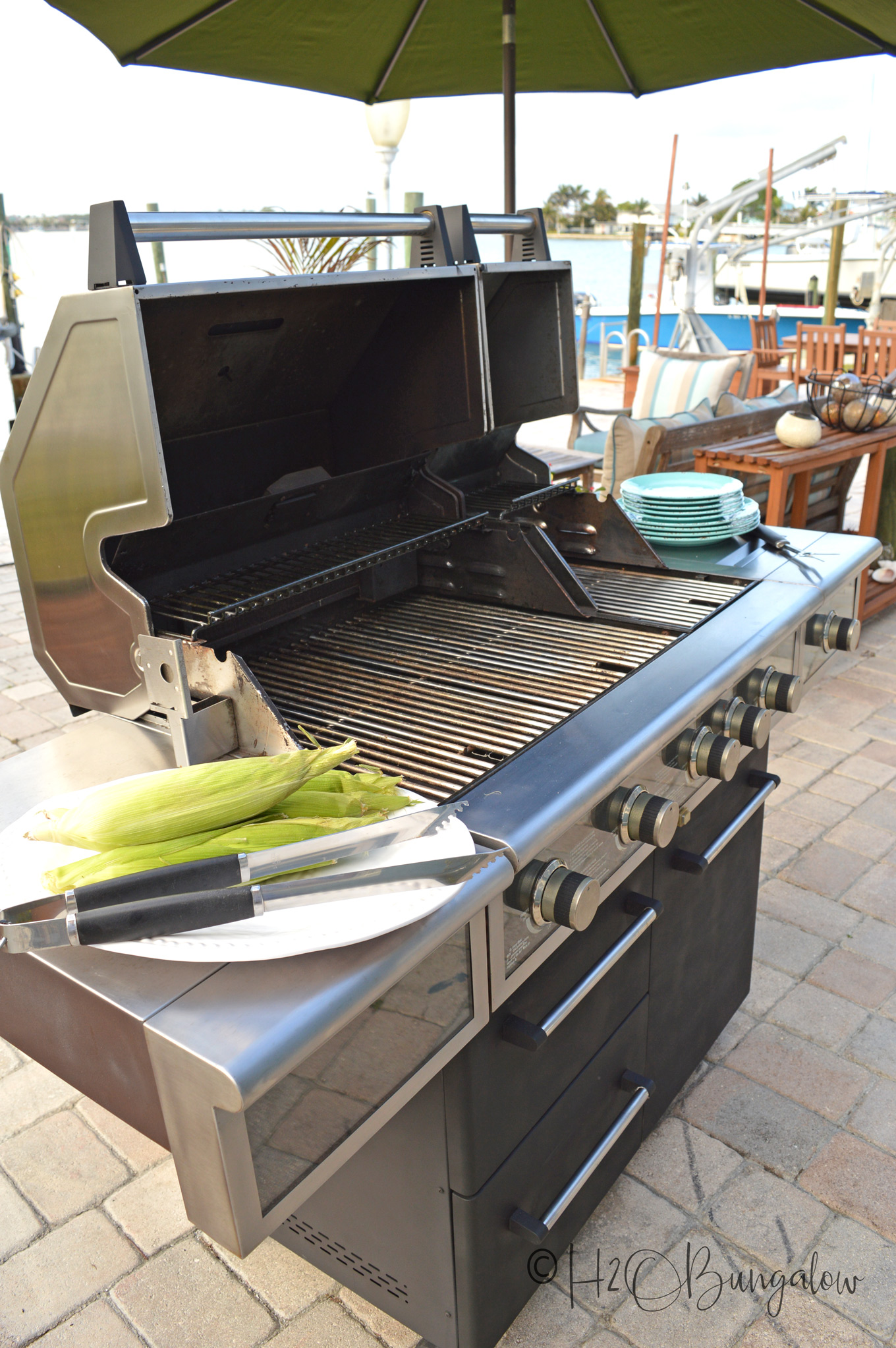 Remember what I started with?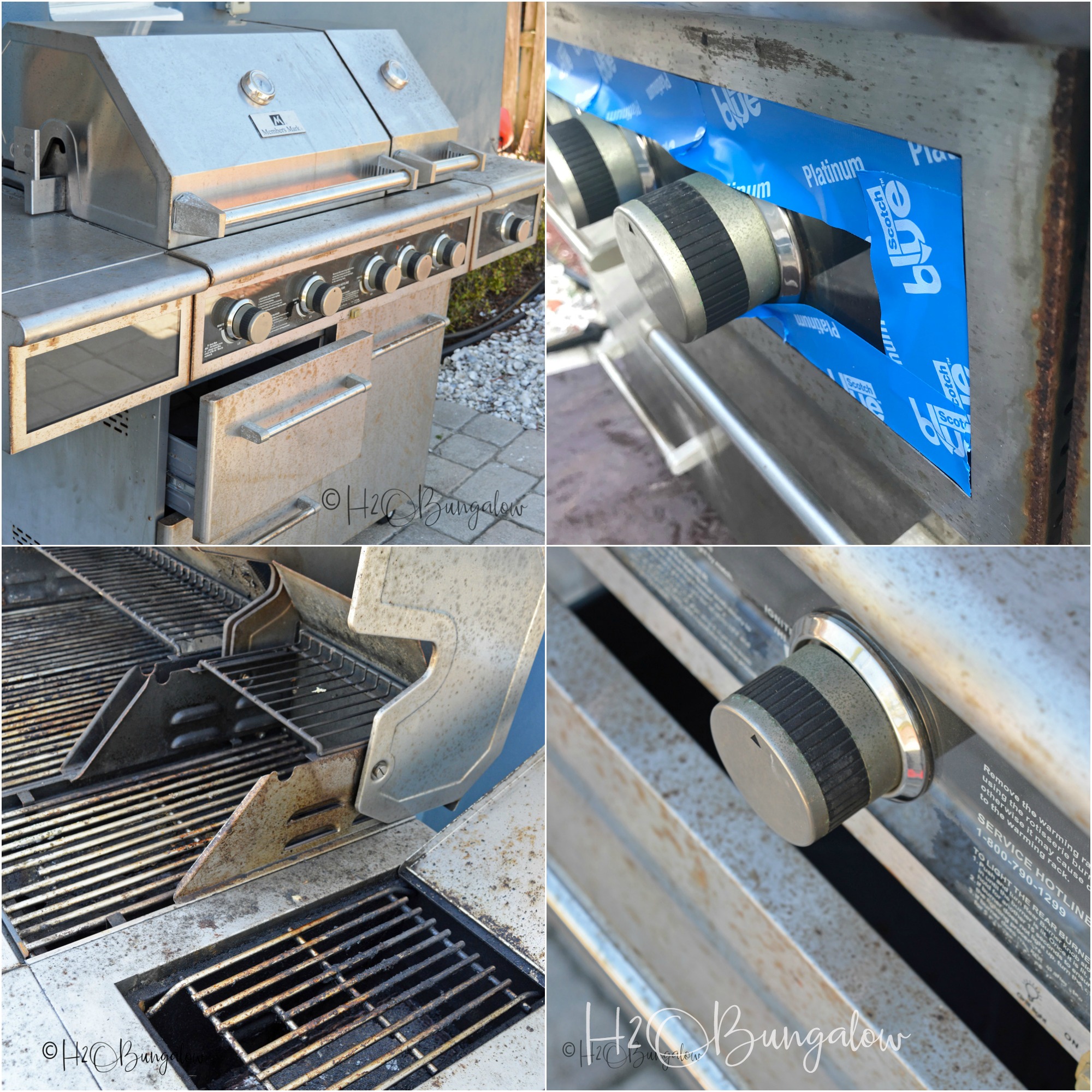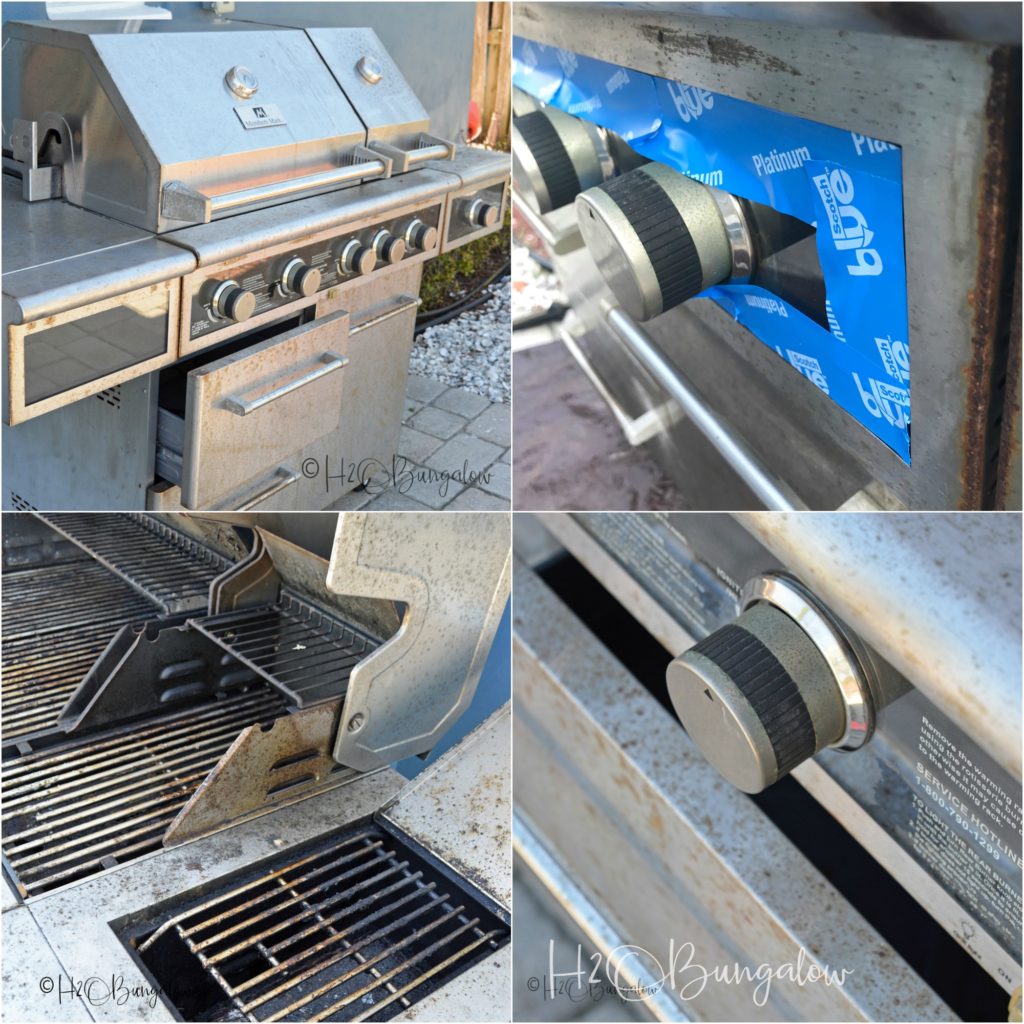 Share how to makeover a barbecue grill tutorial on your Facebook page and pin it to Pinterest! Besides saving someone a heck of a lot of $$ over buying a new grill, renewing what we can is socially responsible. 🙂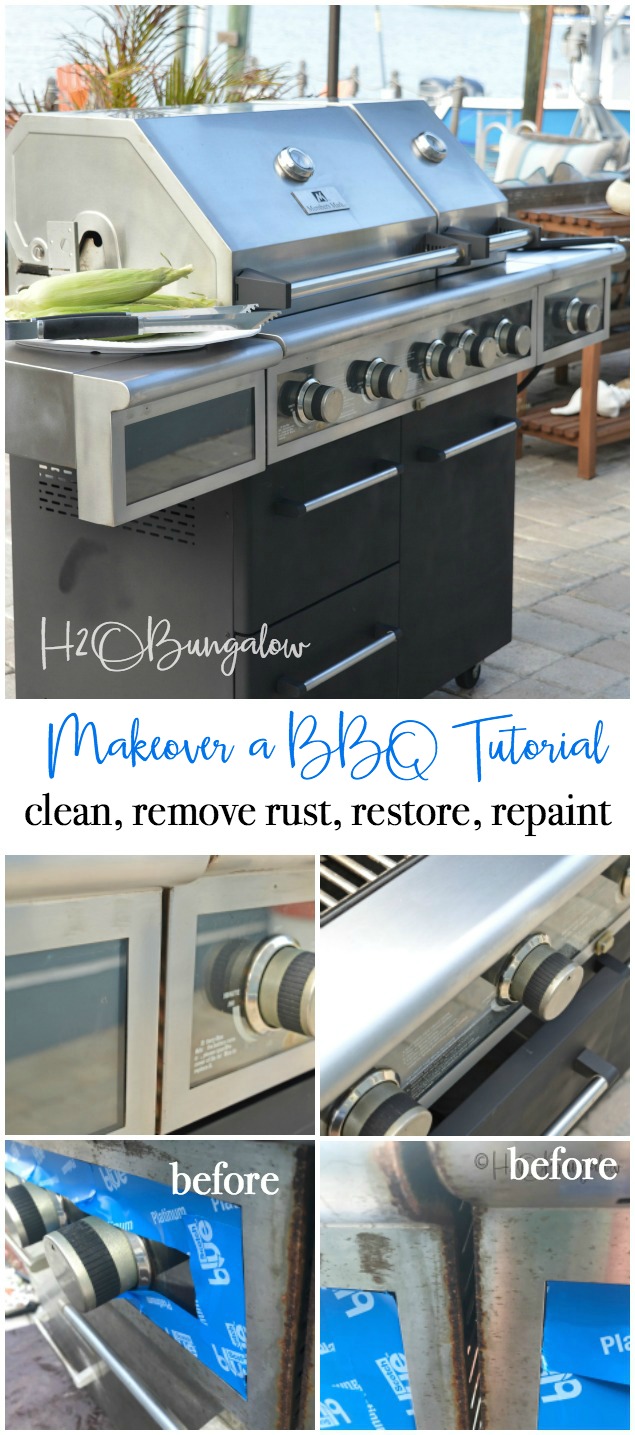 In short, my barbecue grill makeover only took two steps. Start your barbecue grill makeover with a deep clean. Here's my tutorial on How to Clean a Barbecue Grill Without Harsh Chemicals. Then follow the above steps to pretty up the exterior. You'll be ready for outdoor cookouts in no time at all!
Sending out a big thank you to HomeRight for sponsoring this barbecue grill makeover post! Did you know you can find a whole gallery of DIY tutorials using the same HomeRight products that I use in my own tutorials? If you're a social media fan, follow HomeRight on Instagram and Facebook too!
Do you have a funky old barbecue that's screaming for a deep clean and makeover this year?