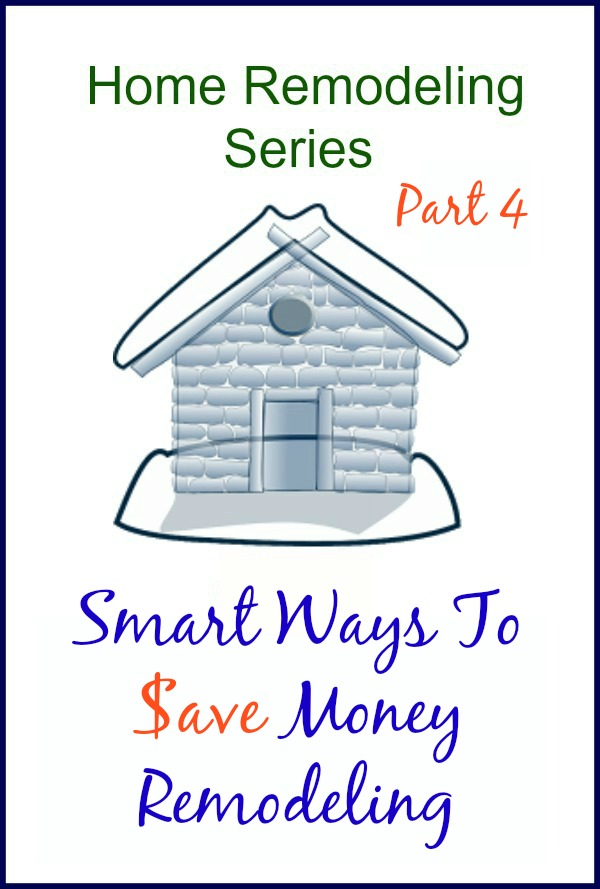 Our new bathroom and closet addition are taking shape. The contractors are putting up the sheet rock and I'm hoping we move back into that part of the house within the next month. This is a perfect time to talk about money, budgeting and my favorite topic, smart ways to save money remodeling. Why? Because this next phase of the build is where I am able to save the most cash and shave dollars off my budget! Whoohoo! Even better, I'm going to share how I do this today.
Let's start with a few words on …
Budget
No matter what size your project, you'll need a budget. Write everything down, or better yet, line item every detail on a spreadsheet. If you're replacing flooring, it might be scribbled on your breakfast napkin and a full remodel with a contractor may be several sheets of printed paper.
When you're putting together a working budget for your remodel be honest with yourself on costs. Your remodel will almost always cost more than you anticipated. Especially if you live in an older home.
Add a t least a 20% margin for the gotcha's, you'll be happy you did. I Promise 🙂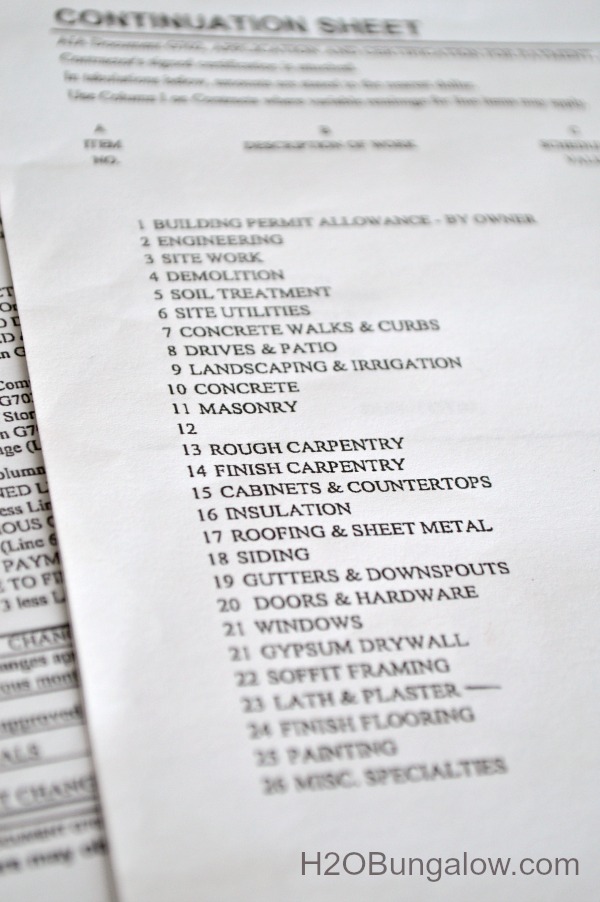 If you are the type to "up sell yourself" and throw in upgraded features like better lighting, more expensive tub, higher end baseboards, etc. Be honest with your self and add a realistic cost for those items from the start. One of my personal weaknesses is starting with a minimal budget for finish items. I almost always upgrade.
and blow that part of the budget 🙂
But, no worries, I have several ways to cut my remodeling costs. In the end it's usually a wash. My mantra is "If you get a really good deal in one area you'll have extra cash to spend in another". Which leads me into the next topic of smart ways to save money remodeling … my favorite.
Shopping!
I love a good deal, who doesn't? When remodeling look for the deal! When we gutted and rebuilt the kitchen in this house, I bought my stove, microwave and dishwasher for the same price that I would have paid for the stove alone at our local store! That was a huge savings.
How did I do that you ask?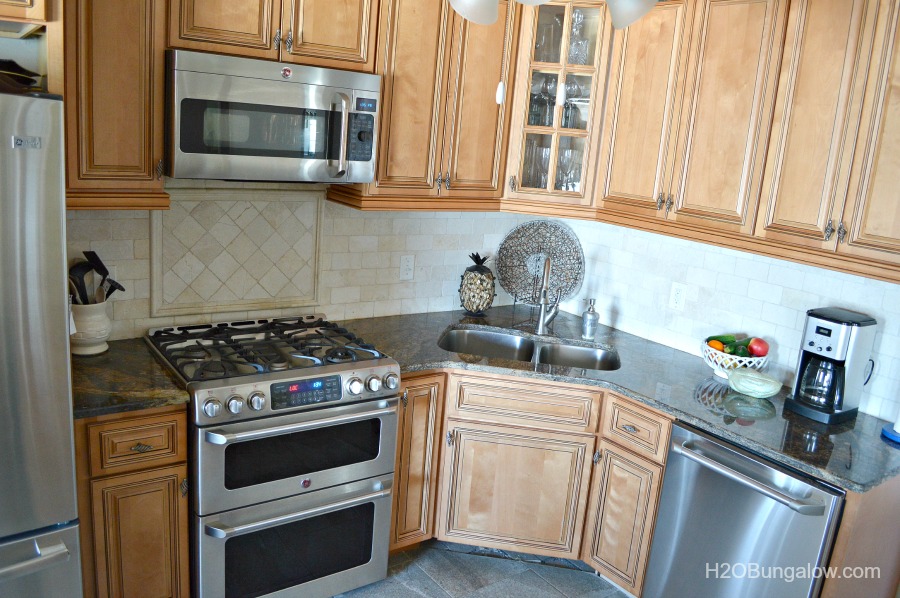 Shop the internet. All of my kitchen appliances were purchased out of New York with shipping included and no sales tax. No worries on warranties, you'd call the manufacturer anyway. I've purchased furniture direct from the manufacturer this way as well as bathtubs, bathroom hardware, all the door hardware for my entire house and large dresser vanity with a granite top just to name of few of my past big scores.
When buying big ticket items online, be sure to do your research. Read the reviews, call the company and speak to a representative, ask questions. If you're looking at a big brand go see the model in a local store. Be an informed shopper and know what model number and style you want when comparing costs. Here's a few other ways I save.
Look for seasonal sales.
Look for rebates and other incentives like free delivery.
Shop your local Habitat ReStore, Craig's List and Ebay. They have great deals. Don't forget to sell your old stuff! Windows, doors, your old kitchen cabinets and lighting, can all be sold for extra cash….you love extra cash, right?
Scratch and dent stores often have deep discounts.
Another one of my favorite smart ways to save money remodeling is do what you can yourself! One place you can really chip away at remodeling costs is labor. Depending on your skills there are many ways to save. Here are a few of my favorite.
Painting. I'm good at painting and at roughly $1.15 sq ft and more, I save a lot by painting my own walls. I'm painting the interior and exterior of our new addition. I share great exterior painting tips HERE where I painted the exterior of our home myself a few months ago.
Light demolition and site clean up.
Flooring install.
Installing your own hardware like doorknobs, ect, towel racks, faucets, etc.
Purchase your own lighting, hardware and finishing items. A contractor will tack on a fee to pick up your items from the store as well as mark them up.
These are the finishes for my new bathroom. I LOVE the sinks!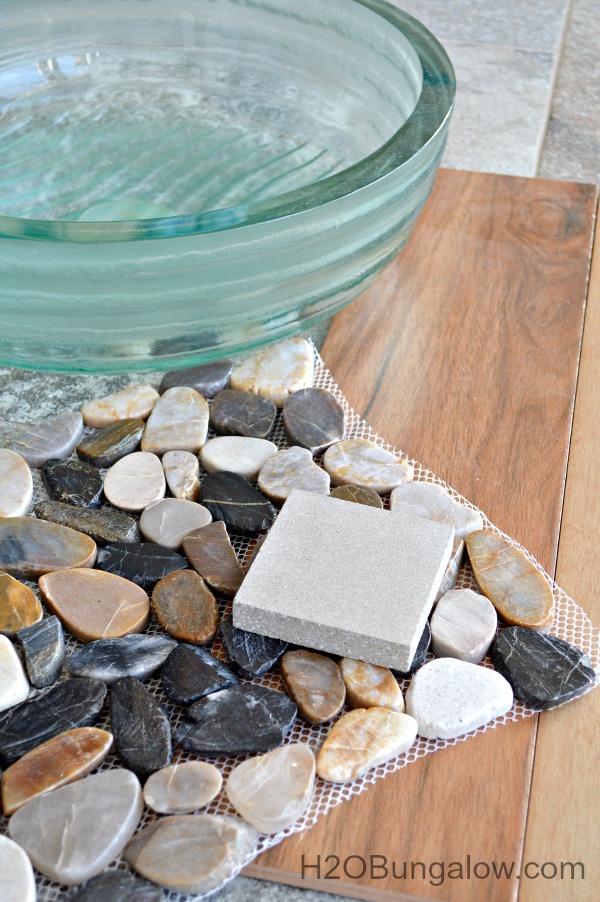 This last tip isn't about labor, but, it can save a huge chunk of change in a remodel. Don't move the big stuff. Electrical and plumbing are expensive to move. Plumbing items like a toilet or a tub drain are costly to move. You'll save hundreds, potentially thousands by redesigning around the current location of these items. I once moved a tub drain from one end to the other for a new soaking tub I was installing. They jackhammered my foundation for 2 days. Want to guess how pricey that became? Uh..yeah 🙁
To sum it all up, smart ways to save money remodeling is all about planing and research…Work your budget and work within your budget. Again, be honest with yourself. Itemize everything on a spreadsheet. I believe seeing everything in black and white helps you stay in budget and also helps avoid the stress of not so fun spats with your spouse over the project too. Make note of every great deal you find and areas you've saved money by rolling up your sleeves and doing the work yourself. Keep a tally of how much you have available for a well deserved "upgrade" as your reward.

I know you don't want to miss a single creative idea I share! Sign up for my email here or follow me on Bloglovin here.
Have you seen my awesome sponsors for this series yet!
I can't wait to show you how we've teamed up to make my home remodel my favorite project of all time…


Be sure to read Part 1 The Series Overview, and Part 2 Planning Your Home Remodel, Part 3 Questions To Ask Before Hiring A Contractor in my series as well!
Are you planning a project? Do you have questions on a topic I may not have covered? Share! Chances are good that someone may have the same question too!