Today I'm sharing how to wax concrete countertops in three simple steps. I built my DIY vanity concrete countertop almost 5 years ago. It's held up extremely well in spite of me not resealing my concrete counter since I put it in. The old concrete sealer had finally worn off in spots and it was time to reseal the concrete. I'd researched my choices of concrete sealers and choose a non-toxic wax and wanted to share how to apply wax to concrete as well as the reason I choose to wax my concrete counter.
Way back when we were working on our master bath addition I had the grand idea of making my own DIY concrete vanity countertop. I saw a demonstration of a concrete counter at my first DIY bloggers conference and was immediately hooked.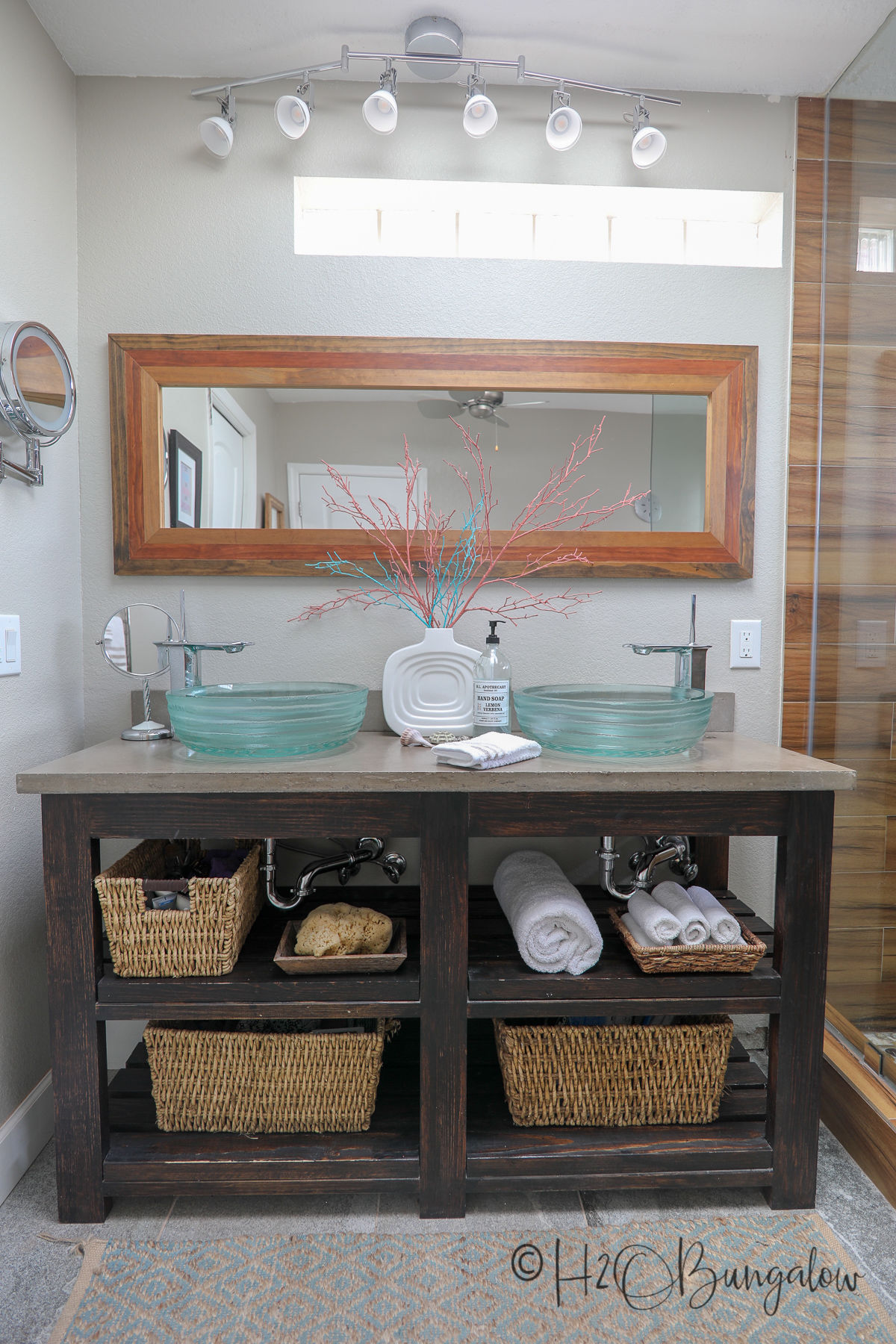 Of course like most people who are renovating, I finished this project and moved on to the rest of our never ending DIY to do list.
For more DIY countertop options, check out my DIY wood countertop!
Fast forward 4+ years and here we are with me needing to reseal our concrete vanity. The old stuff was flaking off and it looked spotty. After a lot, and I mean a lot of researching and reading I decided to just use wax on my concrete counter. There were so many different products to choose from but I wanted fast, inexpensive, non-toxic and most of all, I did not want to deal with a messy application of any sort or taking off my faucets and vessel sinks!
I'd read about waxing concrete counters and thought I'd give it a try.
How to Wax Concrete Countertops
Waxing concrete countertops to seal them is an easy process. It's a lot easier to show you than to just describe, so I made a short video.
Supplies needed to wax concrete countertops
I use affiliate links to help you find the products I used. If you make a purchase I get a small commission at no cost to you. The affiliate money I earn helps cover the overhead costs of H2OBungalow. Thank you for your support!
wax brush – Mine is a little different but I like this one
soft clean rags
painters tape for sensitive surfaces
Pin this for later!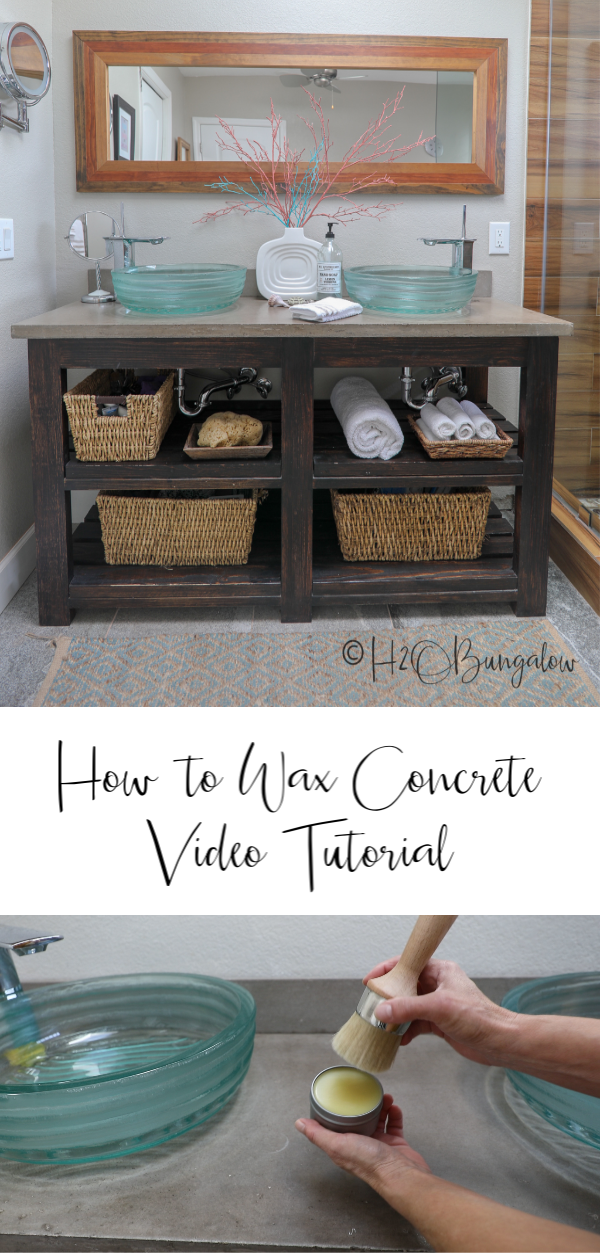 If you're new to concrete and are considering adding concrete countertops to your home, I'd recommend reading below.
Are concrete counters a good idea?
One of the reasons I choose pure wax to seal my counters was that with all of the chemical concrete sealers available, non were good enough to keep out food and other stains or prevent etching from acidic liquids like lemons, vinegar or glycolic acids found in many face washes.
I don't need to worry about food stains on my counter but I do have several etched areas on my concrete vanity countertop from my face wash.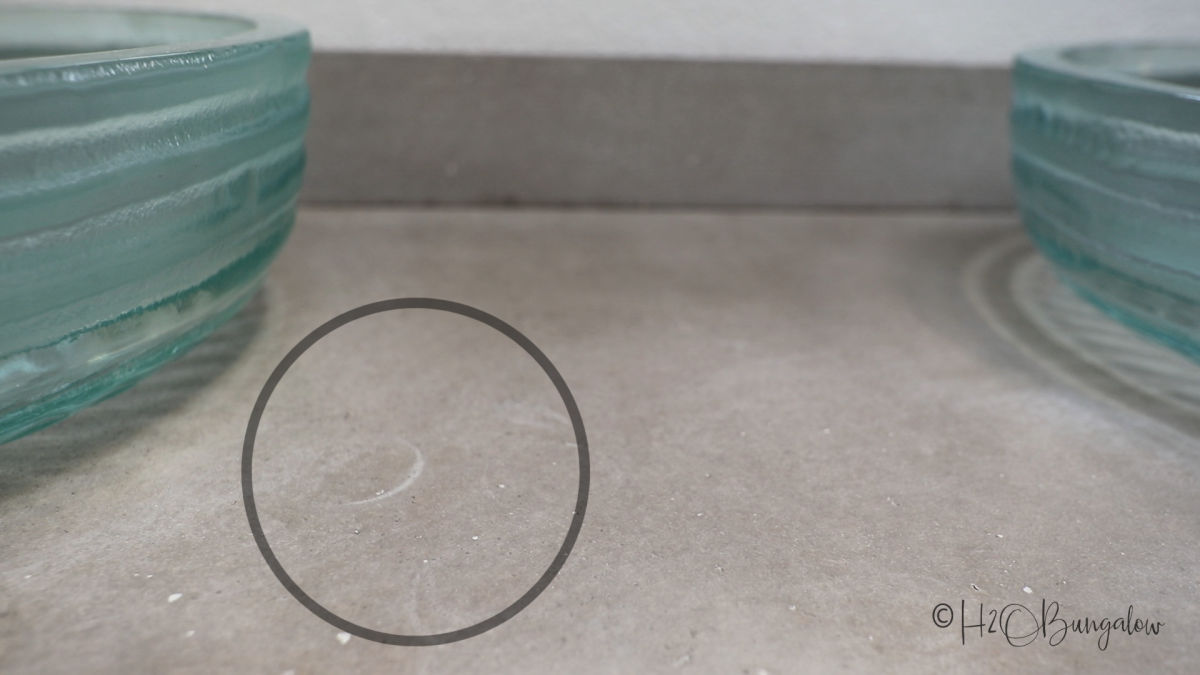 After time, it just becomes part of the imperfect charm of owning a concrete counter. I read a ton of product claims but after researching they all offer about the same level of protection. I especially liked the honesty of this article on Houzz, The Truth About Concrete Countertops. In short, they aren't perfect.
With all that said, yes, I still love my DIY concrete countertop!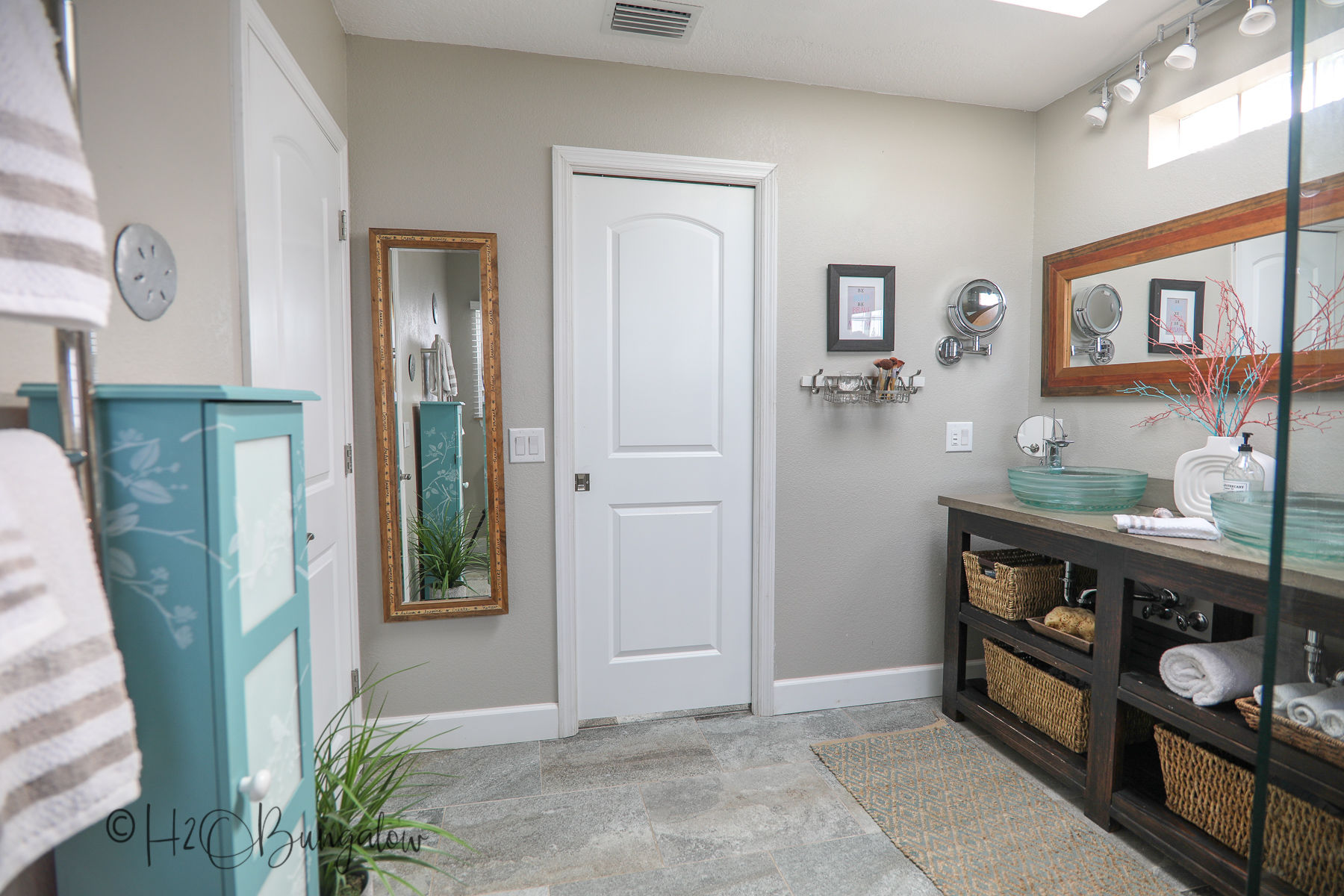 I think as long as a DIY'er knows the limitations of concrete in advance they'll be fine. I think concrete countertops are great for bathrooms and other items like tables or bars. They'd look great in a kitchen too as long as the owner accepts up front they'll look well loved after a while.
Just like this article My Concrete Sealer Epiphany points out, Other countertop material like marble is easily stained as well, yet people choose them.
So, my answer is yes, I do believe concrete counters are a good idea. They are cost efficient and last.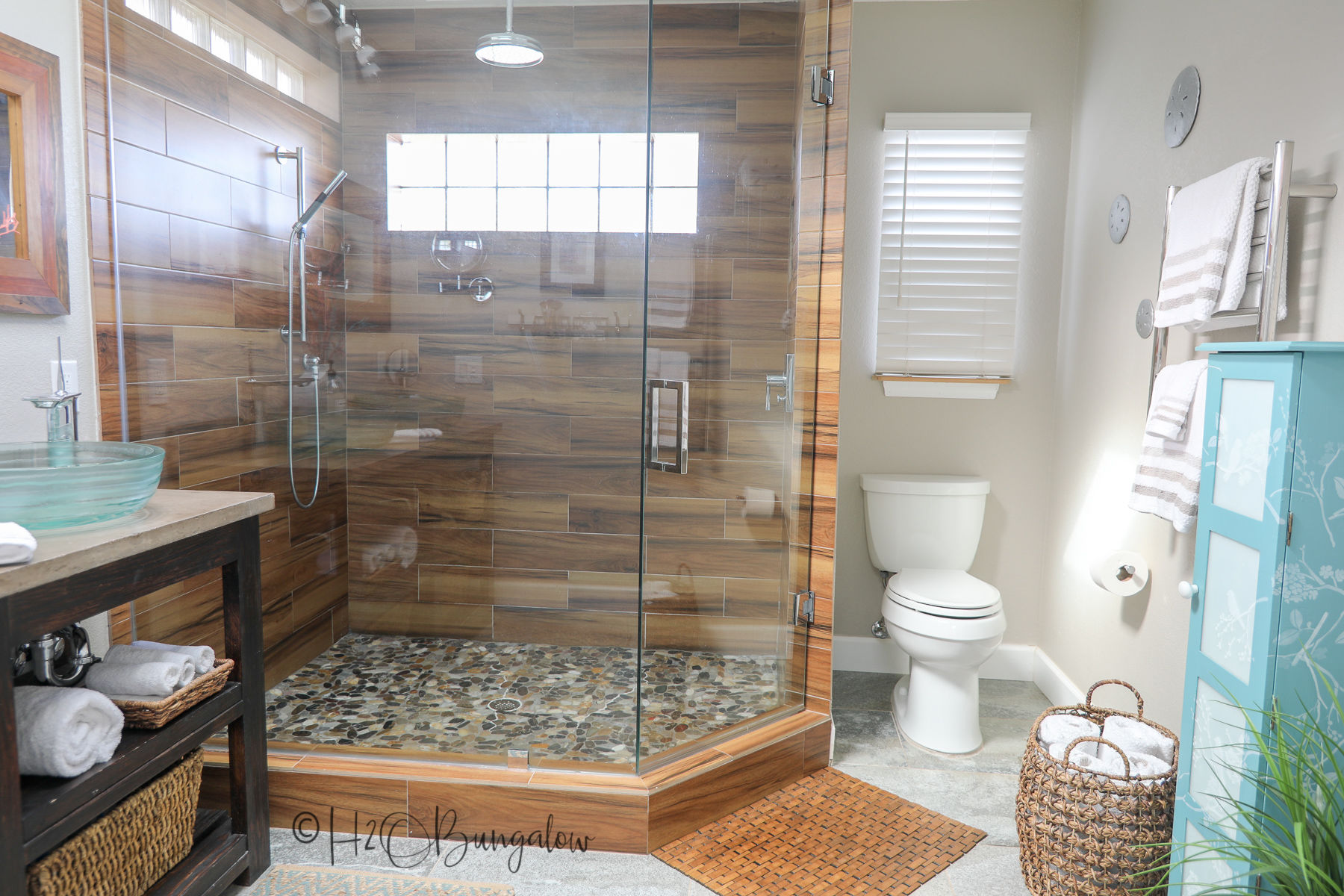 Will I use more concrete in my project houses and renovations? Absolutely! I just wouldn't personally choose concrete for a kitchen counter unless I found a new product that had exceptional long-lasting sealing ability.
I hope I do find a product that will hold up to food stains and if I do, I'll update this post!
In the meantime… there's plenty of other fun concrete projects to do that look awesome. I've even made concrete sand dollars from leftover concrete.