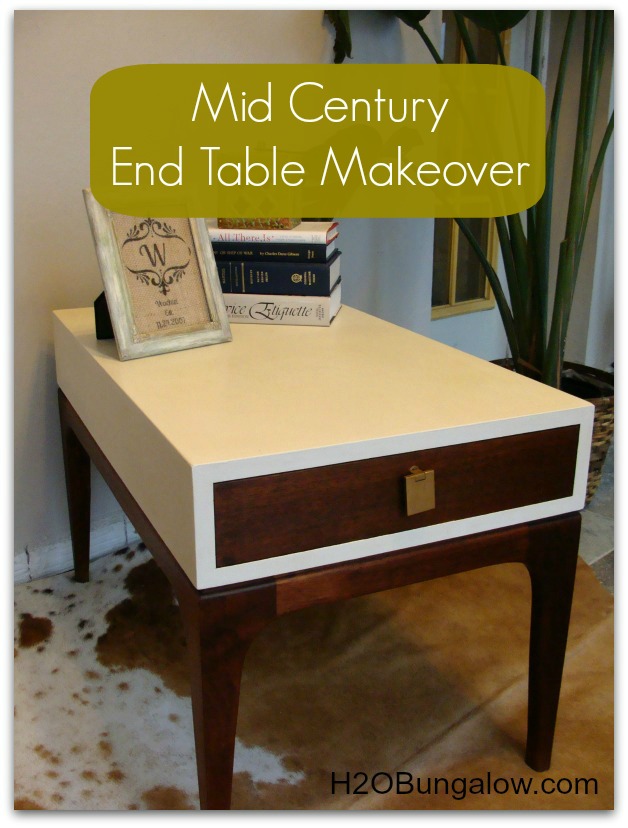 I love this mid century end table makeover! But then again, I love mid-century furniture. I Love the lines, the clean look and the funky shapes this style of furniture is known for. I found this awesome little table at our local Goodwill store for $10. No kidding! Around here this style is crazy popular. I've seen bruised up coffee tables go for almost $90 in some thrift stores.
I simply had to have it…even though I have no room for it at home. Nope. That thought didn't cross my mind as I carried this little beauty up to the register..trying to contain my excitement. I'd been wanting to do a mid century redo for several months. I finally had my chance with this mid century end table makeover. The fact that it was affordable was just an added bonus.
This little table was in great shape structurally. The only issue was the top was scratched and marred and the hardware was worn but not damaged. I couldn't save the top, which wasn't a problem because I knew exactly what I wanted to do.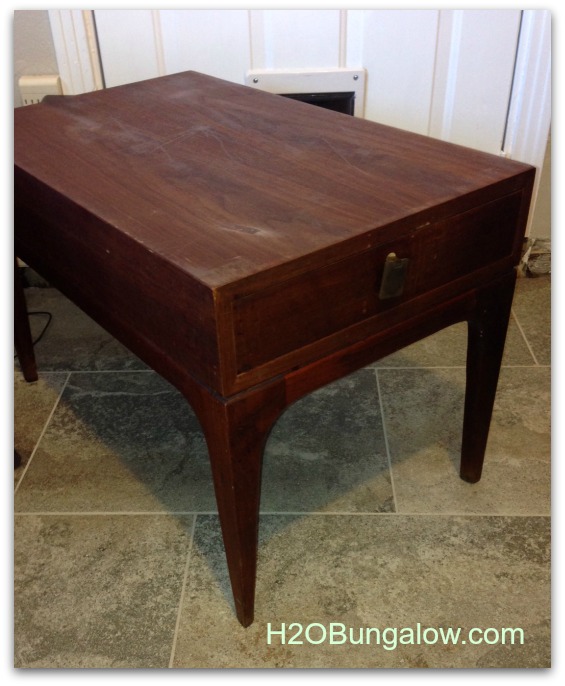 All it needed was a little imagination and elbow grease. The base and legs were in very good condition. After taping off the base, I gave the top a few coats of chalk paint in Homeplate from American Paint Company. I followed that up with a light sanding after the paint dried. Next, I applied a coat of American Paint Company clear wax.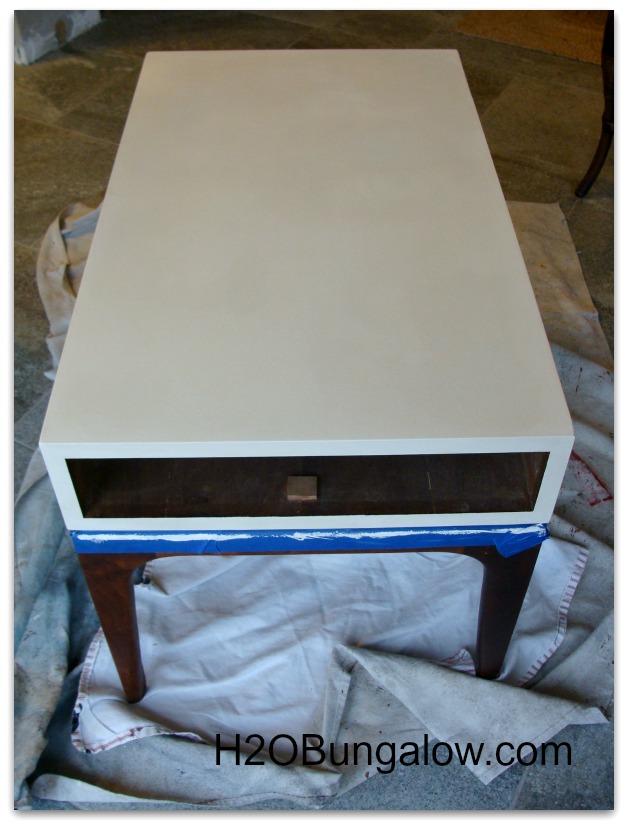 I wanted to keep the original hardware but it needed some help. Updating it was easy with my go-to gilders wax. I love this stuff!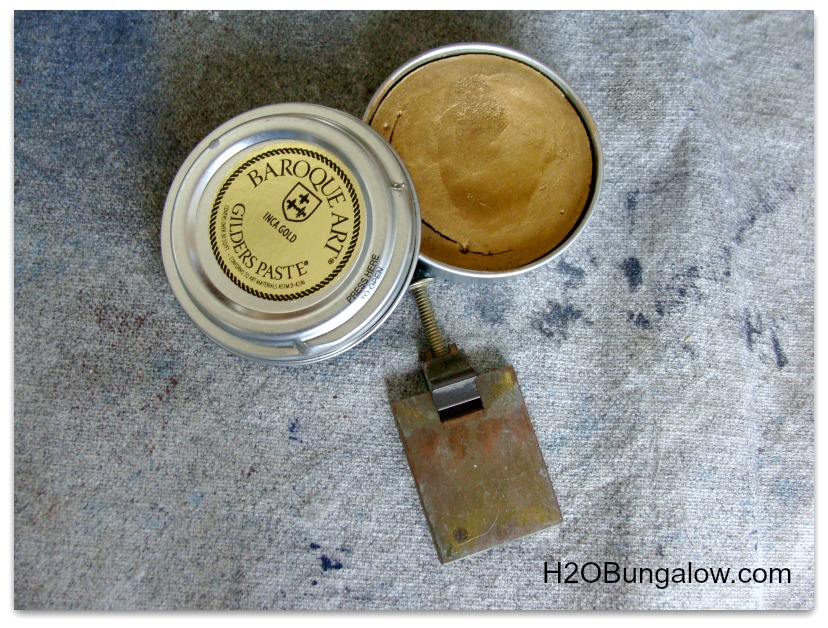 I kept the original finish on both the base and the drawer. These areas were in such beautiful condition all I had to do was wipe them down with a little Howard's Restore -A-Finish. Howard's is another one of my go-to products for antiques and wood finishes.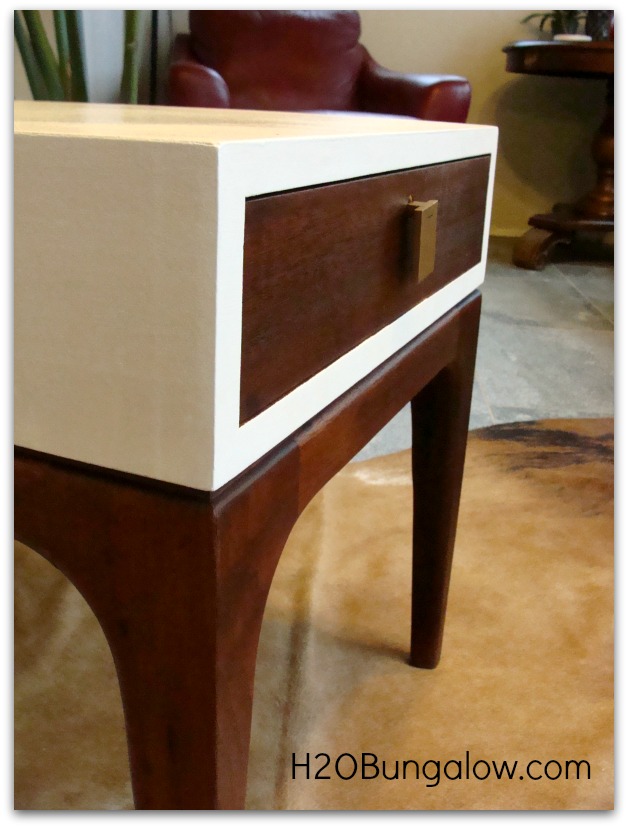 How do you like it?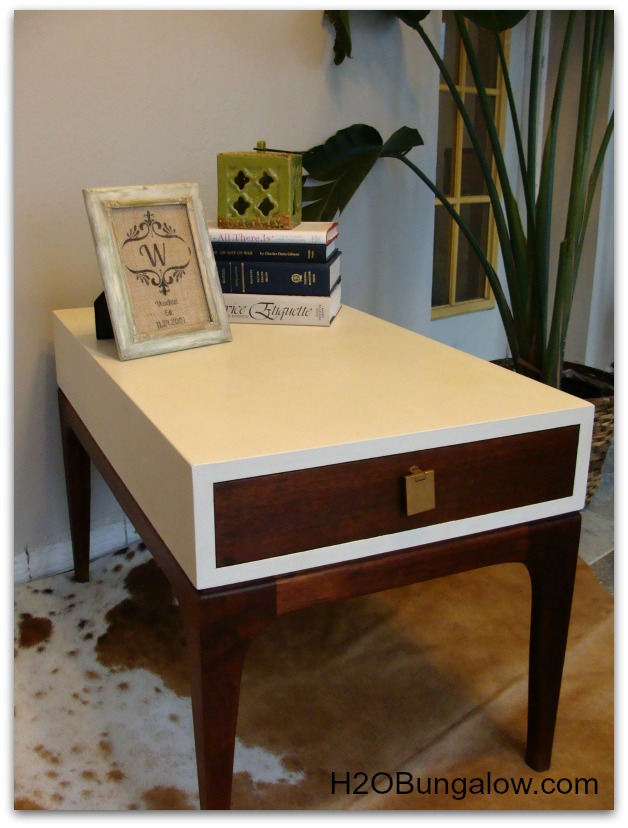 I'm absolutely in love with this little mid century end table makeover. It's an original piece and built well. It was so easy to refurbish and is now ready for someone to enjoy for several more years. Popular stores sell end tables like this one for a whole lot more than I paid for mine. *wink*
Are you a fan of mid century furniture?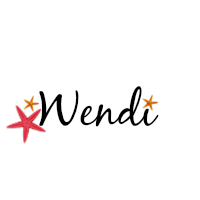 Love a good dose of DIY home decor, home improvement, the challenge of woodworking and creative ways to make your home look fabulous?
Me too!
I'd love to share mine with you. Click here to sign up for my post emails and I'll send a quick note when I have a new project to share.
Social media fan? Don't be shy say hello! I love when you guys do that! I'm interactive on Facebook and I share lots of other projects and, useful inspiration for the home and content I don't share anywhere else. Follow H2OBungalow on Facebook here
Oh heck, just follow me on all social medias. We'll have some fun…promise:) Follow H2OBungalow on Instagram , Follow H2OBungalow on Twitter , Follow H2OBungalow on Pinterest, I'm on Periscope! @H2OBungalow
I use affiliate links in my posts. If you should make a purchase I will receive an itty bitty commission at no cost to you. Thank you in advance for supporting my blog and two furball cats who believe they are privileged.