Have you ever had an idea that just wouldn't go away? It kept popping back into your head. Even after the idea was discarded, tossed aside, and filed away for anther date for one reason or another? That's what happened with these no sew burlap pumpkins. I needed a project for the 31 Days of Burlap Series and had something completely different planned, on my editorial calendar and even bought the supplies.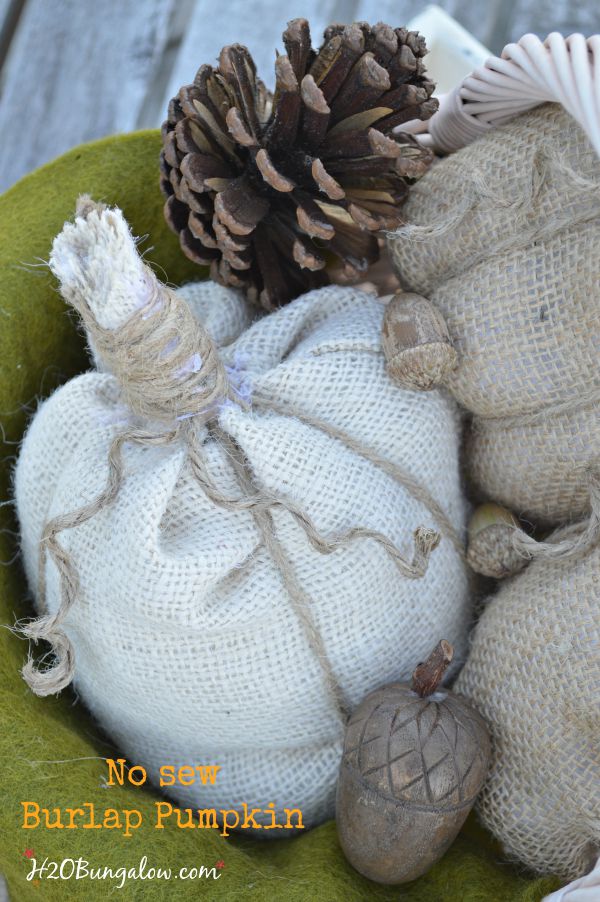 But it wasn't meant to be. Even as I started working on my other project I kept thinking about these little burlap pumpkins. So I tossed aside my other project and started making no sew burlap pumpkins.
They won.
I can't really say I lost either, because I finally got to make the no sew burlap pumpkins I'd obsessed over for weeks.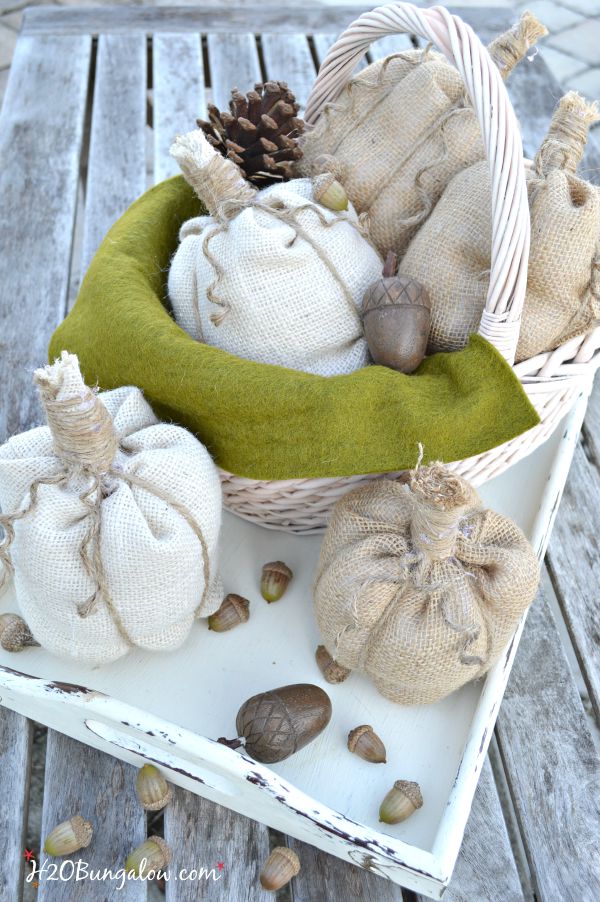 Now…I'm not hoping you'll obsess over these way too darn cute for their own good, fall decor pumpkins like I did.
But…
I do hope you make some.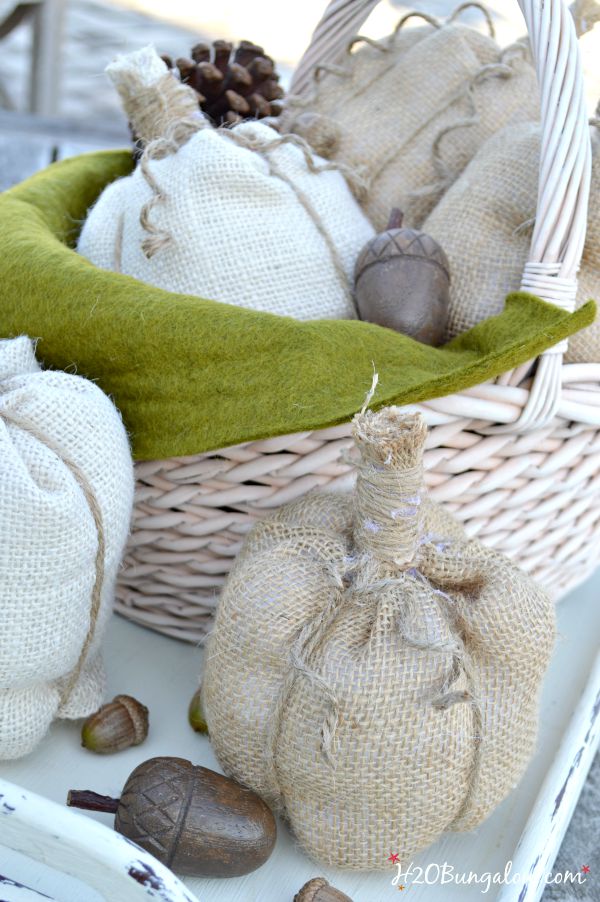 Because they are easy and fun to make.
And I hope you find a special place in your fall decor for them.
Because they are really are that cute:)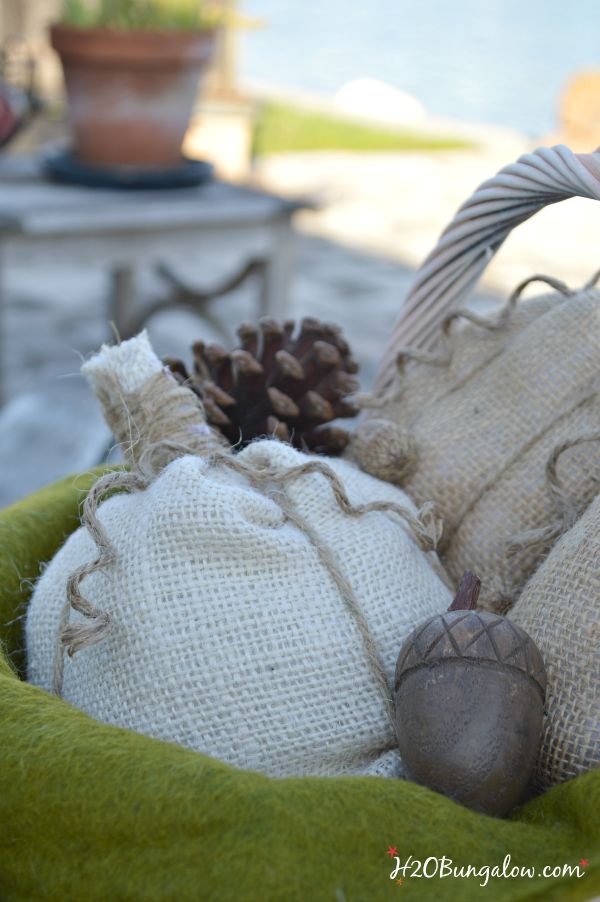 Pop on over to Domestically Speaking where I'm guest posting today for the 31 Days of Burlap Series,
You'll find my a simple step by step tutorial to make your own no sew burlap pumpkins and lots more fall burlap projects:)
Looking for more fall inspiration? You may like my Fall Monogram Wreath or this beautiful and easy Limed Wood Candle Holder too.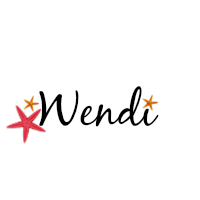 Love a good dose of DIY home decor, home improvement, the challenge of woodworking and creative ways to make your home look fabulous?
Me too!
I'd love to share mine with you. Click here to sign up for my post emails and I'll send a quick note when I have a new project to share.
Social media fan? Don't be shy say hello! I love when you guys do that! I'm interactive on Facebook and I share lots of other projects and, useful inspiration for the home and content I don't share anywhere else. Follow H2OBungalow on Facebook here
Oh heck, just follow me on all social medias. We'll have some fun…promise:) Follow H2OBungalow on Instagram , Follow H2OBungalow on Twitter , Follow H2OBungalow on Pinterest, I'm on Periscope! @H2OBungalow
I use affiliate links in my posts. If you should make a purchase I will receive an itty bitty commission at no cost to you. Thank you in advance for supporting my blog…my two cats and our boxer dog