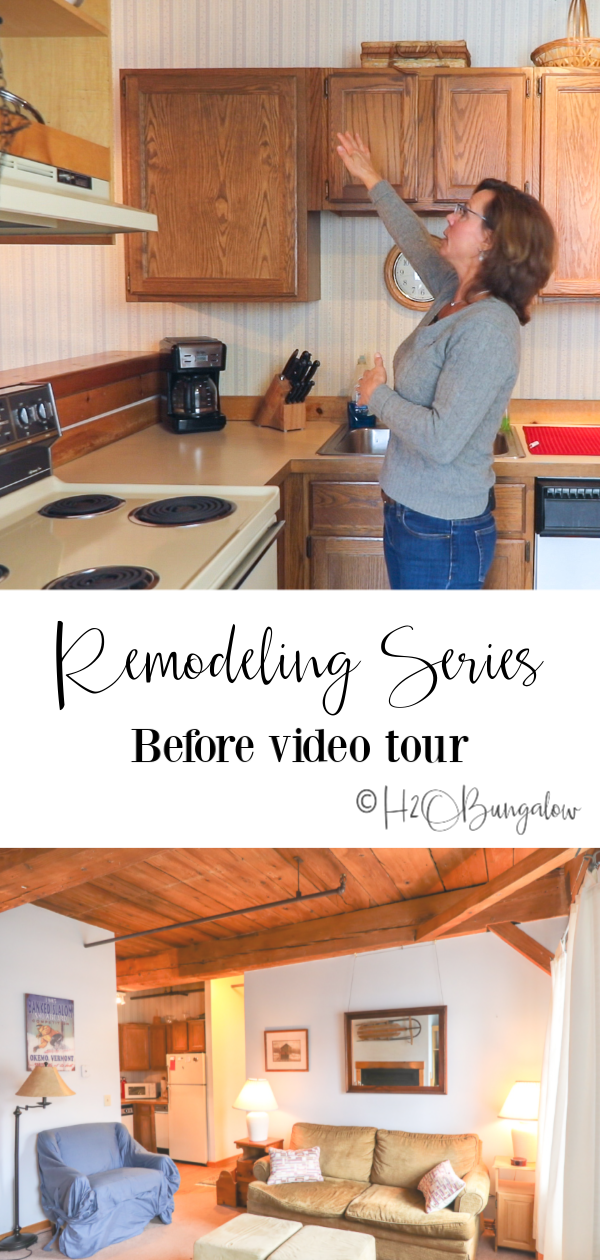 Hey Friends! I'm sharing my old house renovation tour today. I have 4 months, a budget and lots of new decorating and DIY projects for our newest project house in VT. This remodel project is floor to ceiling, and just about everything in between including a few walls. I realized this is the perfect opportunity to share the whole shebang on this property renovation! The before, how to shop for deals, the gotcha's, budgets, all of it!
You may remember, I announced the The Mill Place, our new DIY Adventure in February. Just as I was about to start boxing up the kitchen, I decided to share a video tour along with the ideas I have for the remodel with you guys. In spite of the bad lighting and wonky photos I think it will give you a good idea of the floor plan and what I'm going to do with this place.
See my old house renovation tour before we started demolishing everything below.
Old House Renovation Tour Topics
I'm a serial remodeler. I can't begin to count how many remodel and renovation projects I've tackled. Some DIY, some not. While I'm remodeling The Mill Place, I thought it would be the perfect opportunity to share the useful things I've learned along the way. Here's a few things I thing are really important when planning a renovation project.
Remodeling budgeting, how to plan for project creep and other items that wreck the budget
5 things to always plan ahead for a with a home renovation to reduce stress and make it easier on your family, including pets!
What questions to ask when interviewing to hire jobs out
There's so much more to add to this list but I'll start there and see what makes sense as I progress through this home renovation process.
Pin this for later, share with your friends who are planning a remodel!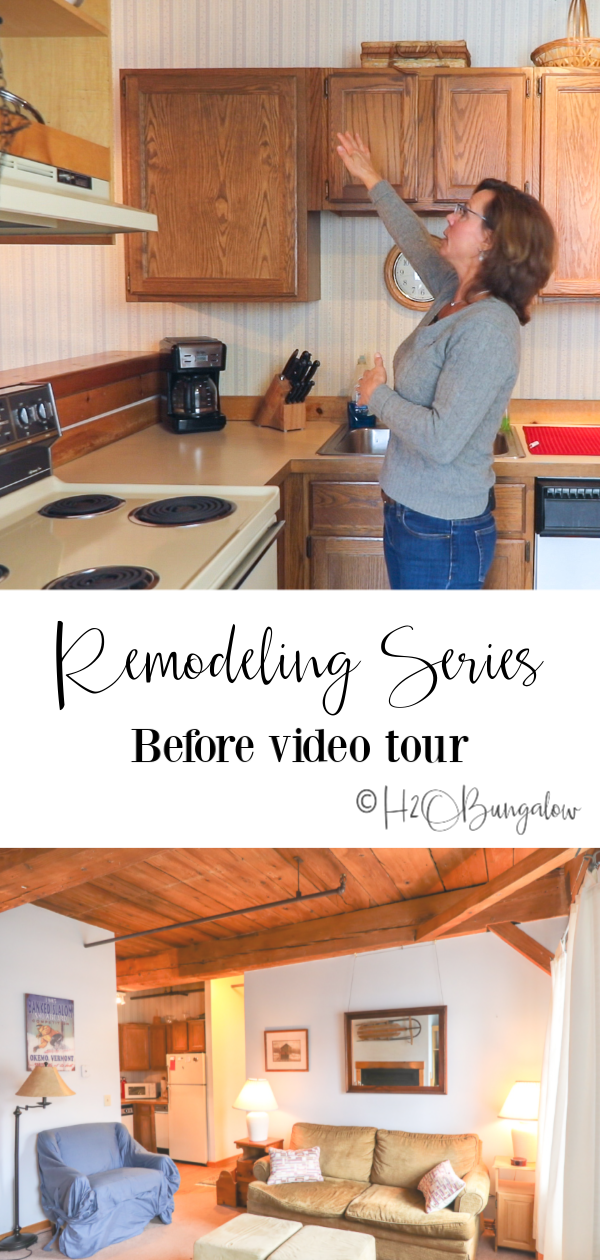 Like I mentioned in the video, This place has to be done and ready for guests in the fall. Which sounds easy, but keep in mind I have to travel to VT from FL to work. That's a good thing too, since it gives me time to plan and research before I tackle new DIY projects to make this place a showcase!
I hope you've enjoyed my old house renovation tour. The place already looks a lot different than it did 5 days ago. I'll share a new video tour before I leave VT this week.
As the renovation gets going I'll post projects here as well so you can follow along:
How to Make Shaker Cabinet Doors